Profile for
Craig Buxton
Location is Private.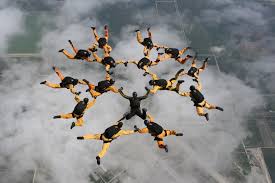 Member Since: May 13, 2017
Address
Private
Phone
Private
Birthdate, or Organization founding date
Private
Email
Private
Organization type
Individual
Description/Profile/About
What would you do to change the world?
Give the support and resources to our Veterans that they deserve.
This is a place to sing your song and let your voice be heard. Define Coo
Created Initiatives
This user has not yet created any Initiatives.
Created Light on the World Spotlights

Healing
Known as "Uber for blood", the drone delivery service has cut the delivery time of life-saving medicine to remote regions of Rwanda from four hours to an average of half an hour, The Guardian reports.
A partnership between Zipline delivery service, a Silicon Valley robotics company, and the Rwanda's health ministry delivered more than 5,500 units of blood to 12 regional hospitals in 2017, often in life-saving situations.
Doctors simply send a WhatsApp message to Zipline and they are sent a confirmation message saying a Zip drone is on its way. When the drone is within a minute of the destination, the doctor receives a text.
The drone then drops the package, attached to a parachute, into a special zone near the clinic.
Zipline plans to work with the government of Tanzania next to launch what it claims is the world's largest drone delivery network.
Keller Rinaudo, Zipline's co-founder and chief executive officer, said the move will make east Africa a world leader in drone logistics.
"Some of the biggest, most powerful technology companies in the world are still trying to figure out how to do this. But east Africa is showing them all the way," Rinaudo said. "The work in Rwanda has shown the world what's possible when you make a national commitment to expand healthcare access with drones and help save lives."
credit:sunnyskyz.com

3

Jan 4, 2018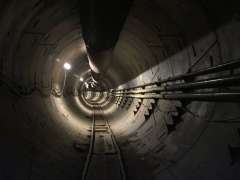 Technology
NEWEST PICTURE
Update from what I saw of a spotlight Traveling 700 MPH Along the Ground:Hyperloop on Blupela from May 2017 by Samuel Posin
Elon Musk on Saturday shared the very first image of the Boring Company's underground Los Angeles tunnel that is actively under construction. We've known for months now that Musk's cleverly named tunnel-digging venture has been testing equipment and technology beneath SpaceX's Hawthorne, California headquarters and elsewhere in the LA suburb, after the city granted the company a test permit back in August. But this is the first image Musk has shared of what looks like a fully built out underground system similar to what the entrepreneur first unveiled earlier this year in a concept video.
The Boring Company was founded as an experimental effort in alternative urban transportation, with Musk envisioning a series of underground roadways that ferry vehicles to and from destinations using electric tracks. It's effectively a high-speed subway exclusively for cars. Musk has picked LA as the testing ground both because he works in nearby Hawthorne and because the city's notorious traffic jams gives the Boring Company a clear-sighted target.
The goal is to reduce congestion and speed up travel times, similar in concept and execution to Musk's supersonic hyperloop concept. Except while the hyperloop remains only an idea of Musk's that other third-party companies are trying to bring to life, Musk himself has built out the Boring Company from the get go to really test the viability of the idea and lay the initial groundwork for an underground LA system.
In a post to his personal Instagram containing the same photo, Musk describes this section of the LA tunnel as running parallel to Interstate 405 all the way to Interstate 101, with exit ramps "every mile or so." Musk writes that "it will work like a fast freeway, where electric skates carrying vehicles and people pods on the main artery travel up to 150 mph, and the skates switch to side tunnels to exit and enter."
Provided by Verge

3

Oct 29, 2017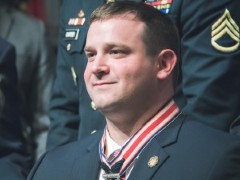 Rights
On the morning of December 7, 1941, Japan bombed Pearl Harbor. It was a devastating attack that emboldened many Americans to help our Nation. The next morning, 3 brothers walked 30 miles From Raywick, KY to Lebanon, KY to sign up to fight.
All the brothers were separated and sent to different locations. Joseph Leake spent most of the war in the Pacific ocean supplying our troops in the Army. After the war ended, all of the brothers survived and returned home to begin a life working in factories.
Years went by and Joseph suffered from depression and symptoms of Post Traumatic Stress Disorder. In 1980, Joseph committed suicide.
Joseph Leake's grandson, Troy Yocum grew up not fully understanding why his grandfather would think that suicide was the only way out. After joining the Army and deploying to Iraq, Yocum came to realize that his friends were experiencing similar issues that his grandfather had. Yocum decided to make it his personal mission to help struggling veterans and their family members to reduce veteran suicide numbers.
Yocum came up with a plan to raise awareness and funds to help military families by hiking across America. He began the 17-month journey, dubbed the "Hike for Heroes", on April 17, 2010 and finished more than 7,800 miles across 37 states on September 3rd, 2011. Yocum became the first veteran to ever walk the length of 3 times across America and was awarded the Citizen Honors Medal by the Congressional Medal of Honor Society. The hike garnered national attention for veteran suicide awareness, raised $1.3 million for military families and helped to create the charity named Active Heroes to continue a mission to end veteran suicide.
Since the inception of Active Heroes, the programs have adapted to identify the triggering points associated with veteran suicide. Active Heroes has national programs in every state and regional programs serving with locations.
•Active Challenges – Free events, seminars and Team Leader trainings for every state.
•Peer mentors, business partners and resources in every state
•A Military Family Retreat Center located in Shepherdsville, KY
•A Military Family Community Center in Louisville, KY
To Learn more about Active Heroes and Get involved please visit this link:
https://activeheroes.org

2

Jul 10, 2017
Created Planet Sanctuary Spotlights
This user has not yet created any Planet Spotlights.
Created Light of Culture Spotlights
This user has not yet created any Culture Spotlights.
Sponsored Initiatives*
This user has not sponsored any initiatives, or has sponsored all initiatives privately.
*Initiatives sponsored privately, if any, will not be shown.
Lifts (Votes)*
| Name | Vote Date |
| --- | --- |
| William Lewis Massey | Jun 11, 2018 @ 02:26:17 pm |
| Lionheart Enterprises | Jun 11, 2018 @ 02:25:57 pm |
| 5th Ave Store, Aroma Therapy Diffusers | Jun 11, 2018 @ 02:23:37 pm |
| Hope and Happiness Initiative | Jun 11, 2018 @ 02:23:21 pm |
| SpringAquaH | Jun 11, 2018 @ 02:23:01 pm |
| Lion Adventure Travels | Jun 11, 2018 @ 02:22:51 pm |
| Slashed Time of Life-Saving Medicines to Rwandan Hospitals | Jan 4, 2018 @ 10:19:52 pm |
| Charles William Vandergrift III | Jan 4, 2018 @ 10:14:37 pm |
| Social Justice Disco | Nov 27, 2017 @ 12:14:38 am |
| Vango Media Group | Nov 19, 2017 @ 11:12:07 pm |
| Tunnel in Los Angeles | Oct 29, 2017 @ 08:51:06 pm |
| Traveling 700 MPH Along the Ground:Hyperloop | Oct 29, 2017 @ 08:46:11 pm |
| Hospital Room Makeovers | Oct 29, 2017 @ 08:34:31 pm |
| Brian P Swift | Oct 29, 2017 @ 08:33:25 pm |
| Paul Gray | Oct 29, 2017 @ 08:29:29 pm |
| Jill Roxanne's Fit4Life Program | Oct 24, 2017 @ 12:38:25 pm |
| Musicians Mission of Mercy | Oct 19, 2017 @ 08:43:45 pm |
| Blupela in the Himalyas | Sep 16, 2017 @ 04:10:12 pm |
| StarQuest TV Challenge | Sep 16, 2017 @ 04:09:01 pm |
| Communication: Space Making | Sep 16, 2017 @ 04:08:08 pm |
| Switch for better | Sep 16, 2017 @ 04:07:18 pm |
| ADVOCATING FOR GIRLS BATHROOMS IN RUMPHI SCHOOLS, MALAWI | Aug 10, 2017 @ 11:35:02 pm |
| Fela Kuti | Aug 10, 2017 @ 11:34:27 pm |
| This Message is One Word Blue | Aug 10, 2017 @ 11:34:06 pm |
| Lunatics | Jul 29, 2017 @ 01:16:32 pm |
| John Mayer Waiting on the World to Change | Jul 26, 2017 @ 10:45:36 pm |
| Troy Yocum | Jul 10, 2017 @ 12:29:27 pm |
| St James Global Village Ministries | Jun 19, 2017 @ 11:30:00 am |
| Boyan Slat | Jun 19, 2017 @ 11:29:45 am |
| Hello World, What's Going On? | Jun 4, 2017 @ 10:35:42 pm |
*Private Lifts, if any, will not be shown.
Connected with*
*Private connections, if any, will not be shown.
Connections from*
*Private connections, if any, will not be shown.