On the morning of December 7, 1941, Japan bombed Pearl Harbor. It was a devastating attack that emboldened many Americans to help our Nation. The next morning, 3 brothers walked 30 miles From Raywick, KY to Lebanon, KY to sign up to fight.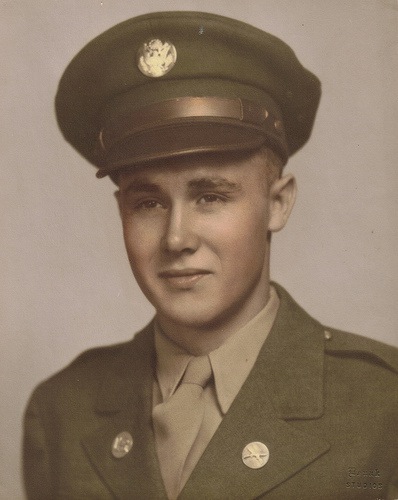 All the brothers were separated and sent to different locations. Joseph Leake spent most of the war in the Pacific ocean supplying our troops in the Army. After the war ended, all of the brothers survived and returned home to begin a life working in factories.
Years went by and Joseph suffered from depression and symptoms of Post Traumatic Stress Disorder. In 1980, Joseph committed suicide.
Joseph Leake's grandson, Troy Yocum grew up not fully understanding why his grandfather would think that suicide was the only way out. After joining the Army and deploying to Iraq, Yocum came to realize that his friends were experiencing similar issues that his grandfather had. Yocum decided to make it his personal mission to help struggling veterans and their family members to reduce veteran suicide numbers.
Yocum came up with a plan to raise awareness and funds to help military families by hiking across America. He began the 17-month journey, dubbed the "Hike for Heroes", on April 17, 2010 and finished more than 7,800 miles across 37 states on September 3rd, 2011. Yocum became the first veteran to ever walk the length of 3 times across America and was awarded the Citizen Honors Medal by the Congressional Medal of Honor Society. The hike garnered national attention for veteran suicide awareness, raised $1.3 million for military families and helped to create the charity named Active Heroes to continue a mission to end veteran suicide.
Since the inception of Active Heroes, the programs have adapted to identify the triggering points associated with veteran suicide. Active Heroes has national programs in every state and regional programs serving with locations.
•Active Challenges – Free events, seminars and Team Leader trainings for every state.
•Peer mentors, business partners and resources in every state
•A Military Family Retreat Center located in Shepherdsville, KY
•A Military Family Community Center in Louisville, KY
To Learn more about Active Heroes and Get involved please visit this link: