Profile for
Center for Partnership Studies
Current location: Latitude: 36.617737 Longitude: -121.916618


Member Since: May 13, 2015
Address

P.O. Box 51936


Pacific Grove
,
California
93950
United States
Phone
(831) 626-1004
(831) 626-1004
Birthdate, or Organization founding date
01/01/2010
Email

Organization type
Non Profit
Tax ID
77-0154454
Description/Profile/About
The Center for Partnership Studies, Pacific Grove, CA. http://caringeconomy.org/
http://centerforpartnership.org/
What would you do to change the world?
Help to enable mutually enhancing relationships, through the practice of the emerging Partnership model, as the primary mode of human and earth relations.
This is a place to sing your song and let your voice be heard. Define Coo
Created Initiatives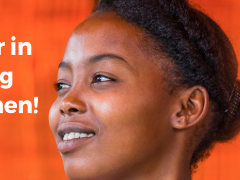 Youth
Help young women's voices count
Support CPS's Young Leaders Program this summer with your tax-deductible donation.
"My experience in the Young Leaders Program has been life-changing." —Anjali Devakumar, Young Leaders Program 2013
"I am empowered to inspire people to work together to shape a prosperous and caring economy that speaks for people, for our planet, and for business."— Zara Kitson, Young Leaders Program 2013
YLP graduates gain the confidence to step into leadership roles in their communities and connect with others who are passionate about igniting transformational change.
Our young women leaders appreciate your support!
Information: caringeconomy.org/young-leaders-program
Donate $50 and receive a free signed copy of Riane Eisler's book The Power of Partnership
Donate $100 and receive a full scholarship ($225 value) to CPS' online Cultural Transformation Course
Donate $200 or more and receive both of the above
Donations to this Young Women Leaders Program Initiative are used to fund the participation of 15 young women for the Summer 2015 cohort (regular class fee is $125), and fund the work of two co-facilitators (curriculum development, design and marketing, facilitation, participant mentorship).
​
Facilitated by Ann Amberg of the Center for Partnership Studies and Brie Mathers of Love the Skin You're In.
Questions? Email Ann at annamberg.cps@gmail.com .

(files.php/initiative_images/627820964)

3

May 26, 2015
Funded: 0 $0.00 / $5,000.00
Created Light on the World Spotlights
This user has not yet created any World Spotlights.
Created Planet Sanctuary Spotlights
This user has not yet created any Planet Spotlights.
Created Light of Culture Spotlights
North America
How would it be to live in a world where enabling mutually enhancing relationships is the primary mode of human and earth relations?
Global culture change leaders worldwide are actively transforming the way we live and work, shifting our shared worldview from one of "power over" to "power with". Dr. Riane Eisler, JD, author of The Chalice and the Blade and The Power of Partnership, founded the Center for Partnership Studies to accelerate movement to living partnership systems of human rights and nonviolence, gender and racial equity, and long-term economic success.
Be part of the movement toward a Partnership system
Over 250 CPS Leadership & Learning program Alumni from 18 countries are leading the way in their communities, families and institutions, changing our story from a maladaptive, outmoded "domination" paradigm to an emerging Partnership model. Applied Partnership practices offer a win-win recipe for success in education, business, caring economic policies, and organizational and healthcare systems.
Want to learn more?
Visit: http://caringeconomy.org/
http://rianeeisler.com/
http://centerforpartnership.org/
http://pubs.lib.umn.edu/ijps/
Attend a free online course with Riane Eisler:
http://caringeconomy.org/freeclasses

4

Aug 27, 2015
Sponsored Initiatives*
This user has not sponsored any initiatives, or has sponsored all initiatives privately.
*Initiatives sponsored privately, if any, will not be shown.
Lifts (Votes)*
*Private Lifts, if any, will not be shown.
Connected with*
No one has connected with the user yet, or all the connections are private.
Connections from*
*Private connections, if any, will not be shown.
This user has not made any comments.