Profile for
Bart Foley
No location set.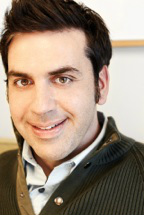 Member Since: December 5, 2014
Address

4620A Hollywood Blvd


Los Angeles
,
CA
90027
USA
Phone
213 417 8884
310 849 7199
Birthdate, or Organization founding date
Private
Email

Organization type
Individual
Description/Profile/About
I am a licensed Marriage and Family Therapist (MFC #48016) in the Los Feliz area of Los Angeles. Able to address a broad range of issues, I treat couples, adults and adolescents. My approach to counseling includes Psychodynamic, Systems Centered, and Emotionally Focused Couples Therapy.

As well as seeing clients in private practice, I am the director of training for The Bella Vita Eating Disorder Treatment Center in Pasadena. In addition to supervising therapists and interns, I have led trainings in Attachment Theory and Adult Romantic Love, Mindfulness Techniques to Decrease Anxiety, and Treating Substance Abuse. I have 10 years experience working as a Substance Abuse Counselor and completed a practicum at New Leaf Services for the LGBT community. Also, I was selected for and completed a highly sought after two year internship with a Certified Emotionally Focused Couples Therapist Supervisor.
What would you do to change the world?
Create an environment of understanding, acceptance and laughter
This is a place to sing your song and let your voice be heard. Define Coo
Created Initiatives
This user has not yet created any Initiatives.
Created Light on the World Spotlights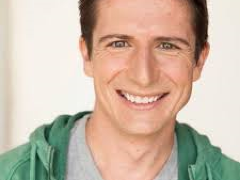 Arts
From Bensiemon.com:
Ben is a writer/actor/improviser who has been a part of the Upright Citizen's Brigade Los Angeles since moving to the city in 2006, where he is now an instructor.
As an improviser, after spending years on the UCB's house Harold teams, Ben now frequently performs with the groups "Small Town Sheriff" and "Fun Town," where he tends to play a lot of sassy women characters.
Other UCB performances include La, La, La, L.A.!: A Puppet Musical, Coming Clean, UCB All Stars, Freak Dance, and The Midnight Show. Ben has also appeared several times on Matt Besser's popular improv podcast show, "Improv4Humans."
Outside of UCB, Ben's credits also include the film version of Freak Dance, playing a killer chicken's wife in "Thankskilling 3," crudely impersonating celebrity voices in the MTV animated show "Popzilla", and writing for MadAtoms.com, where his articles have been featured by the Huffington Post and Andrew Sullivan.
Ben is also part of Jim Henson's improvisational puppet show "Puppet Up!" having performed all over Los Angeles.
Ben is proud to be director and performer for "Story Pirates", a non-profit group that encourages children to write creative stories, which they adapt in to sketches shows performed at elementary schools nationwide.
To See More About Ben Please Visit:
http://bensiemon.com/
Or Follow Ben At
https://twitter.com/BenjaminJS?ref_src=twsrc%5Egoogle%7Ctwcamp%5Eserp%7Ctwgr%5Eauthor
https://www.facebook.com/bensiemon

4

Dec 28, 2015
Created Planet Sanctuary Spotlights
This user has not yet created any Planet Spotlights.
Created Light of Culture Spotlights
This user has not yet created any Culture Spotlights.
Sponsored Initiatives*
This user has not sponsored any initiatives, or has sponsored all initiatives privately.
*Initiatives sponsored privately, if any, will not be shown.
Lifts (Votes)*
*Private Lifts, if any, will not be shown.
Connected with*
*Private connections, if any, will not be shown.
Connections from*
*Private connections, if any, will not be shown.
This user has not made any comments.