Issa believes he can fly to provide clean water to his village in Cameroon.
The Street Art Performance in Santa Fe NM - USA
Issa Nyaphaga AKA The "Artoonist" an artist based in the U.S. and the founder of HITIP (Hope International for Tikar) a community-based organization in Cameroon, West Africa, will be walking through the city of Santa Fe with a bucket of water on his head this Friday May 5, 2017. The artist is reprising the duty he used to do growing up in a rural village in the Tikar tribe. Like other children in the village, he supplied water to his family for the daily cooking.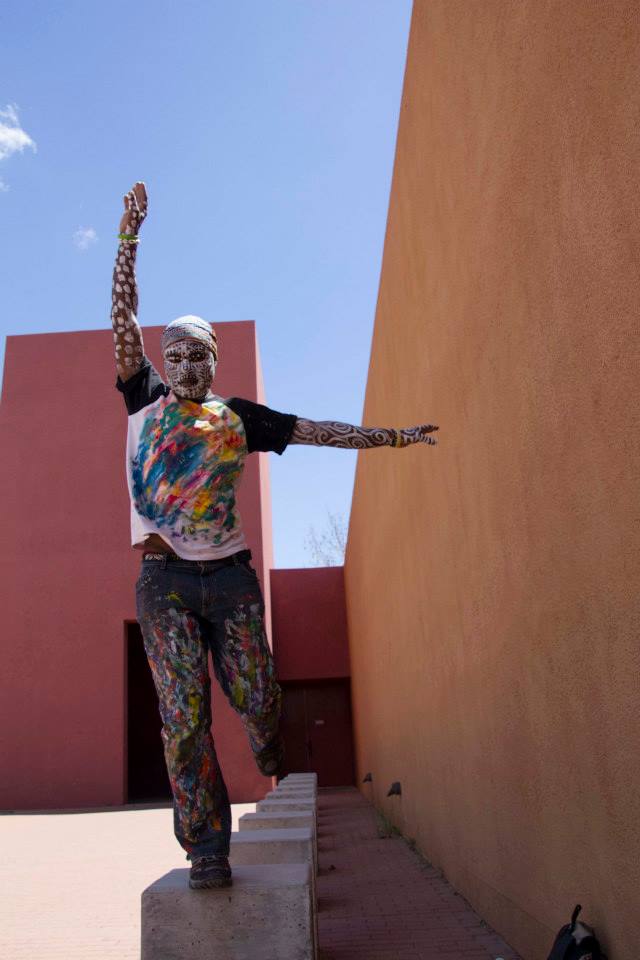 These photos were shot in the Spring 2013 in the campus of the University of Art and Design where the Santa Fe Art Institute is located. That's where the artist will be starting his walk this Friday at 4PM local Time, to the Mill Contemporary Gallery off Canyon road where the opening of his exhibition is taking place.
Issa Artoonist is commenting the story behind this photos: "That Spring 2013, I was teaching Art, Social Justice & Creative Expression at the Community College...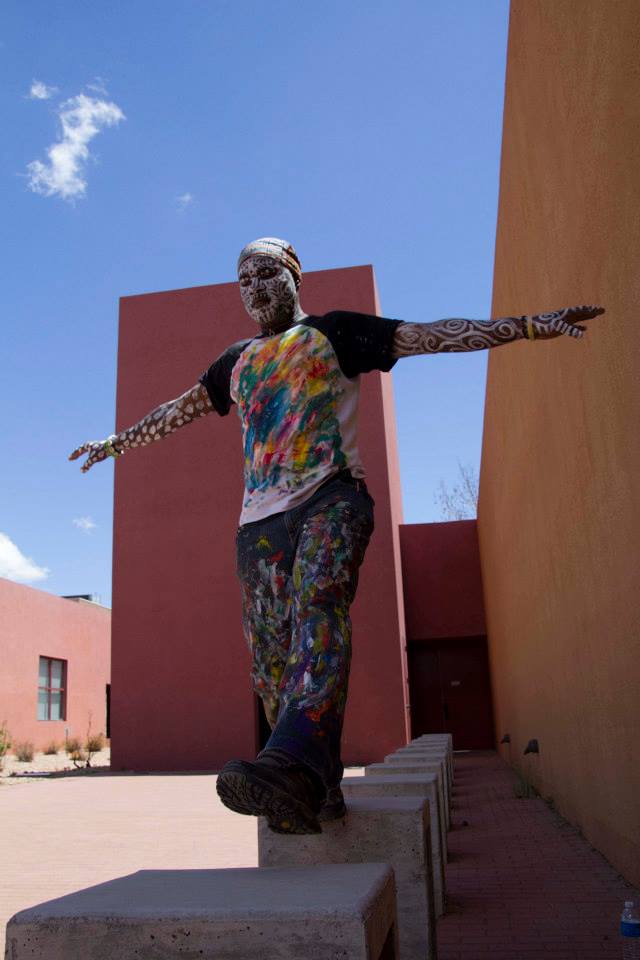 ... One of my students, Shelly Gore, asked me if she could photograph me dancing body painted around the architecture built by Ricardo Legorreta? It didn't occur to me that a student will see his teacher as a muse, I didn't resist to try the experience -- Art has helped me see life as a playground. The result was quite satisfying".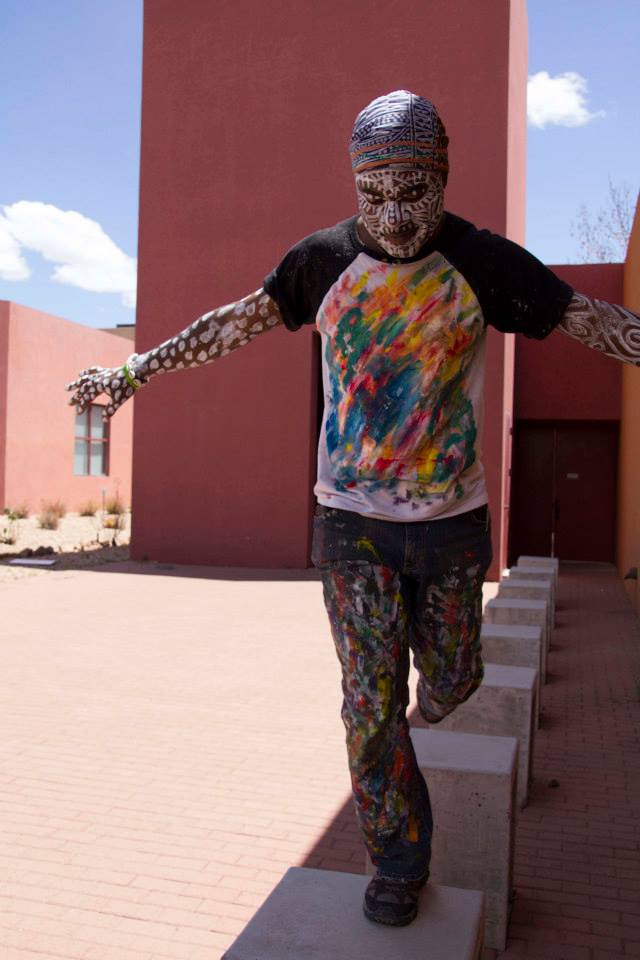 Issa added: "As time passes, in my own mind, even though I'm trapped in my body that's aging, I'm still feel like that village child building, who also used to build his own toys with found objects and carrying water".
Issa Artoonist will build a costume out of recycled plastic bottles for his Friday street performance. Issa was selected by Santa Fe Art Institute for the "Water Rights Residency" Program. His "Water for Social Peace" in Cameroon won the 2012 Global Rotary Peace Award in Berlin.
Check out and support Water for Social Peace in Cameroon here: http://www.hitip.org/en/projects/water-for-social-peace