Profile for
Andrew Gottlieb
Current location: Latitude: 33.075432 Longitude: -117.302696

Member Since: October 8, 2015
Address
Private
Phone
Private
Birthdate, or Organization founding date
Private
Email
Private
Organization type
Individual
Description/Profile/About
My name is Andrew Gottlieb and I'm passionate about helping social entrepreneurs advance their mission to impact the world through advancements in technology.
What would you do to change the world?
I envision a world where technology is used to solve humanities grand challenges.
This is a place to sing your song and let your voice be heard. Define Coo
Created Initiatives
This user has not yet created any Initiatives.
Created Light on the World Spotlights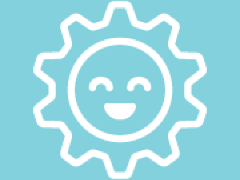 Technology
Imagine a world in which every person participated in sharing generosity and took notice of the kindness around them.
At Kindworks, our mission is to create the world's largest pay-it-forward platform. We believe that one simple act of generosity can create a ripple effect to change the world, and our new iOS app showcases just that.
The recently released Kindworks app will allow users to see, create, and participate in acts of kindness happening in their immediate city. Simultaneously, users can explore other locations and be inspired by good deeds happening in nearby cities, states, and even countries.
Once you've downloaded the app, simply click the + button, share your deed, and see it come to life on the map.
Since we know the best acts of kindness are those that are done without need for praise, we made the entire app experience totally anonymous.
So plant your first good deed today and watch it grow.
Download the free app at https://appsto.re/us/mzkv4.i to start spreading the love.
Learn what communities have already accomplished through Kindworks on our website at KindworksApp.com

5

Oct 8, 2015
Created Planet Sanctuary Spotlights
This user has not yet created any Planet Spotlights.
Created Light of Culture Spotlights
This user has not yet created any Culture Spotlights.
Sponsored Initiatives*
This user has not sponsored any initiatives, or has sponsored all initiatives privately.
*Initiatives sponsored privately, if any, will not be shown.
Lifts (Votes)*
| Name | Vote Date |
| --- | --- |
| Kindworks | Oct 8, 2015 @ 08:06:25 pm |
*Private Lifts, if any, will not be shown.
Connected with*
No one has connected with the user yet, or all the connections are private.
Connections from*
*Private connections, if any, will not be shown.
This user has not made any comments.