Profile for
Jeremiah D. Ostrosky Sr.
Current location: Latitude: 40.432709 Longitude: -79.924867


Member Since: February 4, 2018
Address

816 LILAC ST


PITTSBURGH
,
PA
15217-2607
US
Phone
412-353-9750

Birthdate, or Organization founding date
07/01/2007
Email

Organization type
Business
Tax ID
46-2355631
Description/Profile/About
At JDO Designs & Consulting there are two priorities: Customer Satisfaction & Quality Service. Years of experience and knowledge of current and emerging technology allows for quick resolution of nearly any technology-related issue that may arise. Whether the need is a computer repair or upgrade, a growing small business network expansion, or repairs to your store's POS system, JDO Designs & Consulting is the right choice for a solution that fits your needs AND your budget. Feel free to CONTACT US with any questions.
What would you do to change the world?
Information and the Internet would be freely available 24/7/365 regardless of your age, race, location, or income (or lack thereof).
This is a place to sing your song and let your voice be heard. Define Coo
Created Initiatives
This user has not yet created any Initiatives.
Created Light on the World Spotlights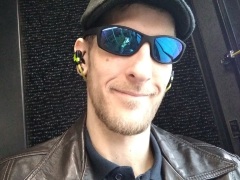 Technology
www.JDOcomputers.com
(412) 353-9750
;
;
;
;
;
www.facebook.com/JDOdesigns

4

Mar 3, 2018
Created Planet Sanctuary Spotlights
This user has not yet created any Planet Spotlights.
Created Light of Culture Spotlights
This user has not yet created any Culture Spotlights.
Sponsored Initiatives*
This user has not sponsored any initiatives, or has sponsored all initiatives privately.
*Initiatives sponsored privately, if any, will not be shown.
Lifts (Votes)*
*Private Lifts, if any, will not be shown.
Connected with*
No one has connected with the user yet, or all the connections are private.
Connections from*
*Private connections, if any, will not be shown.
This user has not made any comments.