TRIBUTE TO THE MAN WHO SAID: NO!:
*** Today, we say: "THANK YOU" to the man who made it possible in the United States of America for everybody to share the same bathroom, public transportation, sidewalk, ballot vote , playground or smoking area, Priest, Imam, Rabbi, monk and fountain... etc
Every 3rd Monday of January, the U.S observes Martin Luther King Day as a Federal paid holiday. The bill was signed into law by Ronald Reagan in 1983 after Congress approval. The battle took 15 years and petitions of six million names to submit it to the House. Yes, USA rock on :-)
Dr. Martin won uncountable number of global and national awards in his life time, but was still jailed and humiliated by his own authorities during demonstrations.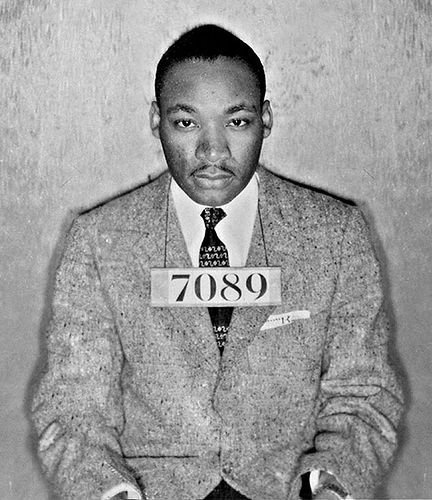 MLK Jr. did not only fight for the civil rights of black people. He stood up against Poverty, Hunger, War, Blind Capitalism and all forms of injustice. After he denounced the war in Vietnam, Dr. Martin was murdered in April 4, 1968 while admiring a landscape in Memphis Tennessee; (I was just 1 year old - who cares?!)
Anyway, the legacy of MLK Jr. teaches us to be faithful with what we believe is Right, because the Secret of Life Is Not to Be Afraid.
Who remembers the names of his ennemies and his oppressors? They don't have public a monument dedicated to them, neither a holiday in their names.
*** MARGINALIZATION??? Can only serve the Oppressed because he or she will become Resilient to it and WILL WIN.
By Issa Nyaphaga
Artist, Performer & Human Rights
Founder of www.hitip.org