A place to see good, share good, and do good.



LIFT 3 Lifted
What's
this? Your lift is: privatepublic.
Change to publicprivate.
This World Spotlight was created on Jun 26, 2019 @ 06:43:41 am
Browse Light on the World Spotlights
Arts REDEFINED & CO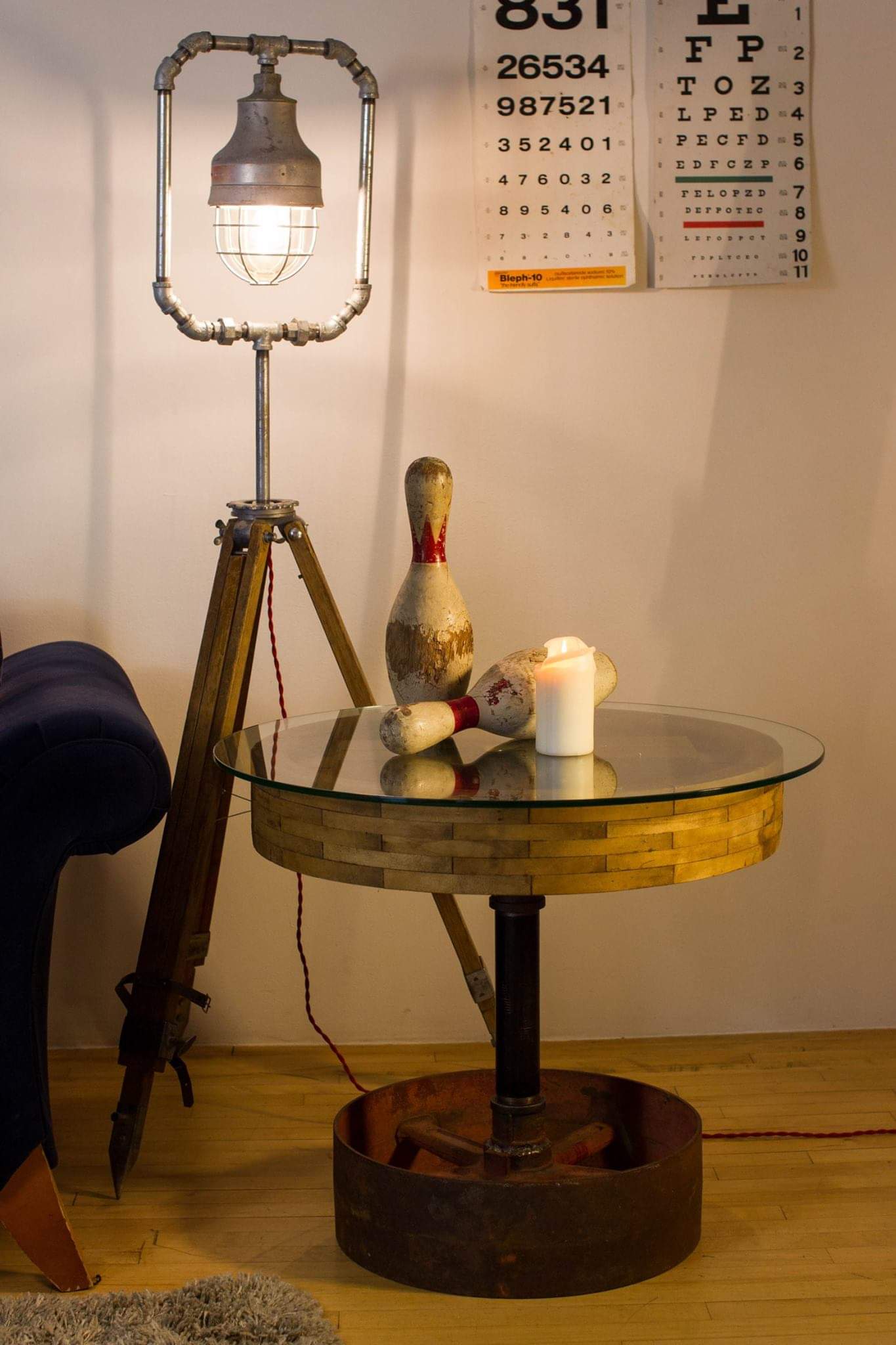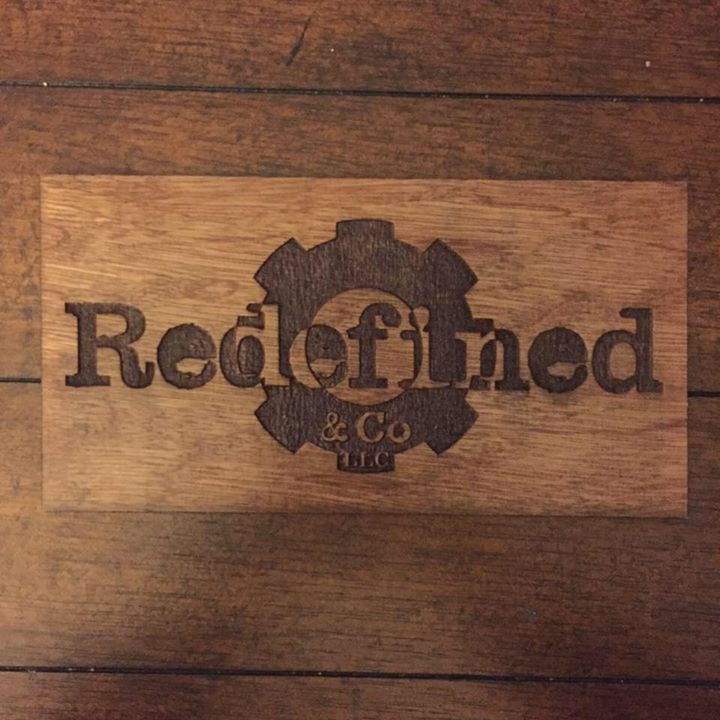 Giving new life to what others no longer need.
Joe Rieland is devoted to getting the maximum value of what others no longer use. His profession involves recovering donated organs and tissues for transplantation. "I prepare the operating room, assist surgeons, and help assign the recovered organs to waiting patients." It's intense, time-critical, and emotionally draining work. For that reason, Joe needed a way to relax. Little did he know, however, that his professional commitment would lead to a similar, yet decidedly different, pastime!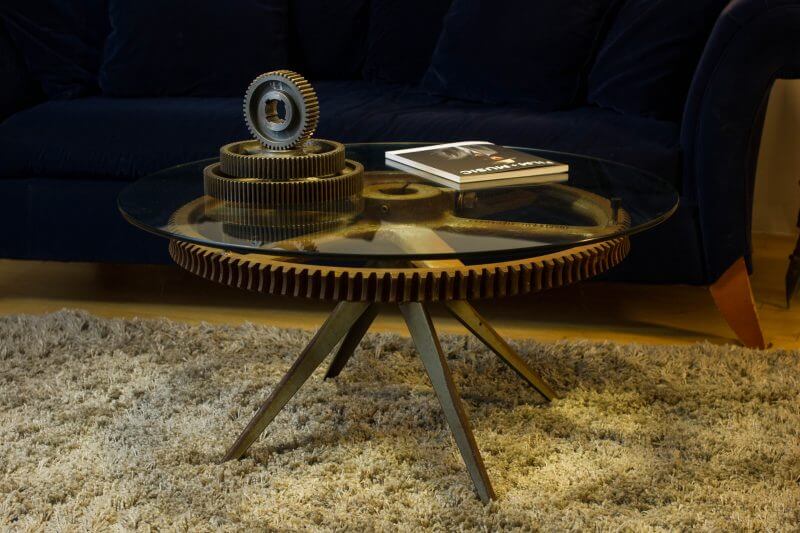 "Several years ago, I wanted tables for my apartment." He looked on-line and liked designs that had an industrial feel. "I can do that!" he thought. After completing his first creation, he was hooked. "I went from one to two, and over the last four years, I've made over 20 tables."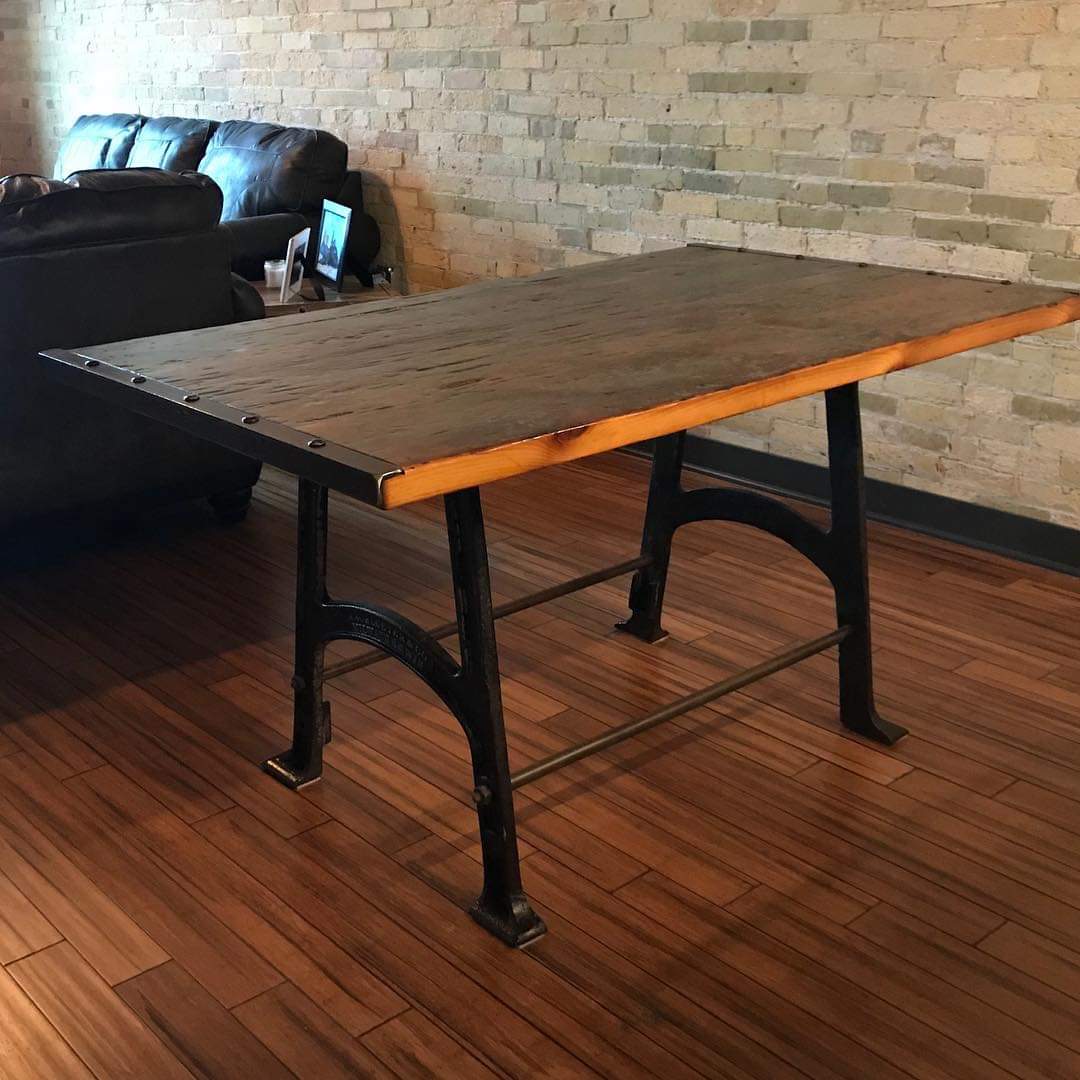 Joe Rieland's one-of-a-kind pieces are available on-line at www.Redefinedandco.com. Joe calls his approach "repurposing," and, in many ways, it mirrors his work for one of 58 Organ Procurement Organization (OPO) in the U.S. "Most people are not aware of it, but over 16,000 transplants were performed last year. Yet over 74,000 patients are actively waiting for organ donations. For example, I know of a 40 year old mother of two children who suffers from Polycystic Kidney Disease. Her husband donated his kidney, but it was rejected. Today, she receives dialysis three times a week, and needs a live donor with A+ or O blood. She is just one person and there are so many more."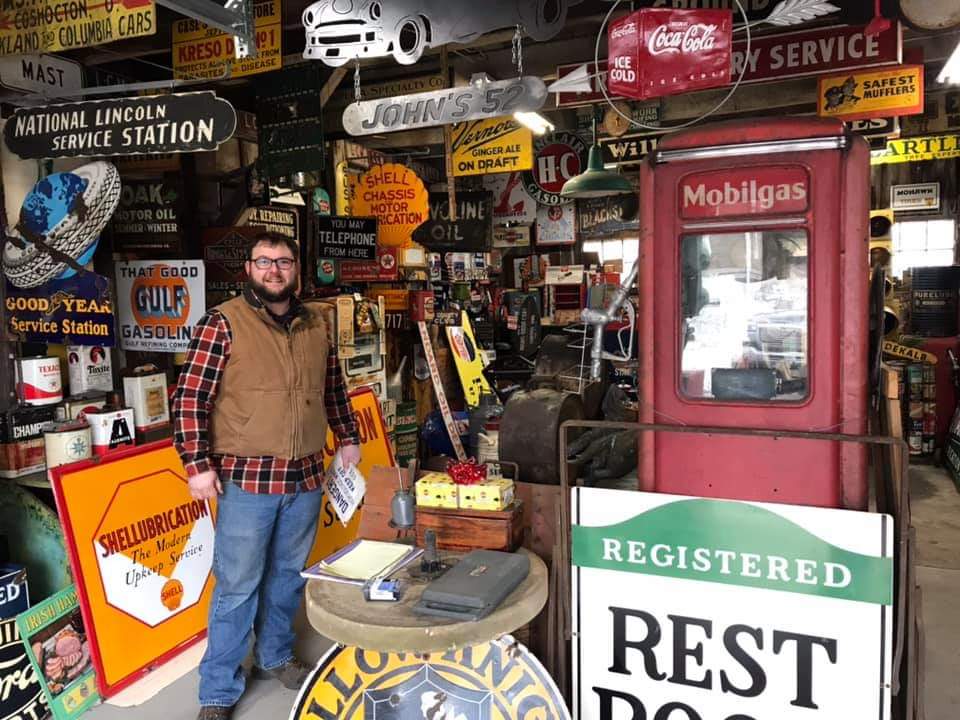 Joe first became involved in organ donation while working as a paramedic and Anesthesia Technician. "I was offered a part time job and then it turned into career. I get a rush of adrenalin realizing that people are living as a result of what I do." However when he went home at the end of the day, he found it hard to unwind. "I needed a way to take my mind off work; something to act as my personal therapy. Redefined and Company has provided it."
His passion takes him to scrap yards, salvage and recycling operators, and barn sales. "Every piece is a reclaimed and reused artifact from an industry or historic event." To date, he's made tables out of wood from the 1933-34 Chicago World's Fair, the Kenosha Chrysler Automotive Plant, and barn in rural Wisconsin. The result has a beauty that only time can give. "My furniture has been called a kind of functional art," he notes.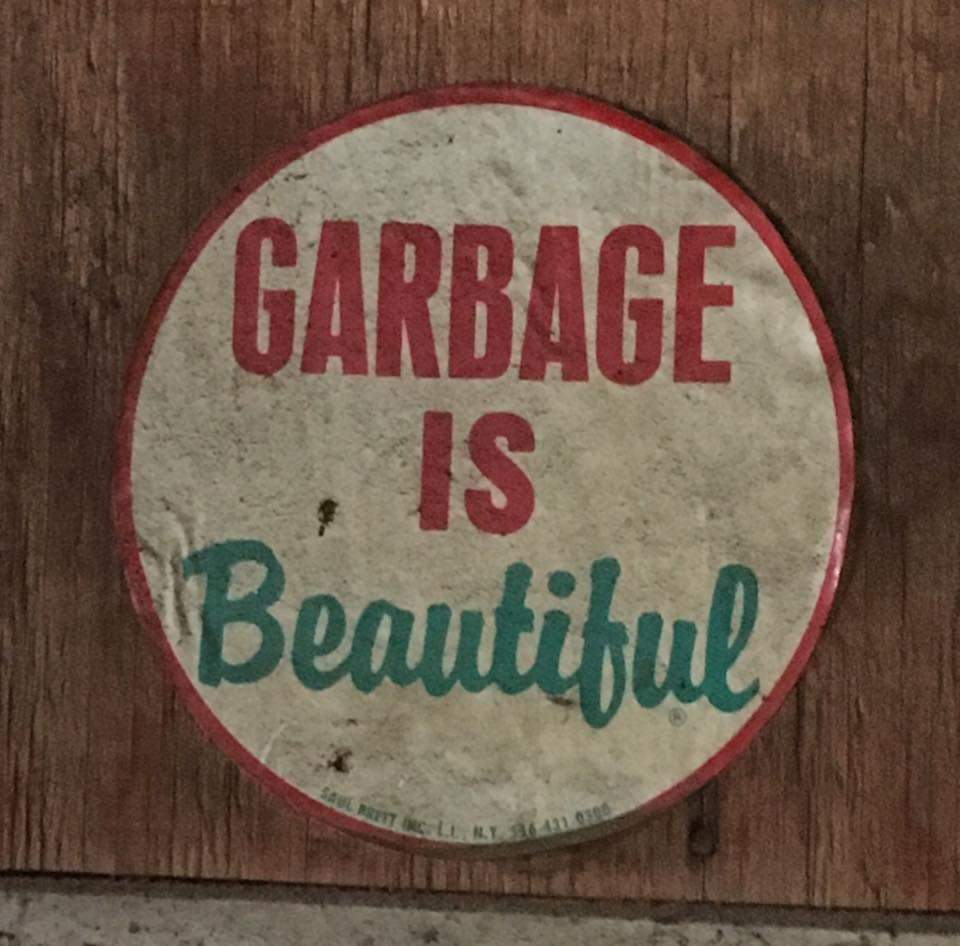 In addition to tables of all sorts, shapes and sizes, Joe Rieland refurbishes vintage era signs ("Used Trucks, EAT, CAFE, CABINS, GARAGE"). He restores barber poles, lighted directional arrows, neon advertising, and antique farm items. He'll also work with clients who have their own supplies. "I love making their dreams come to life," but quickly adds, "If they are in too rough shape, it might not come out the way they expected. But I will do my best."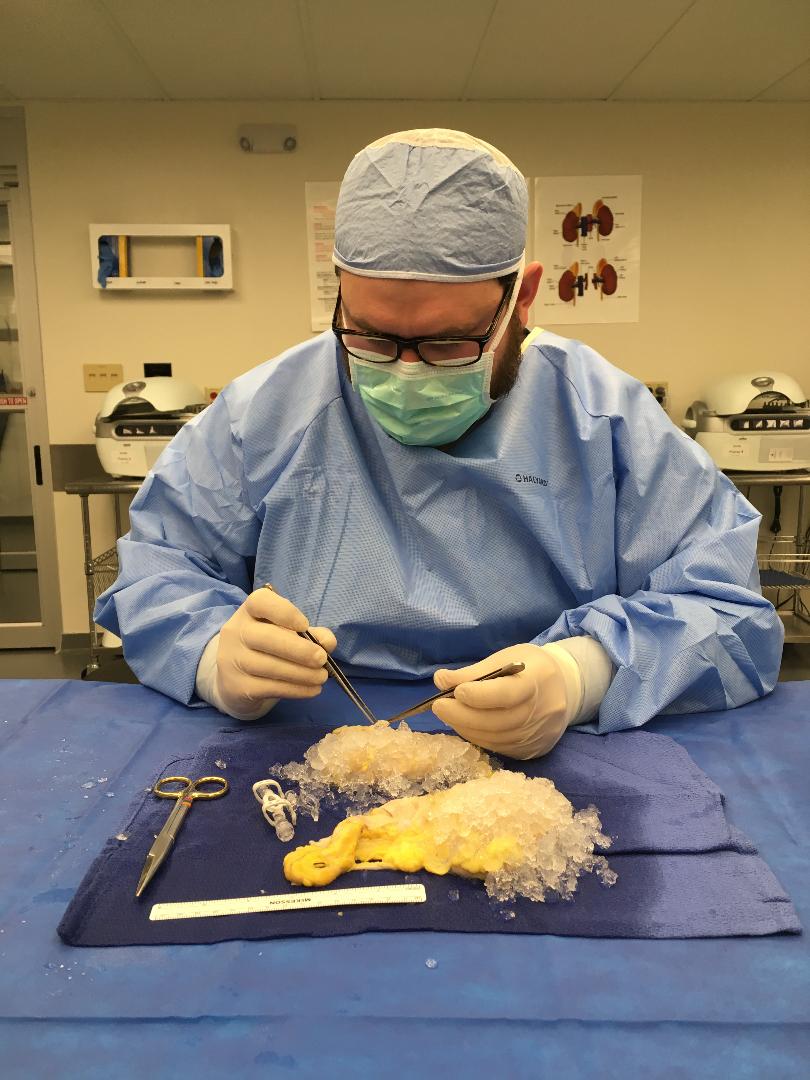 Producing a table can take anywhere from a week to eight weeks, depending upon its design, materials, and the finish. This finish is especially important. "I let each layer of finish dry for 24-48 hours between reapplication to insure good coverage. If it doesn't look good, I won't hesitate to start all over."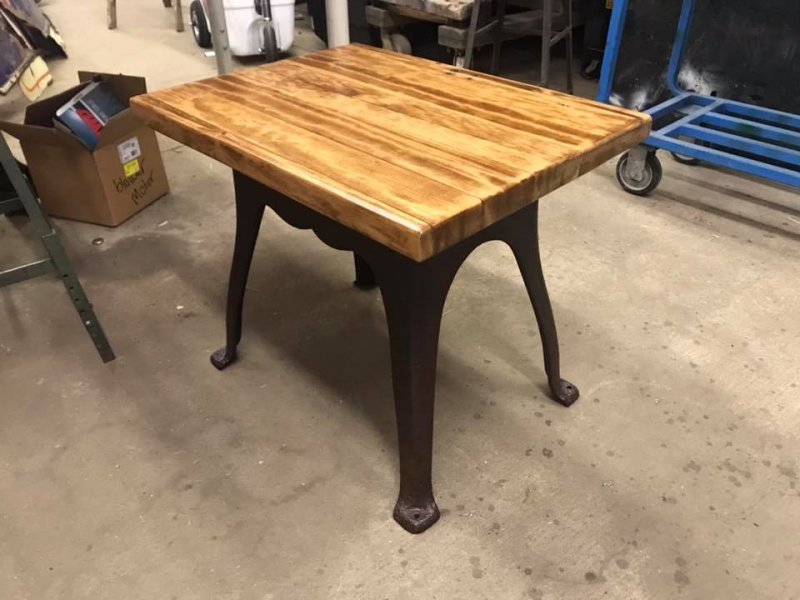 Redefined and Company's clients range from college grads furnishing their first apartment to retirees to people who collect vintage and/or industrial art. While the clients may be different, they all have one thing in common. "When people choose something from Redefined and Company, they get a unique conversation piece they will proudly own for years."
If you are interested in a particular piece or a project, contact Joe at Redefined and Company.
1-414-248-6849
7760 S 6th St,
Oak Creek, WI 53154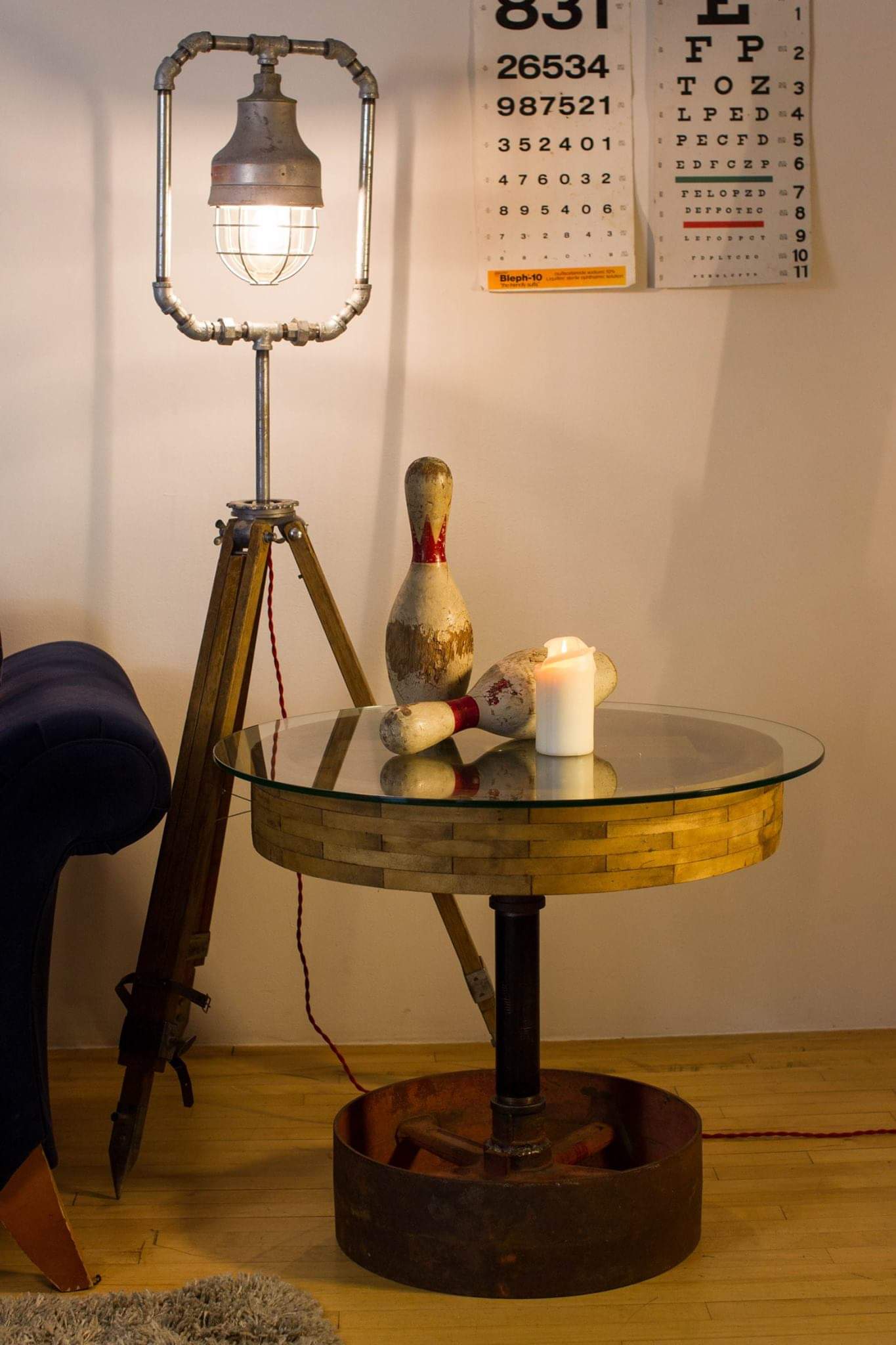 If you are interested in saving a life by helping fill the need for transplants, contact the live donor transplantation program at your nearest hospital or your nearest Organ Procurement Organization.
Information on Organ Donation
Sign Up
Why be a donor?
Currently, 113,485 men, women and children are awaiting organ transplants in the United States.
Organ donor can save up to 8 lives.
Every 10 minutes another name is added to the national organ transplant waiting list.
Sadly, an average of 20 people die each day* because the organs they need are not donated in time.
Redefined & Co
Redefined & Co. specializes in redefining what is forgotten about in the corner of a garage, barn or salvage yard. Redefining purpose.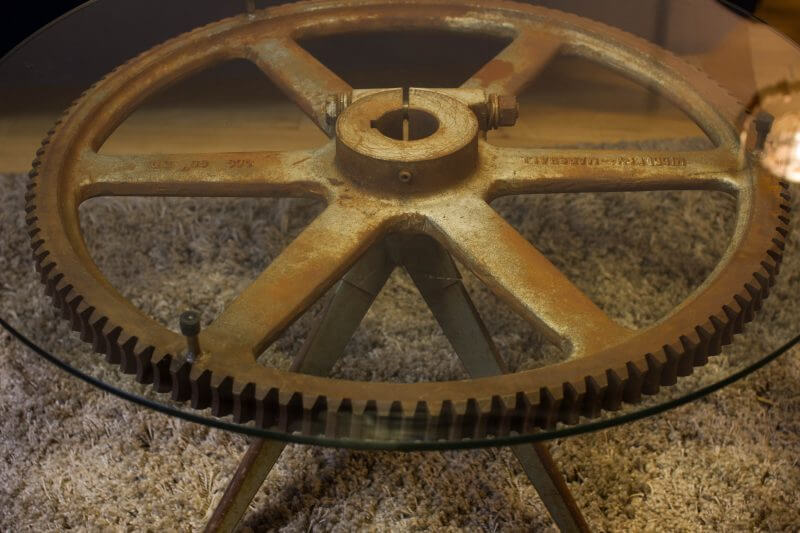 "I am taking something that is no longer sufficient for what it was intended for and making it into something that can be used again."
JOE RIELAND
Founder of Redefined & Co
Our Video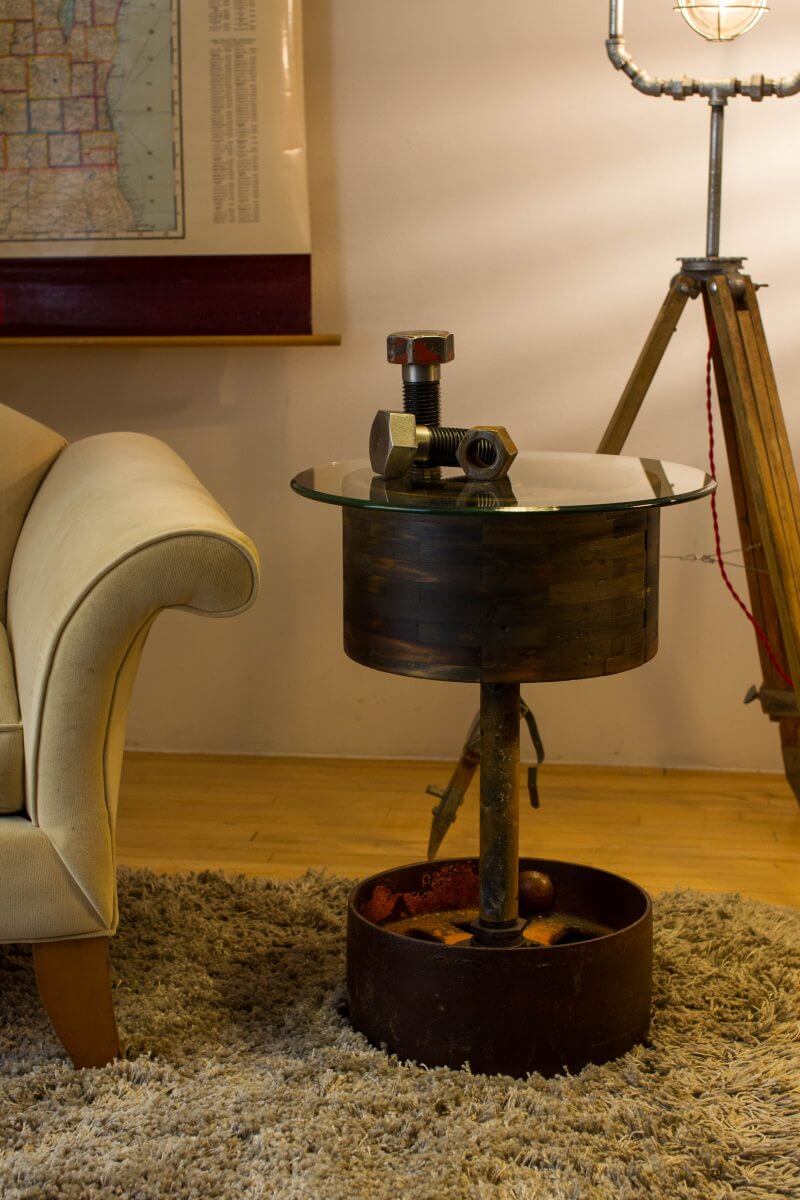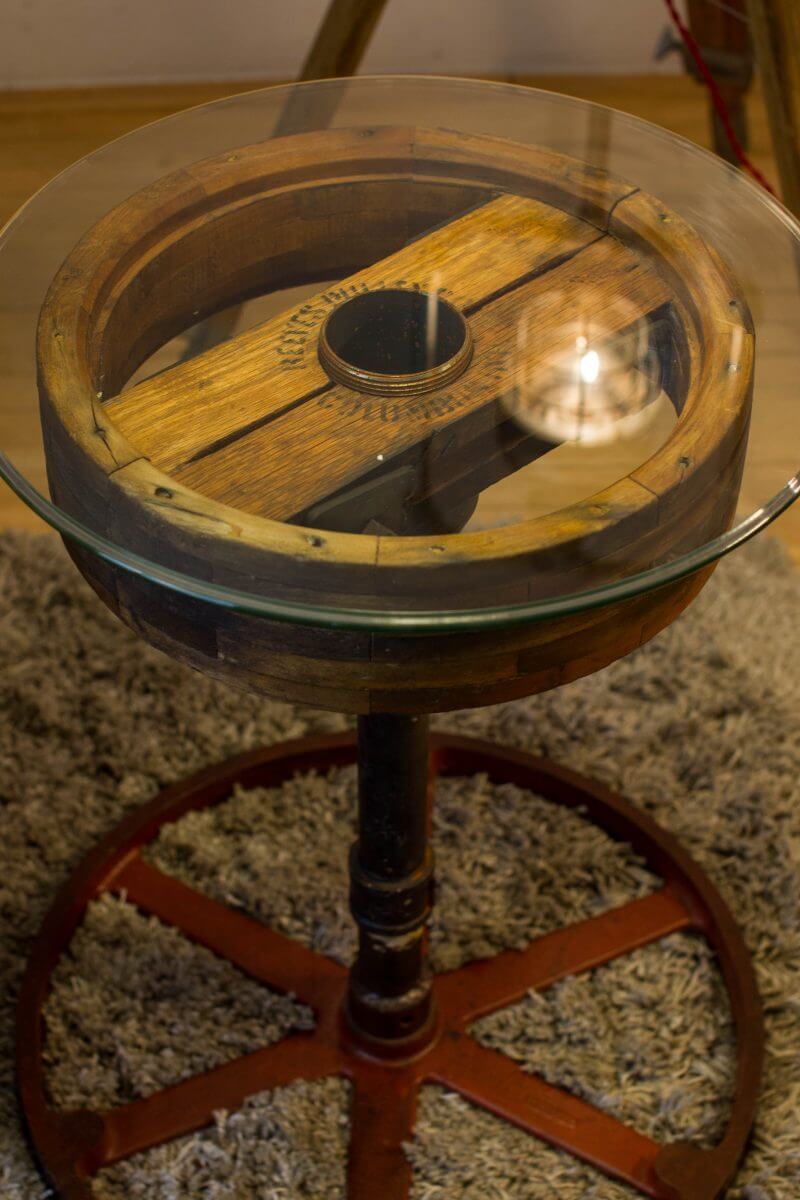 About the Founder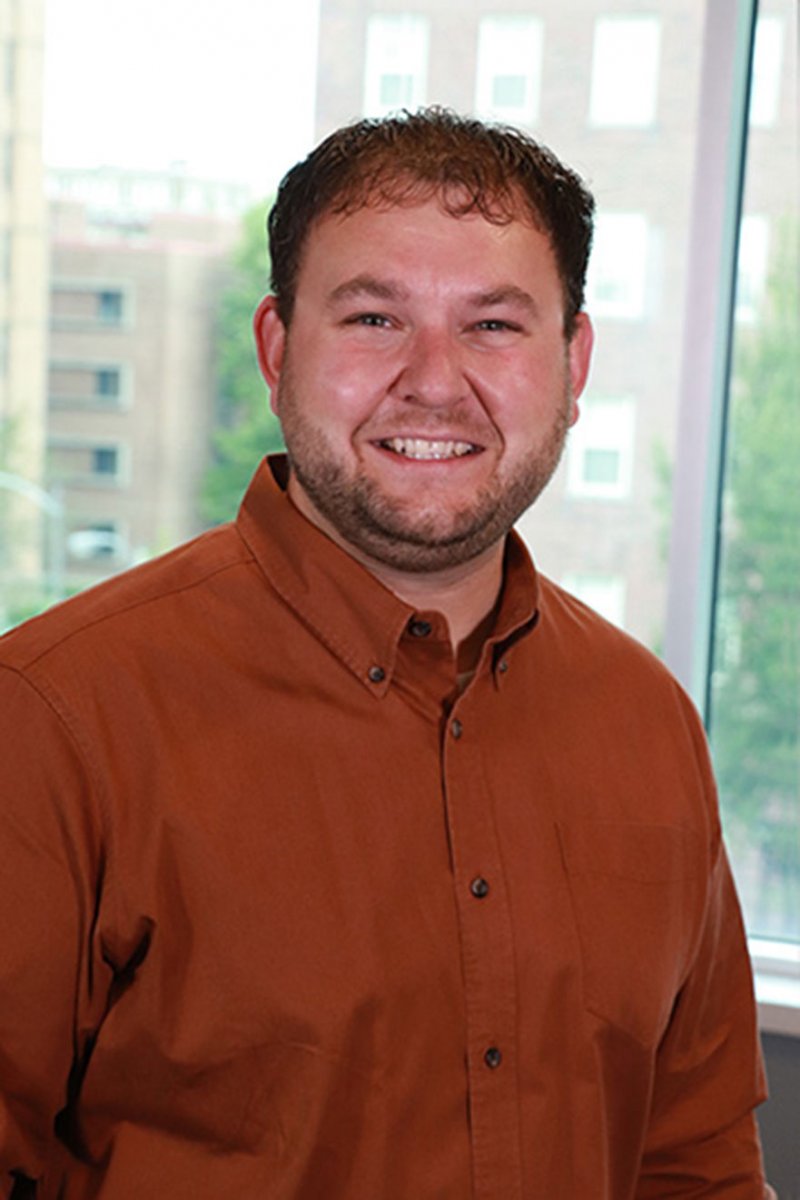 I am a true example of "The apple doesn't fall far from the tree." Growing up I always helped my Mom with art projects or some sort of creative endeavor. I recall being a young kid and hanging out with my Dad at his cabinet shop where I just wanted to tinker and build things. Because of that, working with my hands is in my blood. From pinewood derby cars to eventually shop class and then being in wood working competitions (not winning…); I was always drawn to some kind of project.
As I grew older and began my career, I felt as though something was missing. Many people call my work functional art, similar to what I do at work. I assist in the recovery of organs for transplant from deceased organ donors. Part of which is finding a new recipient for these organs. The commonality is evident in my tables; I am taking something that is no longer sufficient for what it was intended for and making it into something that can be used again. Having a creative outlet is what was missing. I needed a way and reason to get my hands dirty, and something to act as my own personal "Therapy." After successfully producing my first re-purposed table, I was hooked!
My tables begin with a cast iron base; each is unique from its original purpose. They become the foundation and are paired with wood from the 1933-34 Chicago World's Fair, the Kenosha Chrysler Automotive Plant or a barn in rural Wisconsin. Every piece is unique in its own way; it is not perfect, it has dents, dings, rust and beauty that only time can give.
BROWSE OUR REDEFINED WORK CUSTOM-MADE FOR CLIENTS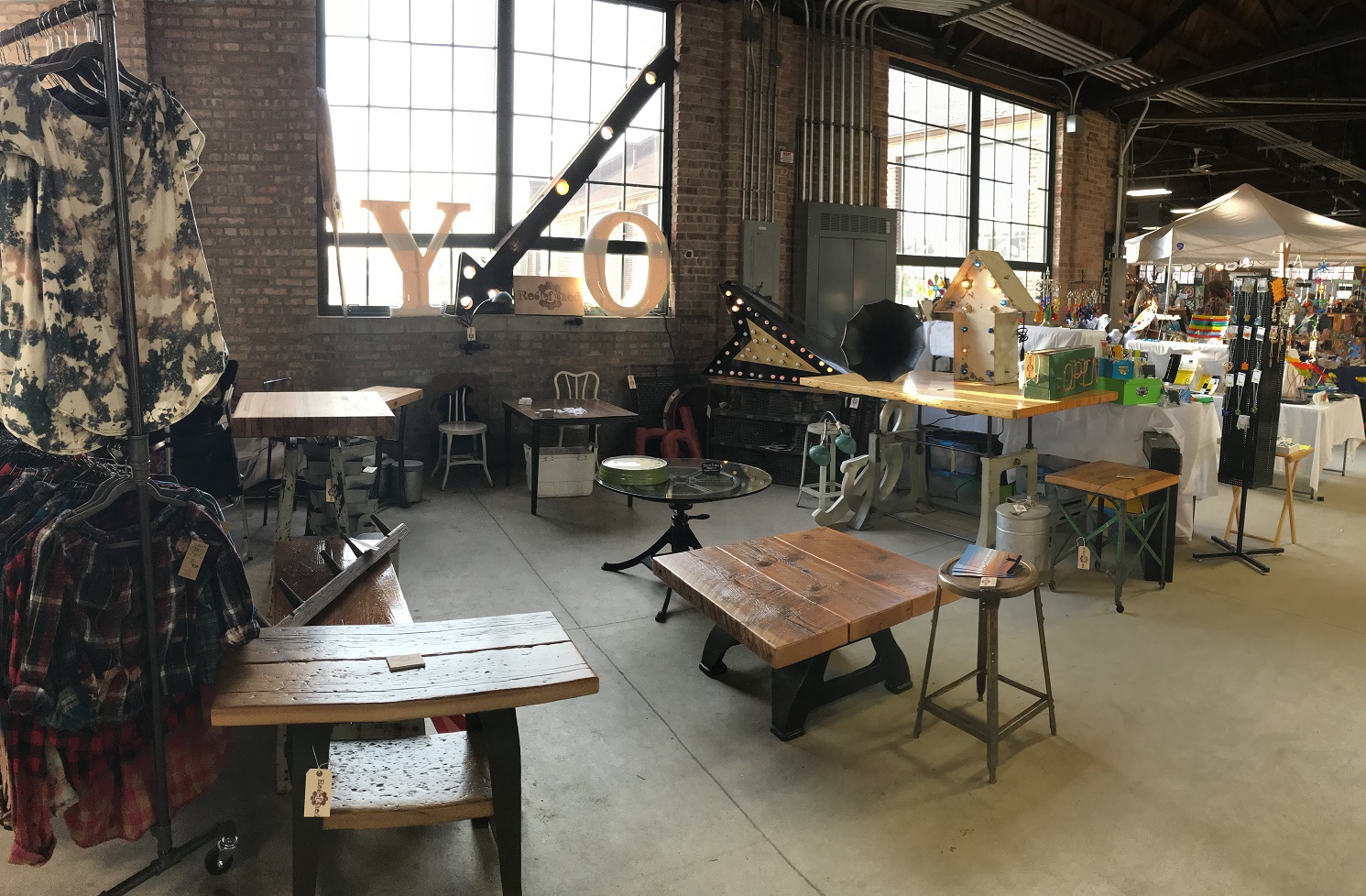 Ready to Talk?
DO YOU NEED SOMETHING REDEFINED?
© 2014-2023 One World Blue, LLC ®