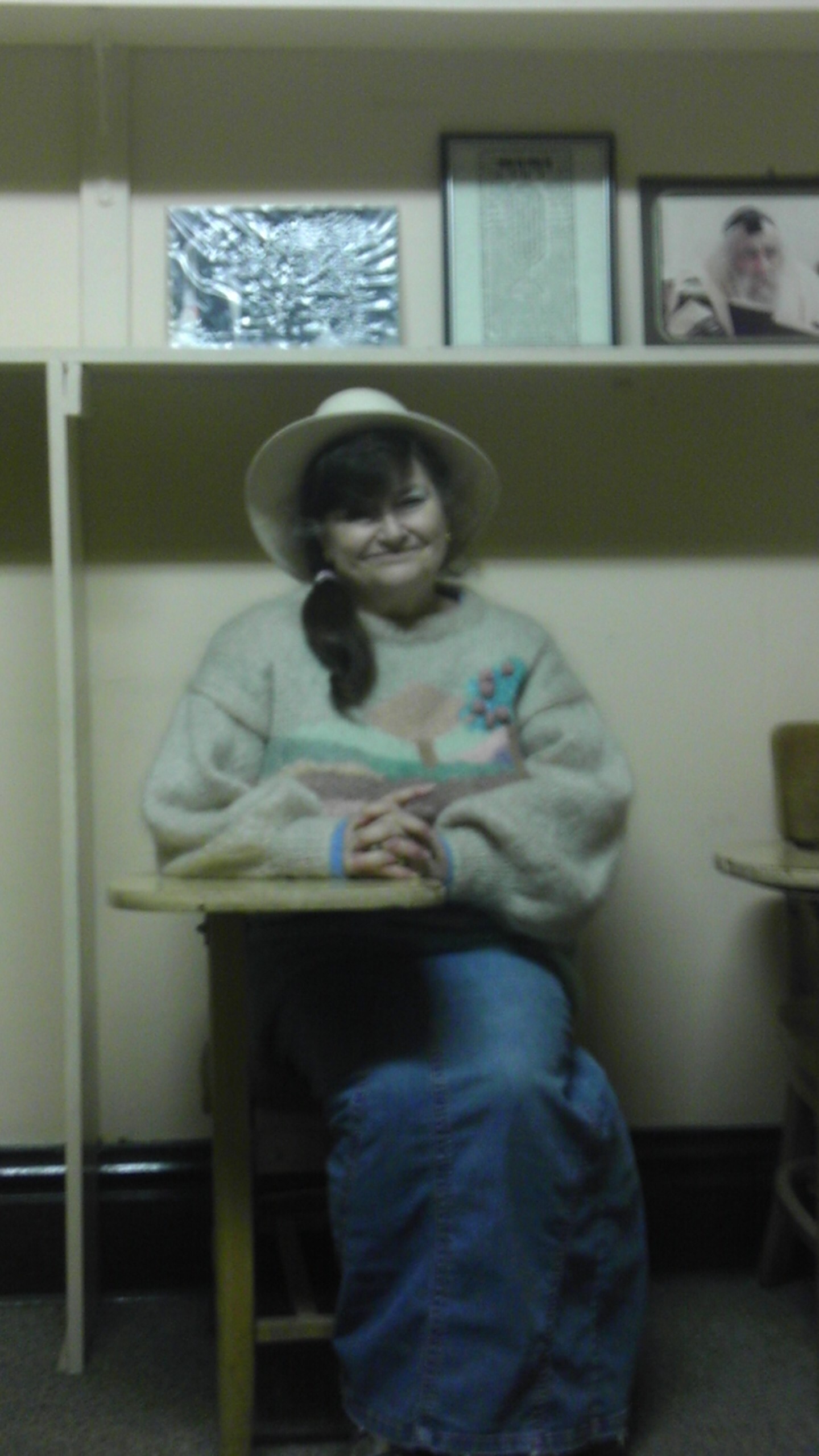 Dear John,
My Special Friend and Someone who we Admire so so Very Much:
My son, Joel Pirchesky, founder and CEO of this wonderful network Blupela.com, of which we spoke with you about this dream so long ago, myself Iris Pirchesky, and the whole One World Blue Community want to wish you the very very best for 2016 and many years to come.
You are in our prayers and we wish you a speedy and quick recovery so you may go back to the holy and very important work you do in taking care of G-d's creations.
You are so very very special to me and many many people and of course so very very special to all of the incredible souls you take care of with the parrots and numerous birds you look after who are all Angels to G-d.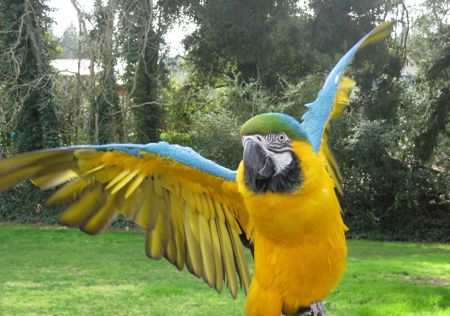 Thank you so very very much from the bottom of my heart.
When I myself went through treatment those many years ago, you were so kind to take in and rescue three of my precious birds I was not able to take care of:
Bubba
Jesse
and
Bracha
I miss them so much but I know you have taken such incredible care of them, like no one else could.
Our Prayers are with you from all of us for a speedy recovery in 2016.
May you live a long long healthy life and continue to be a keeper of the Earth of G-d's holy creations.
Much Love,
Iris Pirchesky
Director of Animal Welfare for the One World Blue Corporation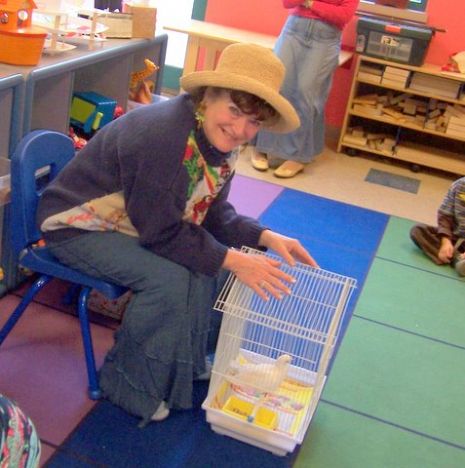 From John's Website, Please Blupela Community See below and if you are able please follow the link to the GoFundMe Page that has been set up to help John in his recovery.
Thank you all so very much. May you also be blessed with a wonderful 2016
A little bump in the road
Hi everyone. For those of you who don't know me, my name is Ken Sprouse Jr and I help maintain the "That Guy With The Birds" website as well as this Facebook page for John Lege who IS That Guy With The Birds.
John has recently been diagnosed with bladder cancer and I have setup a "Go Fund Me Page" to help him out. I would really appreciate if everyone would take the time to look at the page, read the story behind John and then of course if you would be so kind, donate and help a true, kind hearted friend out.
UPDATE!
Johns surgery was a complete success! He is now in the process of Chemotherapy and looks forward to a full recovery!
Note from John-
I don't have the words to thank all who have sent so many prayers....the kindest of words and show how much you care about myself and the birds. We are limited in the number of shows we can do at this time, but we'll be back strong very soon. Sincere Thanks, John Lege-That Guy With The Birds!
About John
As a child John developed a passion for birds.
As an adult the passion continues.
John has volunteered his time at the Pittsburgh National Aviary
and Is a member of PEAC.(Pittsburgh Education & Adoption Center)
John has also been featured on WQED Multimedia "On Q Magazine" and KDKA Pittsburgh TODAY Live.
Through a program developed by John, he is able to reach out to anyone.......
from children to adults from schools to nursing homes.
With music - magic - and hands on interaction, be a part of this educational experience an up close adventure with these awesomely intelligent creatures!
Retrived from:
http://www.thatguywiththebirds.com/about-john.html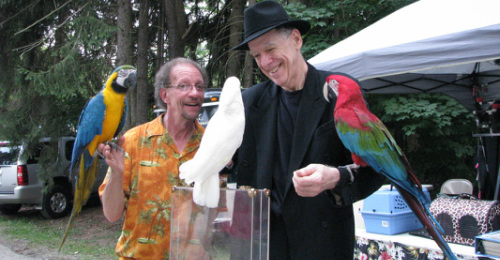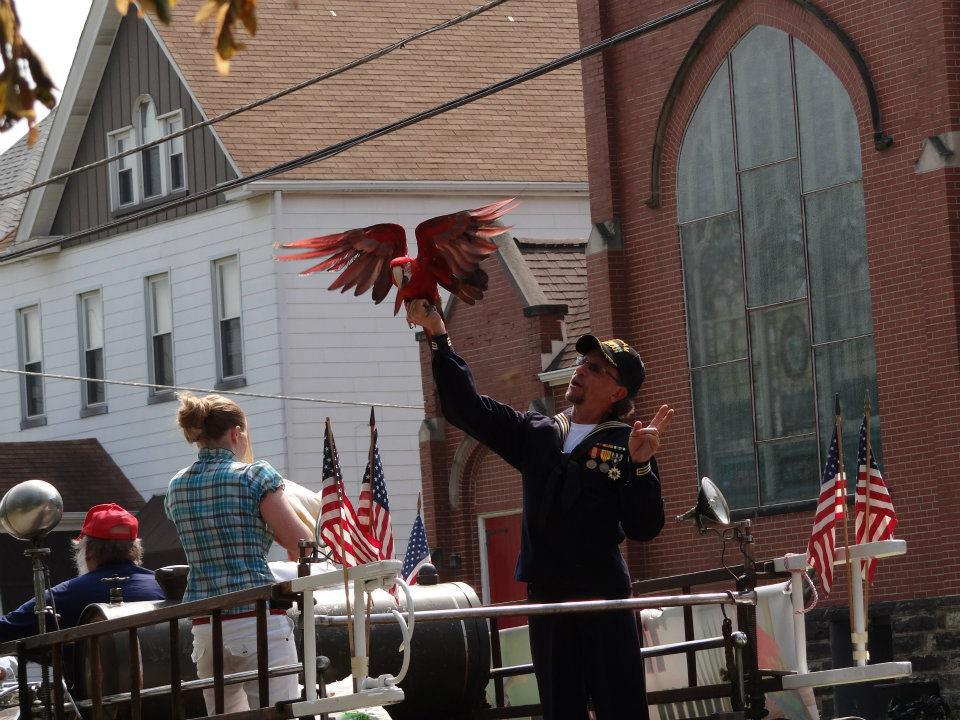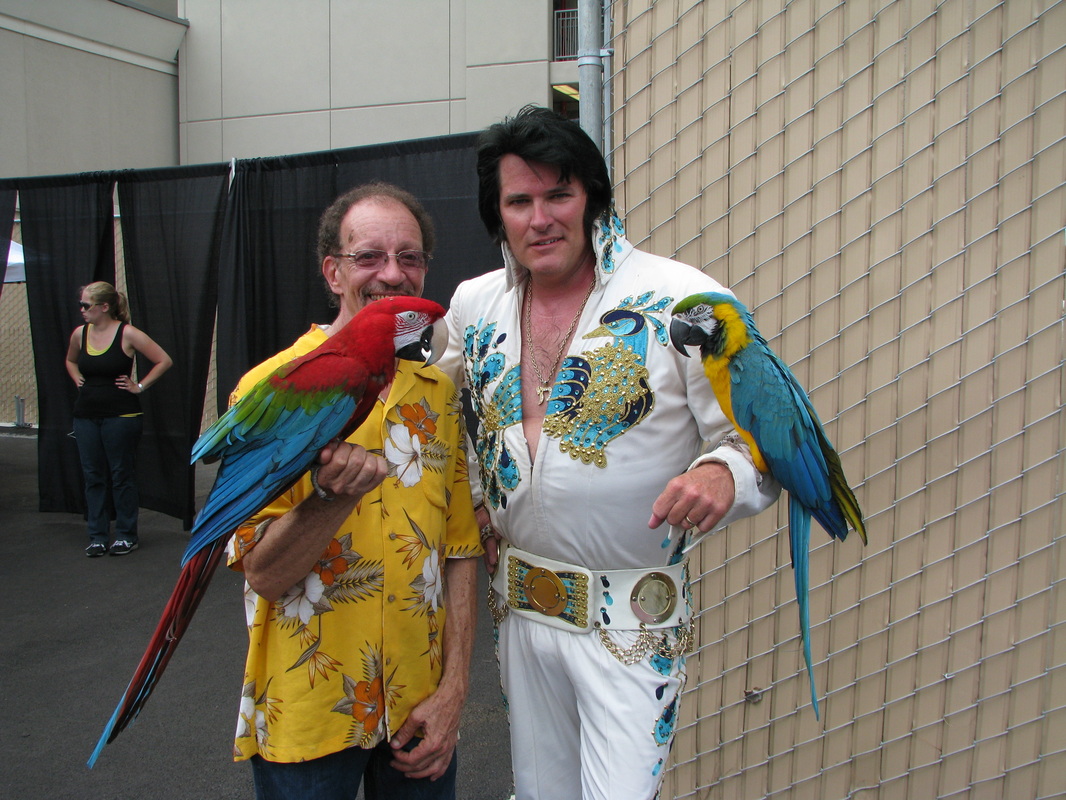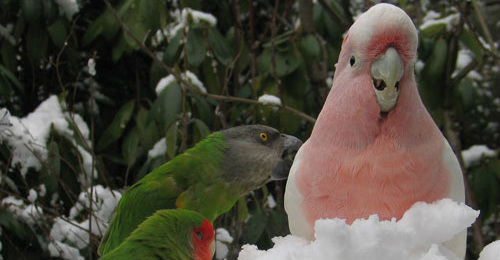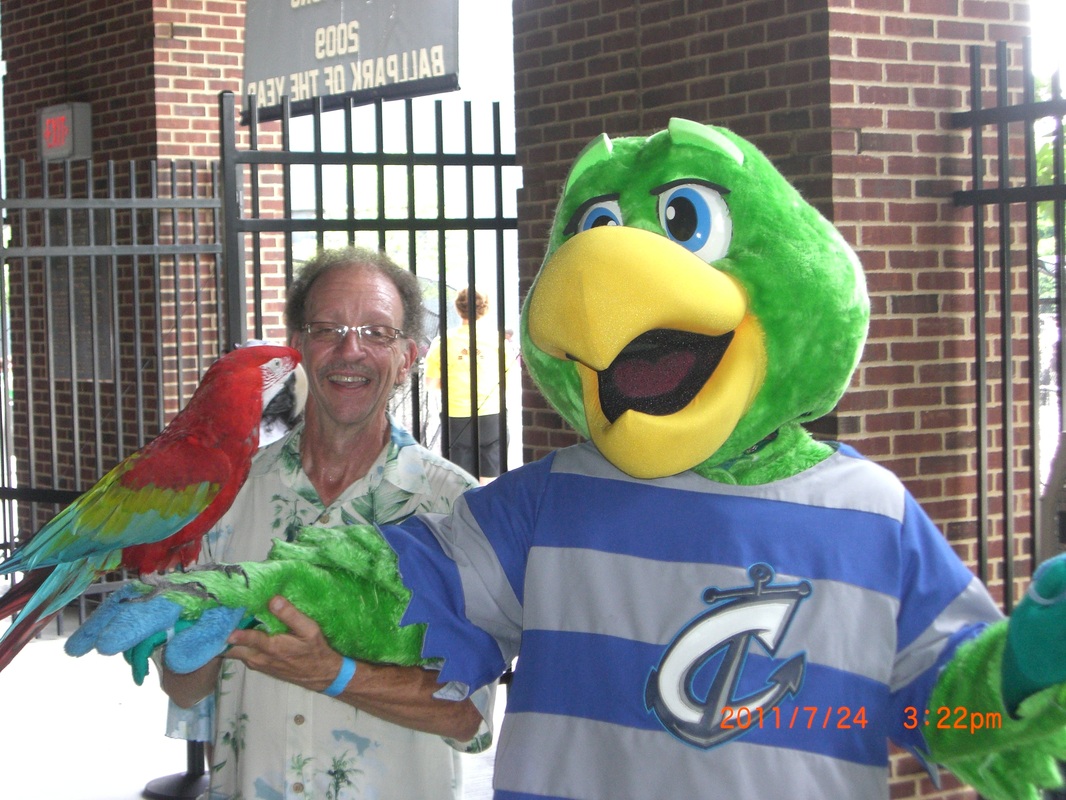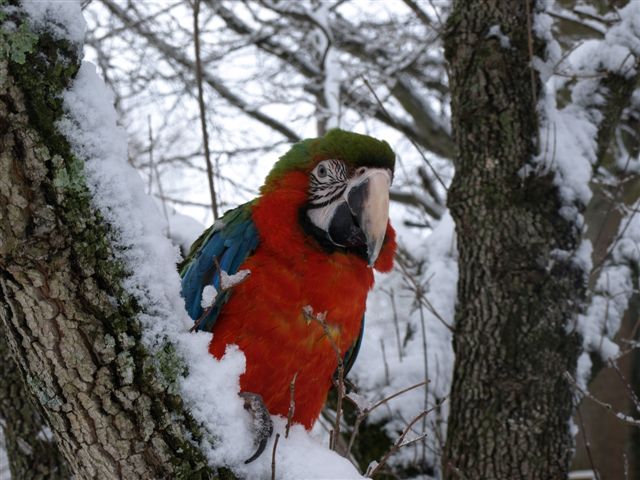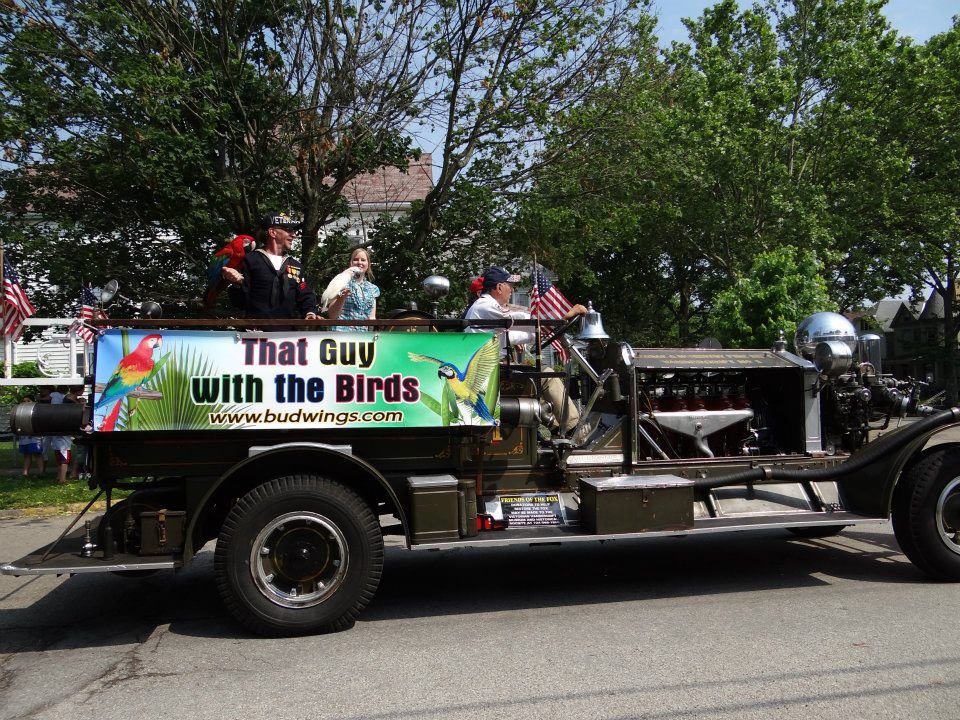 What People Say About John
From
Here is just some of the wonderful feedback that John has received!
Bernie Erb-11/29/13
John and his birds were here again today at Baptist Homes, Mt. Lebanon, and the residents (and staff) loved every second of his show. John's show is "jaw dropping" and "eye popping"! We can not get enough of him and his wonderful birds! Thank you, John and all you Sweethearts!
Janet Hinkley-11/17/13
The many birds were gorgeous and so healthy looking and the show was amazing! I was so impressed that the birds had no clipped wings and yet they stayed where they were supposed to without flying away. It was exciting to hold one of the beautiful macaws. The show was very educational.
Karin Galligan-10/06/13
Thank you, John, for a wonderful and very interesting show today at the Hickory Apple Festival in PA. You made learning fun for kids and adults alike. Your caring for and skill with the birds was awesome. I've never seen such beautiful and happy birds. Your rescue deserves every support. I'll be forwarding your information to our school in the hopes that they will invite you for a show. A big thanks for sharing Poppy the Beautiful with us; my daughter and I loved cuddling with her and it will be an experience we will never forget.
Barbara Robinson-09/22/13
I was fortunate enough to see your show at the Fredericksburg Expo Center on Sept. 22, 2013. I found your show both entertaining and very educational. I was amazed at the calmness of your birds amidst all the barking of dogs, squeeling of children and general activities all around them. I have an umbrella cockatoo, two lovebirds and a green cheek conure. Thank You for sharing your birds with us and it was heartwarming to see the love your birds have for you.
Casey Rendick-09/09/13
What a wonderful addition the birds made to our festival. Children and adults alike loved the shows. Mr. Lege was kind enough to let everyone hold and take pictures with his beautiful parrots. Please come back again. Pennsboro Country Roads Festival.
Traci Wargo-08/23/13
Hi John, I recently saw you at Strabane Woods (I'm an employee there) ... and I just loved seeing all the birds you brought to our facility! I wish I would've had more time to see your show, but at least I had time to look at your birds and ask you a question -- which you didn't even mind answering even though I thought I interupted you! I'm the one who asked about my Macaw laying eggs -- thank you so much for the information you gave me. You have a such a great heart! Thank you John so much.
John Kurpiewski-08/19/13
Talked with him after a great event at Cedar Pk very dedicated person with his birds smart too Hope to learn more from him soon
Carrie Didier 3/12/13
I just wanted to say thank you for rescuing and taking in those wonderful birds. I just saw your website from a link for the chicago pet fair and I saw your wonderful pictures. I have a cockatiel- I have always liked birds, but it wasn't until LuLu came into my life that I grew a real appreciation of their different personalities, interests, and range of emotions. Keep up the wonderful work!
From:Palos Park, IL
Tracy laux 3/8/13
Thank you for being available when I have questions about my Indian ringneck parakeet Sam and concerns about my friends blue and gold macaw Frankie. You have been a real lifesaver.thanks.
From:Bridgeville pa
Laurie Stadther 9/23/12
It was so nice meeting you today! Thank you so much for all the excellent information. Can't wait to try out some of the things you recommended for my birds. It's always great to meet a fellow bird- enthusiast! Thanks again!
From:Berkley, MI
Joe 9/21/12
I saw your show twice tonight (9-21-12) at the novi expo center and it was GREAT! Such cool birds, great show, and just a fantastic thing you're doing by rescuing birds. Keep it up and thank you!
From:detroit/Ann Arbor areas
Heather J. Conway 6/28/12
The show you put on of The Cub's Den a child care center at Penn State Fayette was GREAT I loved it. The show was geared for young children as little as a year old up to even the Adults. I had never experienced anything like this in my life. There were birds that did tricks, the children were involved and even birds you could hold. It was AMAZING LOVED THE SHOW.
From:Uniontown
Joyce Weiss 5/13/12
Bird guy, we saw you at Apollo high school. We all enjoyed your show and display of the beautiful birds. The kids had me print the pictures so they could take them to school. Very informative and enjoyable show. We're gald we came.
From: Elderton PA
Astrid 12/22/11
We just saw you at Highcliff Elementary. Both my boys, a 4th and a 5th grader were in awe of the birds and how good they were. My 4th grader said he wanted to do what you do when he grows up and rescue birds. He told his Dad all about the birds you rescued. Both boys really enjoyed the show. Thank you for all you do!!
From:Pittsburgh
Danelle Houslak 12/4/11
Mr. Lege, Womderful show with the birds. My kids couldn't believe how well trained they are. My little one made me print the picture with the blue bird on her head so she could take it to school for her friends to see. Thanks for what you do in saving the beautiful birds.
From:Plum Pa.
Mark 9/11/11
Mr. John. What an amazing show you put on for us. Both children and adults enjoyed the entire show. The bird and you put out a great message. God bless you in your work with these awesome birds.
From:Franklin Park
Pauline Hampshire 8/7/11
Got to see your show at our church picnic and enjoyed it very much. I loved the fact that it was so informative. When you showed the picture of the parrot who had pulled out her own feathers and then she presented herself to us ....wings outstretched - my eyes filled with tears. How magnificent ! How they all must love you. God bless you in your work.
From:Yatesboro,PA
Olesia 7/13/11
Thank you for your appearance at the Community Center in Crafton, PA Monday, July 18, 2011. Your show was a true delight and very educational. My 4 year old daughter, my husband and I enjoyed the entire show. Thank you!
From:Crafton, PA
Dave Gesten 1/6/11
I met you at the jungle safari. I must say excellent show with the parrots. My son was wondering if you were back the next day. We loved it. It was the hit of the evening. Thanks for being there and sharing. Dave and family. Happy new year.
From:Sharon Pa
Gwen 11/6/10
John, you are one awesome individual ! Your heart is amazing ! Your birds are beautiful and I can't imagine how people can abuse and neglect them. I hope to see you again. Keep up the great work!
From:Lower Burrell
Jeni and Skyler 9/30/10
We loved your bird show at the Clarion mall this past week. My son just loved the world of birds you brought to this small town. My family owned many birds while I was growing up. We did a rescue of our own. We had 50 finches in a giant aviary in our living room. We had about 50 parakeets in a giant aviary. We had tons of other parrots and such. Mostly all rescues. We had a lot of the mean, abused birds that people just wanted out of their homes. I wish we could have done the spectacular things you have with your birds. Unfortunately I was too young to make those decisions at my house. Bravo to all your dedication. You are a fascinating person and have fascinating friends! I hope to see more of your shows again. Thank you tons!
From:Clarion, PA area
Carl Mantz 7/23/10
Don't know how you do it, but it's great. I'm handicapped and in a wheelchair and want to thank you for taking the time to let me hold your birds. I never realized how beautiful the parrots are until I was able to get close to them. Bless you in your venture and continue making people happy. Carl
From:Prospect Pa