A place to see good, share good, and do good.



LIFT 2 Lifted
What's
this? Your lift is: privatepublic.
Change to publicprivate.
This Planet Spotlight was created on Jul 15, 2015 @ 04:09:16 pm

Project by
Gary Lindner

Visit profile page for more!
Browse Planet Sanctuary Spotlights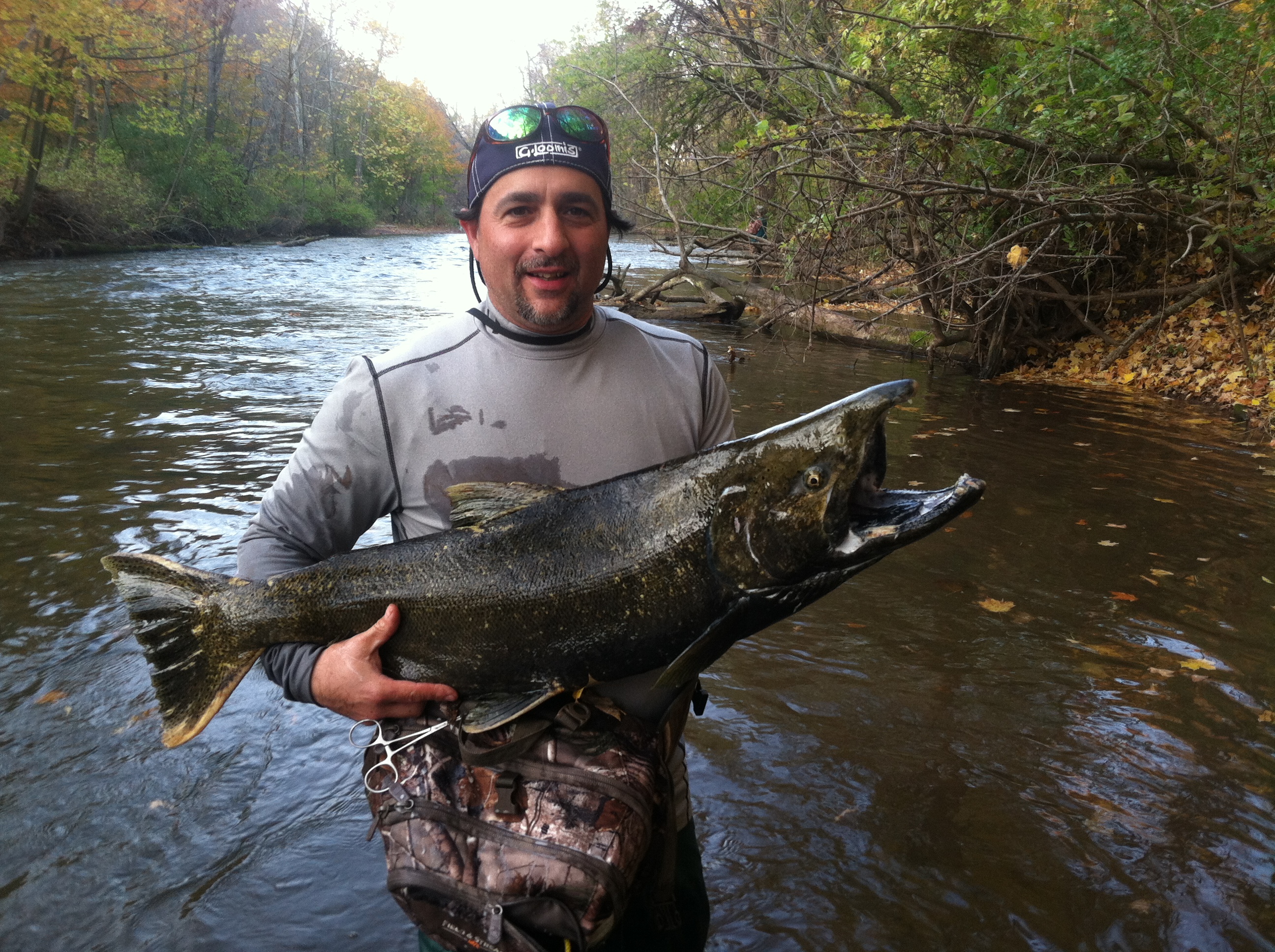 FISHING THE TRIBUTARIES IN UPSTATE NEW YORK.
PROTECT OUR NATURAL RESOURCES
GARY LINDNER
DIRECTOR PLANET SANCTUARY
ONE WORLD BLUE
Typically when most people think of New York, the first thought they have is of the City. Rarely if ever do people stop to consider what else lies outside the deep walls of the office towers. In my opinion the opportunity to enjoy the fantastic tributaries like Oak Orchard in up state New York is priceless. These waterways represent how important it is to protect the water quality in the Great lakes and the streams that feed into them. Here are some pictures a fishing trip my friend Tony and I enjoyed last fall. These salmon and trout rely on these streams and the health of the streams to continue the cycle of life that the king salmon and large species of trout need to continue that cycle.
All the fish in these pictures were caught and released. These fish are stocked by the state of New York and are a very important part of the economy of the small towns that surround these tribs. If the steams or Great lakes are compromised in any way there would be a major economic affect on those economies. If you have never visited the amazing beauty of northern New York plan a trip, you will not be disappointed. Some of these streams often lie within a series of glacial gorges and require rigorous hiking in order to locate the fishing opportunities. These upstream gorges support very tiny, delicate fisheries which do not tolerate large amounts of fishing pressure or any pollutants. While the fish caught in these gorges may only be 8-9", catching trout below a spectacular waterfall and hiking to dramatic vistas with 200 foot drops more than makes up for any lack of size. The experience of wonderful surroundings, hiking and fly fishing provides a combined recreational opportunity unparalleled in the Northeast.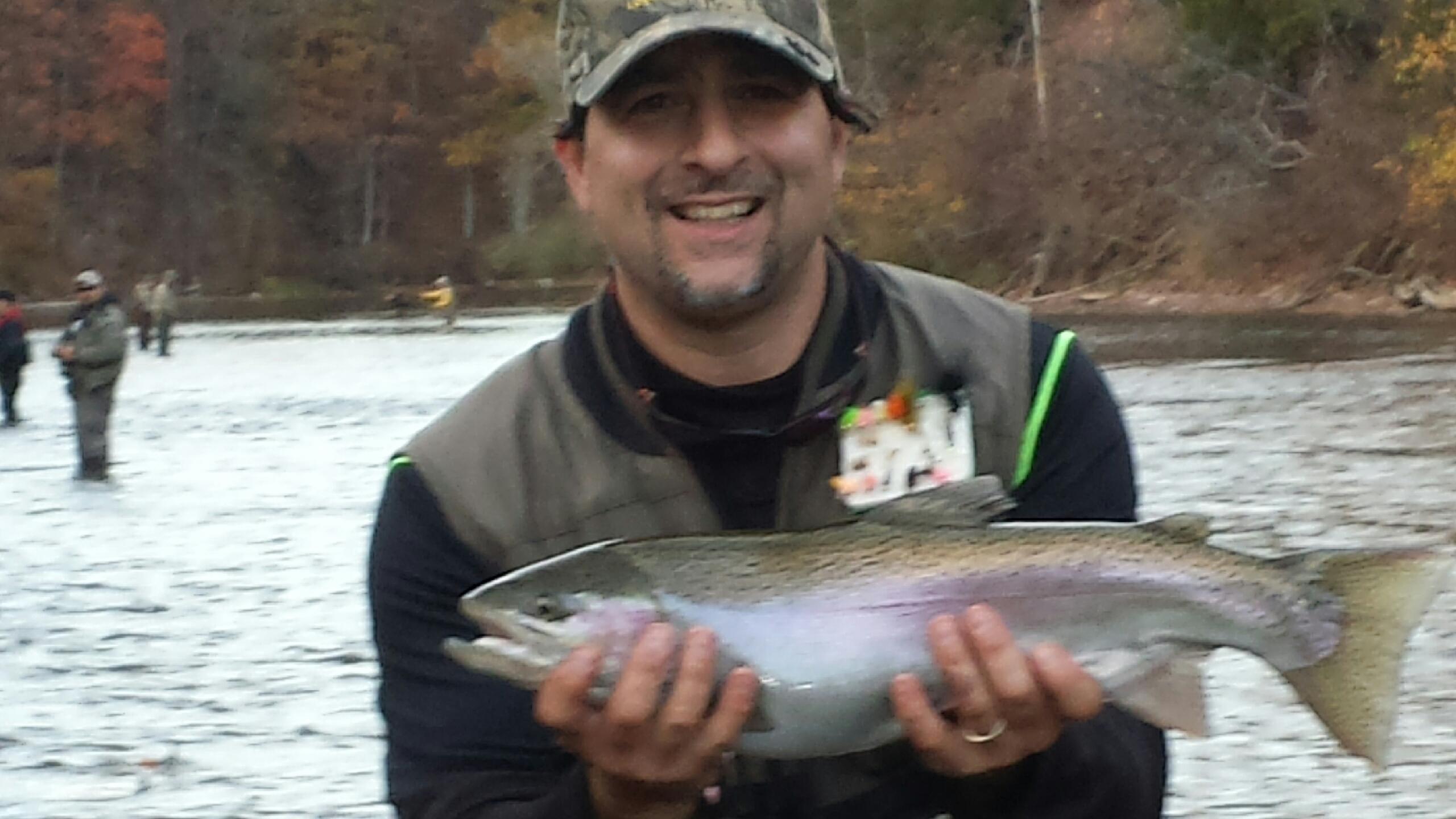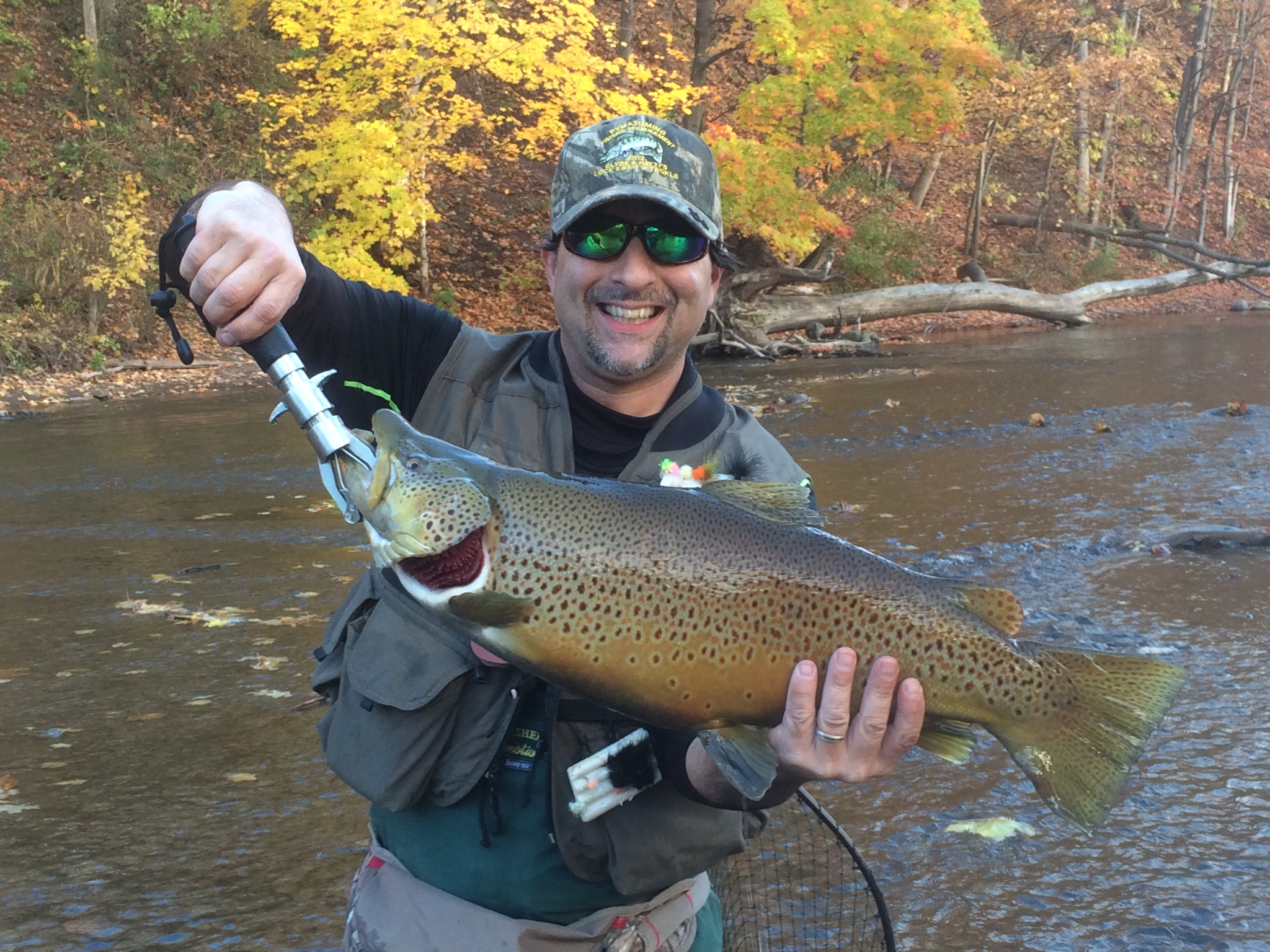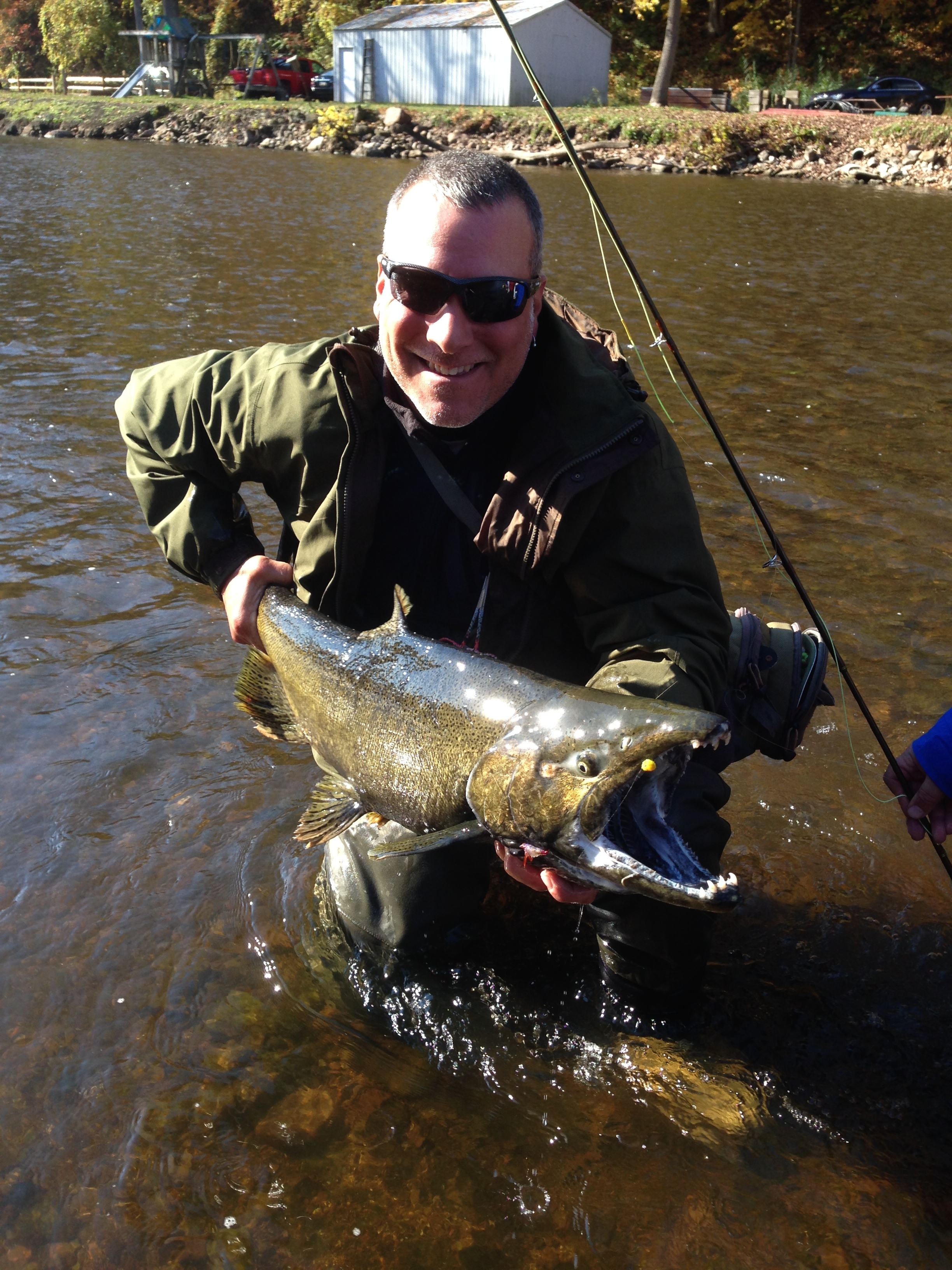 © 2014-2021 One World Blue, LLC ®