A place to see good, share good, and do good.



LIFT 3 Lifted
What's
this? Your lift is: privatepublic.
Change to publicprivate.
This World Spotlight was created on Nov 20, 2018 @ 10:52:39 pm
Browse Light on the World Spotlights
Healing Millvale Yoga Collective
MILLVALE YOGA COLLECTIVE
115 Sedgwick Street
Millvale, Pennsylvania
Call (717) 371-7191
In 2012, Jenny Sines completed a two-month intensive Hatha Yoga program in Los Angeles. Since then, she has managed two Yoga studios, where she has been teaching full time, and now has created the Millvale Yoga Collective. In 2015, Jenny completed an additional 200-hour Vinyasa training. With ten years of consistent yoga practice, she believes in creating a community where everyone is welcome, and everyone can experience the power of yoga!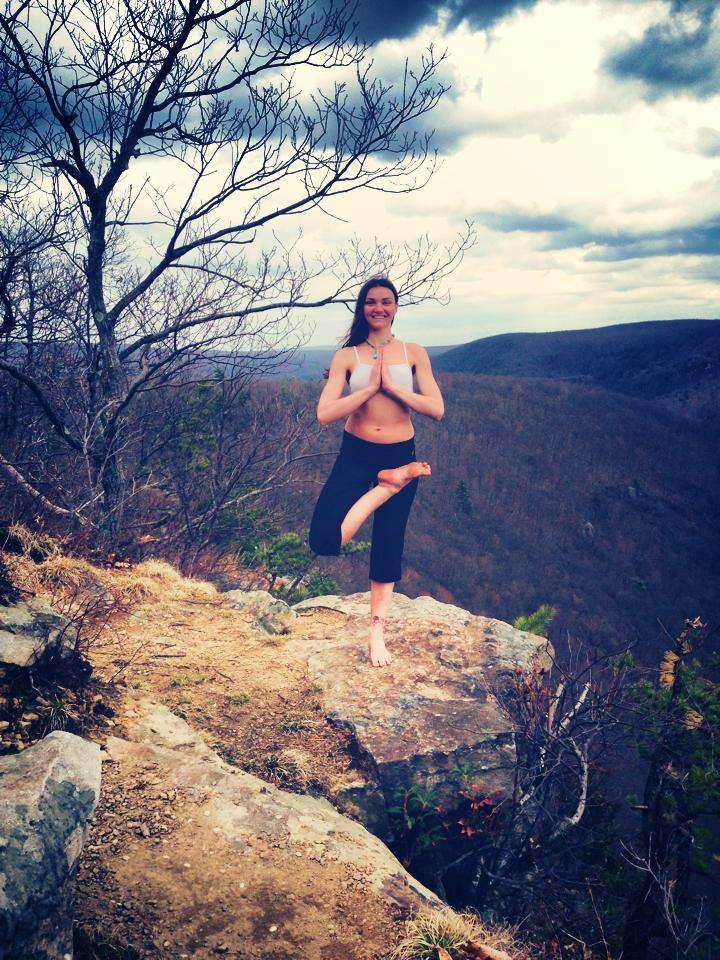 "I never really wanted to be a yoga instructor. It chose me. "
- Jenny Sines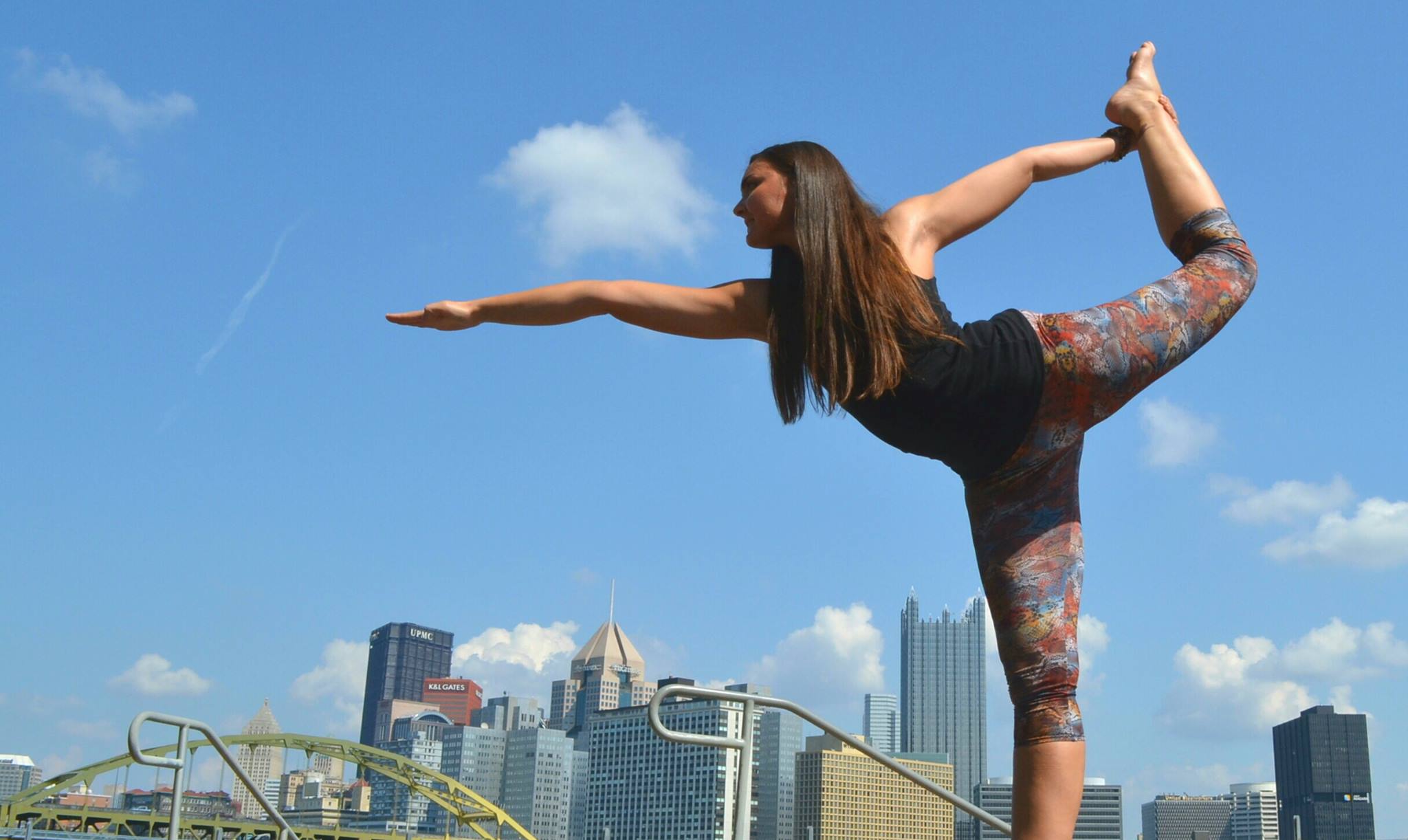 "Yoga helps me to separate my unrealistic and self-abusive thoughts. For whatever reasons I've come to think in that direction, and I recognize that that negative thinking tendency is truly against my value system. Yoga's taught me to respect my body, and that it actually feels pretty good to take care of it. Then, when my mind is free from unwanted thoughts and chaos, and it feels good to live in my body, my spiritual self is simply set free. I'm a better friend, more creative, have more energy, and more faith when I'm not chained down to the pain in the mind and body."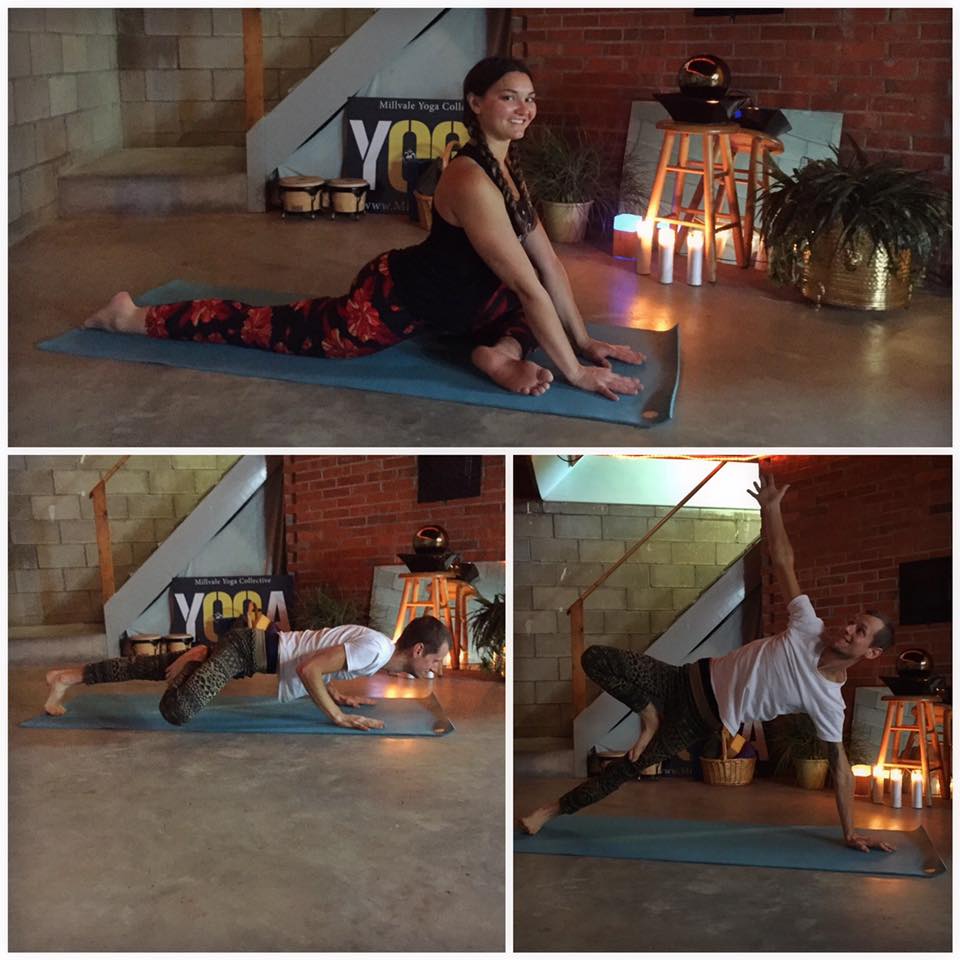 Classes Offered:
Hatha:
a beginner-friendly practice that encourages mindful breathing, body awareness, and stillness in postures. It builds strength, flexibility, and mental clarity.
Restorative:
a slower, less physically demanding approach. Students will engage in all floor postures (with no balancing series). A great class for those looking for physical rehabilitation and for senior citizens!
Yogalates:
a blend of yoga and Pilates; this is our most physically challenging class! Enjoy funky tunes, an increased heart rate, and a stronger body!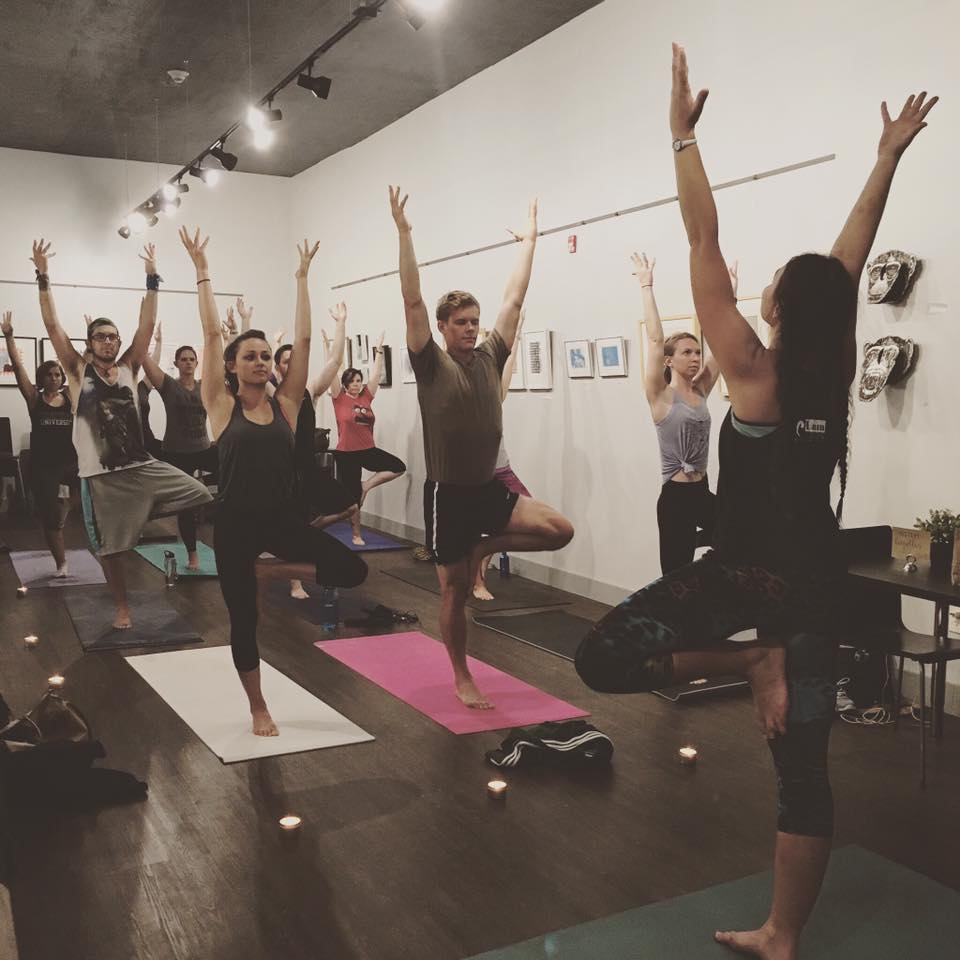 "Occasionally I will do a private group, but primarily I do public group yoga classes that are available to any skill level. Some are more specific than others, but no matter who comes into any of my classes I can teach you to do it at your skill level. My most physically challenging class is Yogalates, a blend of Pilates and yoga. It's for students who really want to increase their heart rate, build strength, and tone. I teach a challenging but accessible Hatha Yoga class twice a week and offer Basic Hatha to students who want to take this class but at a slower pace.
"I offer Restorative Yoga, which has no standing postures and focuses on healing, gentle strengthening, breathing, and relaxing, and I also teach a senior's chair yoga class for those who aren't able to move as they perhaps once could.
"Millvale Yoga Collective loves the Pittsburgh music scene! We have sponsored the Millvale Music Festival both years it has been held, and intend to be involved for years to come. We hold live demonstrations in front the stages to share our sponsorship, and to just get people curious about yoga."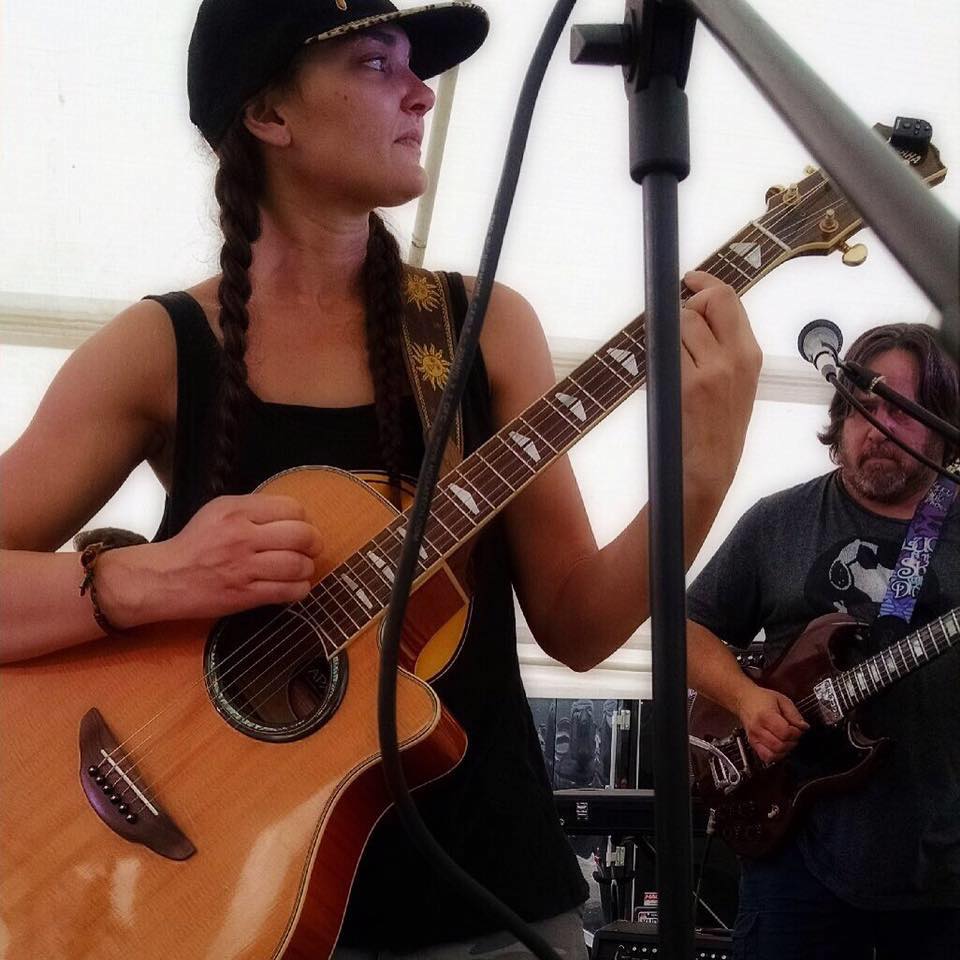 "*I can say with one hundred percent honesty; I didn't experience any of the intense competitiveness as I had in other places. I came to Pittsburgh and was welcomed to the scene with open arms. It's where I've met nearly all of my friends, and if it weren't for all the heart I was met with, I surely wouldn't be playing with a band or doing anything publicly. I was remembered when I'd come back to a show. I was encouraged to get out there and try it. I was appreciated for just having a good time! THIS is what I want to see EVERYWHERE! ESPECIALLY IN OUR YOGA COMMUNITY, I can't emphasize that enough!"
"Lighten up, love yourself, love each other, and know it is very possible to have fun taking care of yourself. And, having fun and exploring your creativity IS taking care of yourself!"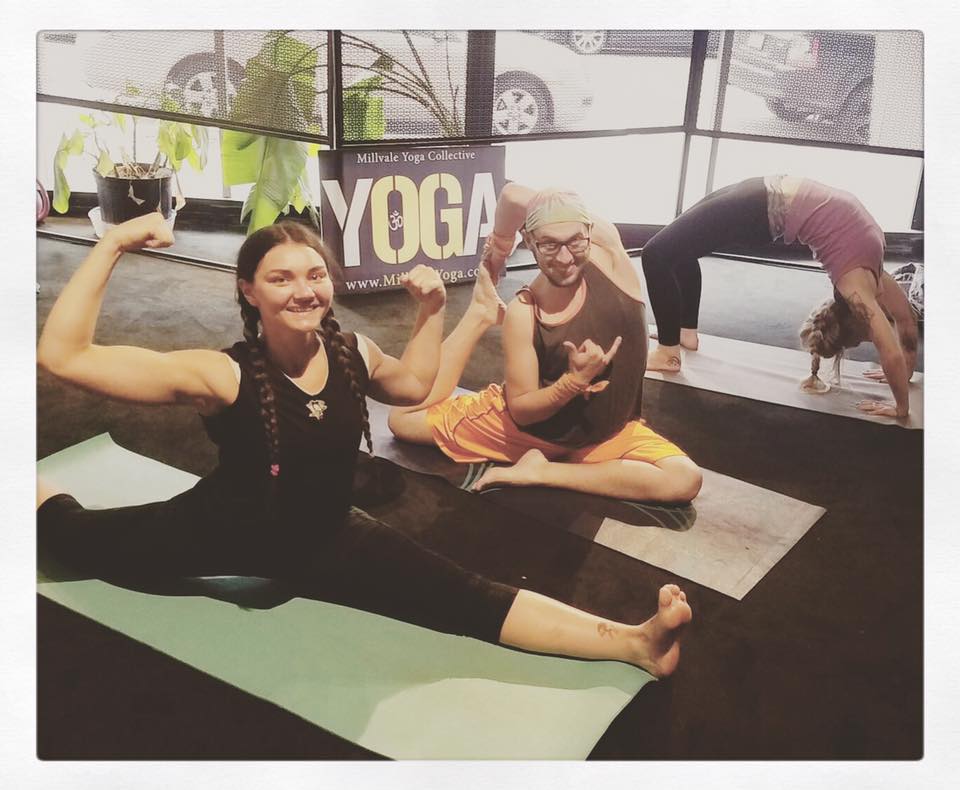 " I love to collaborate with other businesses and communities throughout the city. On the first Wednesday of every month, I teach with the Candle Lab in Lawrenceville, where students can create a candle then take my class. In the summer I teach with Tres Rios and the Food Truck Park - students enjoy a morning of yoga then an afternoon of food and kayaking. As often as I can I like to bring yoga where you might not think to find it - that's truly the essence of the Millvale Yoga Collective!"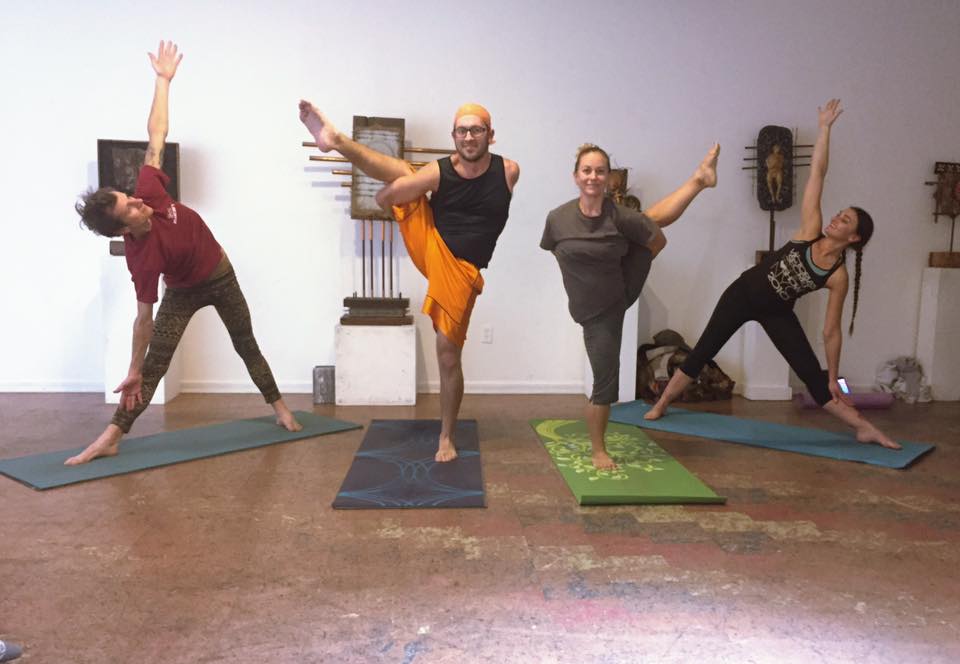 MILLVALE YOGA COLLECTIVE
115 Sedgwick Street
Millvale, Pennsylvania
Call (717) 371-7191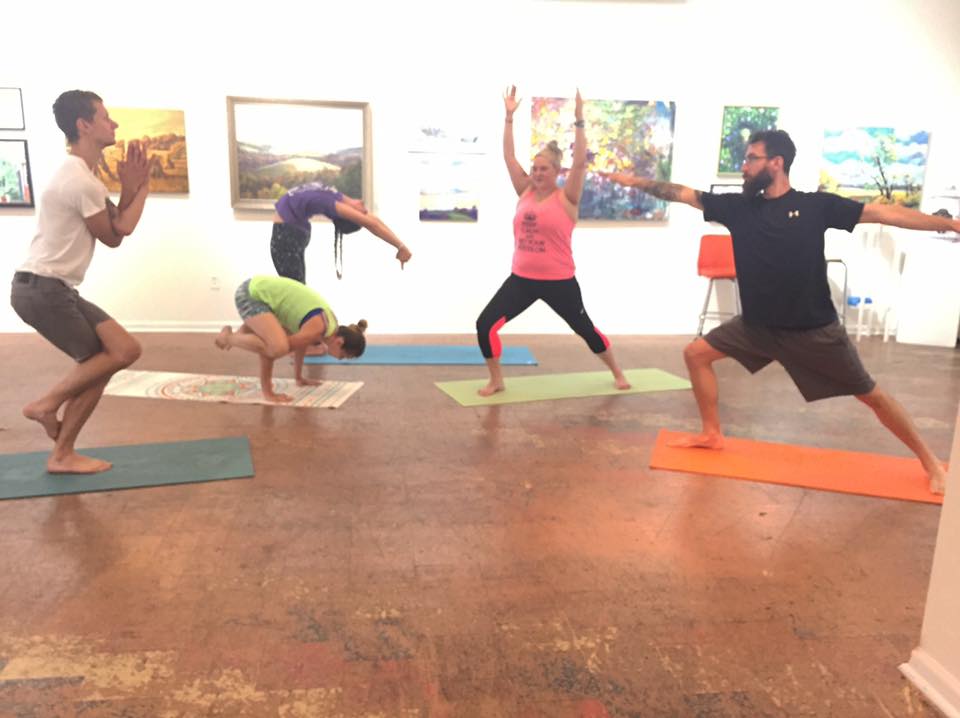 © 2014-2021 One World Blue, LLC ®