A place to see good, share good, and do good.



LIFT 1 Lifted
What's
this? Your lift is: privatepublic.
Change to publicprivate.
This World Spotlight was created on Nov 14, 2018 @ 05:50:24 pm

Project by
5th Ave Store

Visit profile page for more!
Browse Light on the World Spotlights
Arts Assorted Decorative Candy Dishes

Toll Free - (888) 617 - 4077
5th Ave Store is a family-owned and run business that has 40 years' experience selling a carefully curated collection of fine gifts. We are based on a foundation of knowledgeable expertise, exquisite taste, and service, and that mission has been maintained over time. Our loyal consumer base is testimony to the excellence in quality, design, and customer service.
NEW ITEM:
Italian Candy Dish Murano Glass Square Scalloped, Prism Colors
by
Debora Carlucci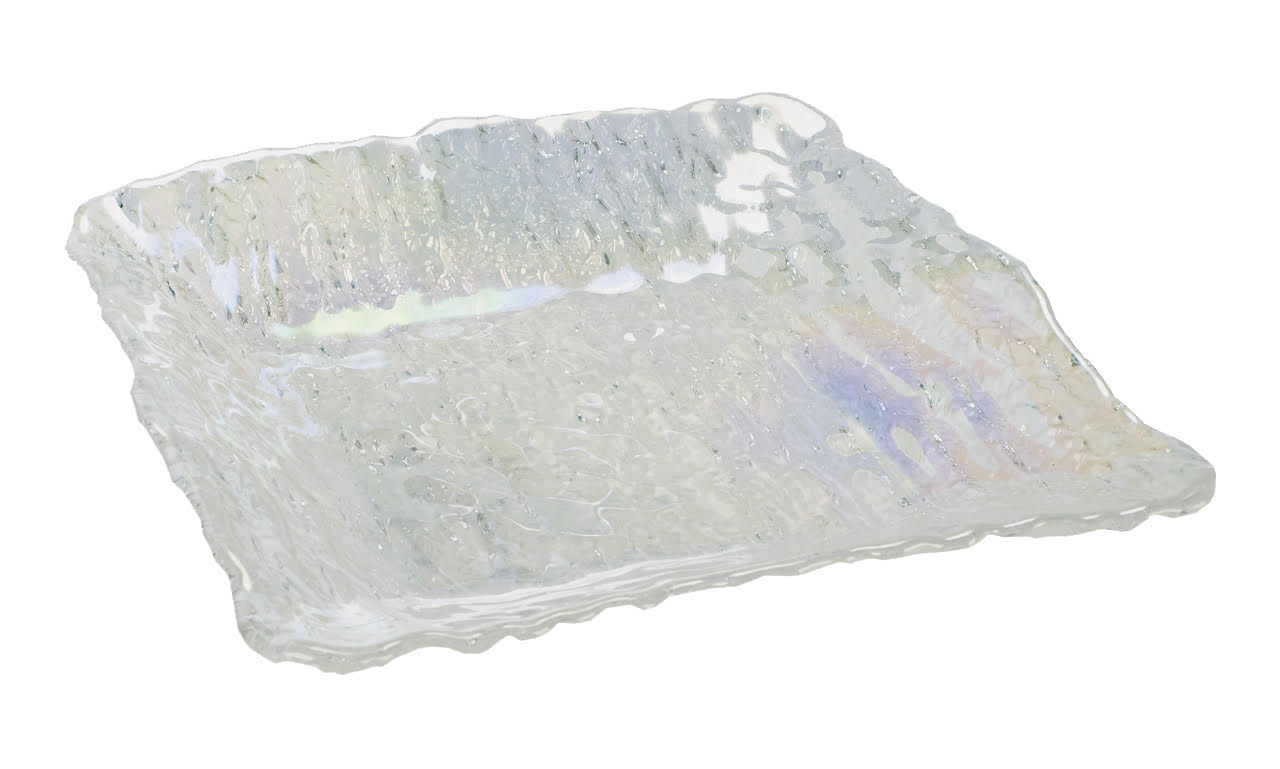 Also in decorative candy dishes:
Italian Porcelain Decorative Candy Dish, Scalloped, White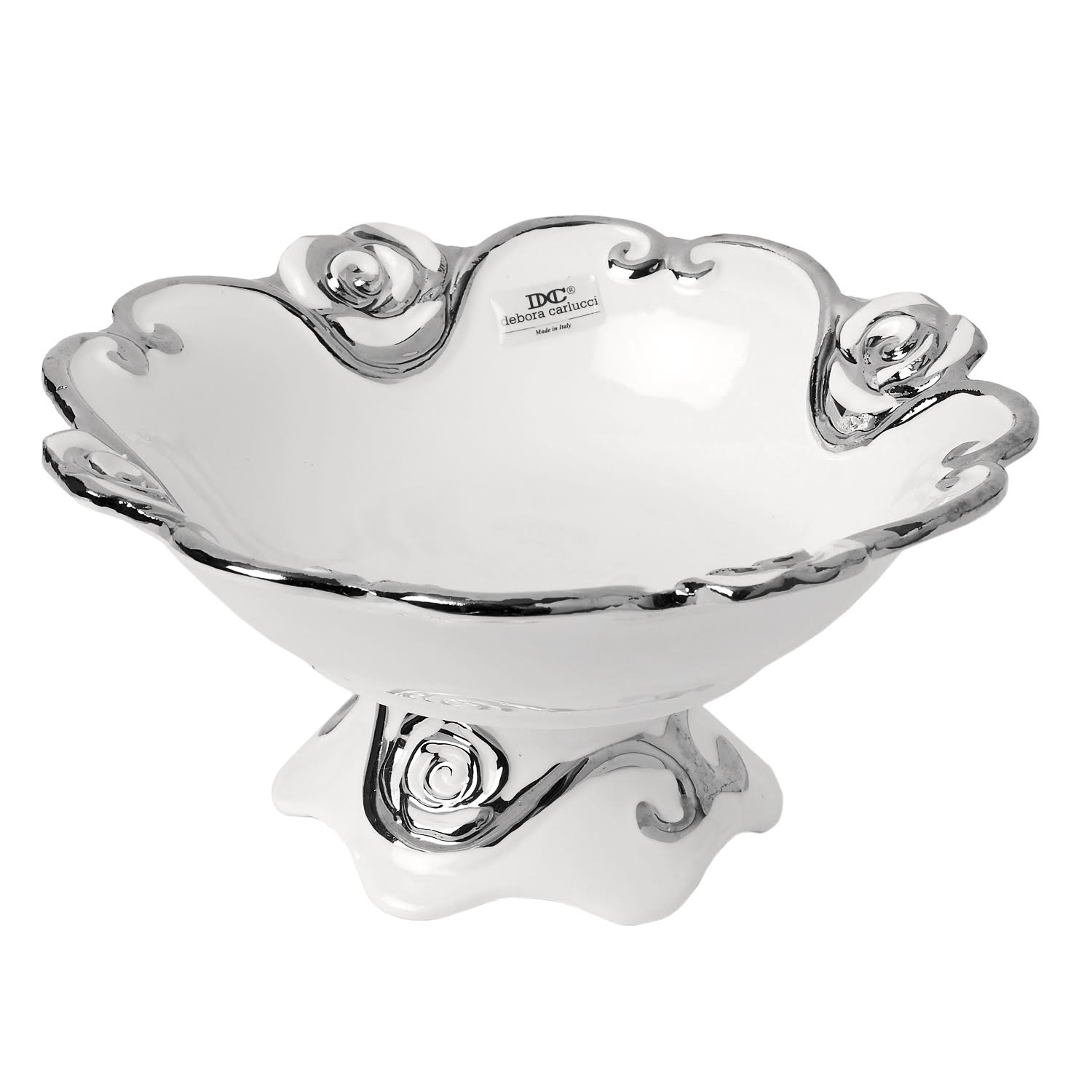 A timeless piece of gift ware and serve ware, the 5th Avenue Collection Italian Porcelain Candy Dish features an elegant pattern and texture. The Italian-made fine Porcelain is adorned with Silver Rose Trim, design that results in a classic, sophisticated look creates a naturally striking accent that will glam up your table, mantel and beyond, would make a great gift or wedding favor
Additionally:
Italian Porcelain Candy Dish, Candy Bowl Scalloped Basket with Handle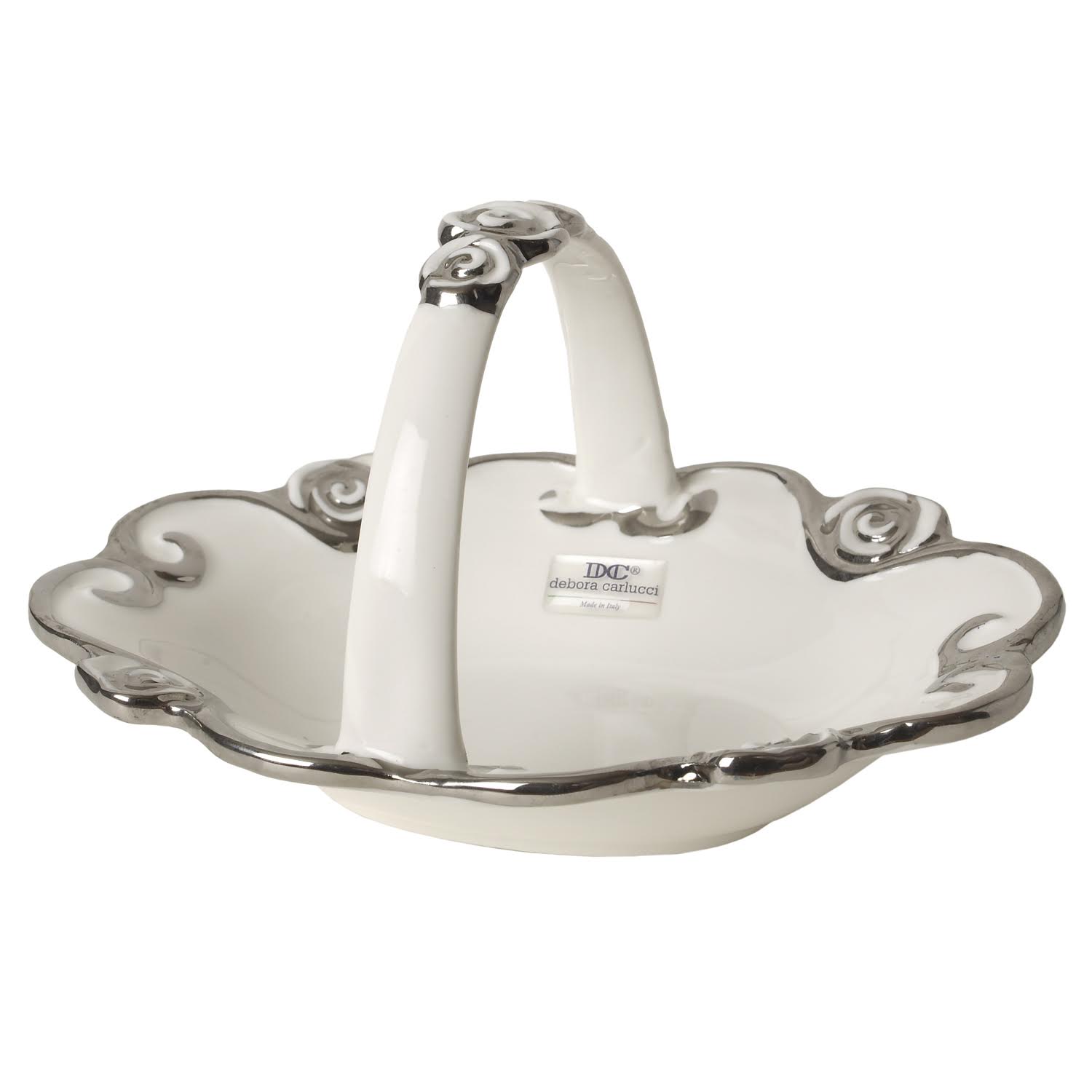 Finely Detailed Italian Craftsmanship
Enhance the beauty of your home decor, Bathroom, Vanity, Bedroom or Mantel Beautifully
Comes with a Certificate of authenticity and Origin
Product Dimensions Approx. 5 x 5 x 4 Inches
Italian Crystal Candy Dish Scalloped Decorative with Swarovski Butterfly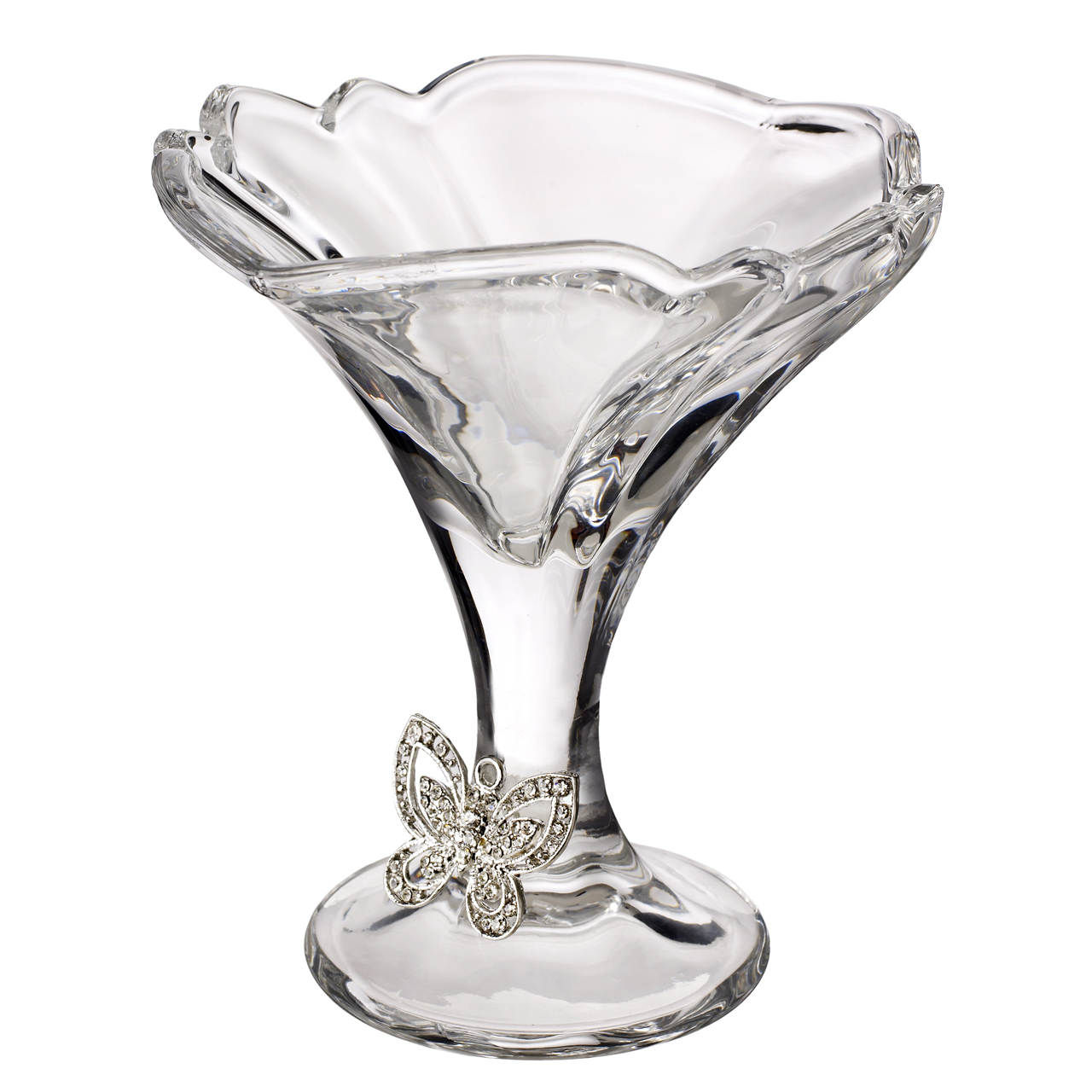 Handcrafted Italian 24% crystal scalloped Ice cream, candy dish with Swarovski Butterfly Pendant is perfect for your desk at work or your table at home. Fill it with your favorite treat and snack as you please. Beautiful to look at 5 "Tall. Made of High Quality Cut Glass, Makes a Great Candy or Snack Dish. The Perfect Wedding party gift idea or Housewarming Gift or party favor idea.
Italian Crystal Footed Candy Dish, Candy Bowl with Swarovski Flower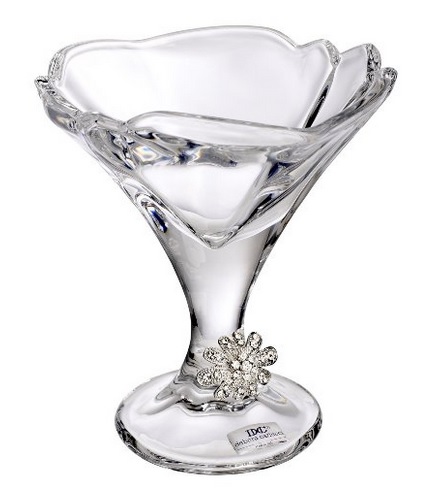 Finely detailed Italian craftsmanship sparkling 24% Crystal
Made with Swarovski® elements
Comes with a certificate of authenticity and origin
Dishwasher safe, hand wash for longer life
Measures 5 x 5 x 6 inches, Holds 8 Ounces

5thavestore.com has enjoyed a reputation for integrity and superiority in the world of Italian Wedding, party favors and gifts for all occasions for many years. We carry the finest brands including the classic Debora Carlucci, Sima Argento, as well as a huge selection of the ever popular Cucina Italiana Kitchen ware line. We strive to make your purchase of that unique and exclusive party favor or gift as simple and as hassle free as possible.
Call us Toll Free 1-888 617-4077
© 2014-2021 One World Blue, LLC ®