A place to see good, share good, and do good.
This World Spotlight was created on Jun 26, 2018 @ 08:37:28 am

Project by
Gedaliah Aronson

Visit profile page for more!
Note: The author has marked this as inactive.
Browse Light on the World Spotlights
Arts 5th Ave Store, Crystal, Porcelain,Ceramic, Murano Glass Teal, and White Bone China Candy Dishes

5thavestore.com has enjoyed a reputation for integrity and superiority in the world of Italian Wedding, party favors and gifts for all occasions for many years. We carry the finest brands including the classic Debora Carlucci, Sima Argento, as well as a huge selection of the ever popular Cucina Italiana Kitchen ware line. We strive to make your purchase of that unique and exclusive party favor or gift as simple and as hassle free as possible.
Product Spotlight:
ASSORTED CANDY DISHES / JEWELRY BOXES
Italian Crystal Decorative Covered Candy Dish and Colored Amber Stonesh and Swarovski Accents Flower:
By Debora Carlucci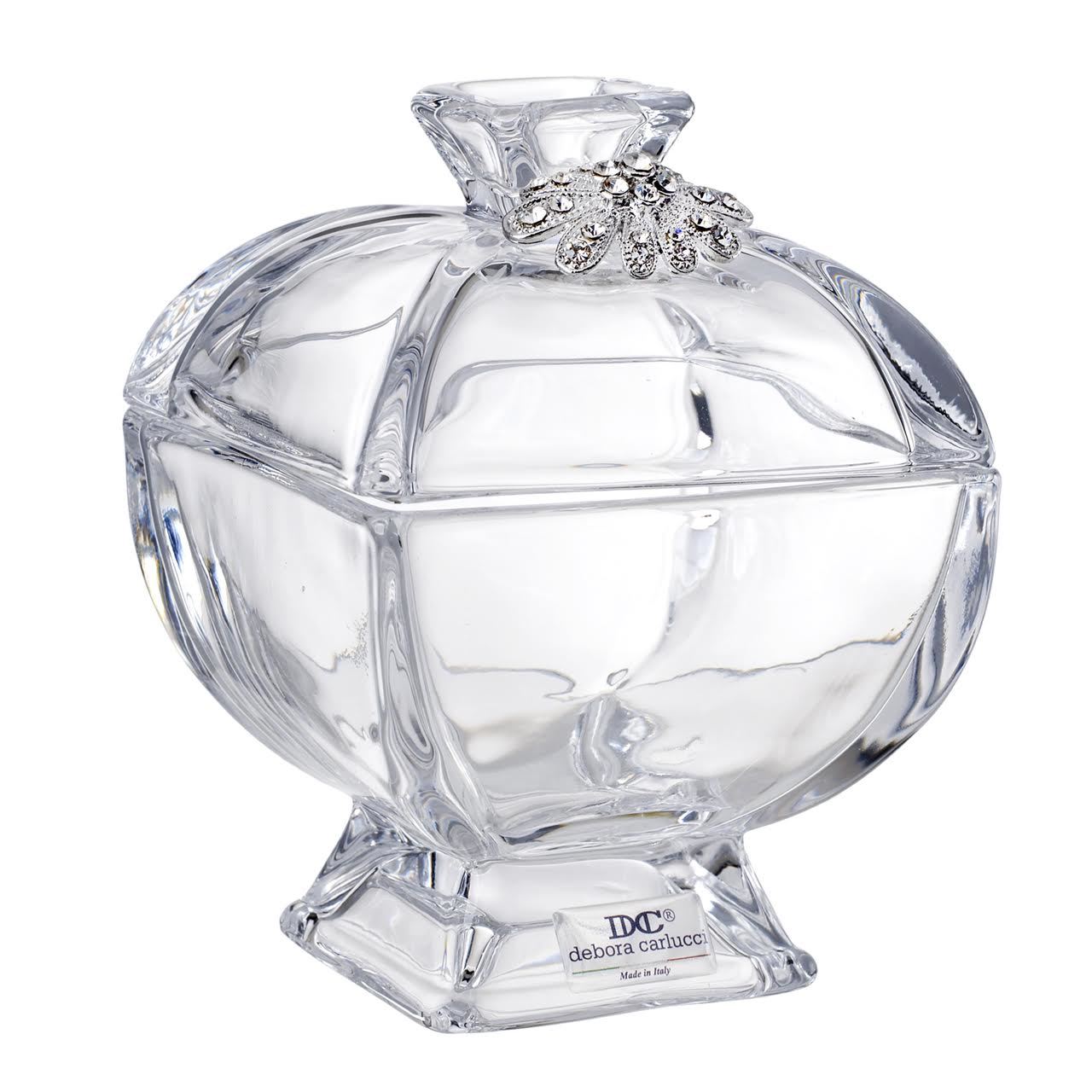 Finely detailed Italian craftsmanship 24% Crystal
Crafted and finished with a decorative swarovski accent
Comes with a certificate of authenticity and origin
Great gift for a person with a lot of jewelry
Product Dimensions:3.5 x 3.5 x 5 inches!
Italian Crystal Decorative Covered Candy Dish and Colored Amber Stones:
By Debora Carlucci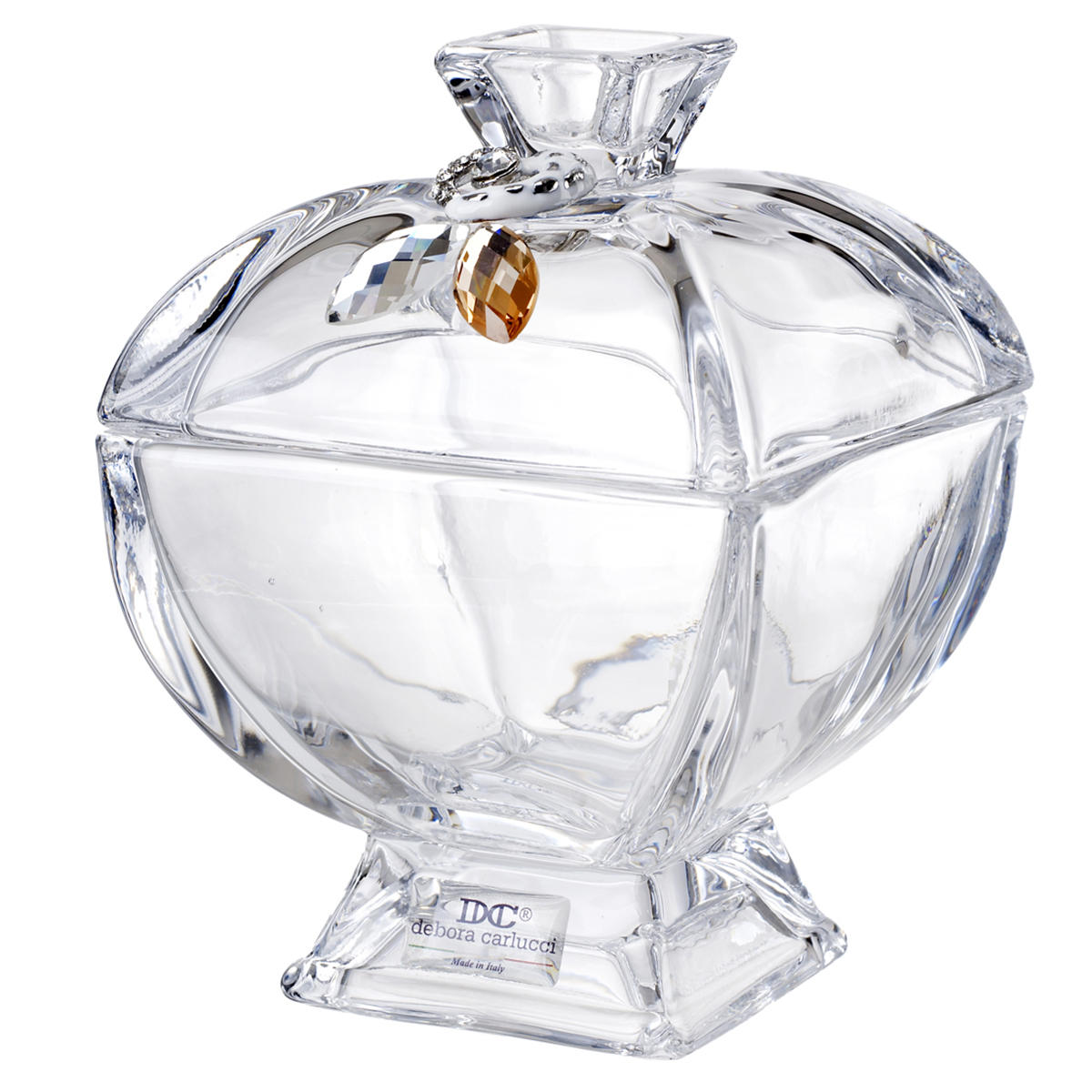 Italian designed and manufactured this beautiful Jewelry box Keeps track of all those pesky things that seem to get lost so often and never lose them again with this trinket box. The box is especially great for small costume or fancy jewelry.
Italian Crystal Decorative Scalloped Candy Dish with Swarovski Flower: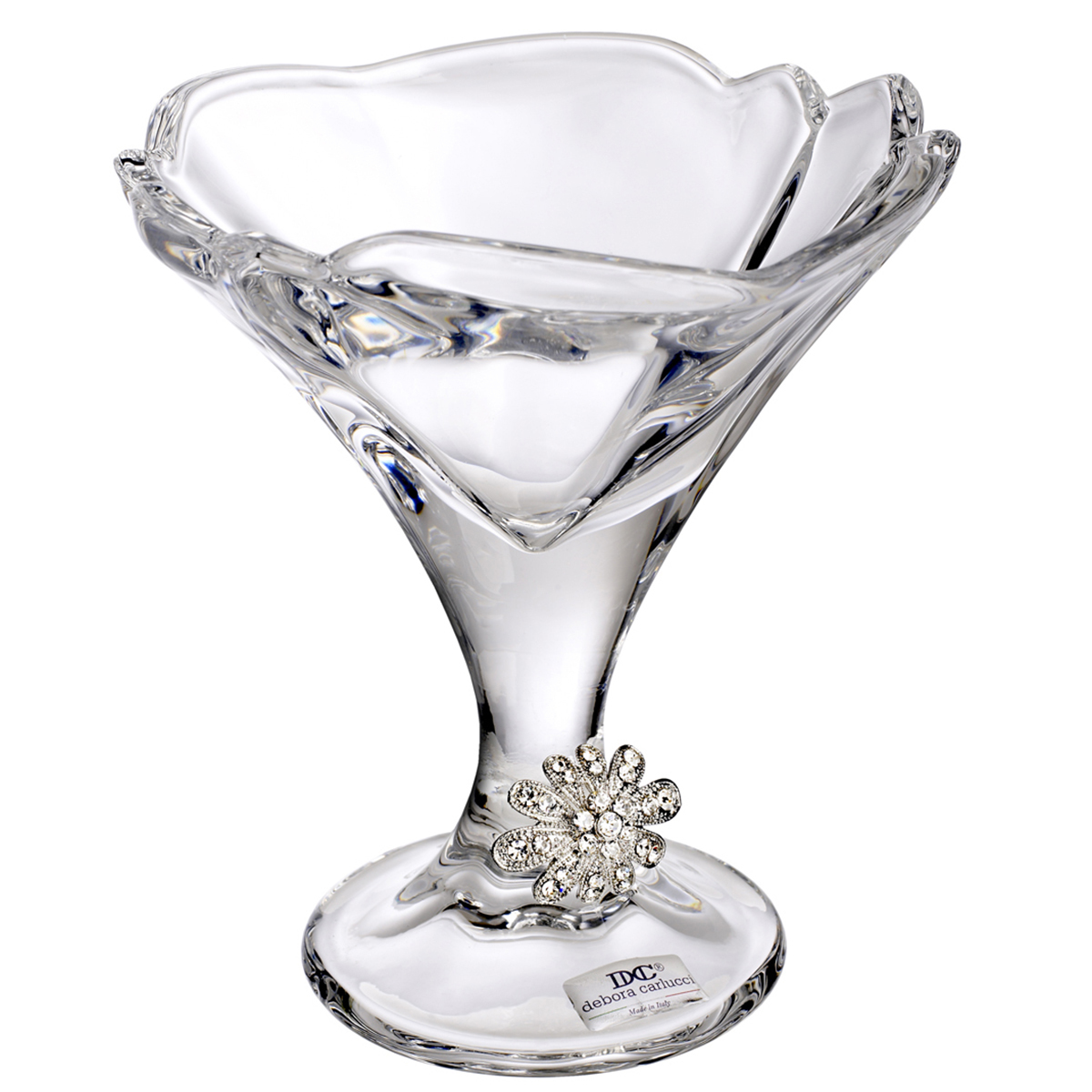 Handcrafted Italian 24% crystal scalloped candy dish with Swarovski brooch flower is perfect for your desk at work or your table at home Fill it with your favorite treat and snack as you please Beautiful to look at 5 "Tall.
White Bone China Candy Dish with Swarovski Crystal:
Put out your candy in style with this elegant candy dish from the Debra Carlucci collection. The rectangular dish is studded by diamond shaped gems set diagonally across from each other, and is great for any occasion, including as a wedding party gift, Wedding Anniversary Gift, or even Bridal Shower. Perfect ornament for a home decor. The shallow bowl is the perfect depth for small candies, and will elevate any buffet with class and grace.
Italian Decorative Murano Glass Candy Dish Teal, with Swarovski Crystal Accents:
By Debora Carlucci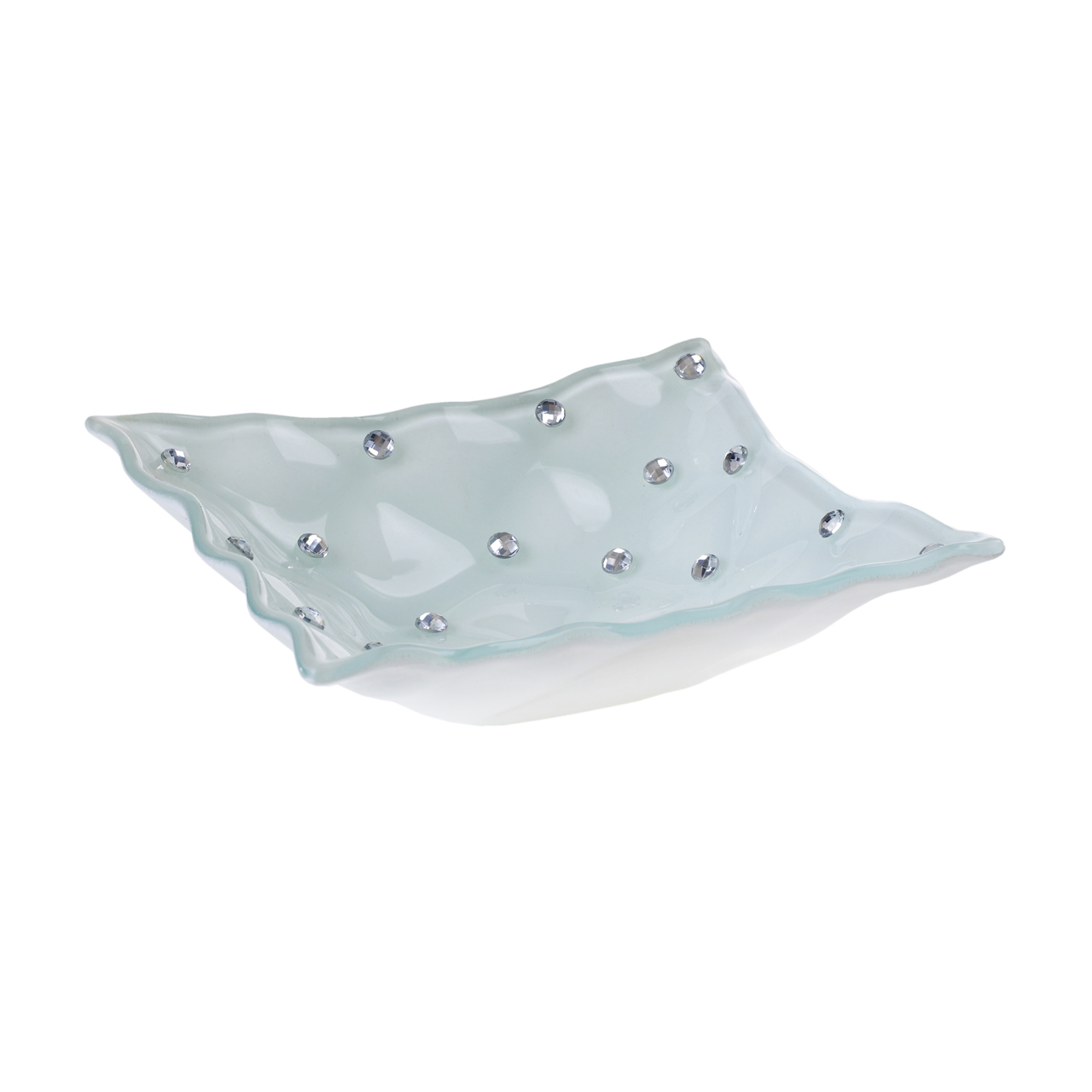 Decorated with alluring Swarovski crystals
Uplift your most elegant dining experience by displaying salads, fruits, or just about any delicacy
Makes a great gift for wedding, holidays, and other occasions, beautifully gift wrapped+
Comes in a favor box with certificate of origin included
Care instructions: Dishwasher safe
Dimensions:8.5 x 8.5 x 2" inches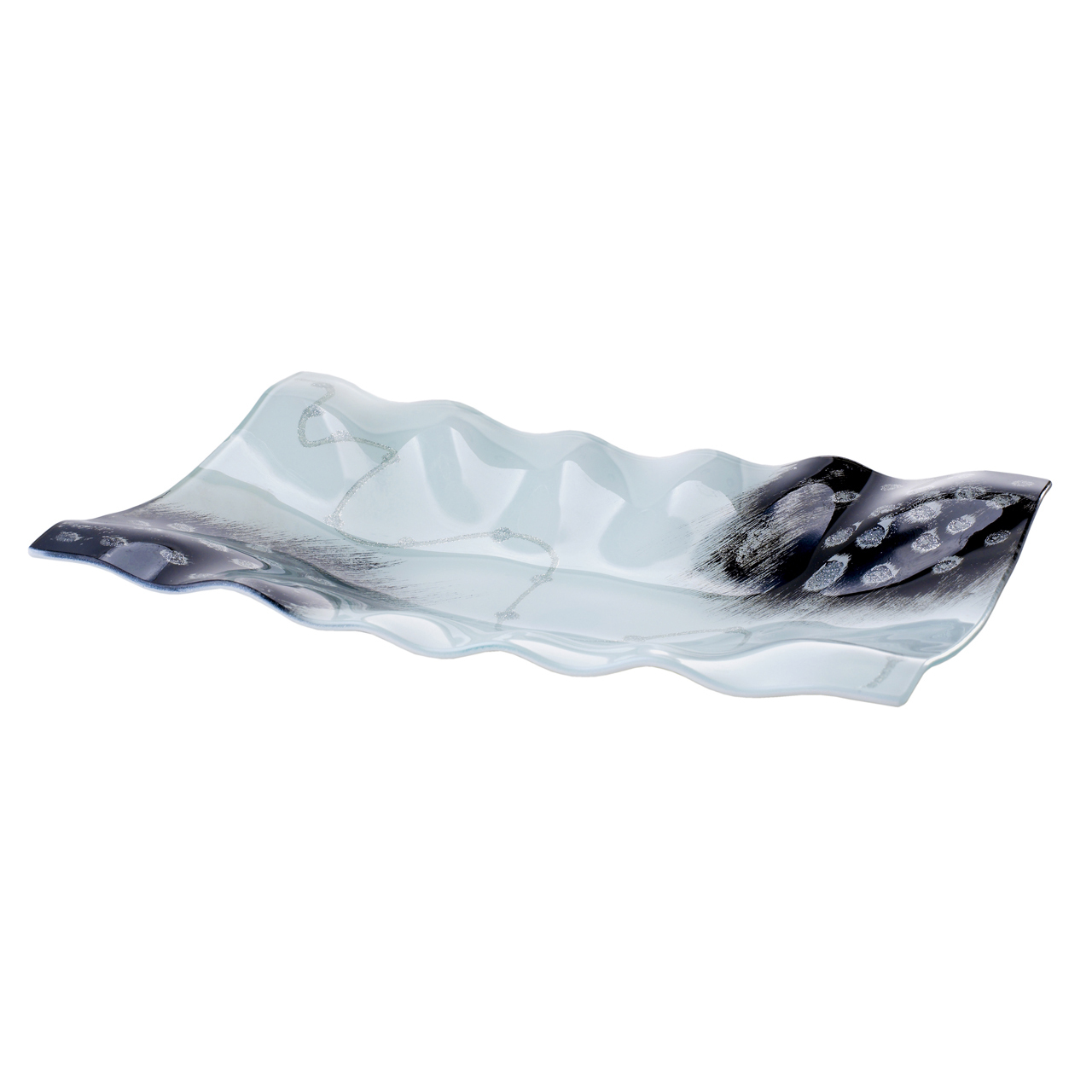 This Italian collection exemplifies decorative glass tabletop, reflecting Swarovski's strength in continuous innovation. Its contemporary and versatile products incorporate rich colors and intriguing accents. Present as a wedding party gift, or bridal shower gift idea. Rely on these alluring crystals for a lavish upgrade.
Italian Gold Covered Candy Dish Ceramic Decorative with Swarovski Accents:
By Debora Carlucci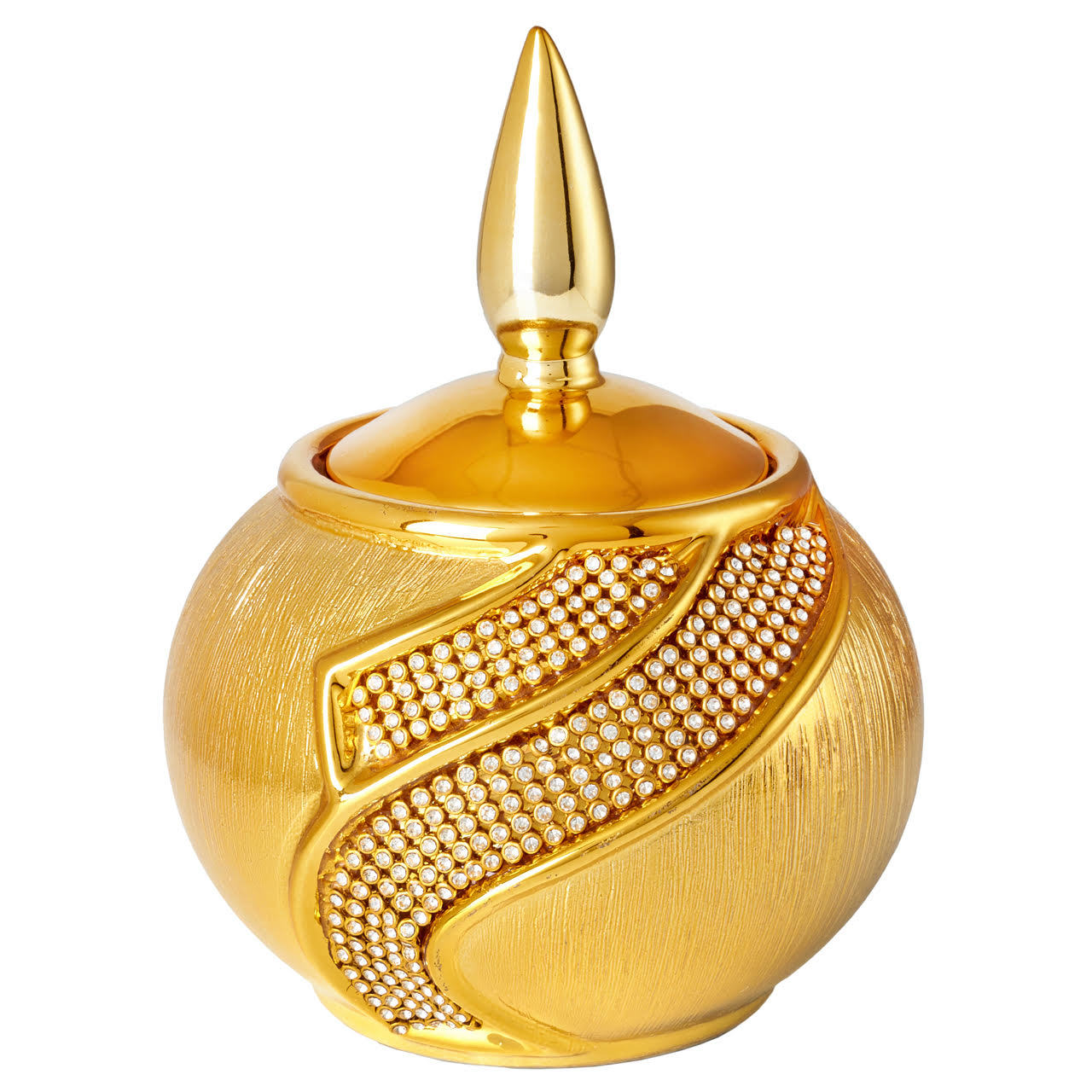 5th Avenue Collection Gold ceramic candy dish,bowl add sparkle and light to your event with fashionable gold party favors. Your guests will gleam with delight. These Handcrafted Italian gold ceramic and Swarovski® Crystal accents Candy Dish designed boxes add a sleek elegance and are available in a variety of styles.
Italian Porcelain Candy Dish,with Lid Pierced Embossed Daisy Ivory: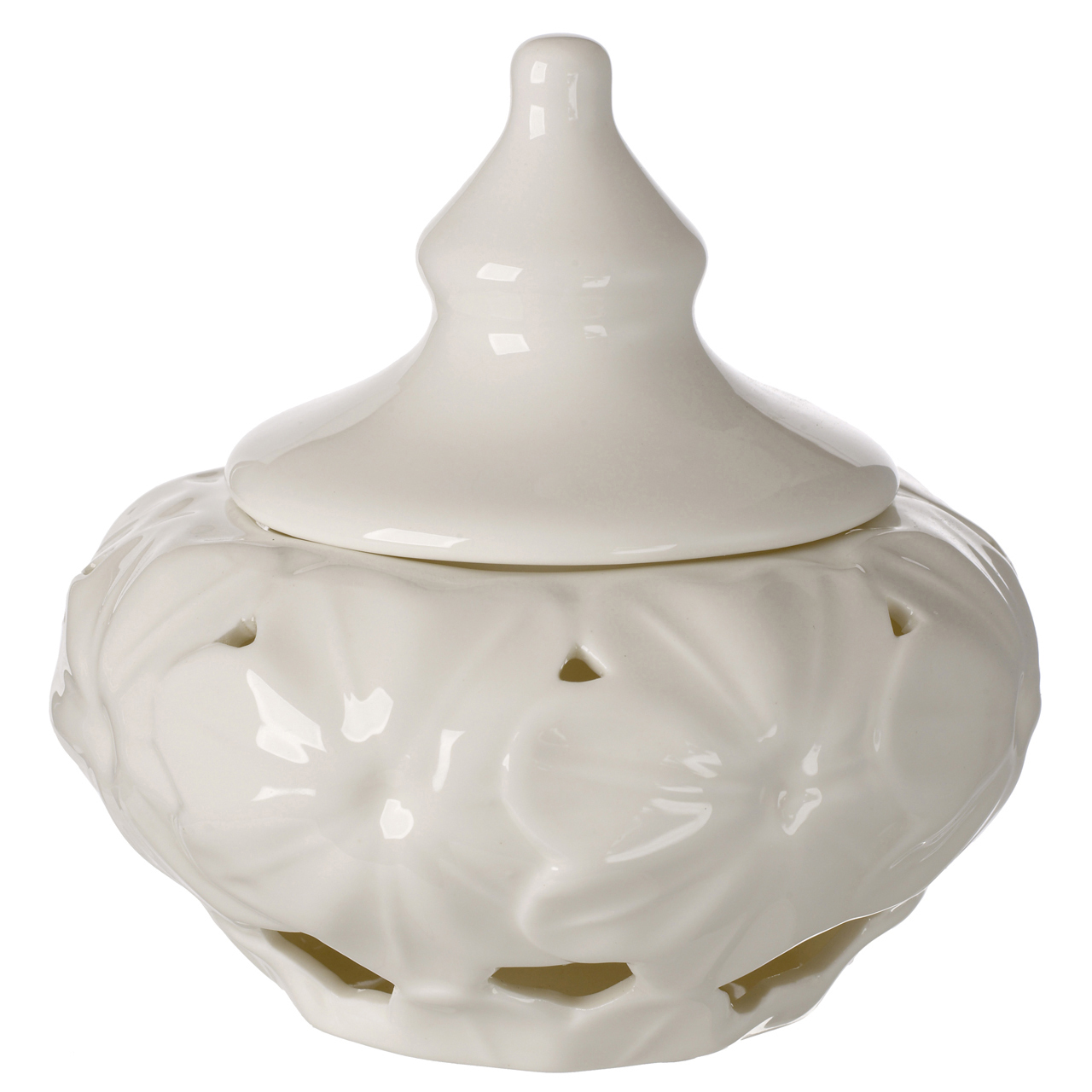 Lenox Look Bone China with cover Daisy Décor Ivory with this covered Bone china candy dish. Fill This enchanting Box With Just About Anything And IT Will Look Charming! Give Yourself OR Someone Special IN Your Life This Beautiful And Functional Candy Box. Makes a perfect wedding shower or bridal shower gift idea.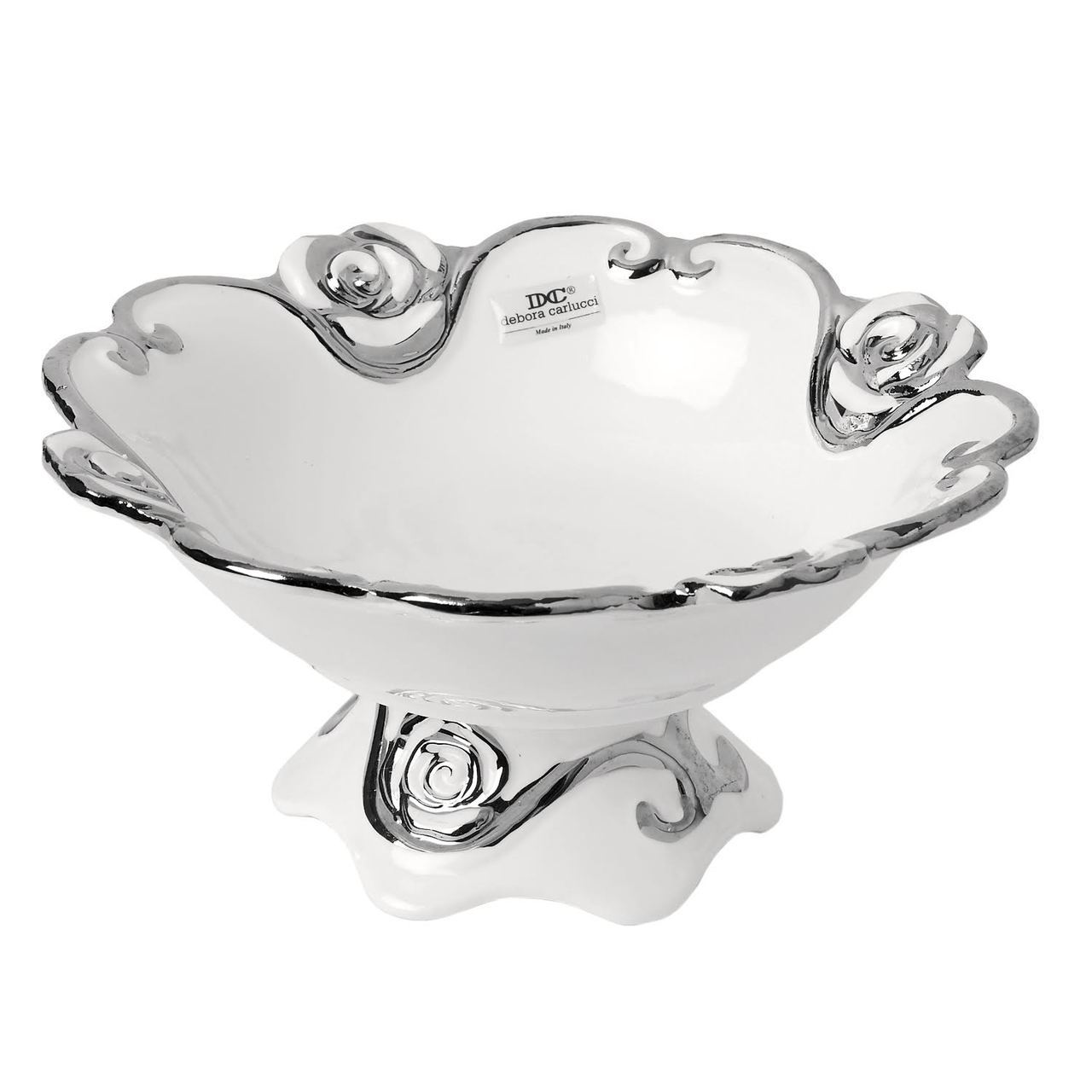 A timeless piece of gift ware and serve ware, the 5th Avenue Collection Italian Porcelain Candy Dish features an elegant pattern and texture. The Italian-made fine Porcelain is adorned with Silver Rose Trim, design that results in a classic, sophisticated look creates a naturally striking accent that will glam up your table, mantel and beyond, Would make a perfect gift or wedding favor.
Our items are exclusive, unique and durable, that can be passed on generation to generation. We stock many different Italian direct and exclusive imported brands of Party Favors and Gifts. We supply that perfect favor or gift for life cycle events such as Weddings, Birthdays, Baby Showers, Baby Shower Centerpieces, Children's Party Favors, Bridal Showers, or Anniversary Favors. We also carry the perfect souvenir Icon for a First Communion, Christening, Baptism, and other religious events.
CONTACT US:
Toll Free - (888) 617 - 4077