Cameroon artist and activist bringing his art and his message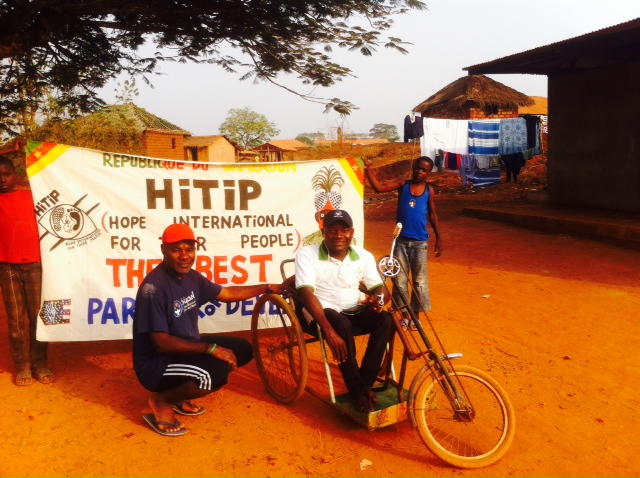 By Mary Thomas / Pittsburgh Post-Gazette
When members of the Undercroft Gallery art committee heard the story of artist, human rights activist and political cartoonist Issa Nyaphaga — from incarceration and torture to exile in Europe and the U.S. — they knew they had to invite him to Pittsburgh to speak.
Mr. Nyaphaga will gave a free public talk a year ago about his global experiences and continuing outreach to the village he grew up in, Nditam, to the gallery within the First Unitarian Church, 605 Morewood Ave., Shadyside. April 2015.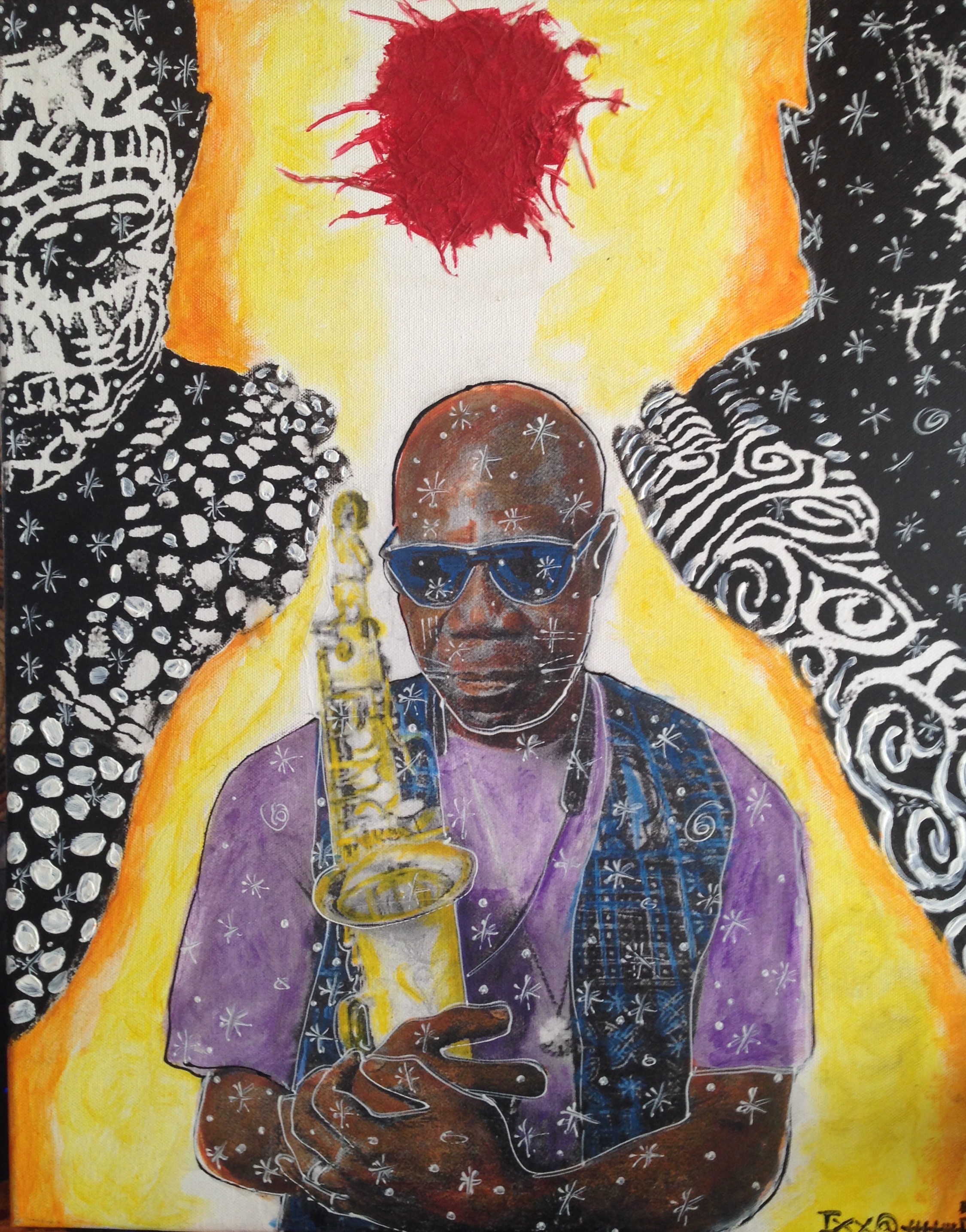 Undercroft Gallery is exhibiting his art along with images of Nditam taken by photographer and resident Oumarou Mebouack. Mr. Nyaphaga narrated the film "Radio Taboo" the following Saturday with a workshop on social transformation and cultural diversity and all events were free although donations was accepted.
Mr. Nyaphaga's life would be interesting even without the persecution that resulted from his criticism of what he considers a corrupt power structure led by longtime Cameroon President Paul Biya.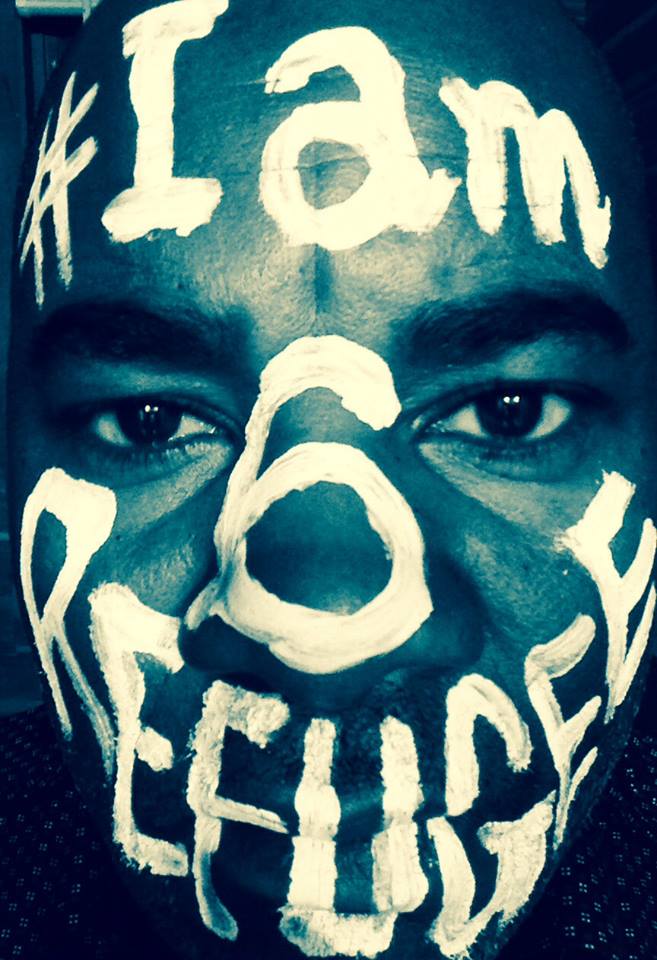 He was born in 1967 in Douala, central Cameroon, and grew up in the Tikar tribe village, near the equatorial forest. His family was Muslim and in the evenings he studied the Koran but also participated in animist ceremonies. He attended a French school where he studied the Bible, but was also aware of the practices of shaman pygmy women who live in peaceful proximity with the Tikar. Now he identifies most closely with Buddhism, he told a Swedish reporter in 2012.
As a child, he learned from his mother how to paint murals using soils of varying color, and from his father, an accomplished calligraphist, how to burn corn to create a writing tool. When young Issa began to draw cartoons, his father warned him against doing it and punished him when he continued.
That didn't dissuade Mr. Nyaphaga, who became a political cartoonist, illustrator and reporter for the weekly satirical newspaper, Le Messager Popoli, in Douala from 1990 to 1996. He was arrested several times in 1994-95 for anti-government commentary, at times enduring physical abuse when the police tried to force him to identify other critics who used pseudonyms. In 1996, having received a covert warning that he was in danger, he flew to Paris, bribing police to be allowed to leave the country.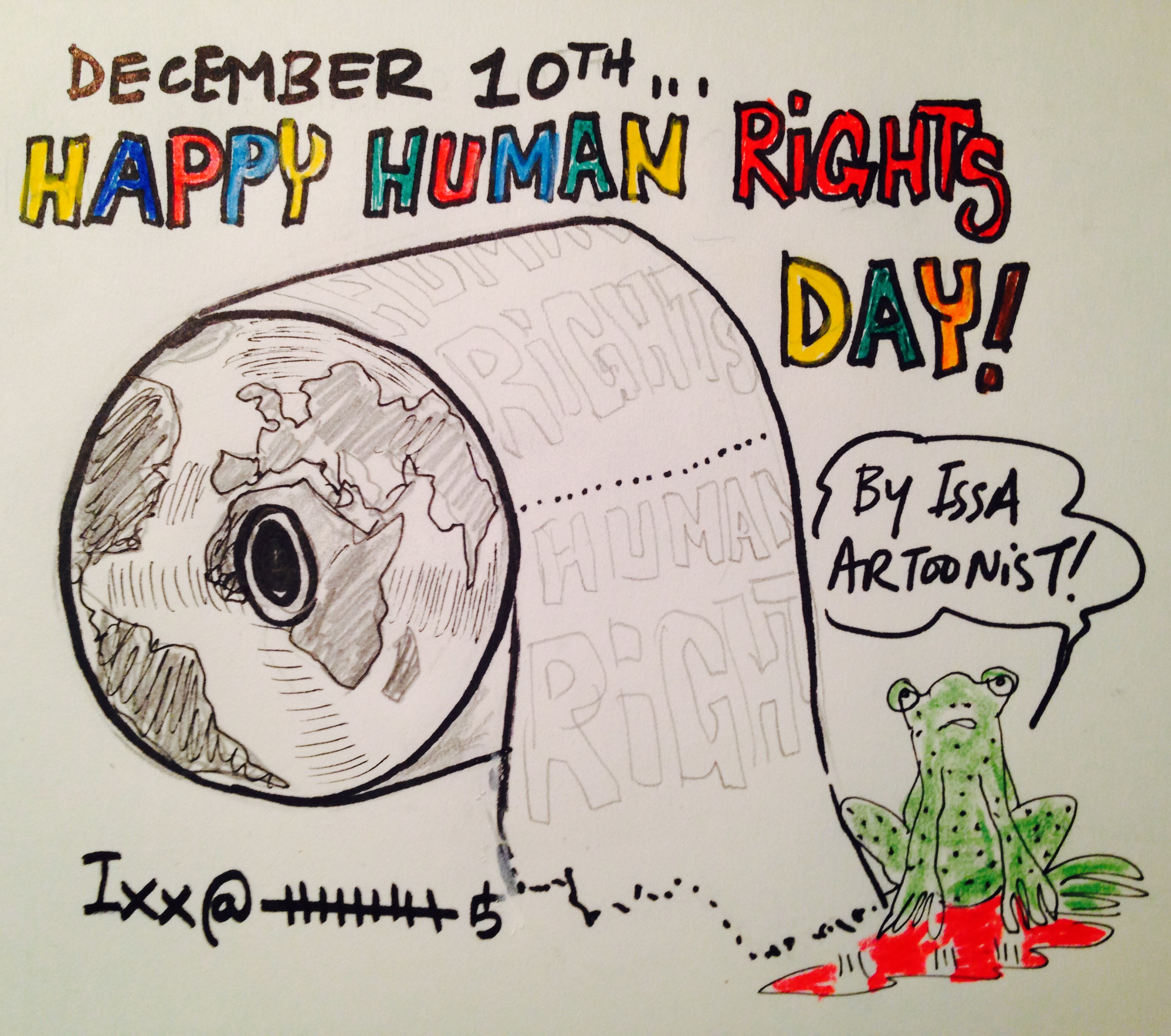 In intervening years, he has established himself as an artist, performer and political cartoonist in France and, for the past six years, a resident of Santa Fe, N.M. Mr. Nyaphaga has served as an art therapist for at-risk populations including child soldiers from Liberia and Sierra Leone, performed and lectured globally, and taught art and social justice classes at Santa Fe Community College.
In late 1990, he contributed cartoons to the Parisian satirical magazine Charlie Hebdo, and he knew many of the cartoonists murdered in the January terrorist attack, he told the Santa Fe New Mexican. His political cartoons, including those inspired by the cartoonists' deaths, were shown in the exhibition "Je Suis Artoonist" at the Center for Contemporary Arts Santa Fe in February, and are featured on the cover of a book, "Art Stronger Than Hate," which will be available at the Undercroft reception, hot off the press from Alamo Bay Press in Austin, Texas ($29.95).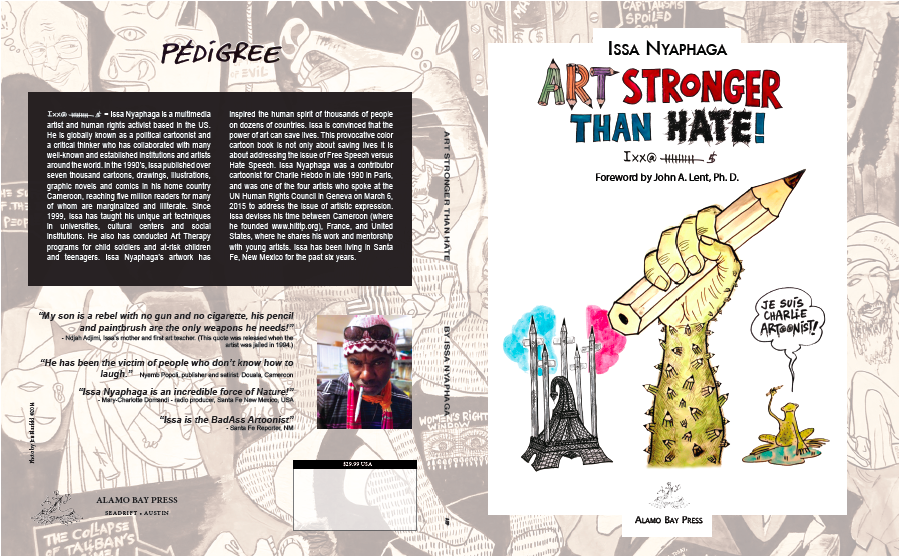 Because he's toned down his criticism of Cameroon politicians, Mr. Nyaphaga has been allowed to return home, and he founded Hope International for Tikar People in 2002, dedicated to improving the quality of life for the marginalized Tikar and Bedzan pygmy villagers, including providing medical and school supplies.
He is in the process of establishing a community radio station, Radio Taboo, to encourage discussion of issues considered taboo such as public health, environmental and women's issues and HIV infection. The goal is to broadcast the commentary of citizen journalists to 1 million people living in the rain forest. A 35-minute film documenting the project, "Radio Taboo," was filmed by Texas-based Issue Television in 2013 (www.radiotaboo.com). A second film is planned to document the bush station's first broadcasts.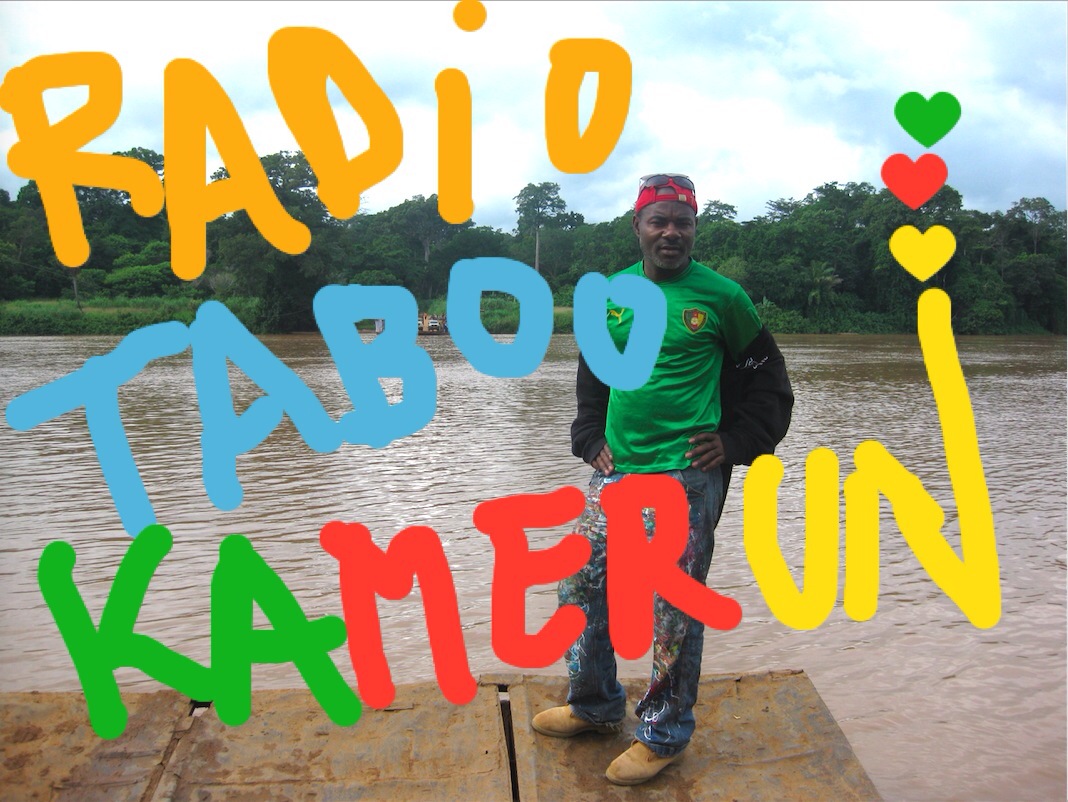 "My son is a rebel with no gun and no cigarette. His pencil and paintbrush are the only weapons he needs!" his mother, Ndjah Adjimi, is quoted as saying on the "Art Stronger Than Hate" book jacket. It's a fitting affirmation for an artist who's declared that "the power of art can save lives."
To donate to Issa Nyaphaga's projects, go to: www.hitip.org
First publication: April 29, 2015 12:00 AM