A place to see good, share good, and do good.



LIFT 3 Lifted
What's
this? Your lift is: privatepublic.
Change to publicprivate.
This World Spotlight was created on Jan 9, 2016 @ 09:47:05 am

Project by
Pittsburgh Sportsline

We Love to talk Sports. Pittsburgh Steelers, Penguins, Pirates, Boxing, MMA, any of our local High schools, Colleges and more. Watch our TV show Videos! Thanks for visiting our page! My mission is to have "more fun" when talking about sports! I post info on all sports! Not only Pittsburgh teams. I am a Sports fan! From Bocce to Unicycles!!! What is your favorite sport? We started our Live Pittsburgh Sportsline TV show October 11, 2011 in the Bethel Park TV studios http://www.bethelpark.net/BPTV_HOME.cfm Our TV show has a unique conversational sports talk style. Watch our TV shows on Verizon TV channel 32 in the Greater Pittsburgh Area, ONLY Comcast channel 7 in Bethel Park every Tuesday-Saturday 7-8 pm and other times too.
Visit profile page for more!
Browse Light on the World Spotlights
Earth Clemente Bridge
I am sharing this Great photo of one of our Pittsburgh sunrises by Dave DiCello Photography. Here is what Dave said "Good morning everyone and happy Friday! Well I didn't really have any plans to go shooting this morning, as I know some clouds are moving into the area, but if it weren't from a tweet from a friend I would have missed this incredible sky! The color didn't last that long, but it was stunning as it lit up the sky before dawn. This is a view from the Clemente Bridge, with sunrise on the left and cars streaking by on the right!"
Yours,
Al Levine
Founder, Producer and TV Host
Pittsburgh Sportline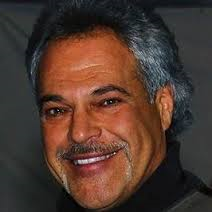 © 2014-2021 One World Blue, LLC ®