# Sophie ROUSMANIERE & Jay MINTON: Two talents for one Mission, Filming for Social Justice.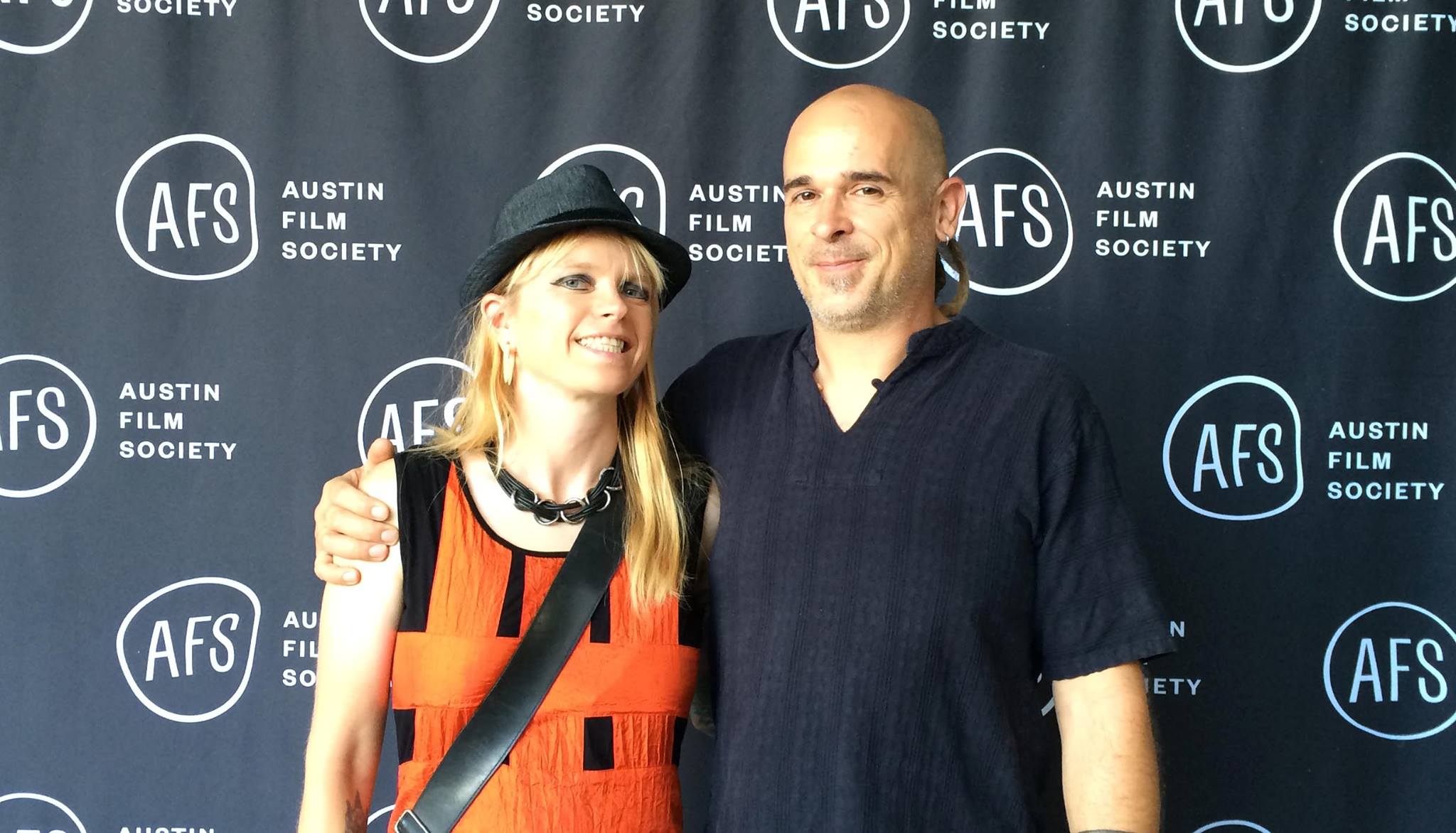 Sophie Rousmaniere is a filmmaker and freelance journalist and singer, most importantly a social justice activist. Rousmaniere could be seeing as a young female wolf with long teeth, because of the subjects she embraces as a storyteller with a camera. Before Sophie was a filmmaker, she traveled the world and worked to many remote places in the world such as, Thailand, Canada, India, Indonesia, Mexico, Guatemala, Pakistan, Laos, Vietnam and Cameroon. She even lived in Thailand for 5 years as tattoo artist.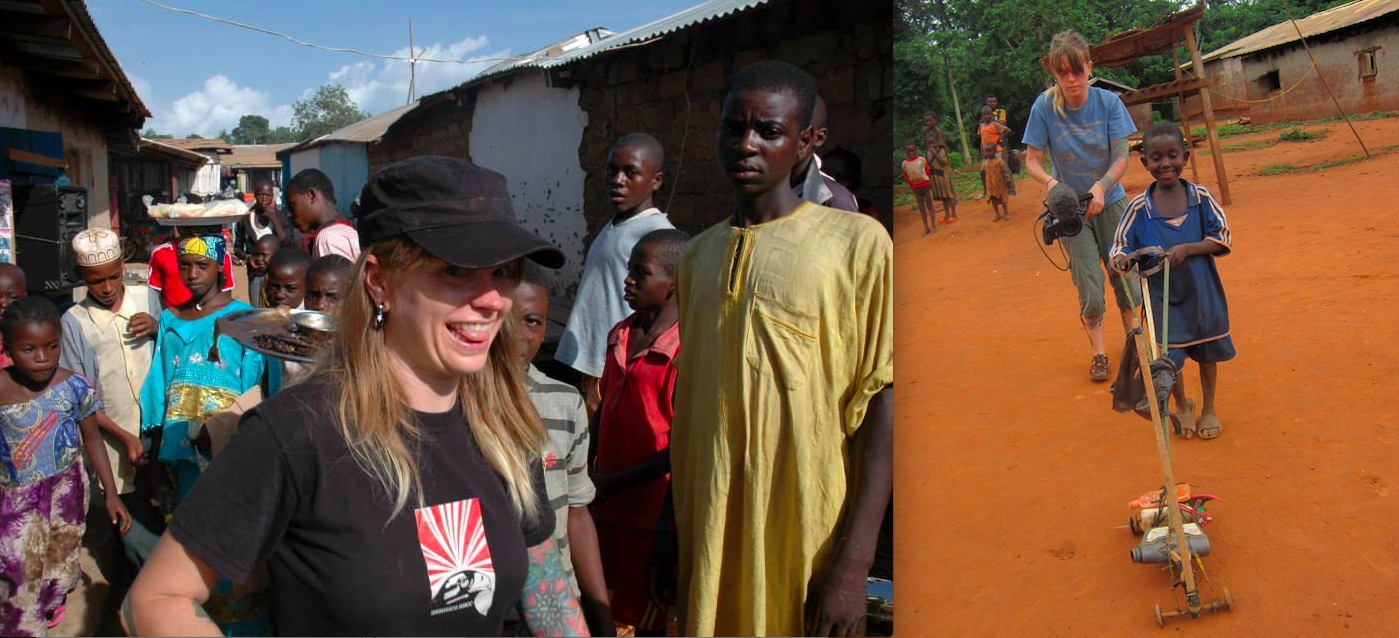 It is hard to write the story of Sophie Rousmaniere without associating the man who is bringing delicious sounds and noises in her films, Jay Minton. Minton has worked on numerous art and film projects including "Sacred Spaces, The Power of Pen and Ink, Yellow Fever and Radio Taboo. Jay is also an accomplished guitar player and sound engineer. And as the life partner of Sophie, Mr. Minton always knows how and when to add his unique talent into Sophie's pictures to make "their cinema" an emotional moment of joy and invasion. In fact, the experiences of these two global citizens merge well together and allow other to see the possibility of understanding and participation.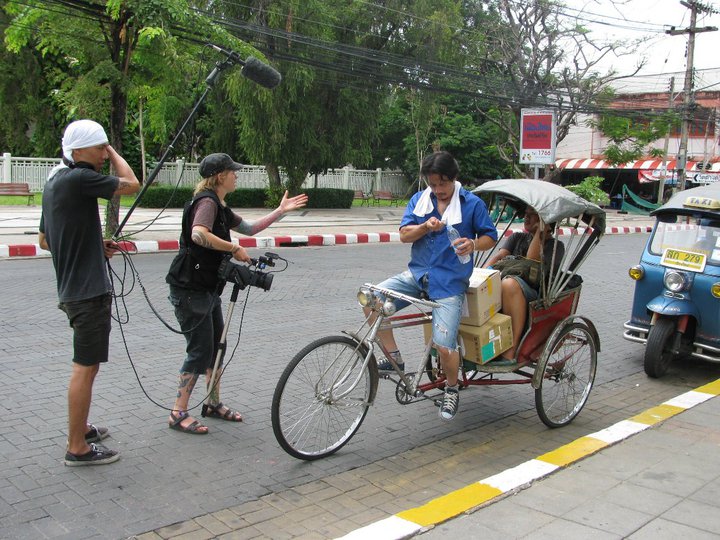 When they are not involved in commission work, Sophie and Jay's work is largely social justice issue projects, and they are members of Issue Television, a 501(c) 3 US non-profit for the social engagement, and owners of Iron Thorn Production, the company they created to support their film work.
Before she graduated from the film school, Sophie had worked as a film director, freelance journalist world wide, and she has produced and edited over 20 movies, documentaries and music videos. Besides her life as a mother, film editor and composer, Sophie and Jay performed for the 'Elected Officials" an underground hard rock band aiming to deliver education through music and entertainment to U.S.'s pop cultural post 9/11.
The first important documentary produced by Iron Thorn their Productions was "Yellow Fever". The film narrates the state of the Uranium mining in the Navajo reservations and the critical social life of one of the underserved indigenous communities living in third world country conditions in the rural areas of the United States today. Capitalism could not show its' more horrifying face that this.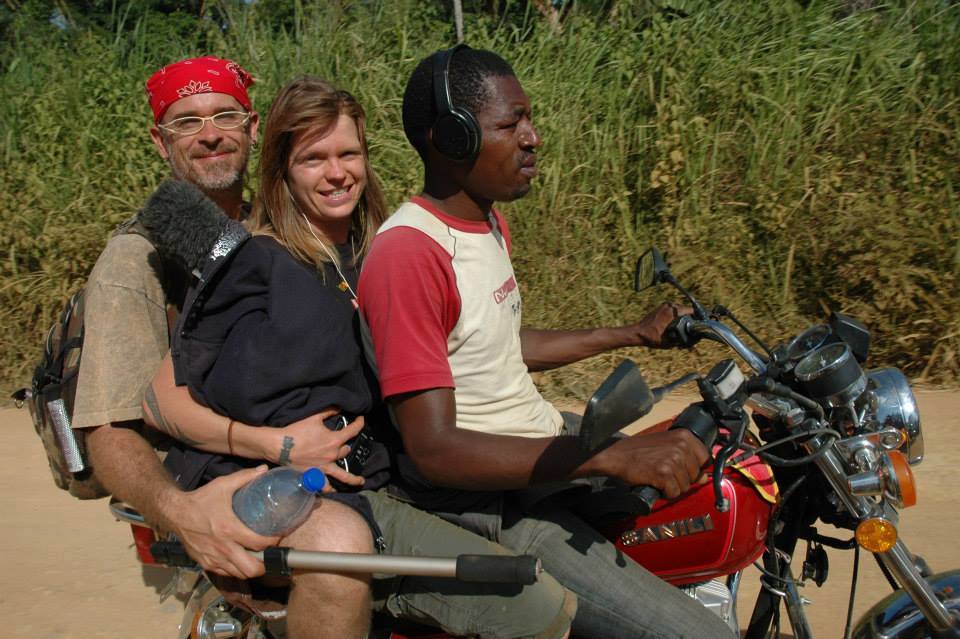 !
In the documentary narrative film, the camera of Sophie and the microphone of Jay are following Tina Garnanez a veteran who just returned from war in Iraq, to her Navajo Reservation in New Mexico. As a young girl, Tina was told not to play in or near the open mines by her neighborhood.
In the late 1940s, the U.S. government started stockpiling nuclear weapons for the Cold War. To acquire the raw materials for the nuclear arms, uranium mines were the main activity in the Four Corners region of the U.S. southwest in the junction of New Mexico, Colorado, Utah and Arizona states.
In fact growing up, nobody told the story of Sophie and Jay's movie, why she could not play near the old mines, and that the old tunnels led to the death of a larger part of her family members. After coming back from serving to war, she shares how she discovered her grandfather and great-uncles were uranium miners in the Navajo Reservations.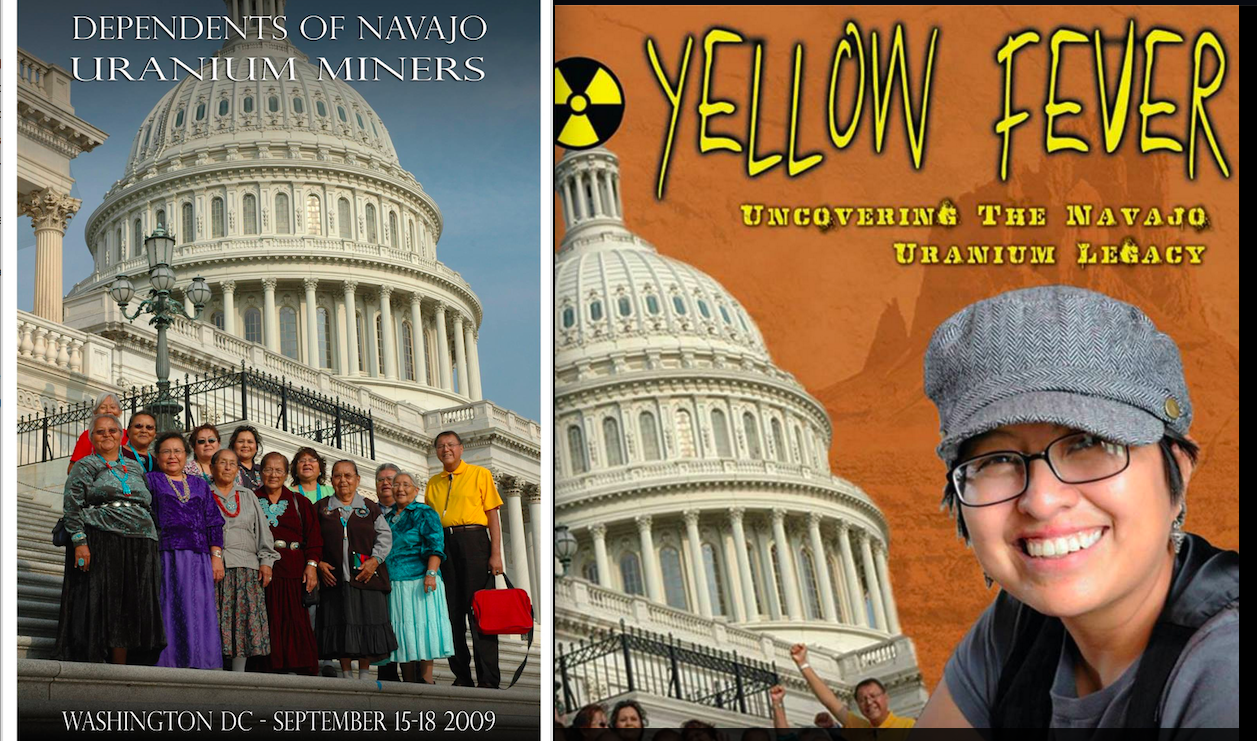 Yellow Fever is sort of a meticulous and "InvestiAction" social issue's film that is full of sarcasism and humor, edited to create awareness and raises up questions to the viewers such as : - Is democracy an excuse to any human right violation? Should the capitalism system be accountable for its pollution? Why is building a nuclear weapon to protect freedom is an excuse to pollute environment and endanger lives? This film shows the real journey throughout the life of the Navajo people and their struggle to overcome socio-political injustice, where they meet with lawmaker in Washington DC. "Yellow Fever was nationally broadcast in 58 millions homes in the U.S and labeled as – "Uncovering the Navajo Uranium Legacy" aired on 137 channels on PBS's World Channel in the series "America Reframed" in March 2015.
In one of their interviews with a native radio in Canada, referring to Tina, Rousmaniere share this quote: "She goes from being a curious family member looking at her family's tragic past with uranium, and then becomes more active in the fight for environmental justice for her people." This movie has unanimously received Official Selections from no less than then film festivals around the globe.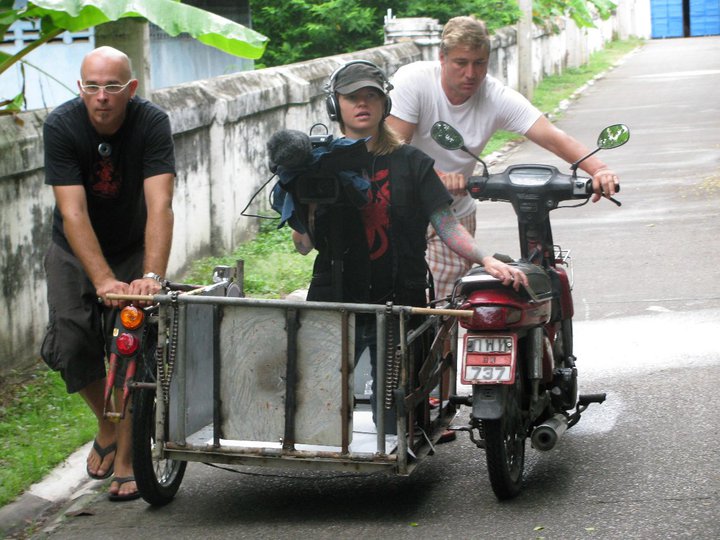 development projects or they work as sound/camera operators, editor as well as crowd-funding consultants.
Their latest "baby" is called: Radio Taboo, a development project and documentary film about Issa Nyaphaga, a political cartoonist exile returning to his small village in
When Sophie and Jay aren't producing films, they are involved with youth media Central/West Africa to build a community radio station to educate his community about subjects that are often too taboo to talk about. Nyaphaga was a commentary cartoonist in Cameroon in the 1990s where he was jailed and tortured for his political cartoons.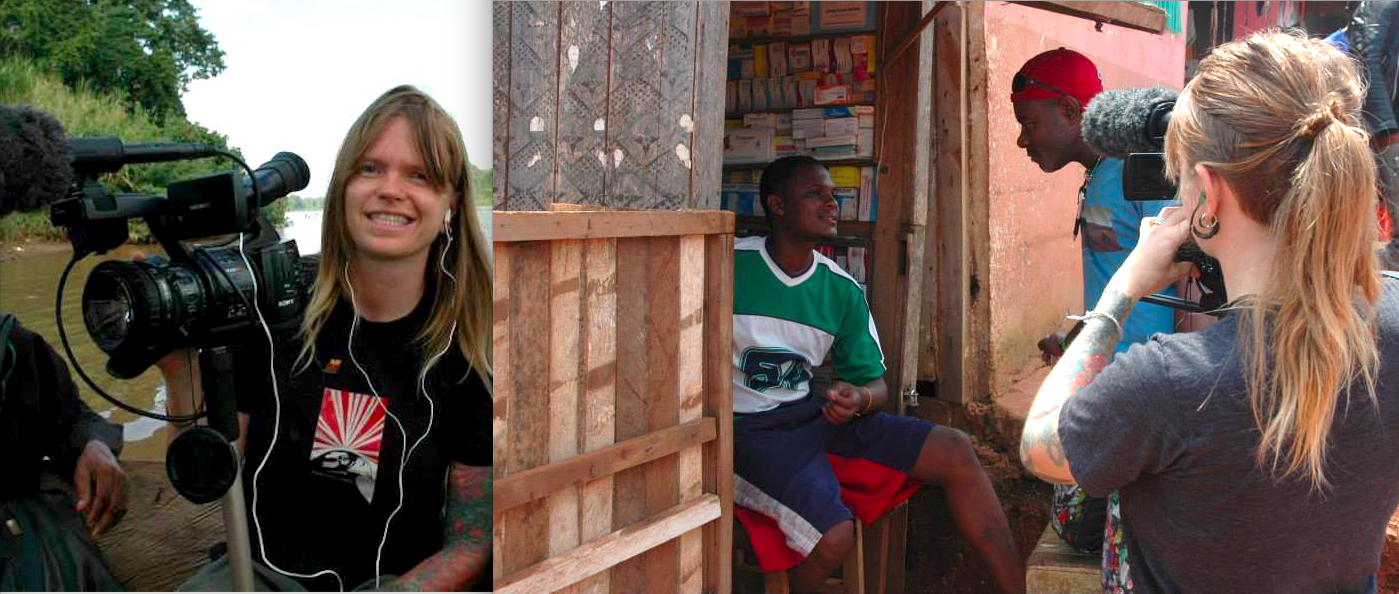 Again the camera and microphone follow the artist who is returning to the jungle to build a bush radio about the rights of minorities living in the isolation. Nditam, his village, has no running water, no electricity, no good schools or hospitals and no public news service. The film shows the struggle of an activist who raises funds to get the materials and train citizen journalists for the station for the betterment of his community.
After the first filming in Cameroon in Summer 2012, Sophie Rousmaniere said: "It was an adventure to travel with Issa as he fights against all odds to create this amazing project." The radio station will run on renewable energy and will feature citizen journalists reporting on local issues to 1 million people in the remote rainforest of Cameroon.
Issa N. Nyaphaga
Artist, Cartoonist & Human Rights Activist
Professor of Contemporary African Art, Social Justice & Cultural Diversity
Santa Fe, New Mexico – USA - January 25, 2015.
connect@hitip.org

www.hitip.org