A place to see good, share good, and do good.



LIFT 2 Lifted
What's
this? Your lift is: privatepublic.
Change to publicprivate.
This World Spotlight was created on Aug 31, 2015 @ 09:11:45 am

Project by
Gedaliah Aronson

Visit profile page for more!
Browse Light on the World Spotlights
Music Hal Galper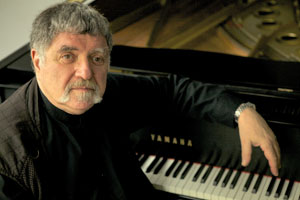 The truth is I don't know so much about the biography of the person/video i'm spotlighting, but his words have had an impact on me for several years now. I know Mr. Galper is a music educator and that he played with the great alto saxophonist Julian "Cannonball" Adderly for a time, as he speaks about briefly in this video. I found out about his videos online through a close friend of mine who sent me a few and I fell in love with several of them, the one I am posting impacted(s) me the most. This video is dedicated to all musicians and to all the people i've been so very blessed to play music with in my life. May this video and Hal Galper's words help free us from the impositions this world can place on our individual creativity, and may we seek to always have fun above all else when we PLAY!
ENJOY!
© 2014-2021 One World Blue, LLC ®