A place to see good, share good, and do good.



LIFT 1 Lifted
What's
this? Your lift is: privatepublic.
Change to publicprivate.
This World Spotlight was created on May 31, 2015 @ 10:10:16 pm
Project by
Gedaliah Aronson

Visit profile page for more!
Browse Light on the World, Legends and Legacies and Taste of Pittsburgh Spotlights
Healing Dr. Jonathan Grayson Ph.D.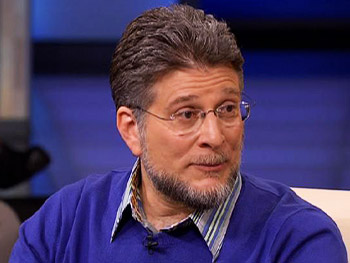 This is a bit more of a very "close to home" type of spotlight for me. Through my own experiences with Cognitive Behavioral Therapy (CBT) and specifically Exposure Response Prevention therapy (ERP) I came to know of Dr. jonathan Grayson. I was recommended a book of his called Freedom from Obsessive Compulsive Disorder (A personalized recovery program for living with uncertainty), and I still refer to this book probably on a weekly basis. I personally am open about my OCD because I feel that perhaps this can be helpful for others out there who are less forthright (and have every right to be so), so they know they are not alone; as well as getting the word out about proper treatment and also helping to clarify what OCD is and clear up misconceptions about it.
Jonathan Grayson has been working with OCD sufferers for over 30 years and has written extensively about OCD and it's treatment. A key factor in being an OCD therapist is that there is a generally accepted rule of thumb, that the therapist must be willing to do anything he/she asks the client to do. The video below is an extreme example of Jonathan Grayson doing this as this was basically a 3 day intensive OCD "boot camp" like experience and certainly edited the way the Oprah show wanted and needed to for timing reasons and so forth. To be a therapist specializing in ERP takes dedication, you must be willing to leave the office, to meet clients where they need you. I'm grateful to these people, Thank G-d for them, and this is a spotlight of one of the many doing this work!
http://www.oprah.com/health/Obsessive-Compulsive-Disorder-Camp-Garbage-and-Germs-Video
© 2014-2019 One World Blue, LLC ®