On May 16, 2015, there was a benefit concert called "Freedom from Fracking" held at Mr. Smalls Theatre in Millvale, PA. Local bands from Pittsburgh and the nearby region performed for over 6 hours on three different stages in helping to raise awareness regarding the gas industry's unethical "fracking" methods that have negatively affected people and wildlife. Headliners Rusted Root and Kellee Maize (and friends) performed amongst many bands.
Blupela lead graphic designer and videographer/photographer Jonathan Wayne captured many photographs from the night. Using a Canon Rebel XTi (digital SLR camera without a telephoto lens - he didn't own one), Jonathan miraculously managed to collect a few good photos out of over 150 he shot. He has presented them here.
All photographs are Copyright © 2015 Jonathan Wayne.
The Blupela table just outside the main auditorium. Pictured from left to right are Blupela Founder and CEO Joel Pirchesky, his wife Baila Pirchesky, Director of Planet Sanctuary Gary Lindner and volunteer John Cuda: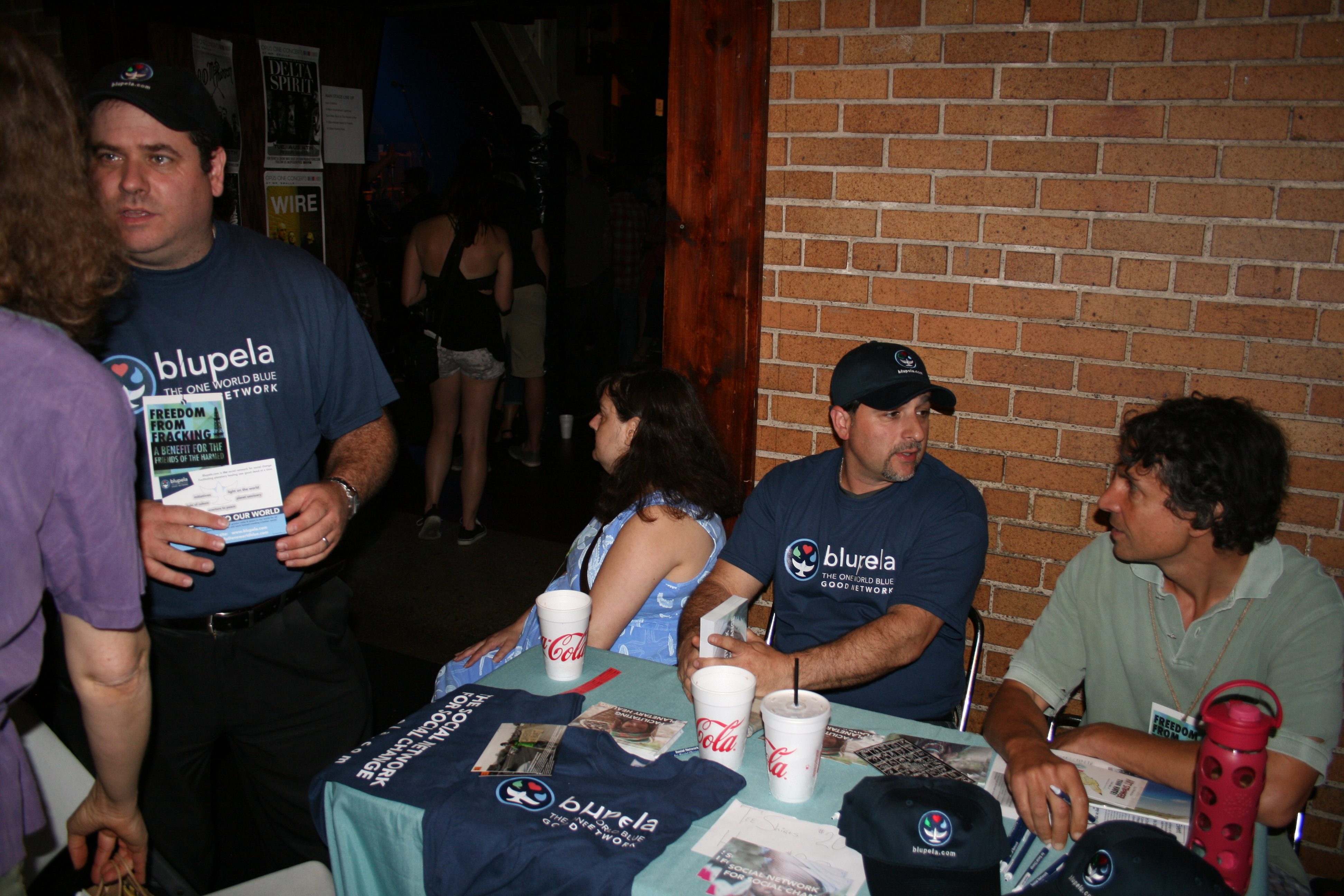 Smokestack Lightning: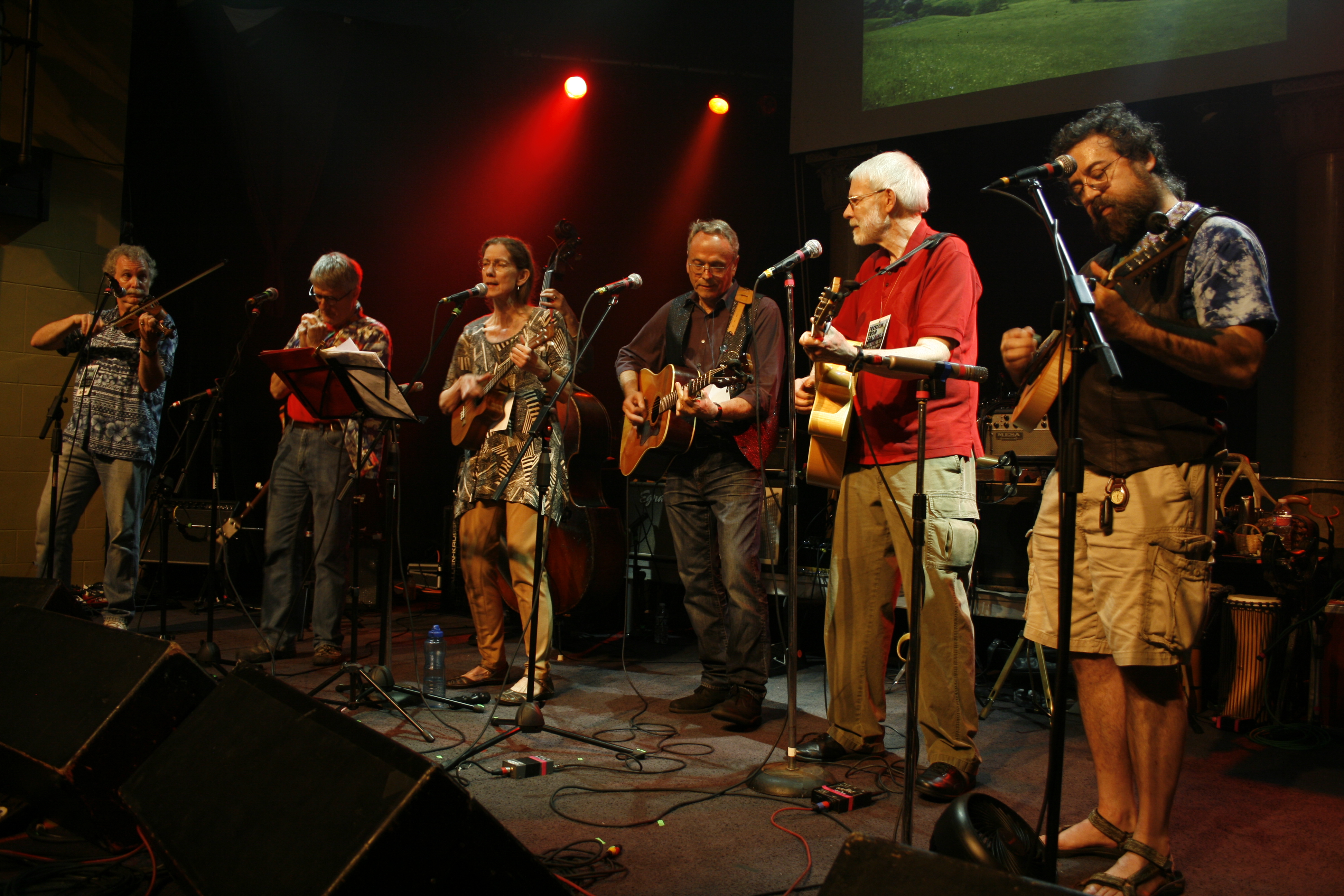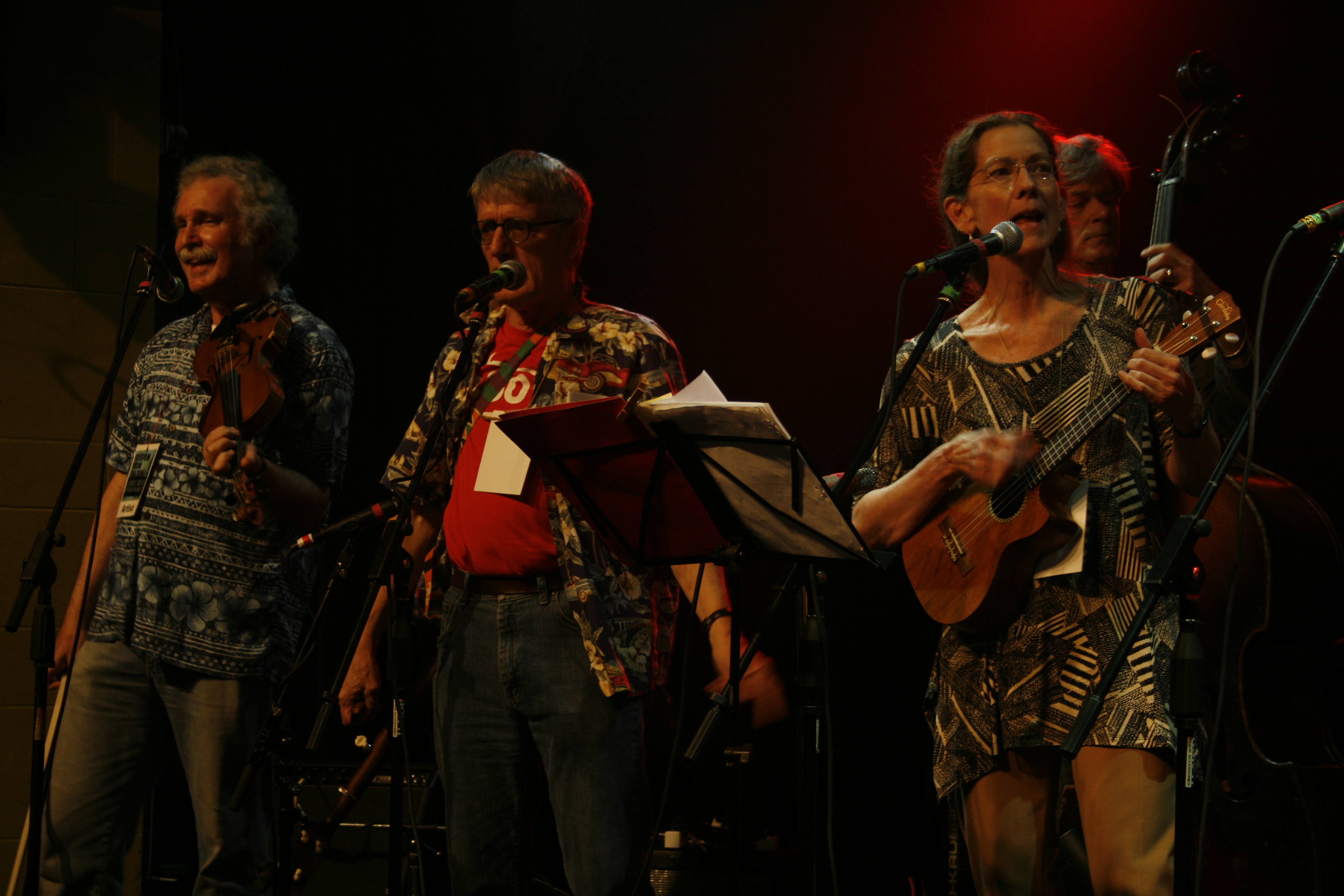 Mike Stout & The Human Union: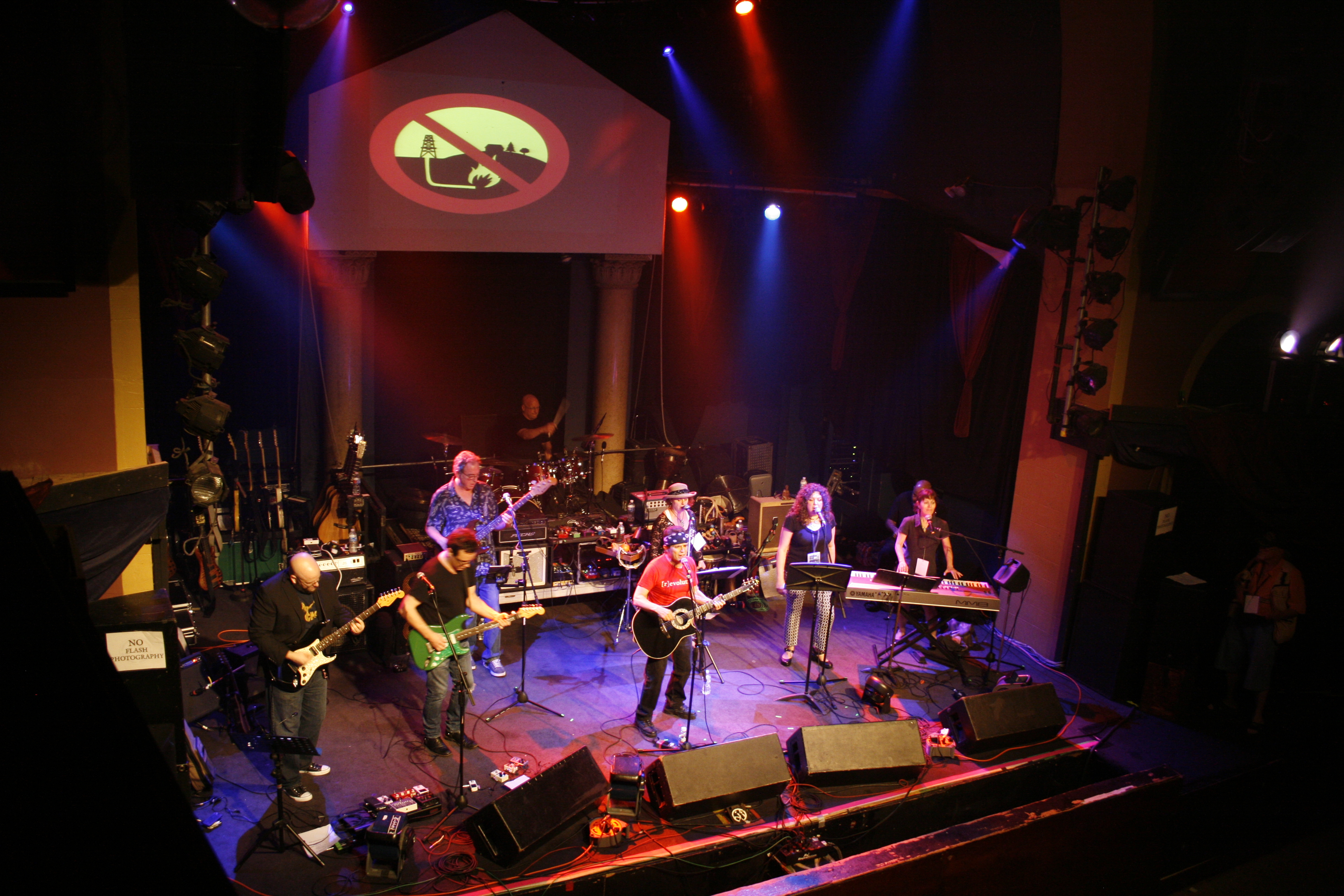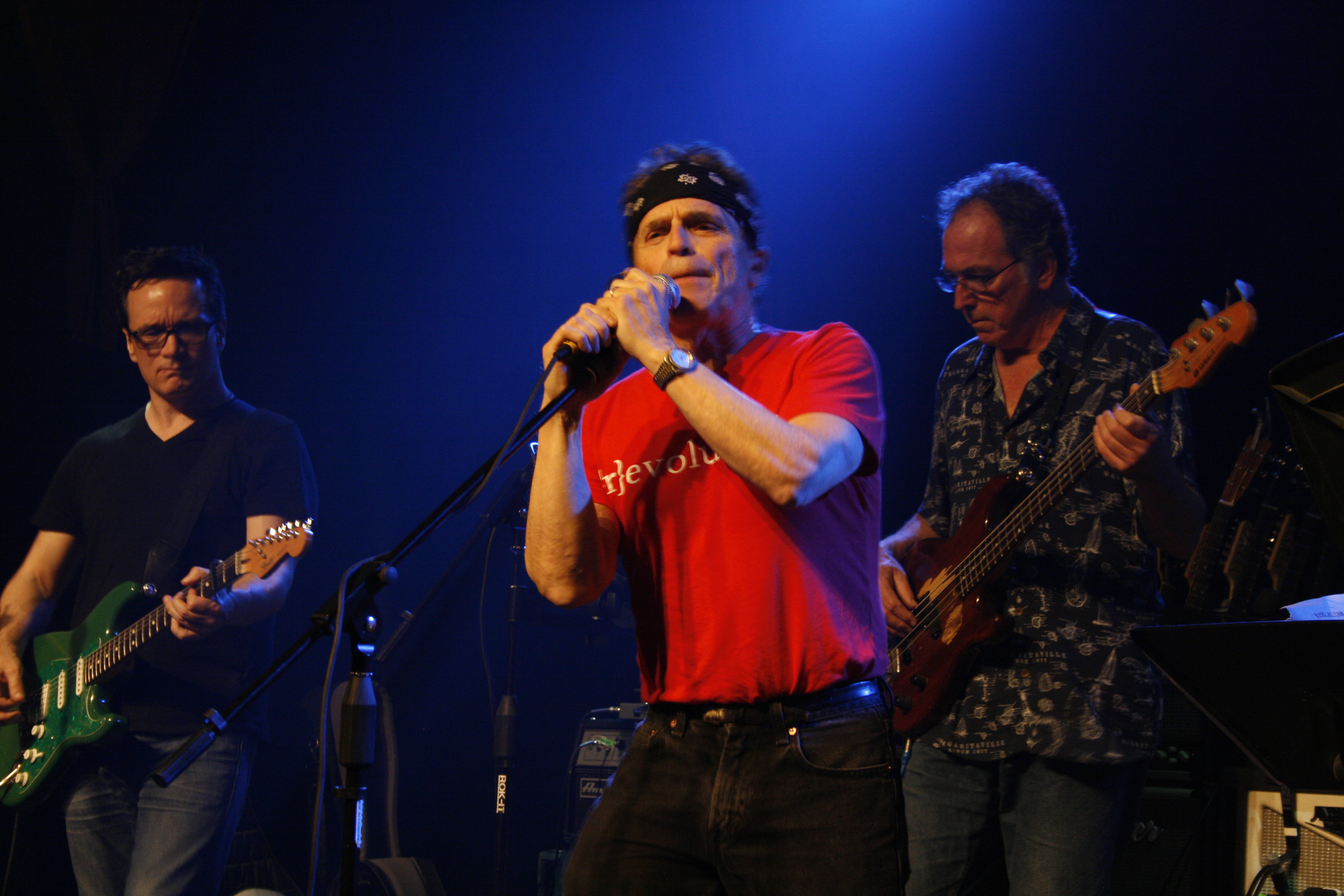 Liz Berlin's solo set: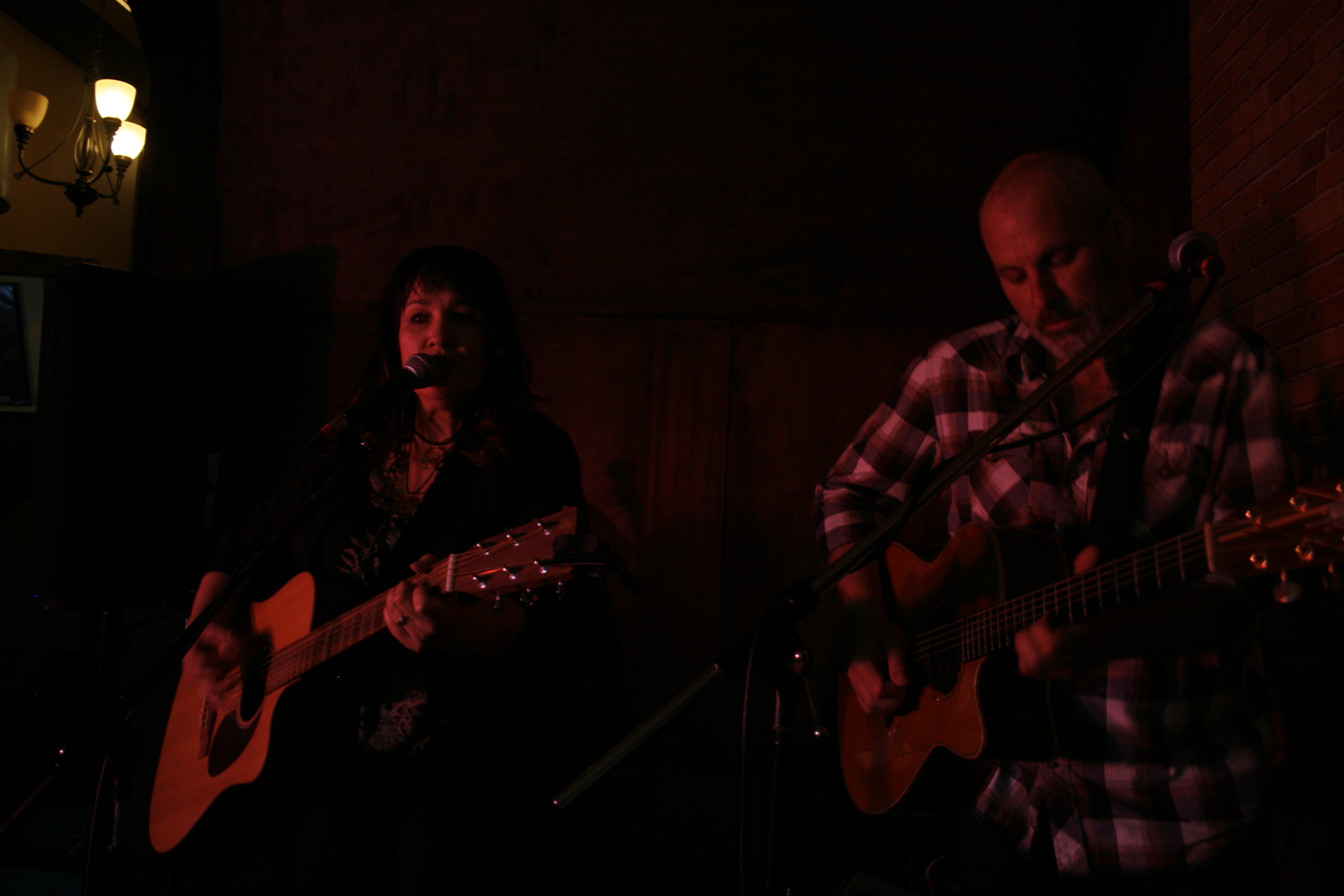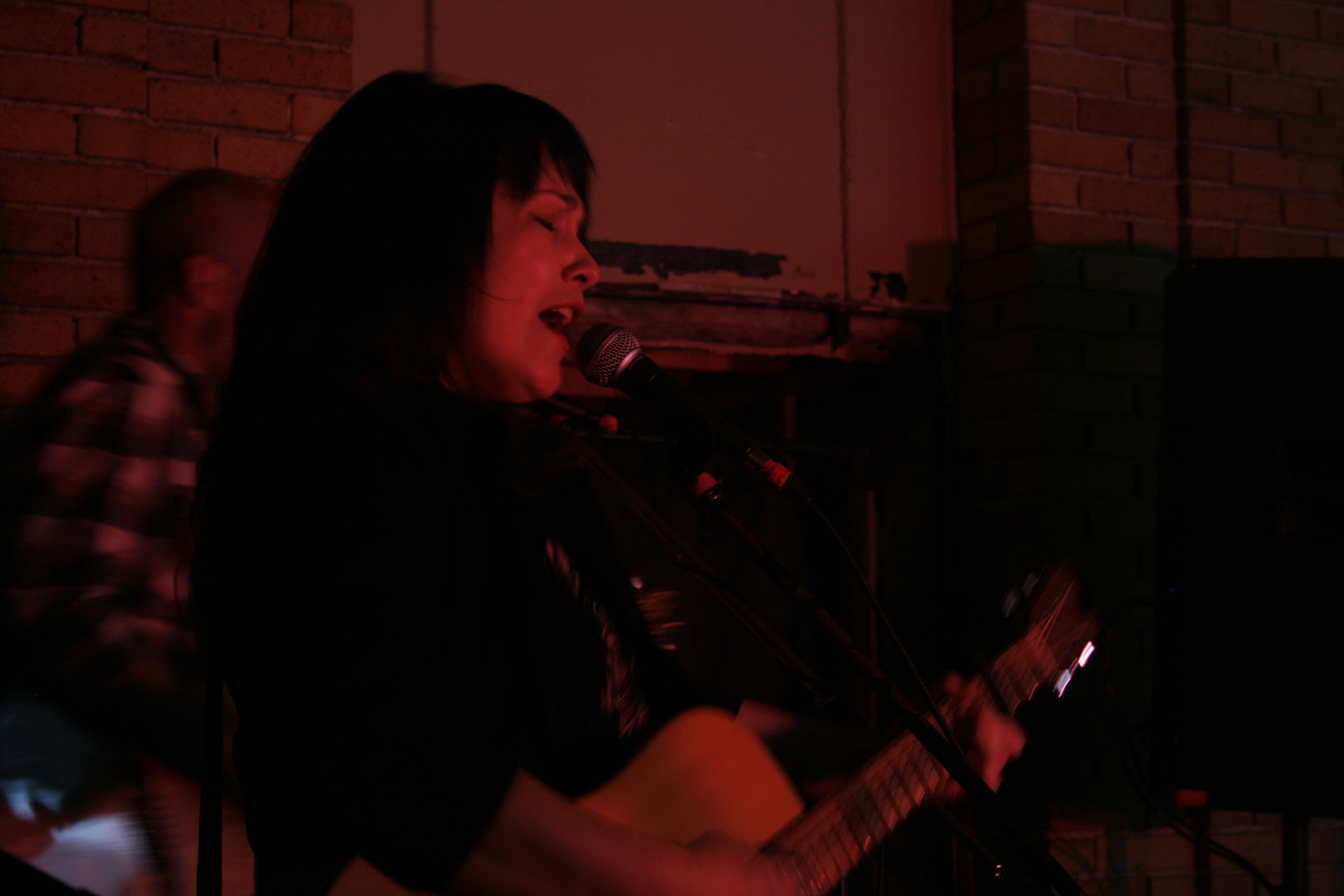 Kellee Maize (and friends), including The Hills and the Rivers: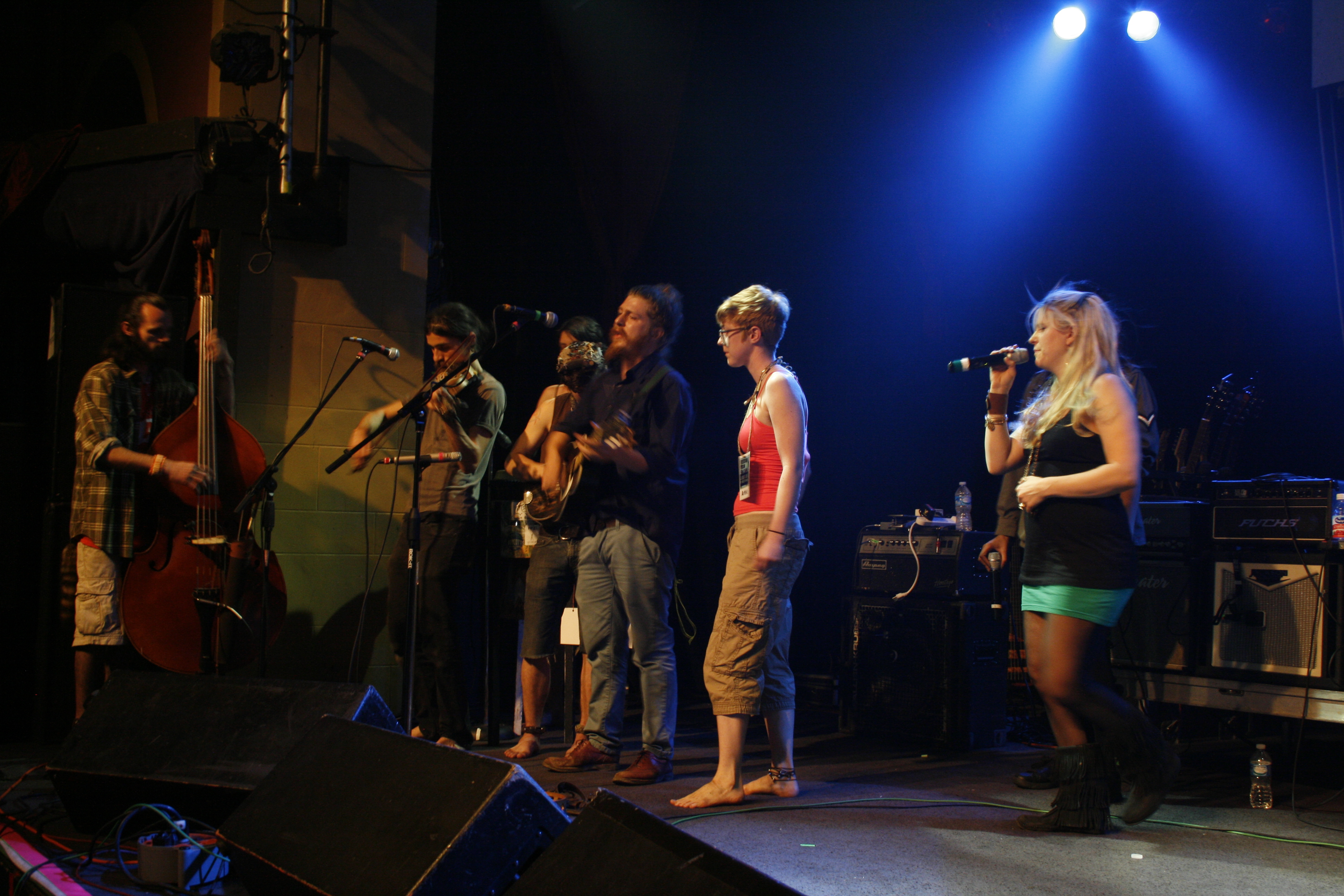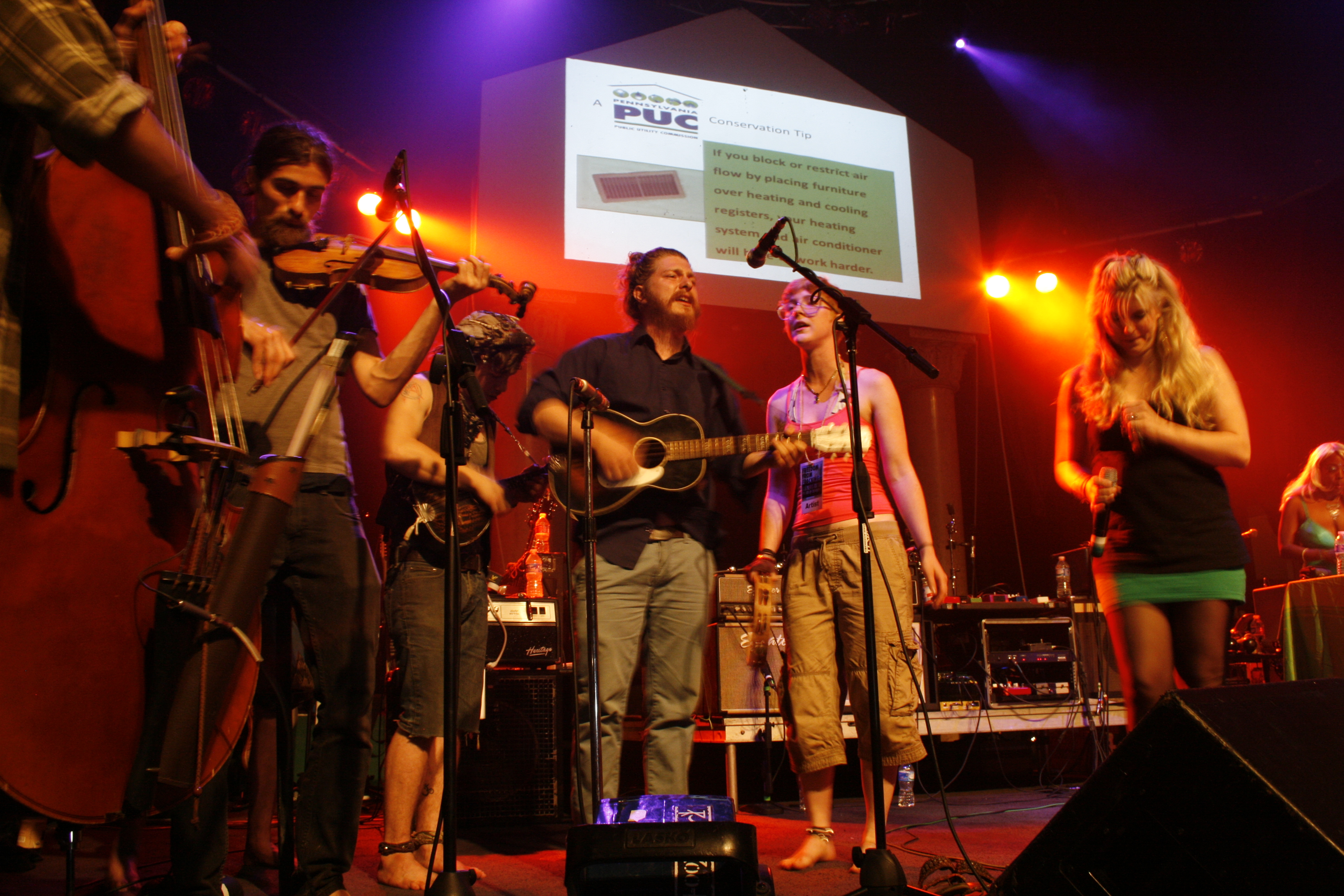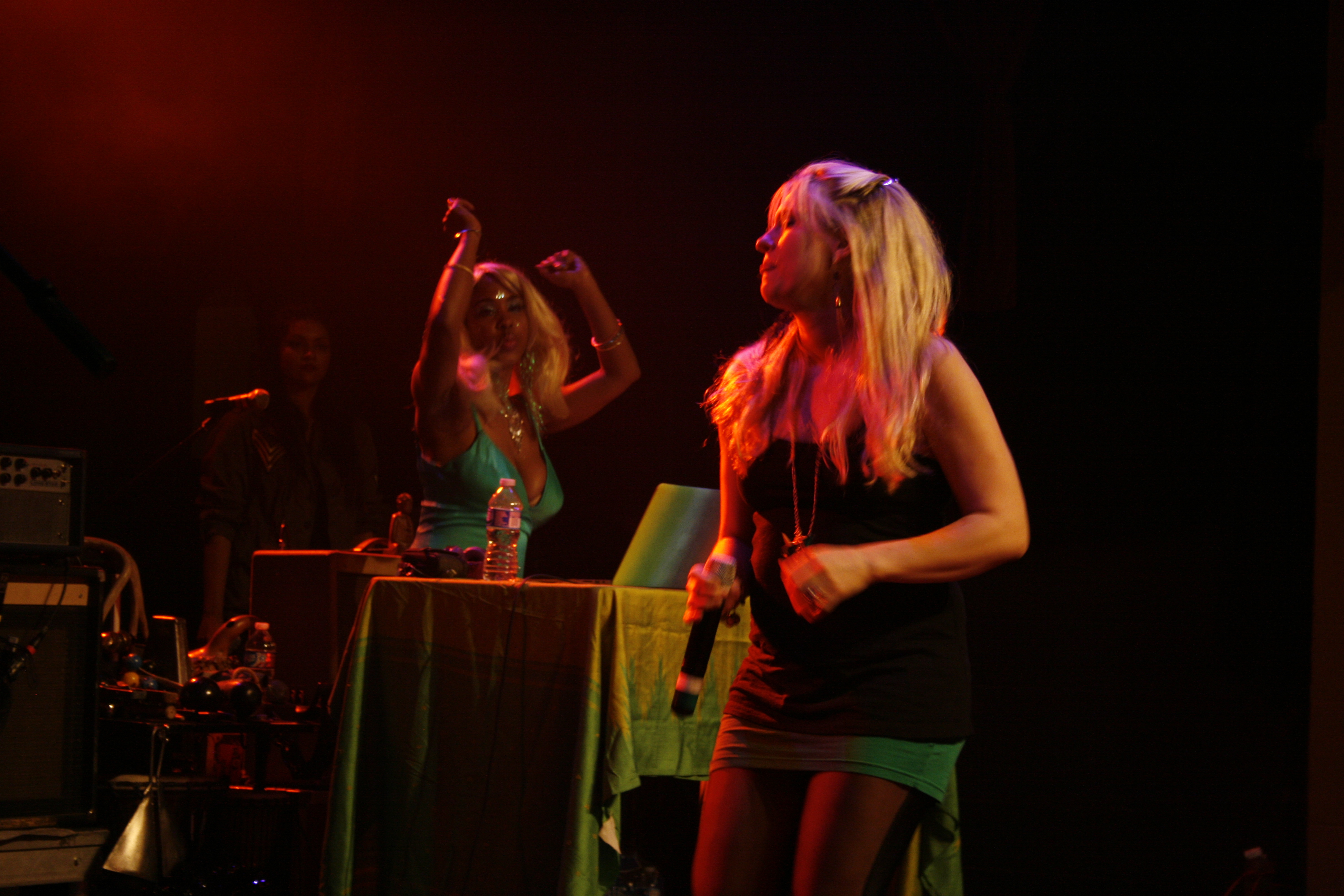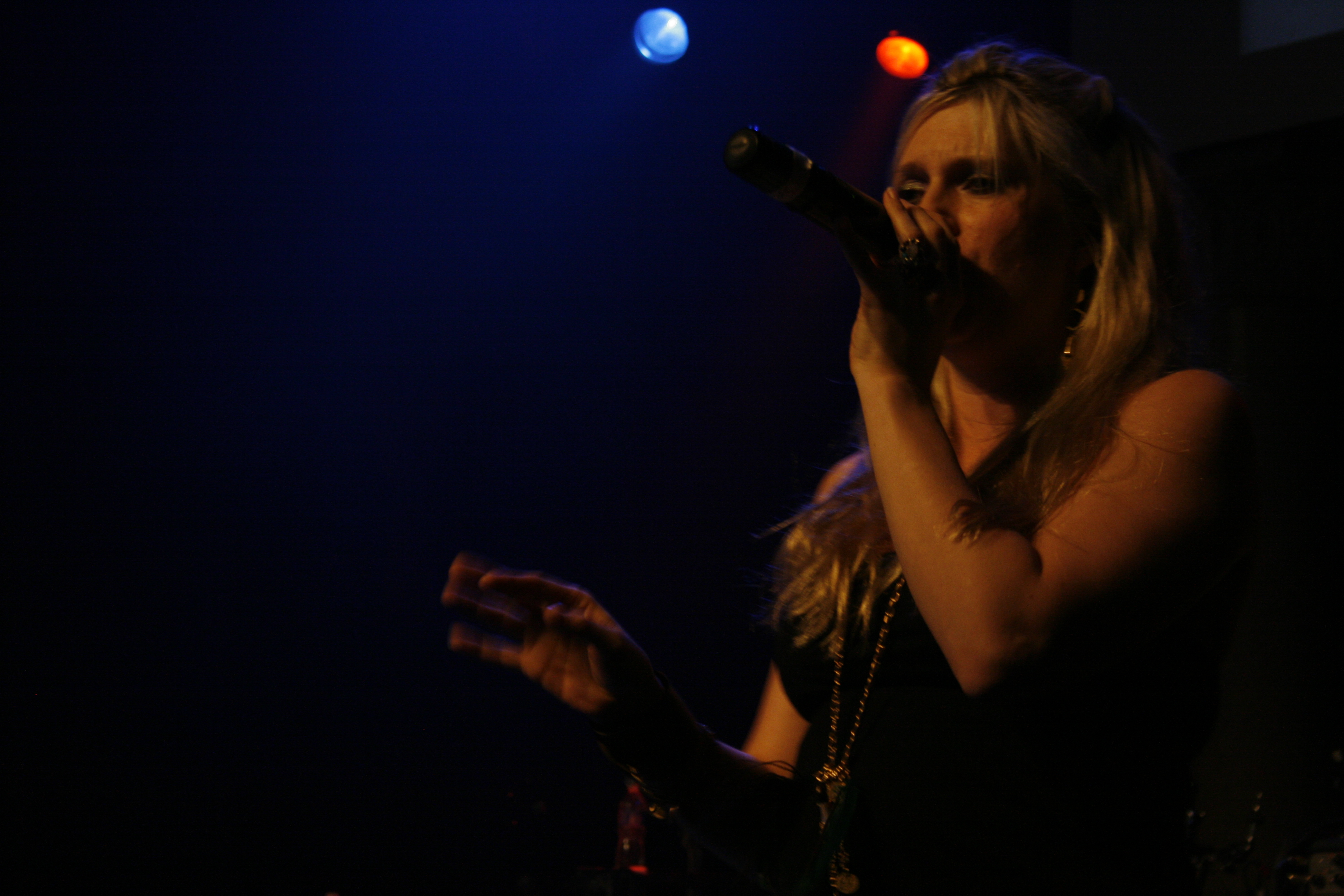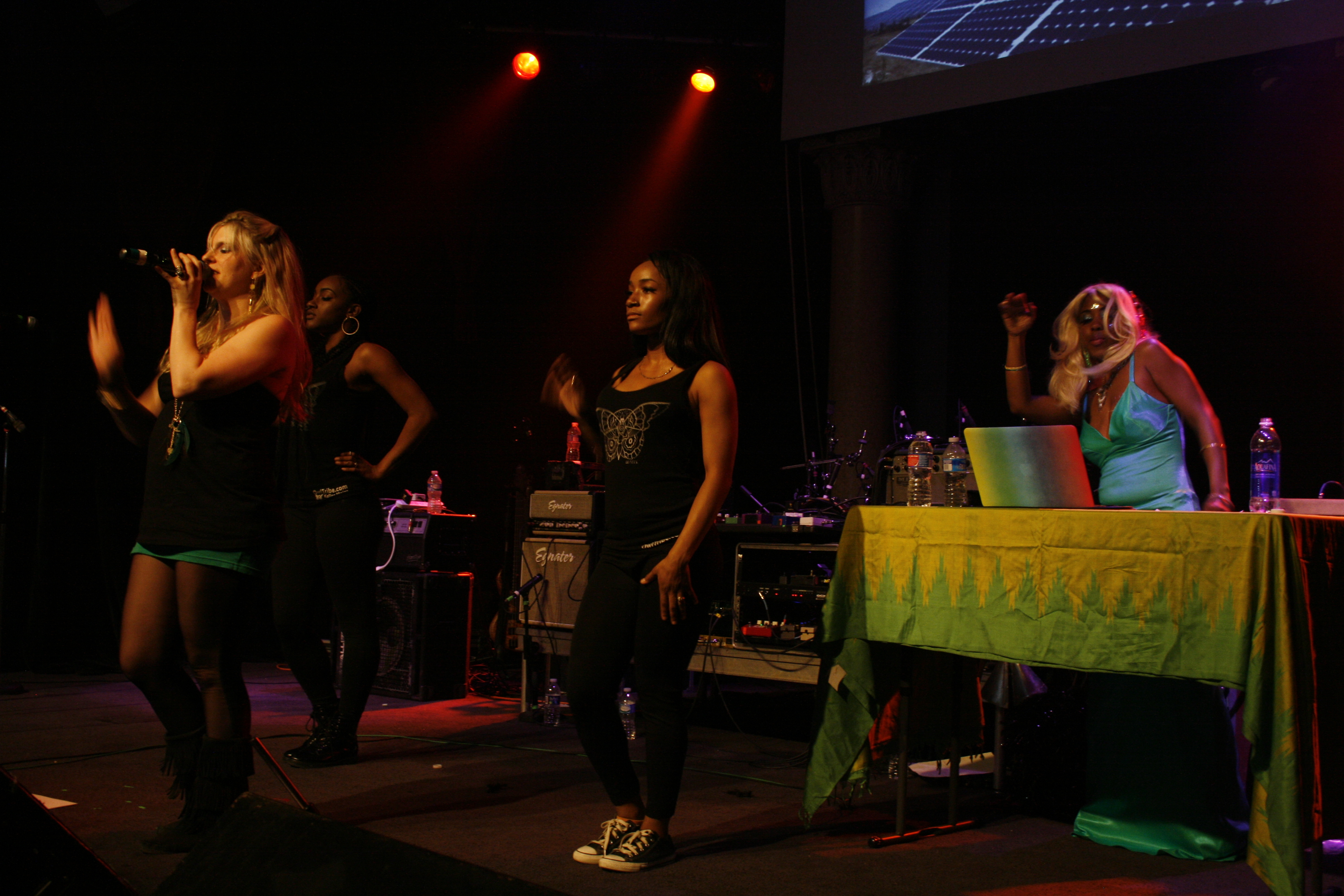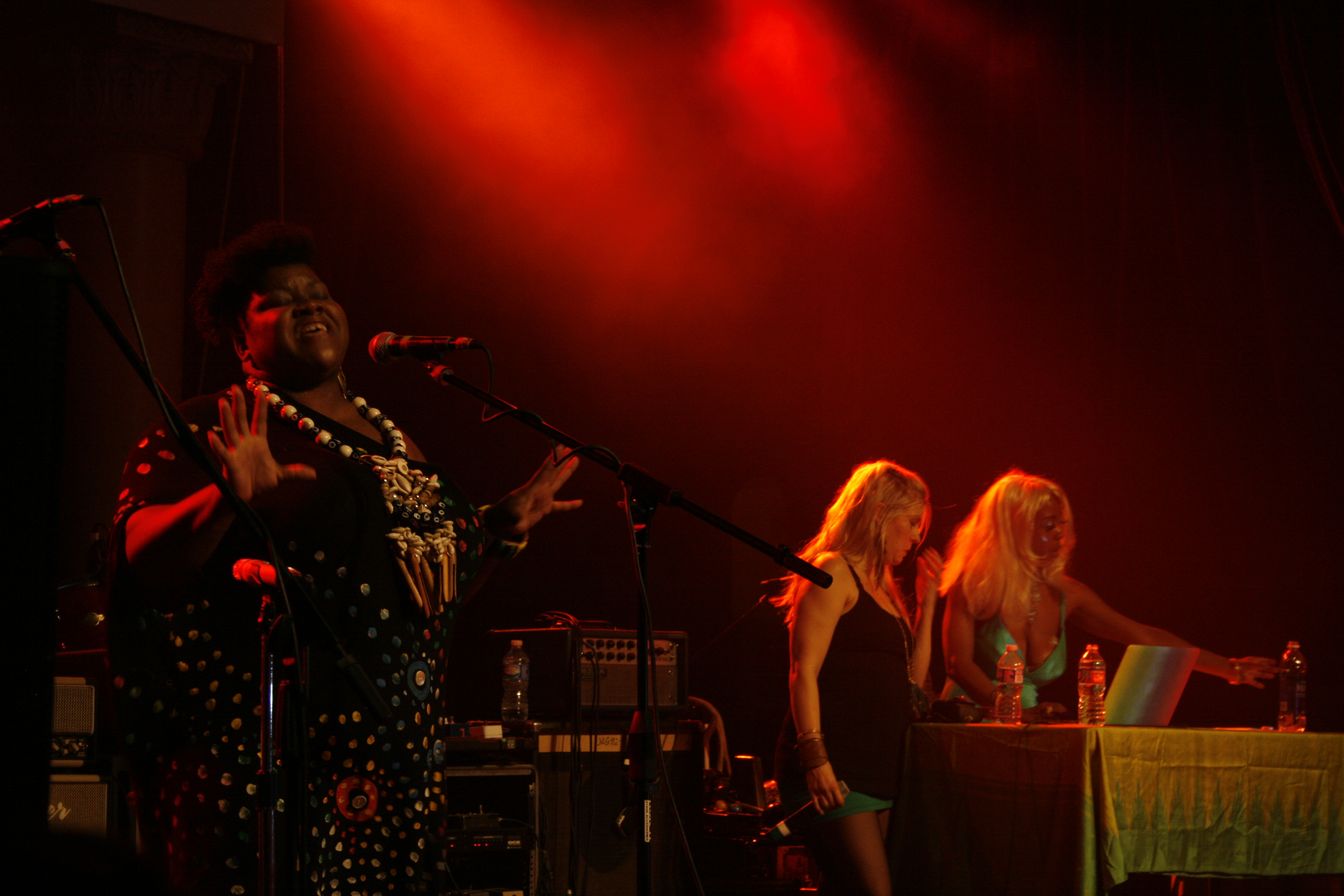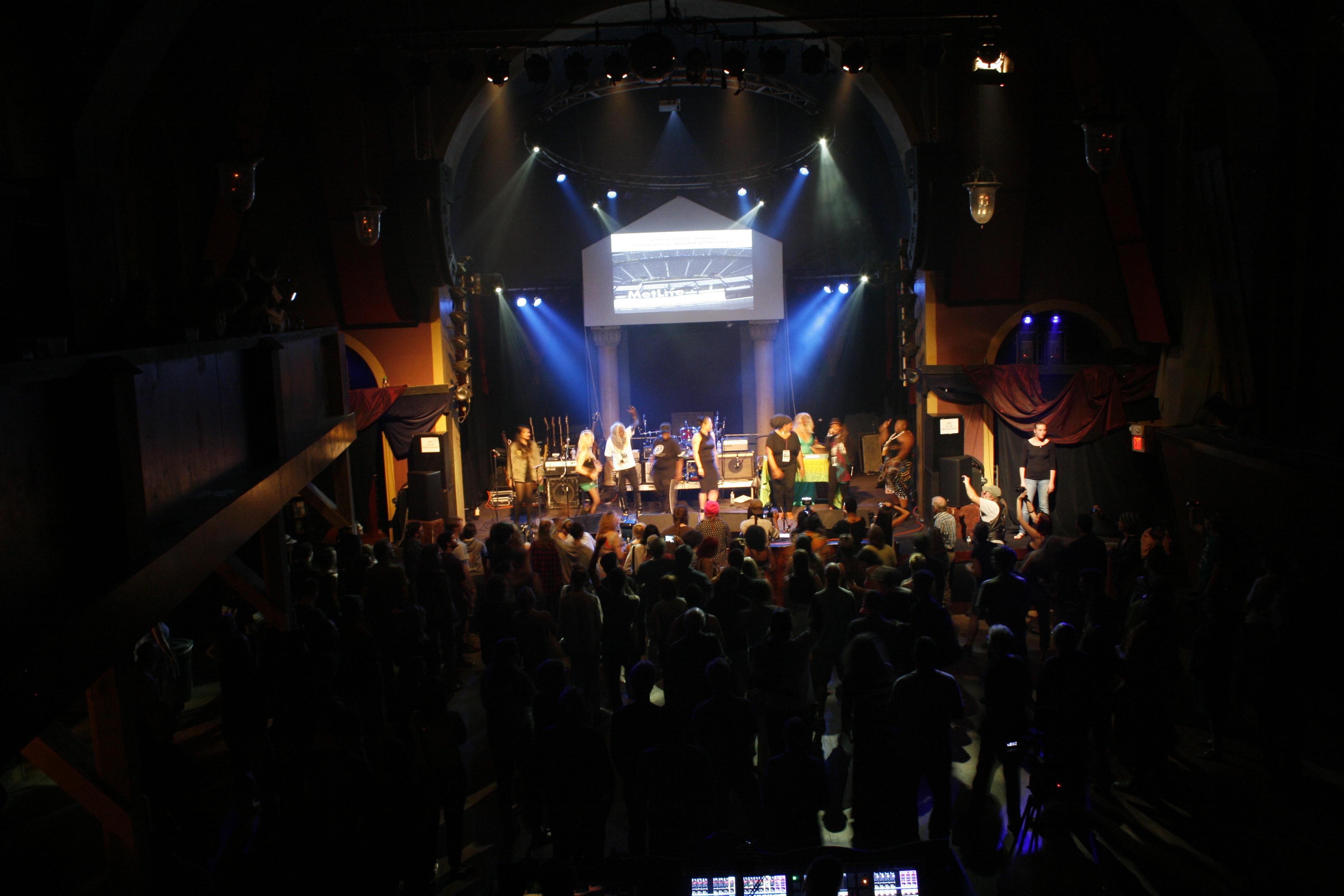 Rusted Root: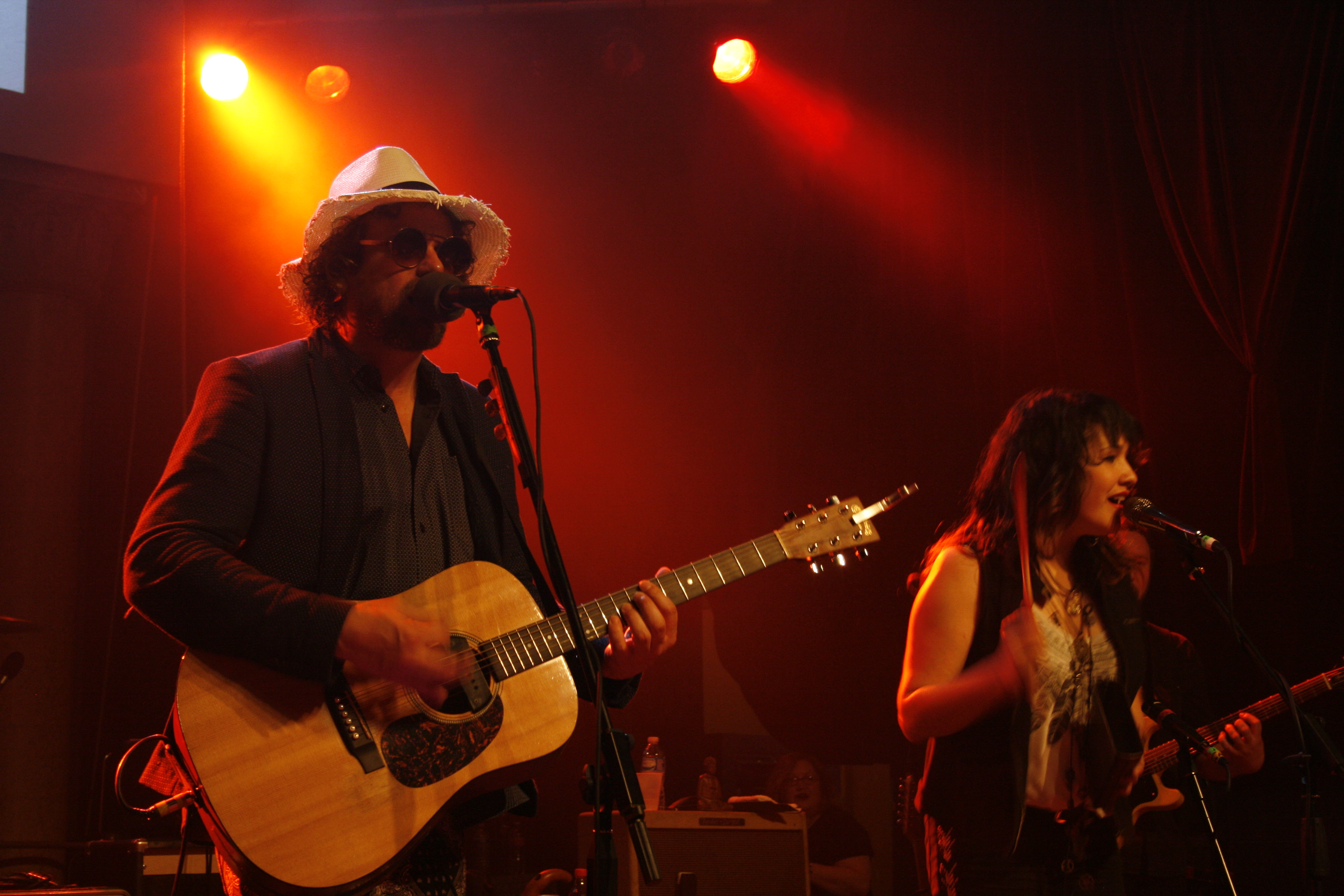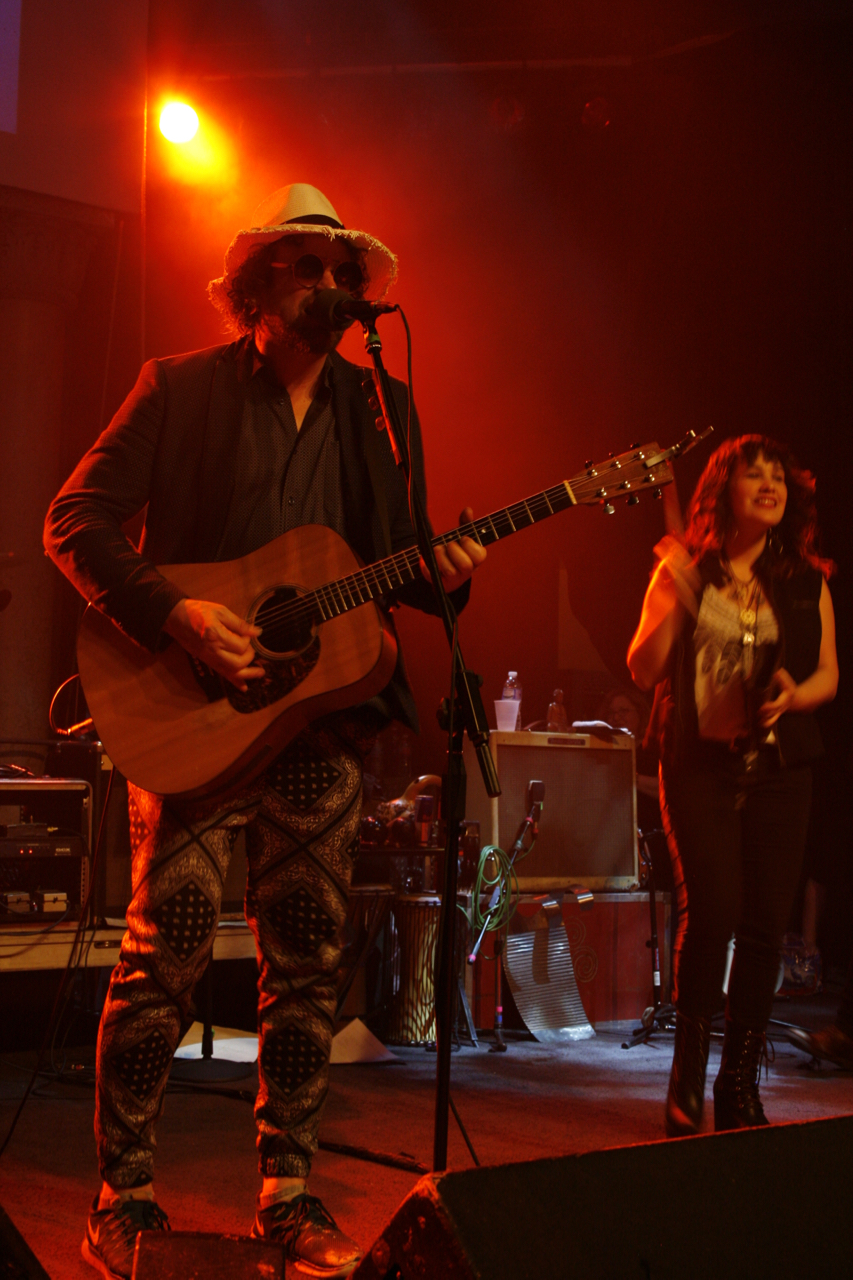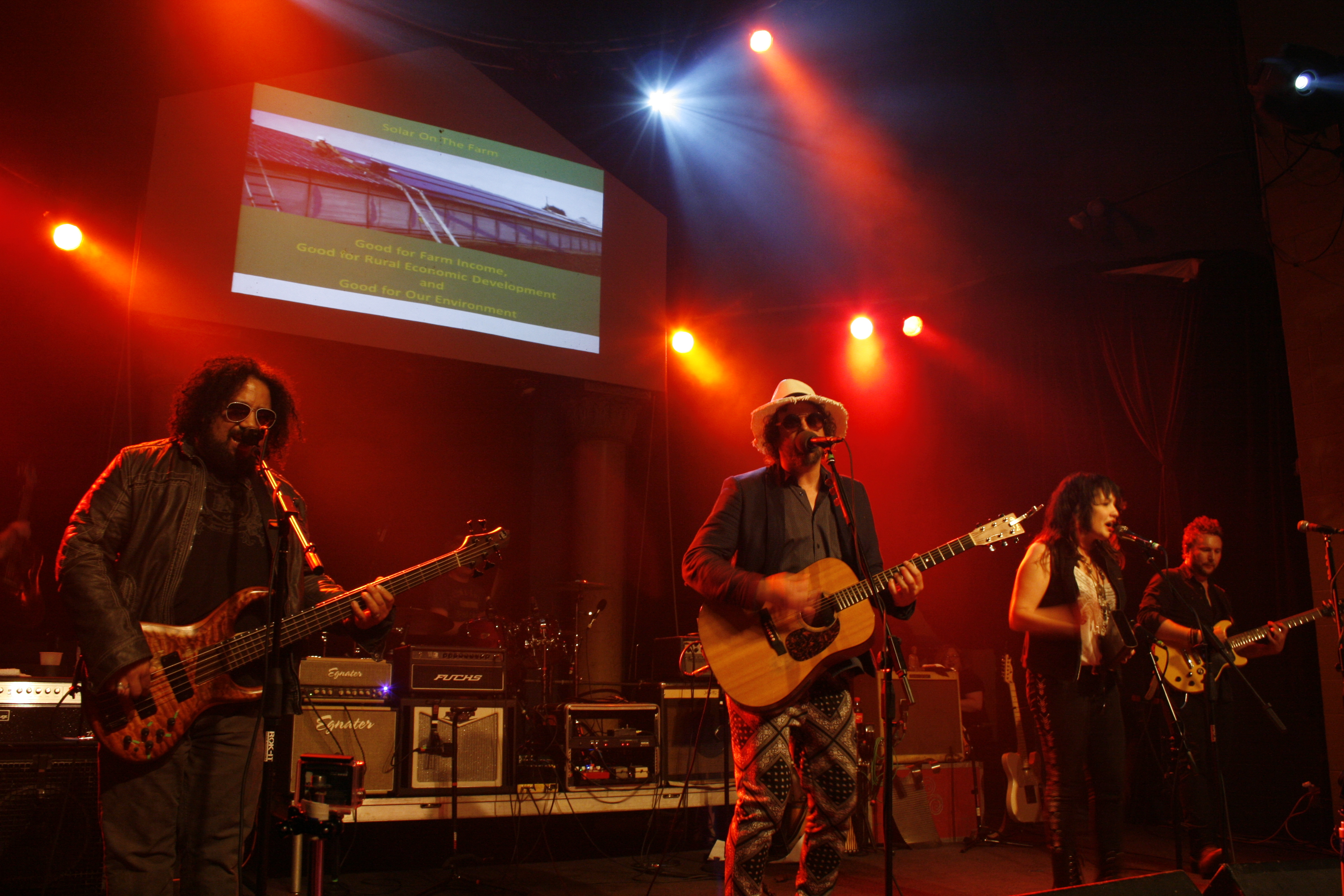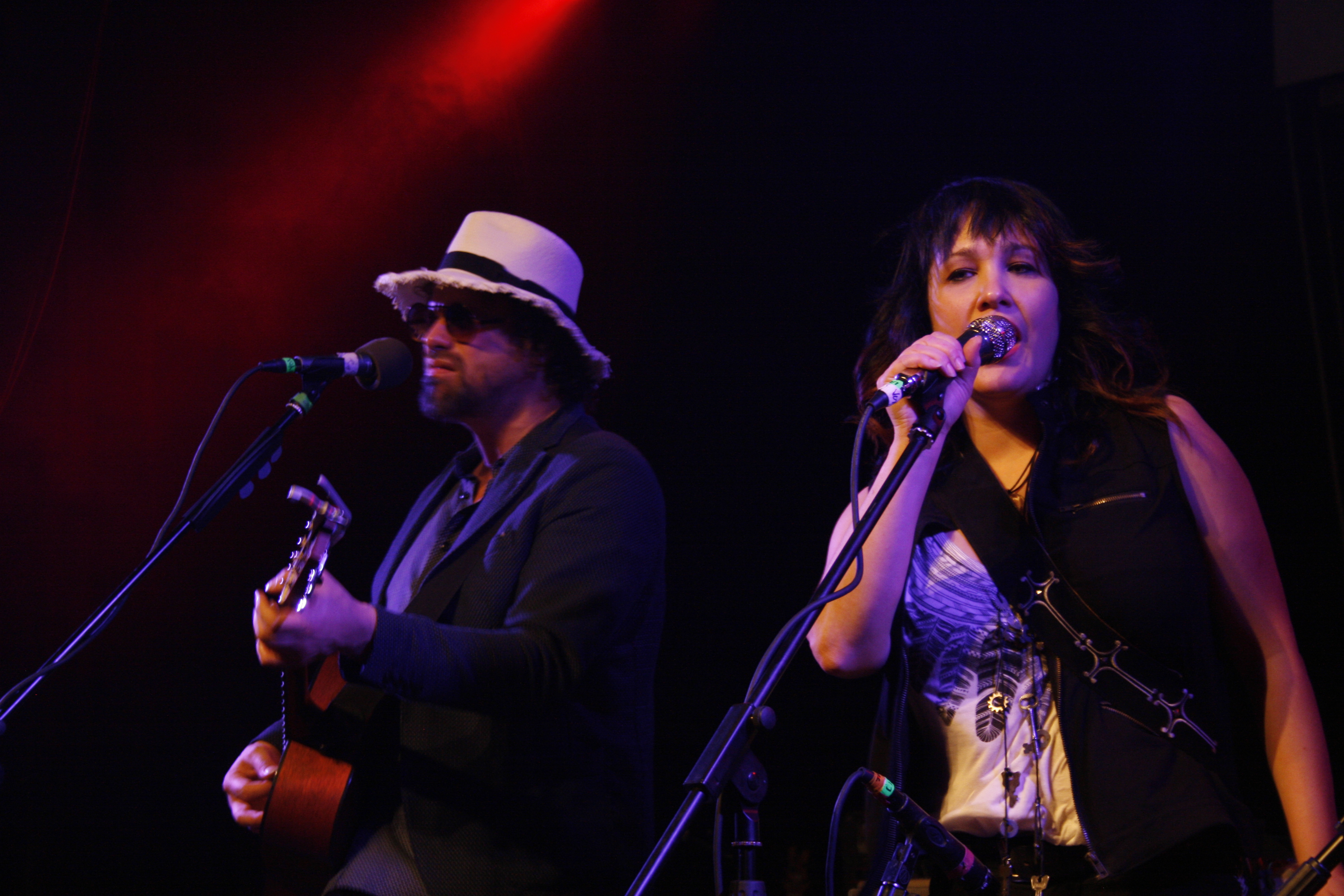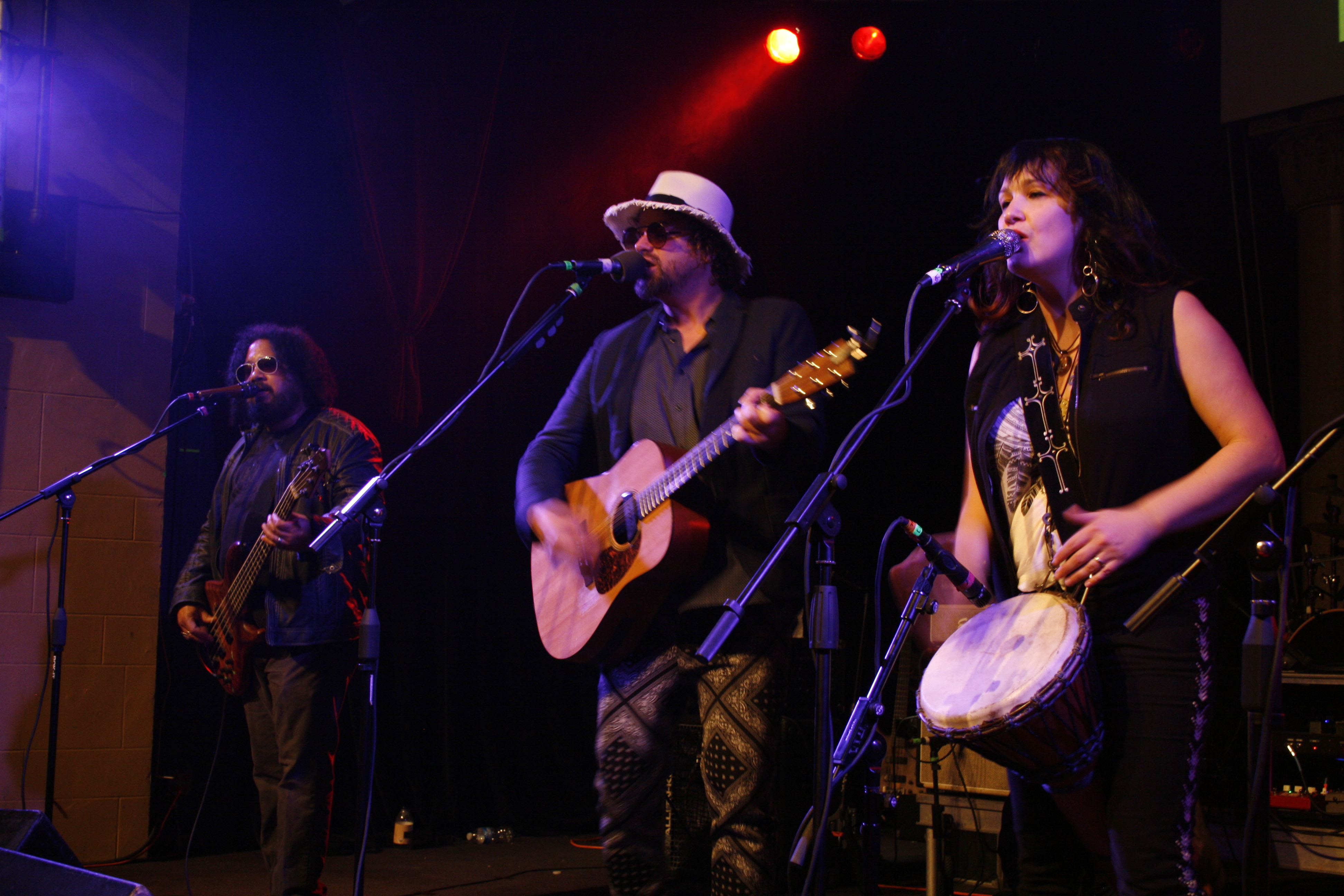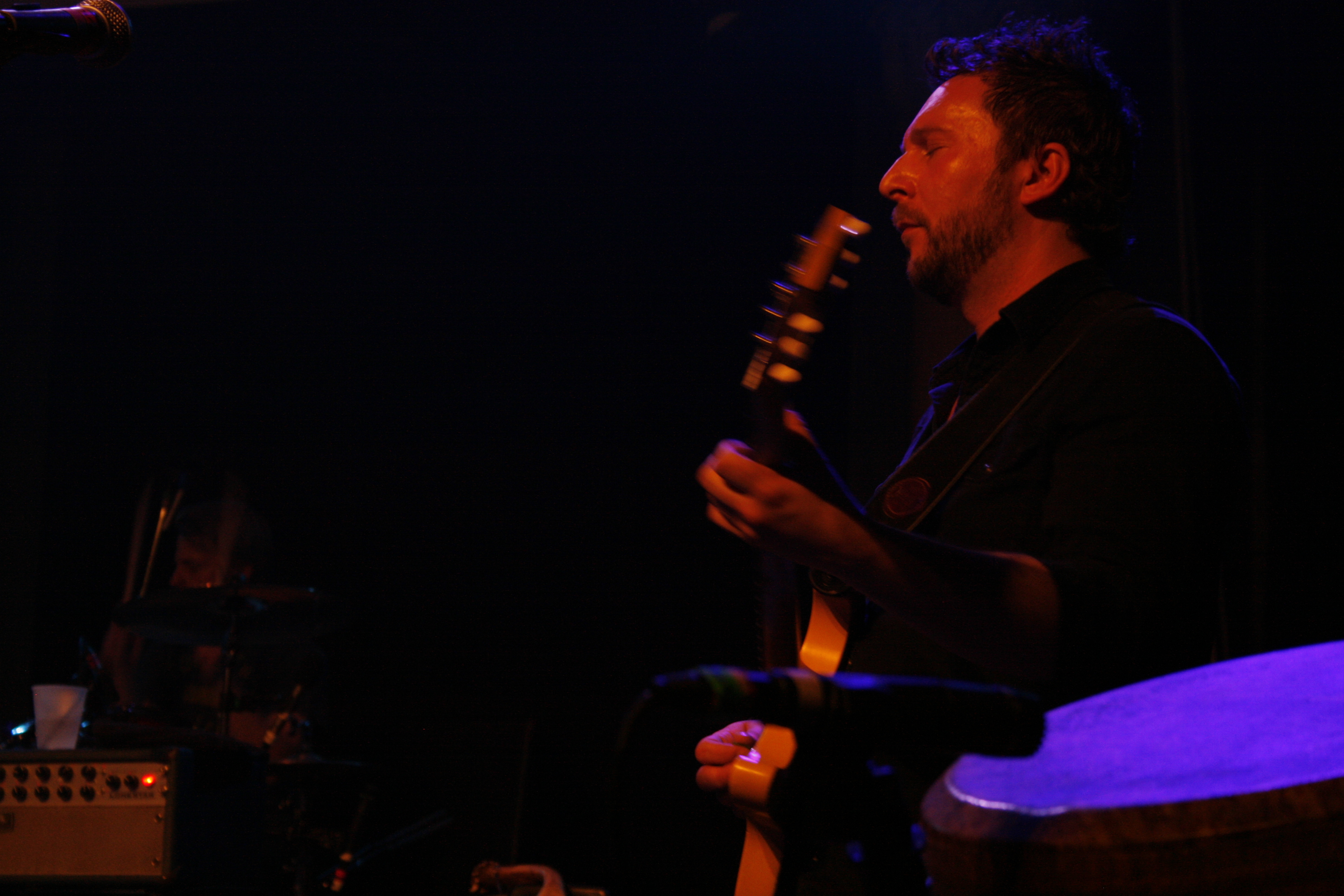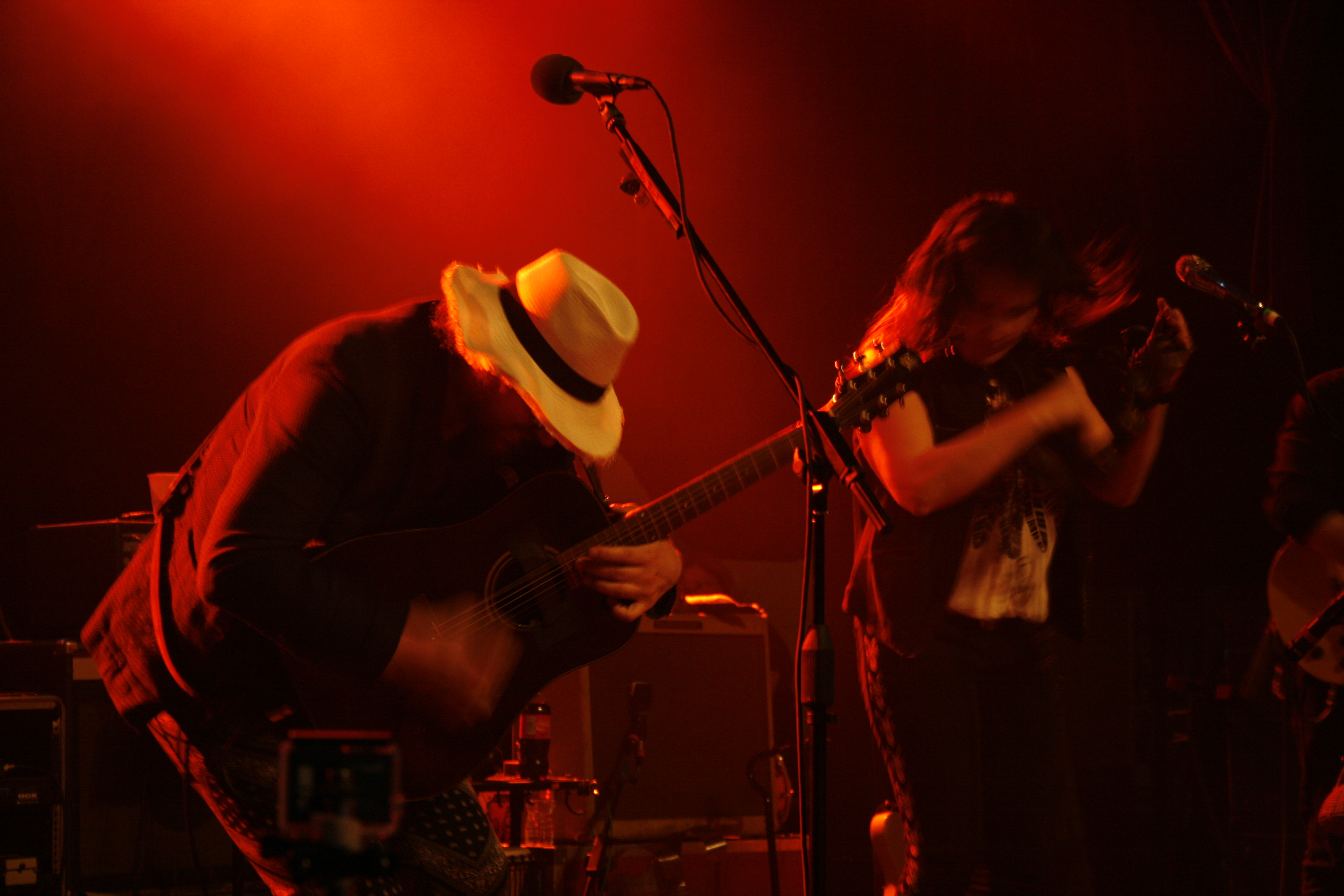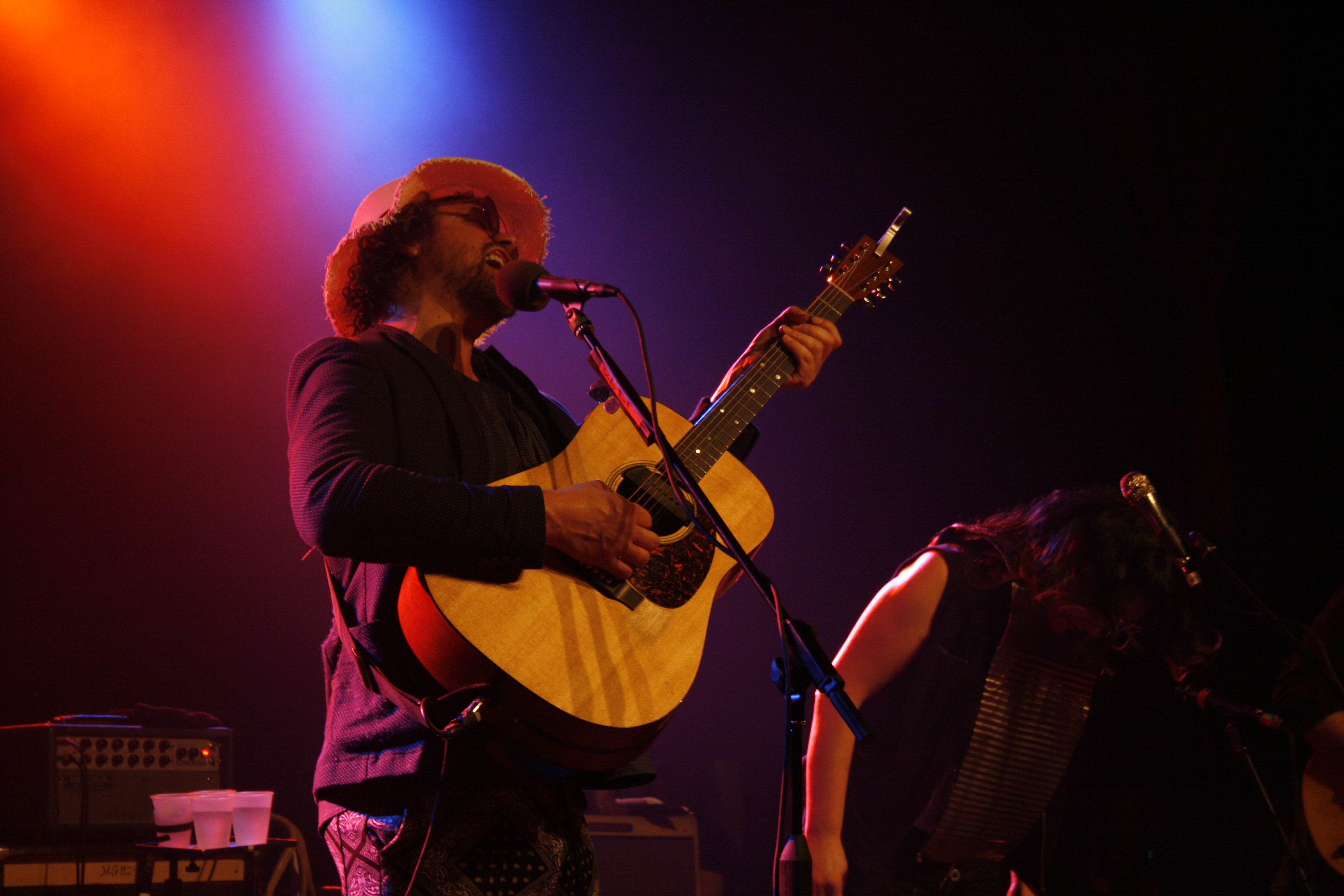 All photographs are Copyright © 2015 Jonathan Wayne.