A place to see good, share good, and do good.



LIFT 1 Lifted
What's
this? Your lift is: privatepublic.
Change to publicprivate.
This World Spotlight was created on Feb 18, 2021 @ 06:43:06 am
Browse Light on the World Spotlights
Music Cleo Patricx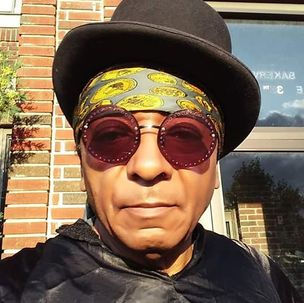 Cleo Patricx was born in Chicago, Illinois on August 13 1962.

Cleo plays lead guitar, bass, and piano.

Artists that influenced Cleo include Albert King, Jimi Hendrix and Wes Montgomery.
Growing in Chicago, Cleo had the opportunity to meet and play with an array of second generation bluesmen, including Albert King, Buddy Guy, Hubert Sumlin, Boston Blackie.

Oprah Winfrey interviewed Cleo as a guest personality on her television show in the early 1990's.
Cleo on Opra
He later performed and recorded with Billy Cox, who is the last surviving member of Jimi Hendrix's Band of Gypsies, and with Buddy Miles.

Cleo is an accomplished ambidextrous virtuoso guitarist who uses a blend of the above styles.
Cleo has performed at many venues, such as the Limelight, Metro Theater, the Riviera Theater, the Checkerboard Lounge with Buddy Miles, the Vick Theater, and the State Theater, all in Chicago. In the twin cities he has performed at the Fine Line, the Trocaderos and the Minnesota Music Café.

Ambidextrous Corporation developed a mind expanding, diversified phenomenon spearheaded by Cleopatricx. This enables guitars to play left and right handed with strings in reverse or standard application. With this linear method that dates back to the Jazz Age (late '20's) guitars are able to improvise for virtually The Band of Gypsies style concept as well as free form their own ideas in the Hendrixian style.





Prinsex Cleopatricx also is a professional graphic designer and sells creations online.

Facebook
Prinsex Cleopatricx Facebook
Facebook Rockstar Package
Cleo Patricx Funky House of Representatives Facebook Page
Cleopatricx Entertainment Facebook

© 2014-2021 One World Blue, LLC ®