A place to see good, share good, and do good.



LIFT 2 Lifted
What's
this? Your lift is: privatepublic.
Change to publicprivate.
This World Spotlight was created on Dec 8, 2019 @ 05:06:49 pm

Project by
Bernard Asper

Visit profile page for more!
Browse Light on the World Spotlights
Healing Bart Foley Psychotherapy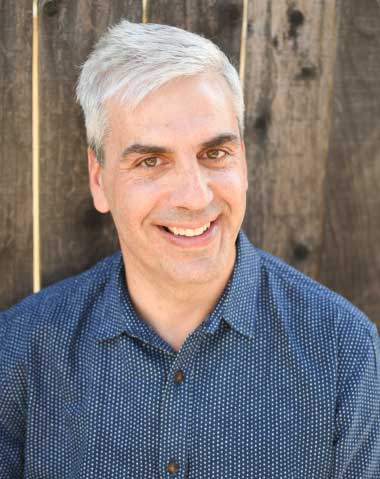 Whether you feel unfulfilled in your career, relationships, or use substances, food or sex to cope with uncomfortable feelings, therapy can assist you in gaining valuable insights and facilitate lasting change.

If you find yourself wondering if you have a problem with substances ,you probably do! While many people use alcohol and recreational drugs for fun and to bond with others, some people cross the line into problem use. If you wonder if you have crossed that line, therapy can assist you in dealing with problems that may have contributed to your substance abuse and help you come up with an appropriate plan to treat it.

Depression and anxiety can be an intense and overwhelming obstacle in living the life you want. Effective treatment is possible and psychotherapy can assist you in removing the restraining forces that prevent you from living the life you want. Many start to find relief from just a few visits and find that psychotherapy helps them make lasting changes.

If you are in a relationship that is in distress, therapy can greatly improve your connection. I help couples of all sexual orientations become open, mutually attuned and responsive to each other in order to re-establish their emotional bond. With this emotional connection restored, couples can heal a distressed relationship, revitalize a tired one, or possibly rescue one gone awry.

Bart Foley is a licensed Marriage and Family Therapist (MFC #48016) in the Los Feliz area of Los Angeles. He is able to address a broad range of issues, and treats couples, adults and adolescents. His approach to counseling includes Psychodynamic, Systems Centered, and Emotionally Focused Couples Therapy.

In addition to supervising therapists and interns, Bart has led trainings in Attachment Theory and Adult Romantic Love, Mindfulness Techniques to Decrease Anxiety, and Treating Substance Abuse. He has 10 years experience working as a Substance Abuse Counselor and completed a practicum at New Leaf Services for the LGBT community. Also, Bart was selected for and completed a highly sought after two year internship with a Certified Emotionally Focused Couples Therapist Supervisor.
Associates Location
4620A Hollywood Blvd
Los Angeles, California 90027

Problems in your primary relationship usually have negative repercussions on all areas of your life including work, family and an overall sense of well being. Couples therapy can help restore and deepen secure bonds in your relationship.


Although there is higher level of social acceptance for diverse sexual orientations and gender identifications, many LGBT couples and individuals suffer from internalized homophobia which can negatively effect relationships and self esteem. LGBT individuals and couples share universal issues, yet have unique concerns.
APPROACH

Emotionally Focused Therapy for Couples, EFT is a powerful form of therapy that increases mutual understanding of both partners' emotions and experiences. Have you noticed how particular types of arguments often recur over and over again? EFT is so transformational and effective that it can actually turn these fighting patterns into bonding patterns and opportunities for intimacy. The therapist is there first and foremost to support the relationship and does not take sides with either partner, which creates an extremely safe space for exploration.
Research studies find that 70-75% of couples move from distress to recovery with EFT, and approximately 90% respond with significant improvements.

Psychodynamic Psychotherapy, Psychodynamic therapy focuses on the conscious and unconscious roots of emotional suffering and problematic behavior. Its goal is not only to alleviate the most obvious symptoms but to help people lead healthier lives. It effectively treats symptoms including depression, anxiety, panic and stress-related physical ailments, and the benefits of the therapy grow after treatment has ended, according to new research published by the American Psychological Association.
Mr. Foley can be reached at 213 417- 8884
310 849-7199
Therapy Practice located at:
Los Feliz
4620A Hollywood Blvd
Los Angeles, CA 90027
© 2014-2023 One World Blue, LLC ®