A place to see good, share good, and do good.



LIFT 1 Lifted
What's
this? Your lift is: privatepublic.
Change to publicprivate.
This World Spotlight was created on Jun 28, 2019 @ 04:26:39 pm

Project by
One World Blue, LLC

So why the name Blupela? Actually it is just a cool name we came up with. But it also means Blue Bird of Paradise in Papua New Guinea. It is a bird that is endangered and protected and it serves thus to show you our values here at One World Blue, LLC. Blupela is the brand name and One World Blue is the corporation. We work for good things in and around the world. Protecting the environment is one thing we believe in. So why One World Blue? Well what do you see when looking from the moon at the Earth? Does that answer your question? Originally founded in 2005, One World Blue, LLC, has been building something online that is different from all the rest because we care and we are bringing goodness to the Earth with the quality projects and profiles you will see on our network. Blupela.com is the Social Network for Social Change of The One World Blue Good Network. We are a revolutionary social media and crowdfunding platform that promotes initiatives and profiles for changing and healing the world one good deed at a time. We also serve as a global, moderated forum to promote the sharing of ideas related to peace in our world, the betterment of our planet and its ecosystems, and the celebration and appreciation of cultural diversity. One World Blue will become the go to destination for anyone wanting to do good online and in the marketplace. Blupela.com is a site where users can put their Good Initiatives and Profiles online and accept funding, time, and goods as well as allow people the ability to communicate and chat about the initiatives, projects and profiles. One World Blue is committed to social harmony, the support and education of wholesome and healthy ecosystems, protection of wildlife and the Earth's resources, and the appreciation and celebration of diversity. One World Blue believes in equality for all human beings and we may be branded The One World Blue Good Network, the Social Network for Social Change.
Visit profile page for more!
Browse Light on the World Spotlights
Women Linda Dibucci Piatt Sotheby's International Realty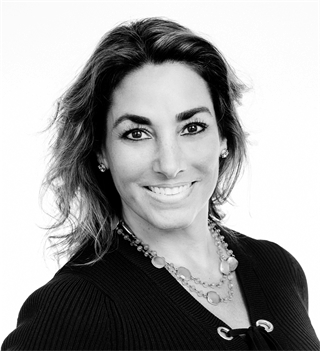 Linda Dibucci
Real Estate Professional in Glenshaw, Pennsylvania United States
Expertise, Loyalty, and Integrity
With over 30 years experience, Pittsburgh real estate agent Linda DiBucci is renowned by colleagues and clients for loyalty, professionalism, and knowledge of this dynamic and unique real estate market. Linda and her team's mission is to provide each of our clients with extraordinary service, act with honesty, integrity, and truth. Linda consistently ranks in the top producing agents in the region. Together with Piatt Sotheby's International Realty, we are your premier destination for all things real estate related in the Greater Pittsburgh area.
3402 Harts Run Road
Glenshaw, Pennsylvania, 15116
United States
412.850.5404