A place to see good, share good, and do good.



LIFT 1 Lifted
What's
this? Your lift is: privatepublic.
Change to publicprivate.
This World Spotlight was created on Mar 31, 2019 @ 02:03:31 pm

Project by
Taste of Pittsburgh

We are taking Legends and Legacies and moving it over to a digital platform. I am extremely excited to partner with One World Blue, www.oneworldblue.com. It is a Global Platform where we share stories of people who have made a difference and changed the world to become a better place. We drive stories regionally through social media as well as nationally and on an international stage for the most exposure and connections with individuals from all over the world. It's been a world-wide platform but we are putting an extensive amount of energy into regionalizing our platform. We share stories like yours where we drive them in the Pittsburgh region and other areas to maximize the most possible potential to have your story told. This partnership will allow me to use this technology to continue to inspire and uplift individuals in a day and age where everyone relies on the digital space. We are therefore very grateful and excited to have the opportunity to create this partnership with One World Blue. You have made a difference to so many people's lives and one which should be shared with not only the Pittsburgh region but to the world. Your story will touch lives which will bring understanding and healing to those who read and share it. We are looking forward to connecting you with more individuals and communities to share your life and touch them in a deep way. Please also know that our company structure is one in which we are walking the walk as well and we are giving 15 to 20 % of our company profit to both local, national and international charities.
Visit profile page for more!
Browse Light on the World Spotlights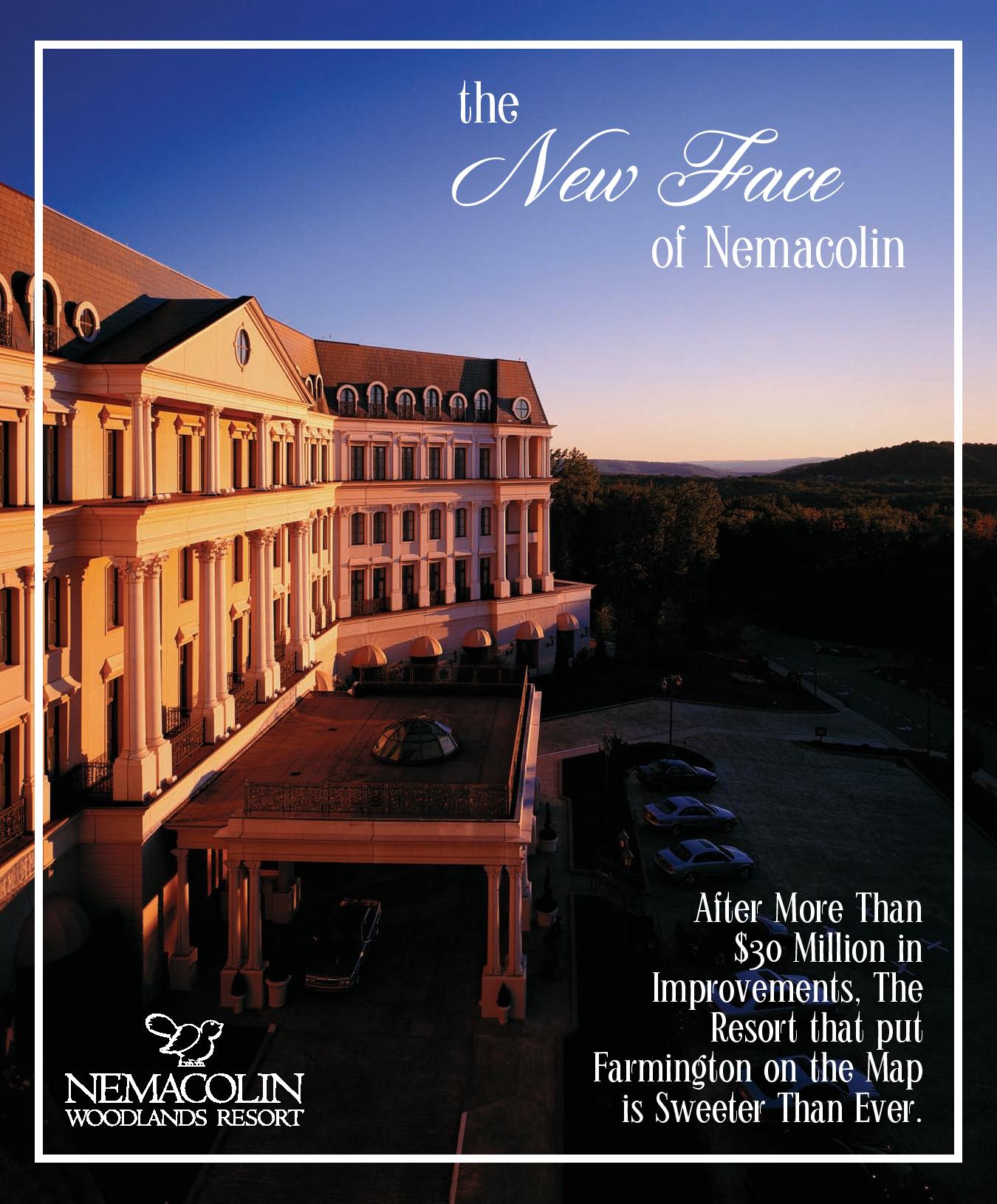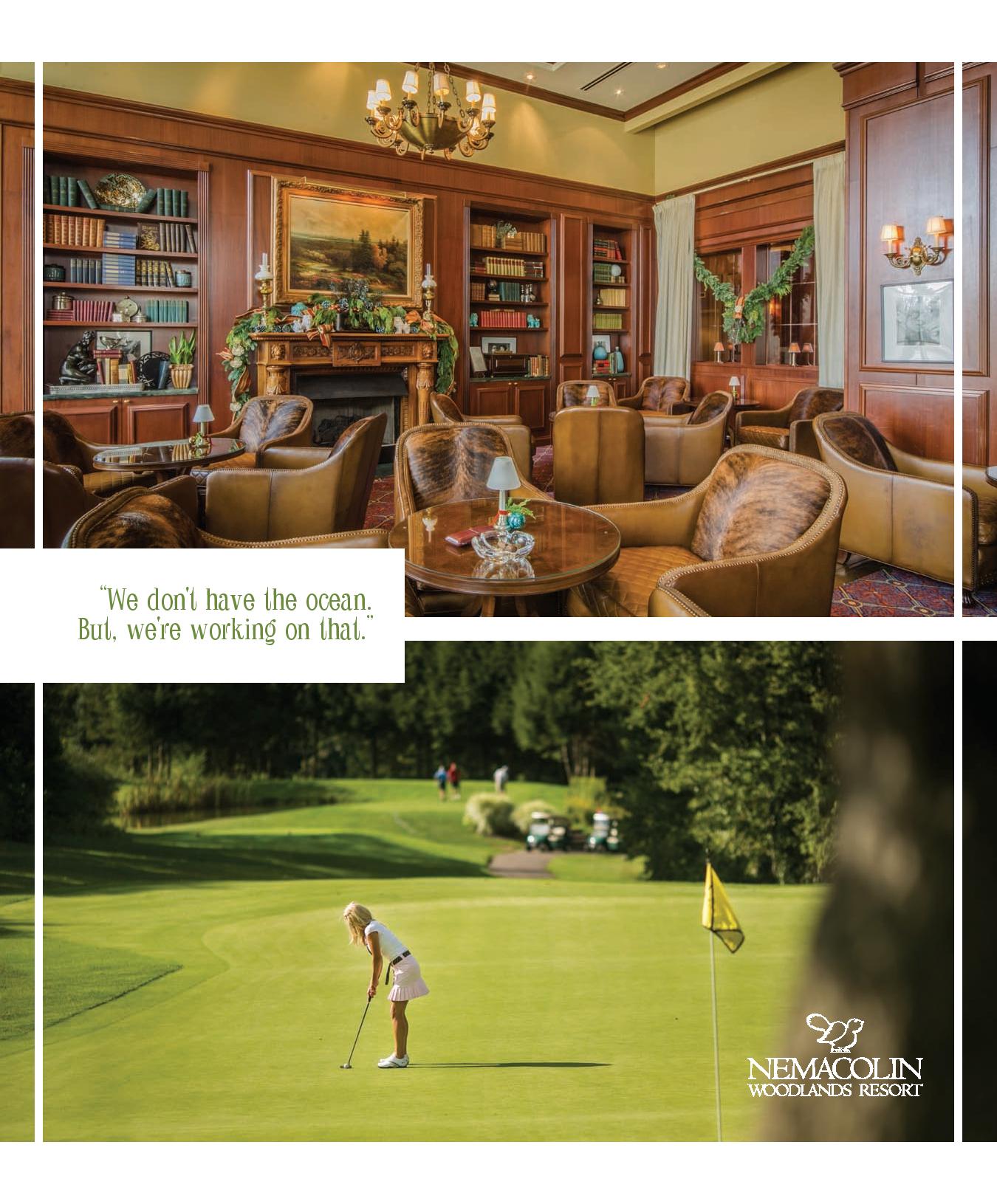 It's probably easier for us to explain what Nemacolin Woodlands Resort doesn't offer. "We don't have the ocean. But, we're working on it," remarked Joseph Hardy, founder of Nemacolin Woodlands Resort at a recent presentation at the Falling Rock Hotel. He's right. One of the greatest international resorts in existence is certainly brimming with amenities. It has a Five Star rating and includes what has already been named "Best Hotel in Pennsylvania," by Business Insider for 2015. To further guild the lily, the club has recently undergone more than $30 Million in renovations, improvements, and enhancements of new and existing attractions to appeal to guests from all walks of life.
One of the nation's highest-ranked golf courses, five-star restaurants, and five diamond hotels now has a bit more company. If guests had anything to want for previously, their demands now are certainly being met. Maggie Hardy Magerko, owner and operator of the resort is seeing to it that Nemacolin's reputation for magnificence doesn't just resonate locally, but on an international scale.
Nemacolin offers the best in golfing, fine dining, nightlife, and leisure. The Laurel Highlands are now home to the lap of luxury. The 2,000-acre resort boasts majestic vistas, unparalleled art collections, museums, even a zoo… But the ever increasing standards of the Hardy family have driven even the most elegant of resorts to ever-escalating heights.
The property-wide improvements are the largest expansion in the resort's history. New amenities have been added, guest rooms have been renovated ($1 Million went to improve the presidential suite, alone), and meeting spaces for conferences have been completely revamped.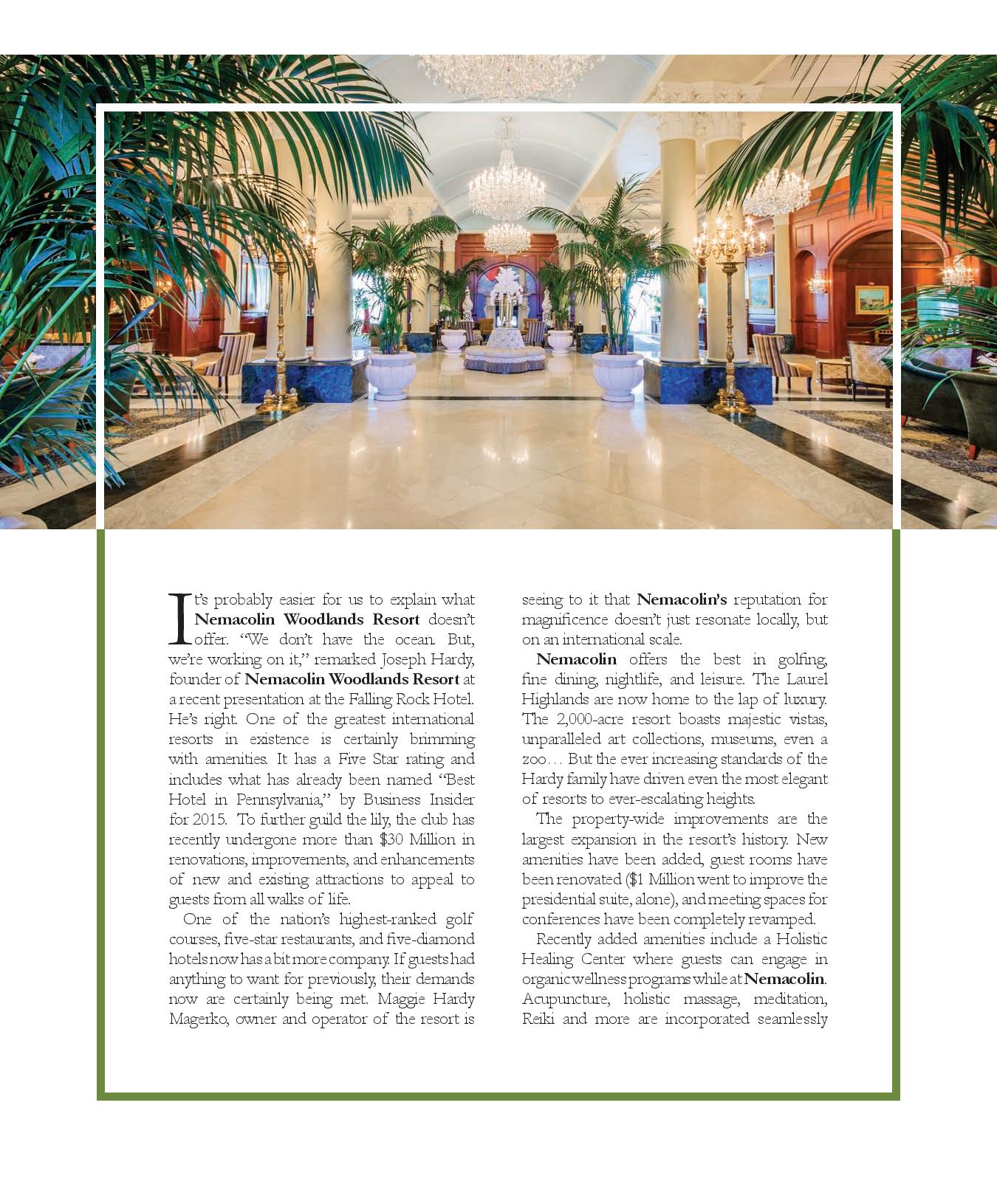 Recently added amenities include a Holistic Healing Center where guests can engage in organic wellness programs while at Nemacolin. Acupuncture, holistic massage, meditation, Reiki and more are incorporated seamlessly into daily routines so guests can leave feeling not only refreshed, but also healed.
In golf news, recent adjustments to what was already ranked Number 5 of the top 100 golf resorts by Reader's Choice has taken this club to a whole other level. Even more expansion is on the horizon as the legendary, Pete Dye has commissioned work on a ninehole expansion of Nemacolin's Mystic Rock golf course, which has been consistently named one of America's top 100 courses by Golfweek and Golf Digest.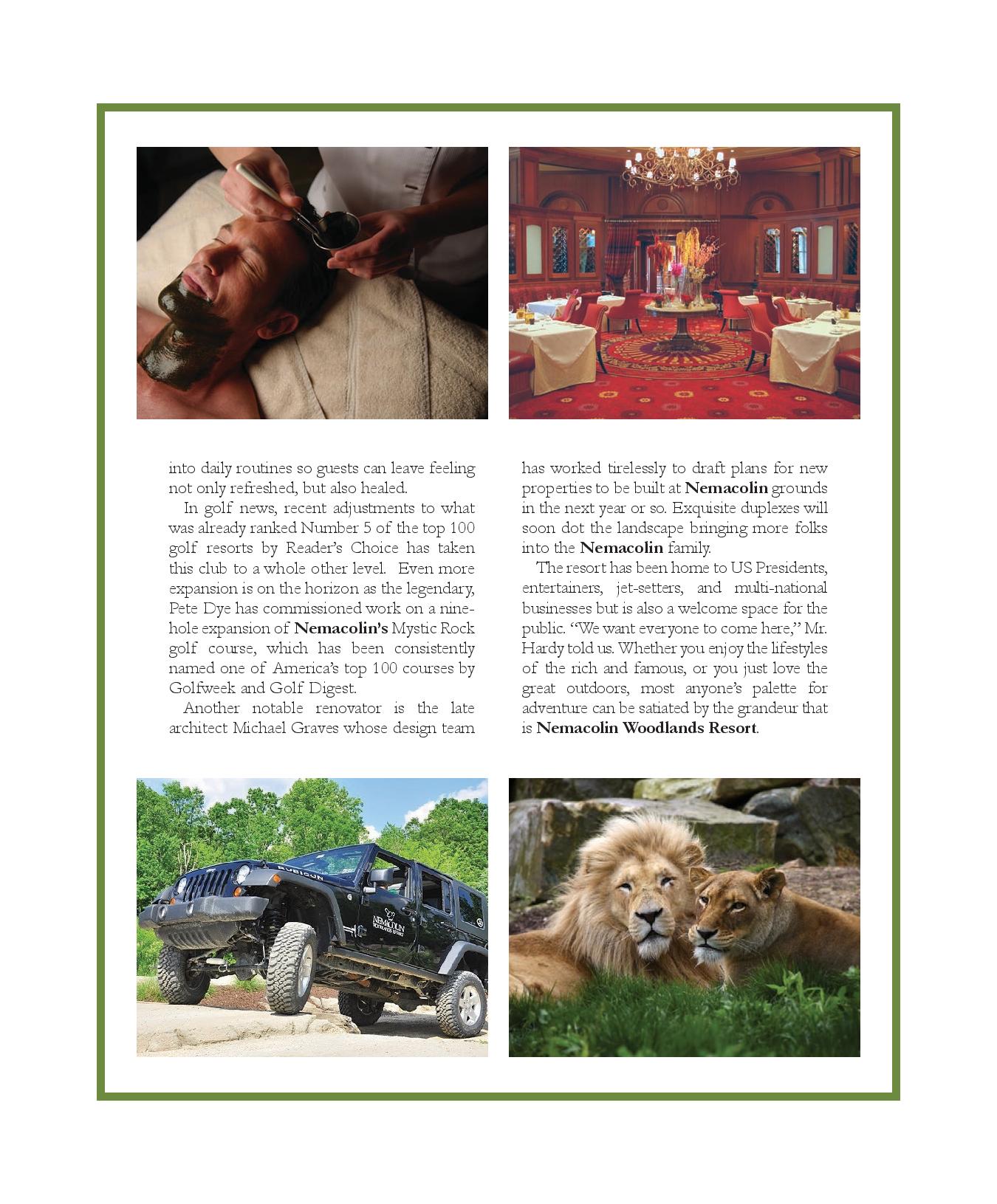 Another notable renovator is the late architect Michael Graves whose design team has worked tirelessly to draft plans for new properties to be built at Nemacolin grounds in the next year or so. Exquisite duplexes will soon dot the landscape bringing more folks into the Nemacolin family.
The resort has been home to US Presidents, entertainers, jet-setters, and multi-national businesses but is also a welcome space for the public. "We want everyone to come here," Mr. Hardy told us. Whether you enjoy the lifestyles of the rich and famous, or you just love the great outdoors, most anyone's palette for adventure can be satiated by the grandeur that is Nemacolin Woodlands Resort.
866.344.6957
© 2014-2020 One World Blue, LLC ®