A place to see good, share good, and do good.
This Initiative was created on Jan 19, 2016 @ 02:03:09 am

Project by
Jim Chester

Film Maker/ Chiropractic Advocate
Visit profile page for more!
Contact Infomation
Use this to verify that the initiative creator is who he says he is.
If any of the information is incomplete feel free to ask the creator for more details.
Address
Private
Phone
7209408207
7209408207
Birthdate, or Organization founding date
Private
Email

Organization type
Business
Tax ID
Private
Note: The author has marked this as inactive.
Browse Initiatives
Film Chiropractic The Documentary
The World's First Documentary dedicated to the education and practice of the ultimate form of health care in the world.
About Us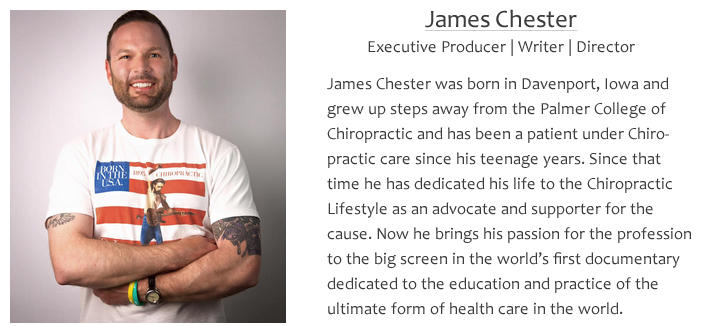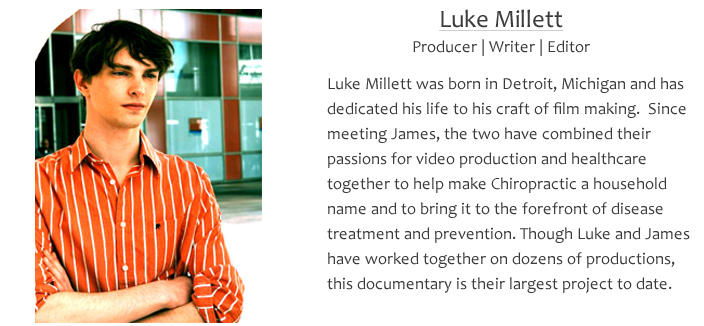 We are happy to offer Chiropractic The Documentary here at Blupela.com and work with you to help us raise funds to continue with the promotion of our Documentary. It is a must see in all homes and health care venues to make it a household name and bring it to the forefront of disease treatment and prevention.
You may sponsor our cause today with the selection of one of the incentives here on this page under From the Heart
1 DVD $19.95 each
5 DVDs $99.99 + 1 Free Extra DVD
10 DVDs $199.99 + 2 Free Extra DVDs
20 DVDs $399.99 + 4 Free Extra DVDs
Some Behind the Scenes Photos