A place to see good, share good, and do good.
This Initiative was created on Mar 25, 2019 @ 03:31:50 pm

Project by
World Evangelism Mission

World Evangelism Mission is a ministry dedicated to preaching the Gospel to those who know and who do not know the Lord Jesus Christ around the World. The Great Commission received in Matthew 28:19 consists in going to the world and preaching the Gospel to every individual. After accepting God's mandate to go around the world in 1987, Rev. Dr. Paul Dembo started traveling across different continents as a Host and Guest speaker of the Gospel. God uses Rev. Dr. Paul Dembo to strengthen existing churches through Discipleship training, Christian conferences, seminars, open air and indoor evangelism. We are very much committed to ministering to the poor and needy in Uganda. We financially support very poor families in Uganda by empowering women and children who are the most venerable in our Ugandan society. We help whole families by empowering women.
Visit profile page for more!
Contact Infomation
Use this to verify that the initiative creator is who he says he is.
If any of the information is incomplete feel free to ask the creator for more details.
Address

1003 Hern Avenue


Greensboro
,
North Carolina
27405
USA
Phone
011256705465681
3362109804
Birthdate, or Organization founding date
Private
Email

Organization type
Individual
Note: The author has marked this as inactive.
Browse Initiatives
Empowerment World Evangelism Mission
THIS CAMPAIGN PAGE IS DEDICATED TO RAISE FUNDS FOR WORLD EVANGELISM MISSION NETWORK
Rev. Dr. Paul DEMBO was born in the D.R Congo, Central Africa. He grew up in a Christian family, the seventh child in a family of nine. Concerning his Christian upbringing he says: "They taught us Christian faith and values which have shaped my life today. They taught us how to live with people and help the needy. They were great parents."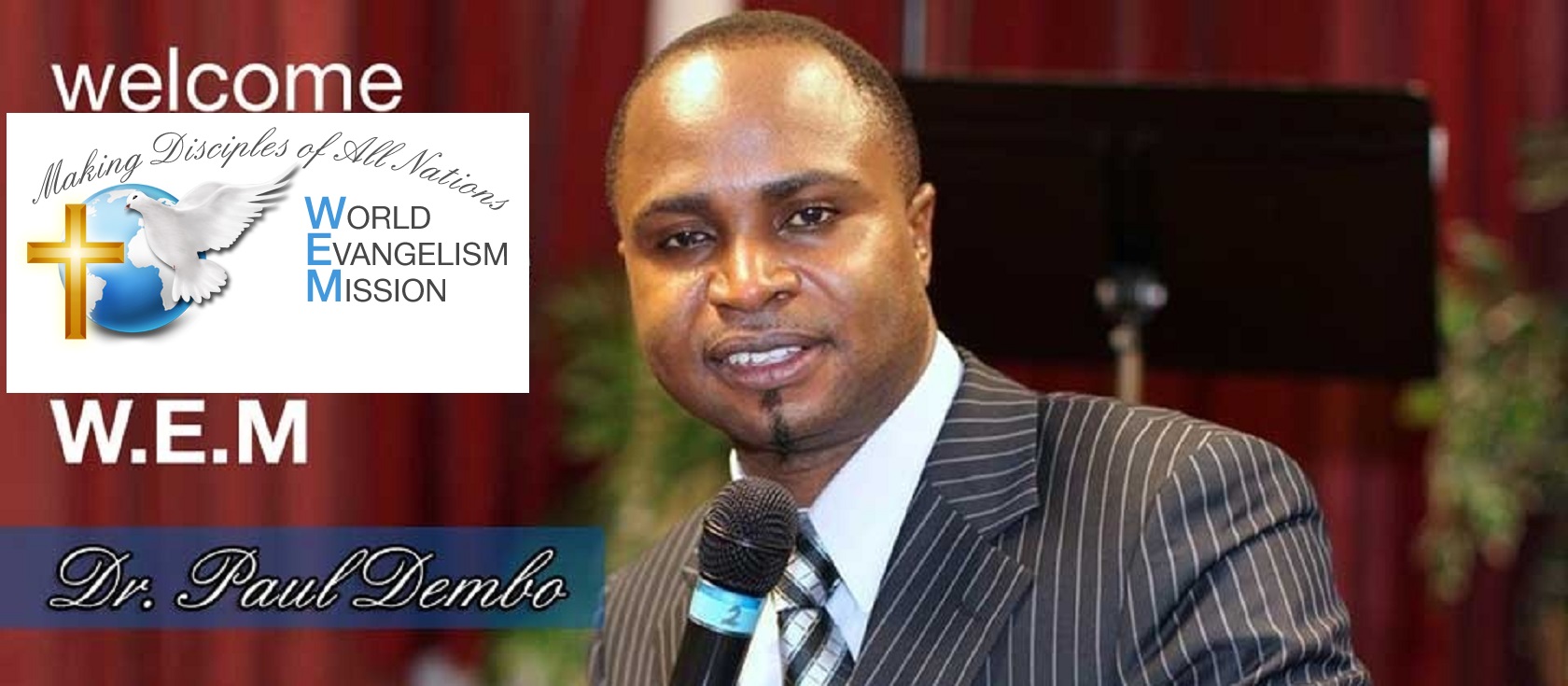 Three years after the tragic and unexpected death of both his parents in 1983, he completely dedicated his life to follow and serve Jesus. He came then he says to "contemplate different doctrines and revelations which have shaped not only my faith but also my ministry.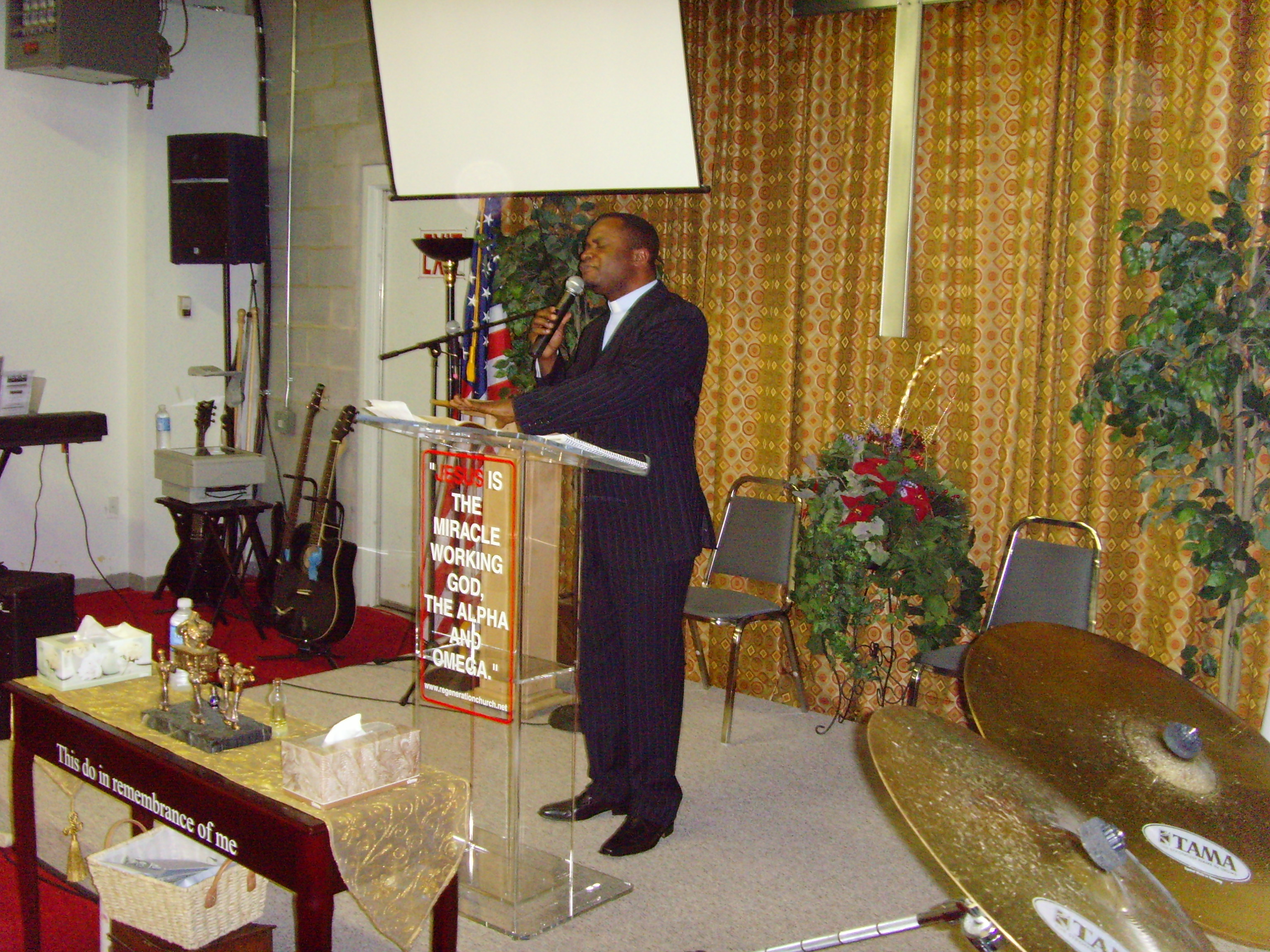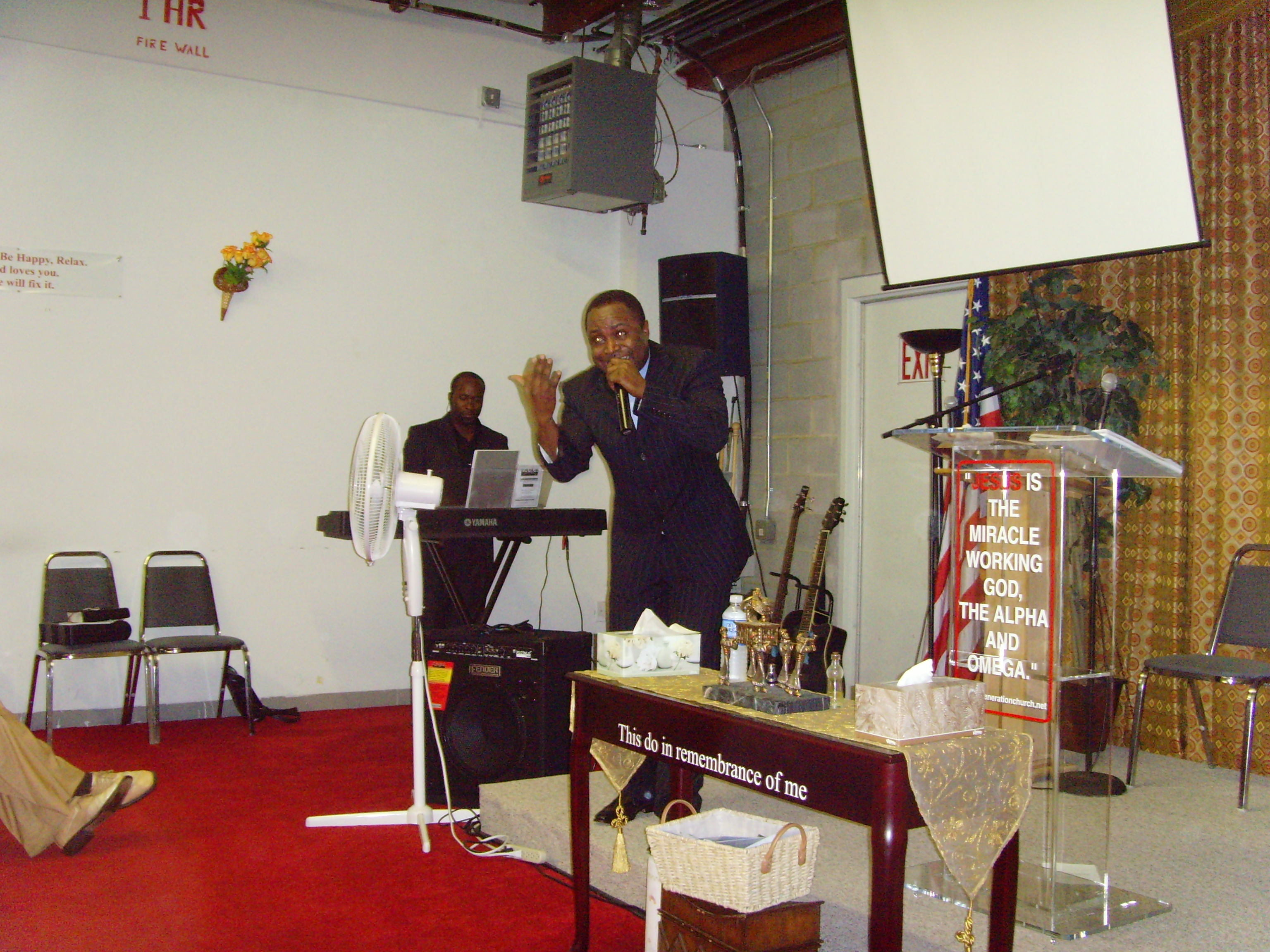 Today I am more Bible focused and follow on the steps of the apostles of Christ and apply the acts of the apostles into my own ministry and experience similar results." At the age of 19, in November 1992 he went on his first apostolic mission. He established the first church of his apostolic calling 600 km from his home town. He later planted three more churches in the Democratic Republic of Congo before making his ministry international.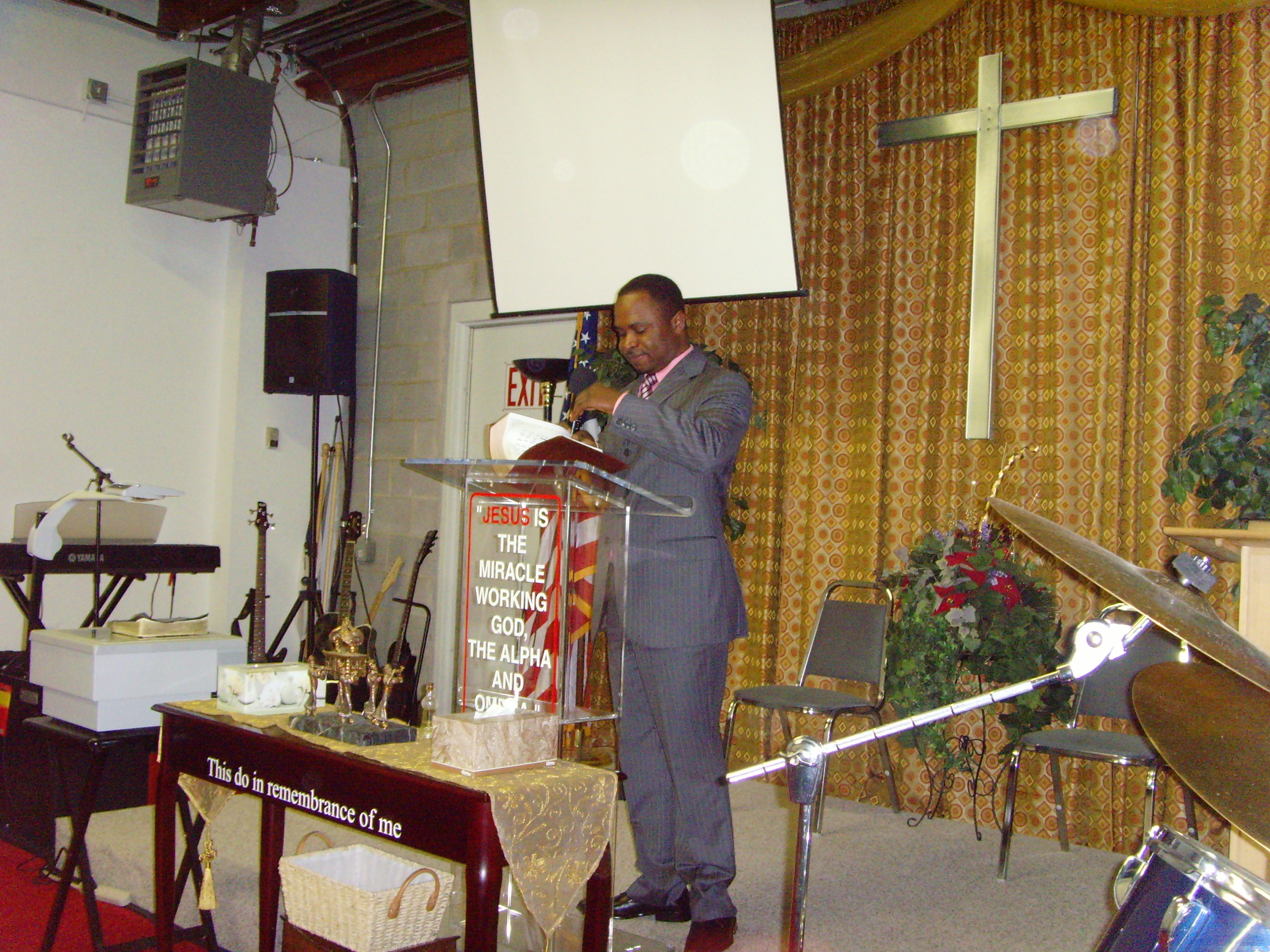 He has established and has taken part in the establishment of local churches in the D.R. Congo, Uganda, Kenya, the Netherlands, Italy and England. He also strengthens existing churches through Christian conferences, seminars and open air and indoor evangelism.
WORLD EVANGELISM MISSION NETWORK
WIN, TRAIN AND SEND
is the essence of WEM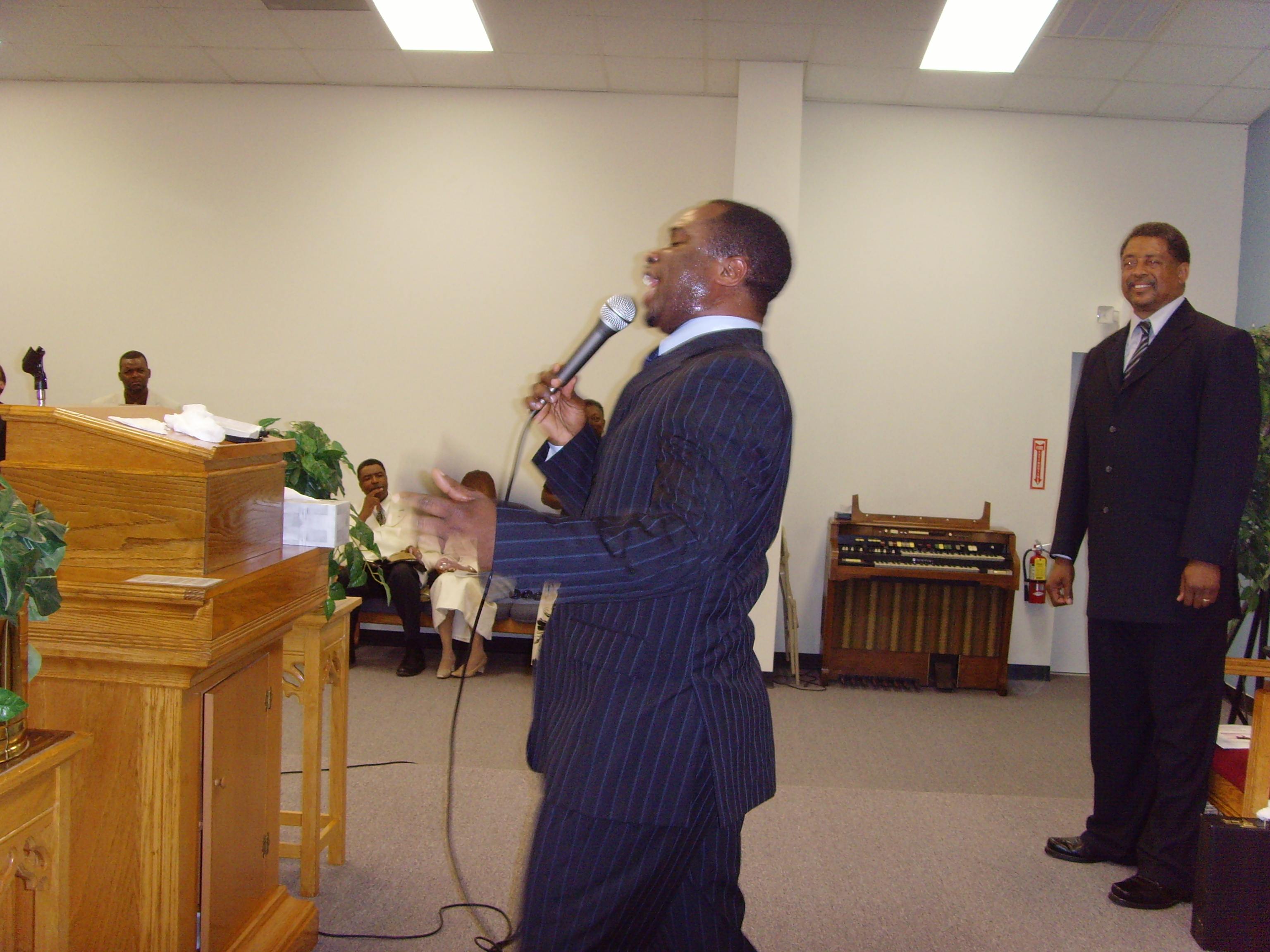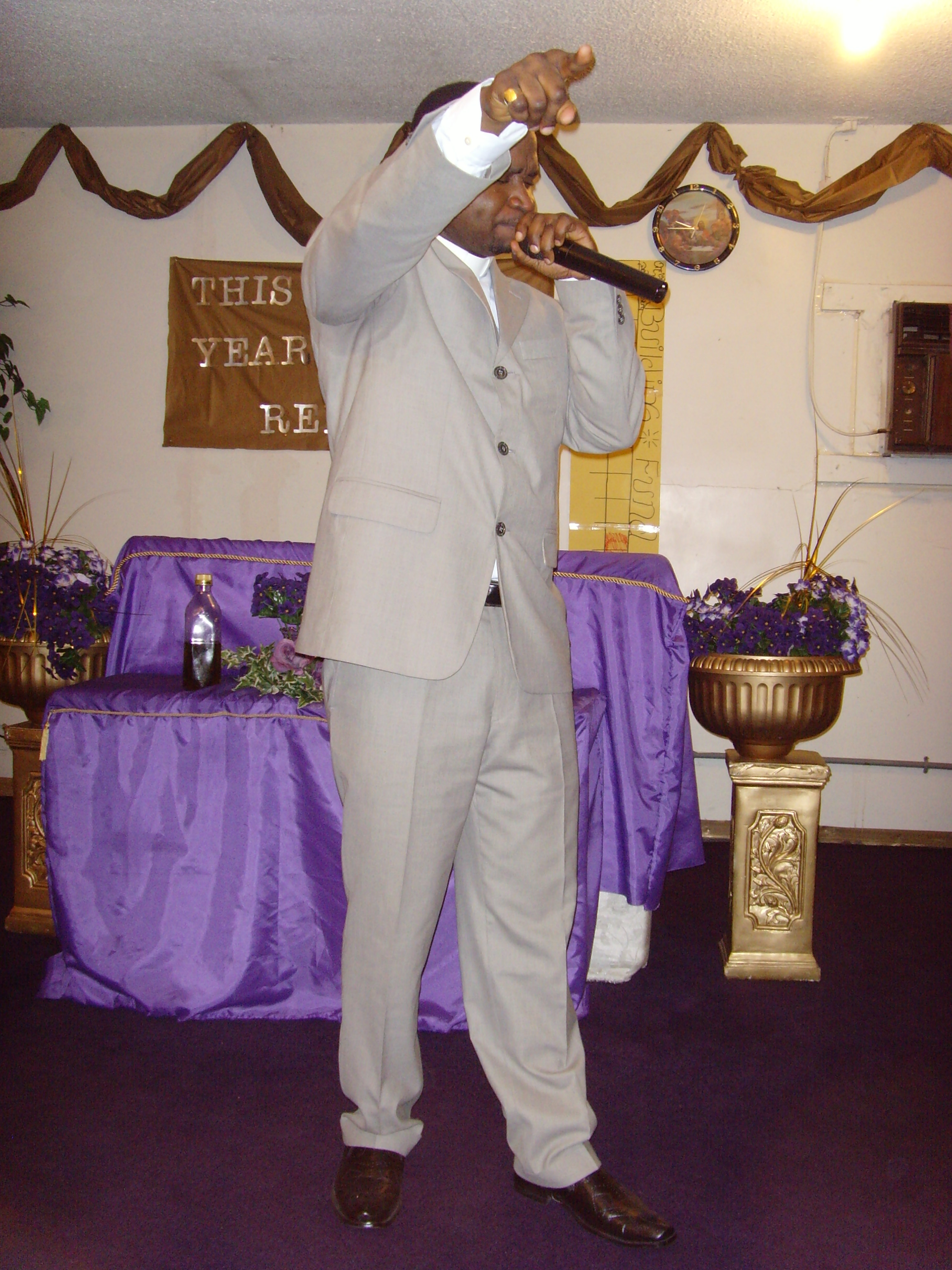 PLEASE HELP IN THIS CAMPAIGN FOR RAISING FUNDS FOR WORLD EVANGELISM MISSION NETWORK. ONLY TWO SIMPLE STEPS REQUIRED. FIRST Register
ON THIS NETWORK. THEN PLEDGE YOUR SUPPORT (BY CLICKING ON THE LINKS BELOW OR THE BLUE FUND TAB AT THE LEFT SIDE OF THIS PAGE. YOU DO NOT NEED TO CONFIRM YOUR REGISTRATION IN ORDER TO DONATE)
Register to Join The One World Blue Network and Support our Campaign
Click Here to Donate
Address: 59 Empire Court
North End Road
Wembley, Middlesex
HA9 0AQ,
England
Phone: WhatsApp: +447944718809
UK: +447944718809
U.S.A. +13362109804
Uganda: +256777623033
World Evangelism Mission Network is an inter-denominational network.
It was founded on the 11 September 1991 in Kinshasa, DR Congo by Apostle Paul Dembo who is also its President.
The purpose of this ministry is to help men and women of God move beyond their denominational limitations, doctrinal differences, the color of their skin and focus on evangelizing the world.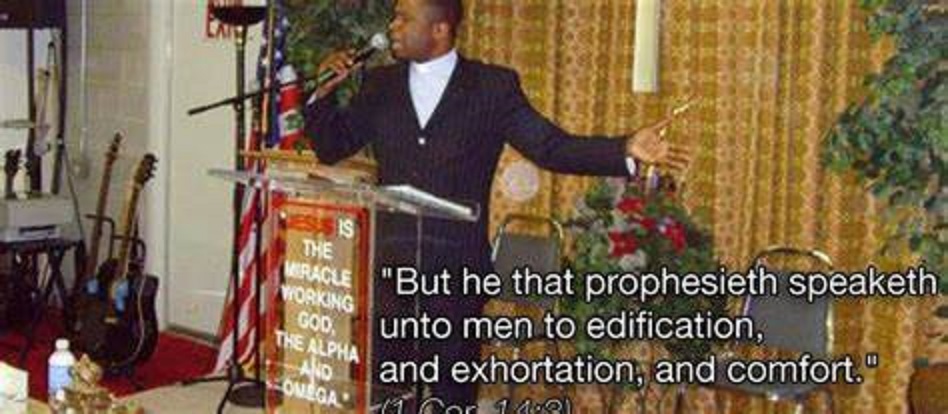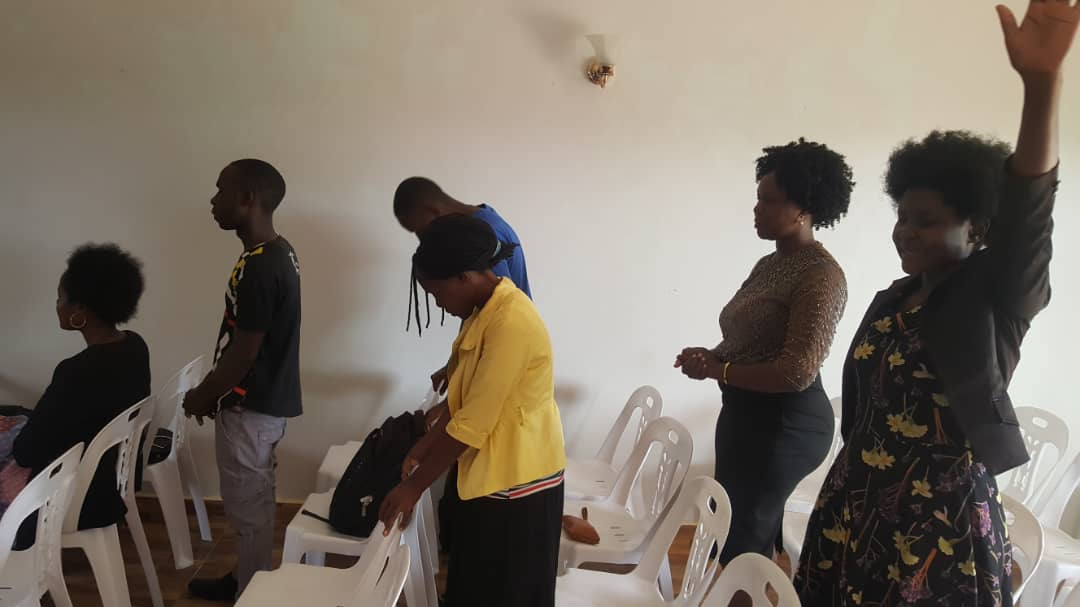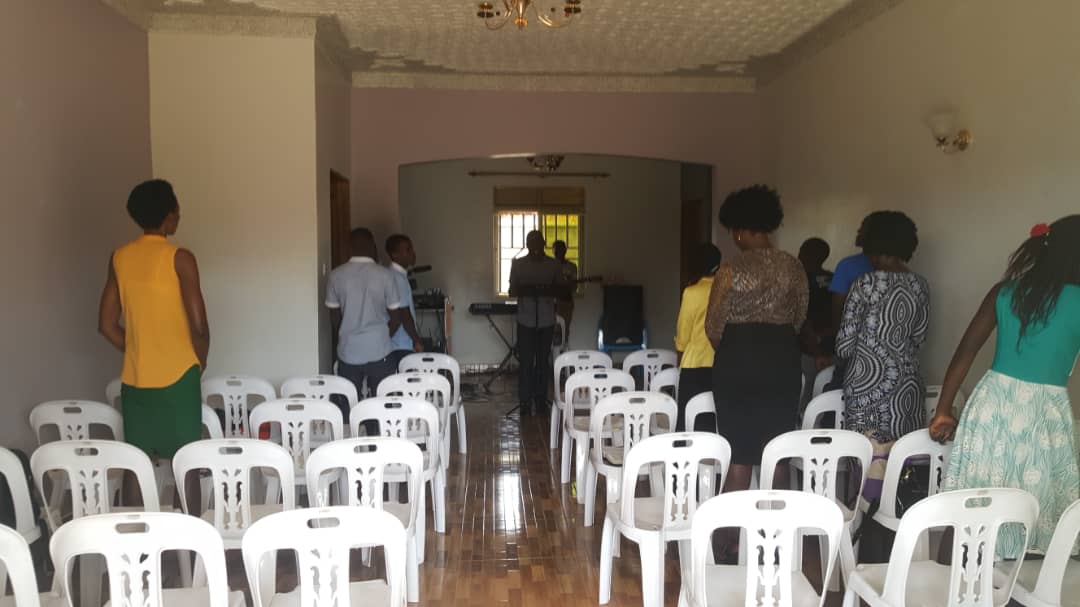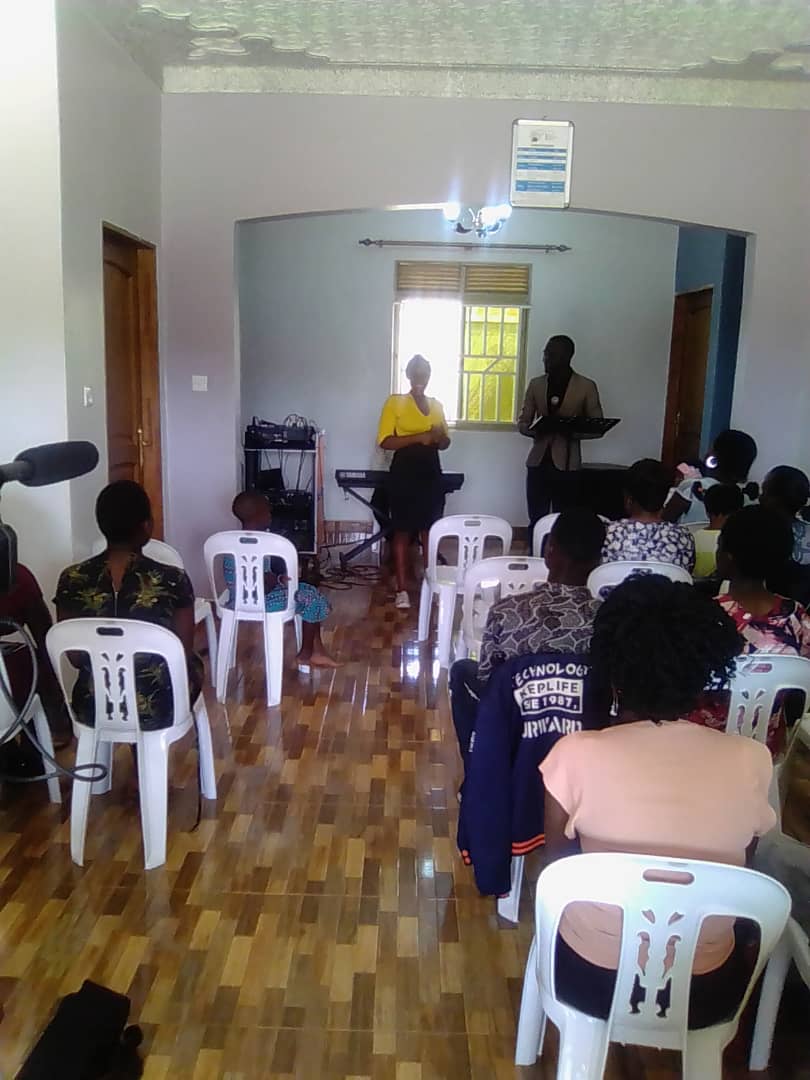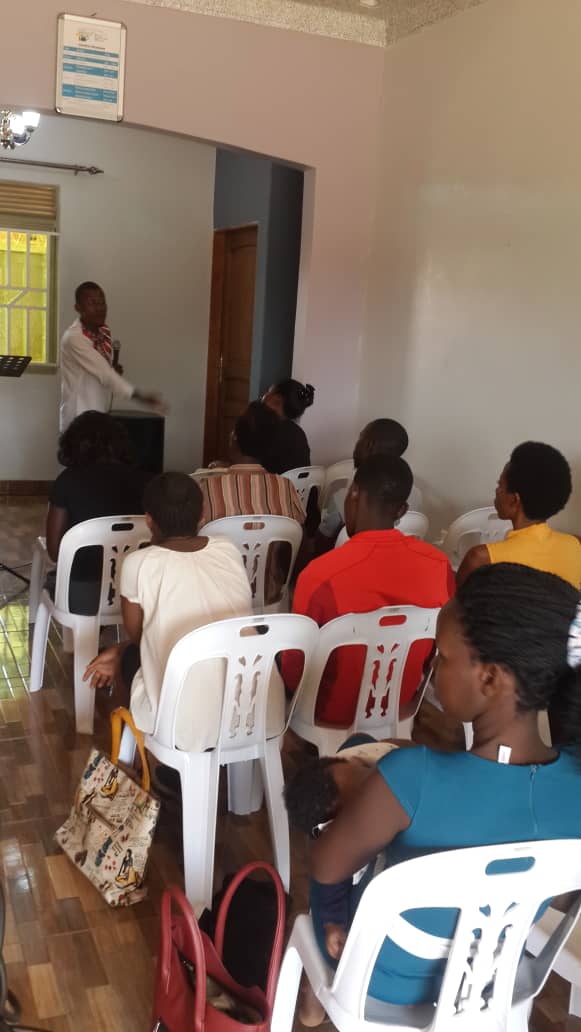 Apostle Paul has travelled the World preaching the Good News of the Kingdom of God and has brought men and women of God together through WEM Network for the same purpose.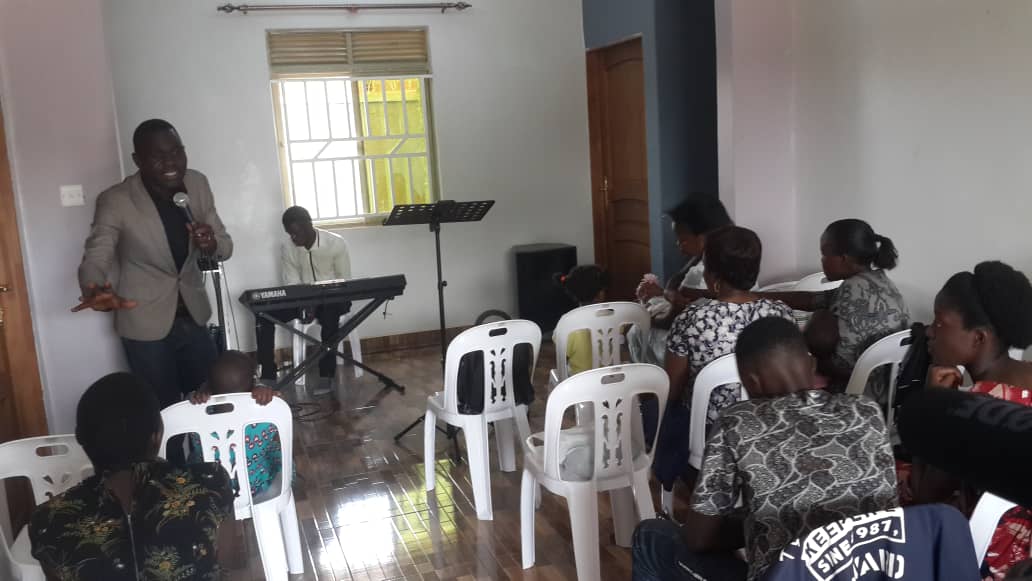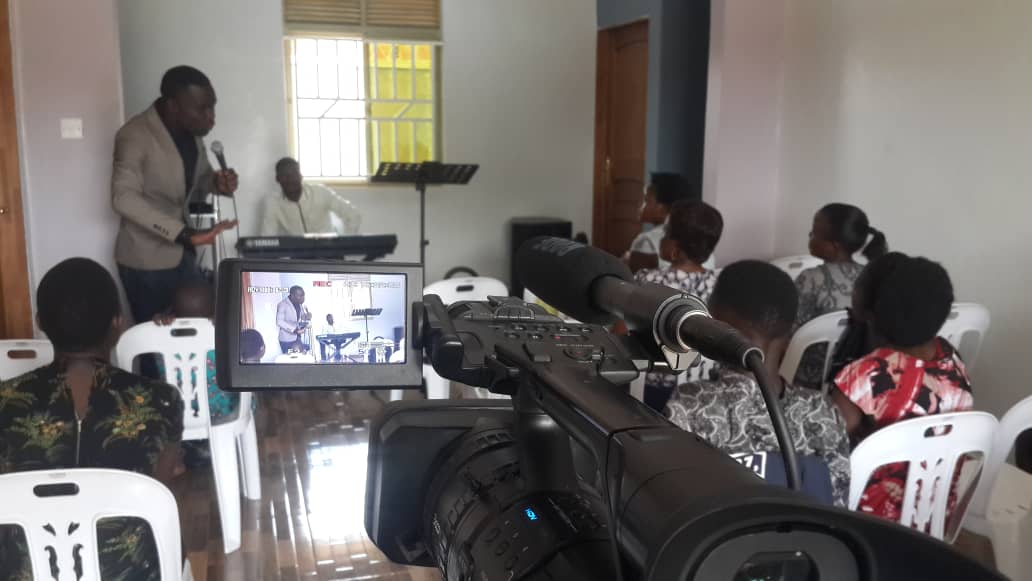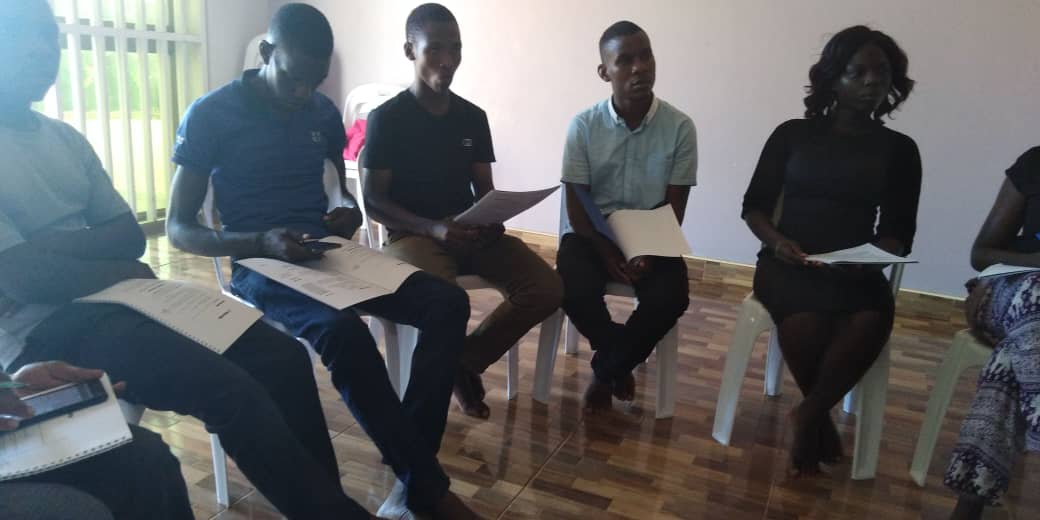 Being of the African origin, Apostle Paul knows what it means to be a pastor with a good size congregation without any building to put them in.
People in Africa often fellowship in the open air where many times rain and sun make it difficult to function. As a European citizen, he also knows what it means to have a beautiful building with all the modern comforts installed but without a good size congregation.
Through WEM Network, we bring men and women of God from the underdeveloped countries in contact with those in the developed countries and facilitate the creation of ministerial relationship where both parties experience a more rewarding harvest of souls for the Kingdom of God. All parties get the opportunity to travel and experience another world of ministry and complete each other with the capacities given by God.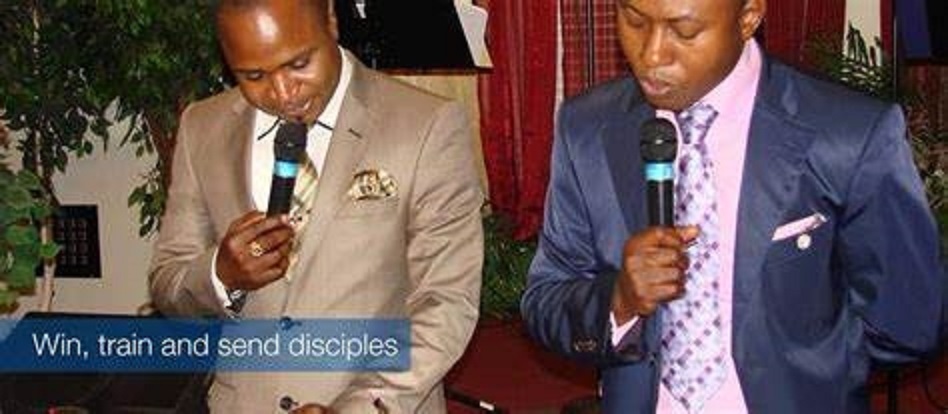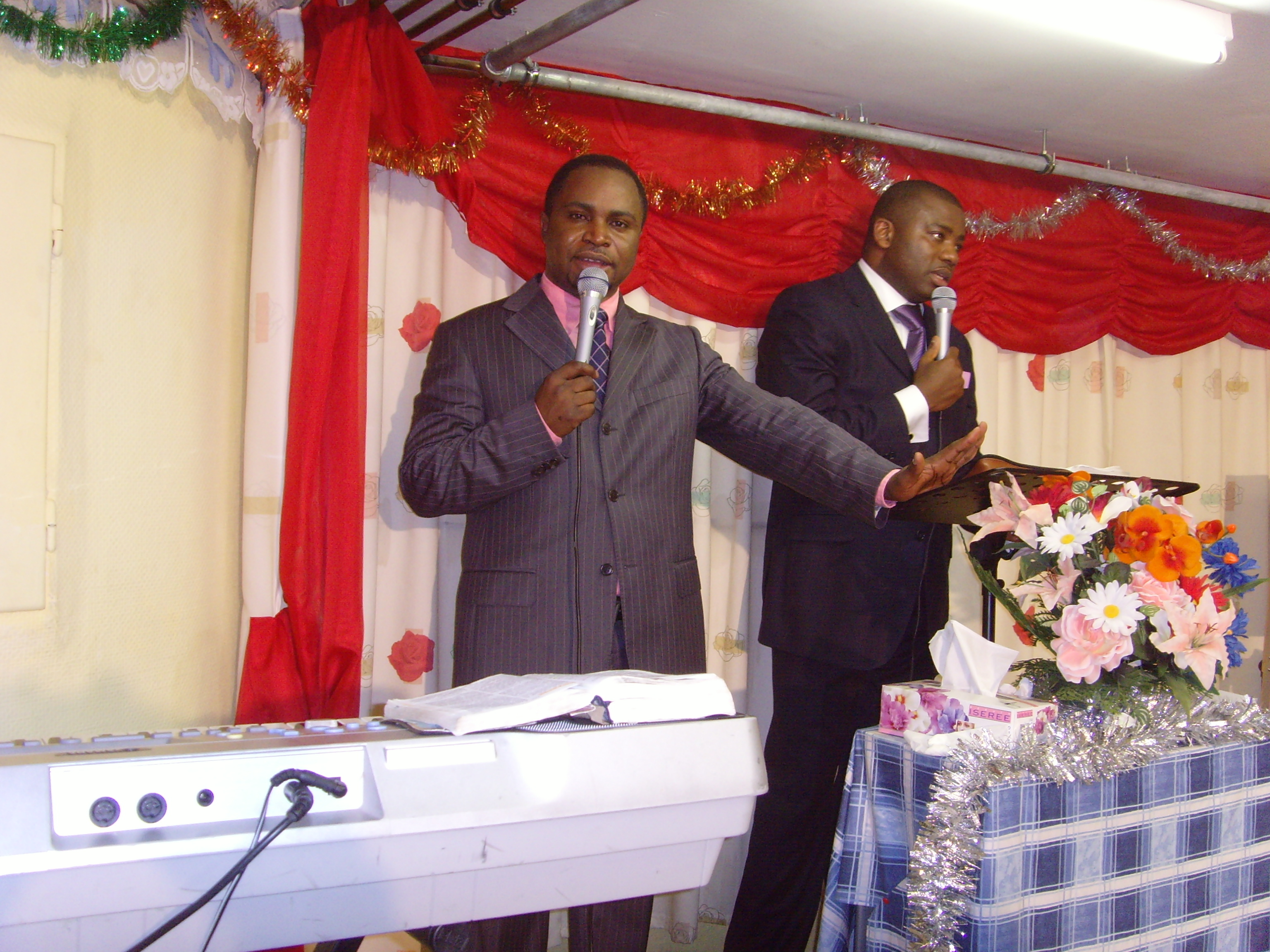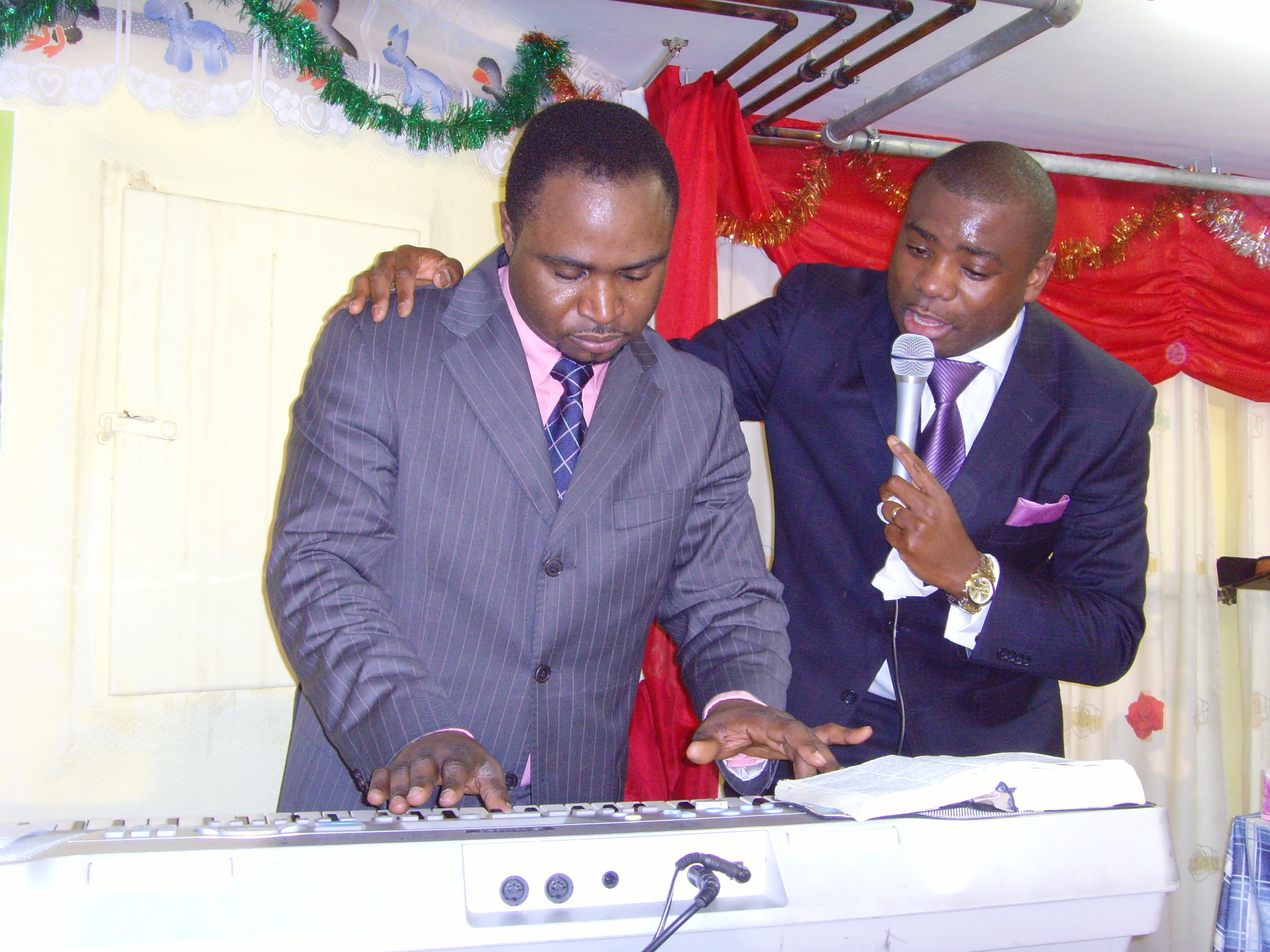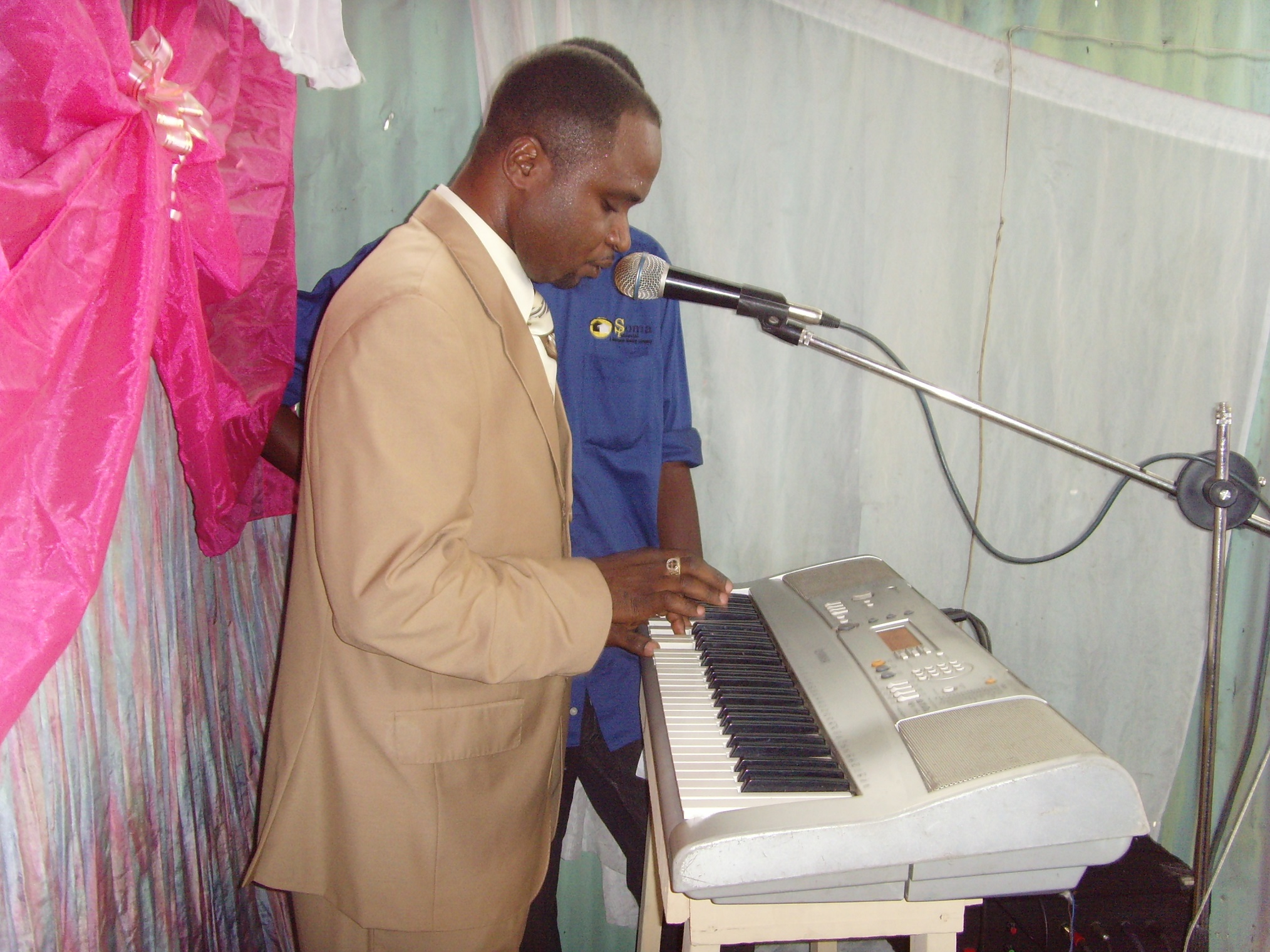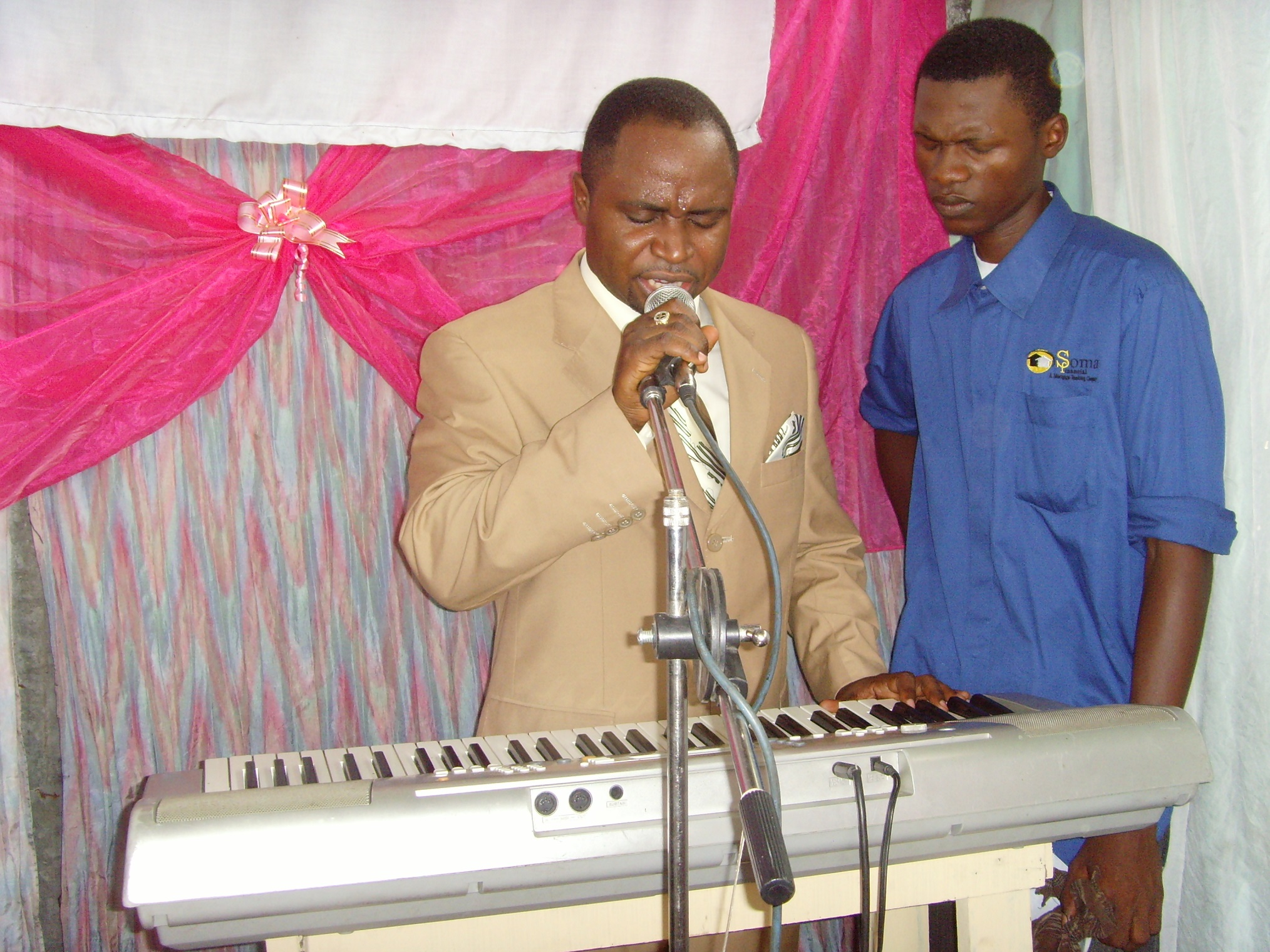 Right now we have members in Africa, Europe and North America. Connect with ministers around the World and be positively affected as you affect other ministries too!
WEM Network helps ministers around the World start new churches and organizes Christian conferences and seminars, crusades and revival meetings to help plant new churches, root planted churches and expend existing ministries.
If you need help for your ministry, we can help you.
Address: 59 Empire Court
North End Road
Wembley, Middlesex
HA9 0AQ,
England
Phone: WhatsApp: +447944718809
UK: +447944718809
U.S.A. +13362109804
Uganda: +256777623033
WORLD EVANGELISM MISSION CHURCHES (WEM)
Rev. Dr. Paul Dembo is the senior Pastor of WEM Church located in Wembley Central, London England.
Register to Join The One World Blue Network and Support our Campaign
Click Here to Donate
There are other WEM local churches planted in D. R. Congo and Uganda East Africa. The Lord has given us the mandate to plant WEM local churches as a place where men and women can come and have a time of fellowship with their Creator in a way that will transform their lives forever. We are reaching nations with Jesus Christ.
During all our fellowship we let the Spirit of the Lord lead us in the direction God wants us to go. The result of this total surrender has been that God's people are always visited, blessed and the evidence of it is seen in the spiritual growth displayed in the lives of the church members. We always pray for the sick, needy, those with spiritual problems and any other issue requiring a supernatural intervention of the Almighty God.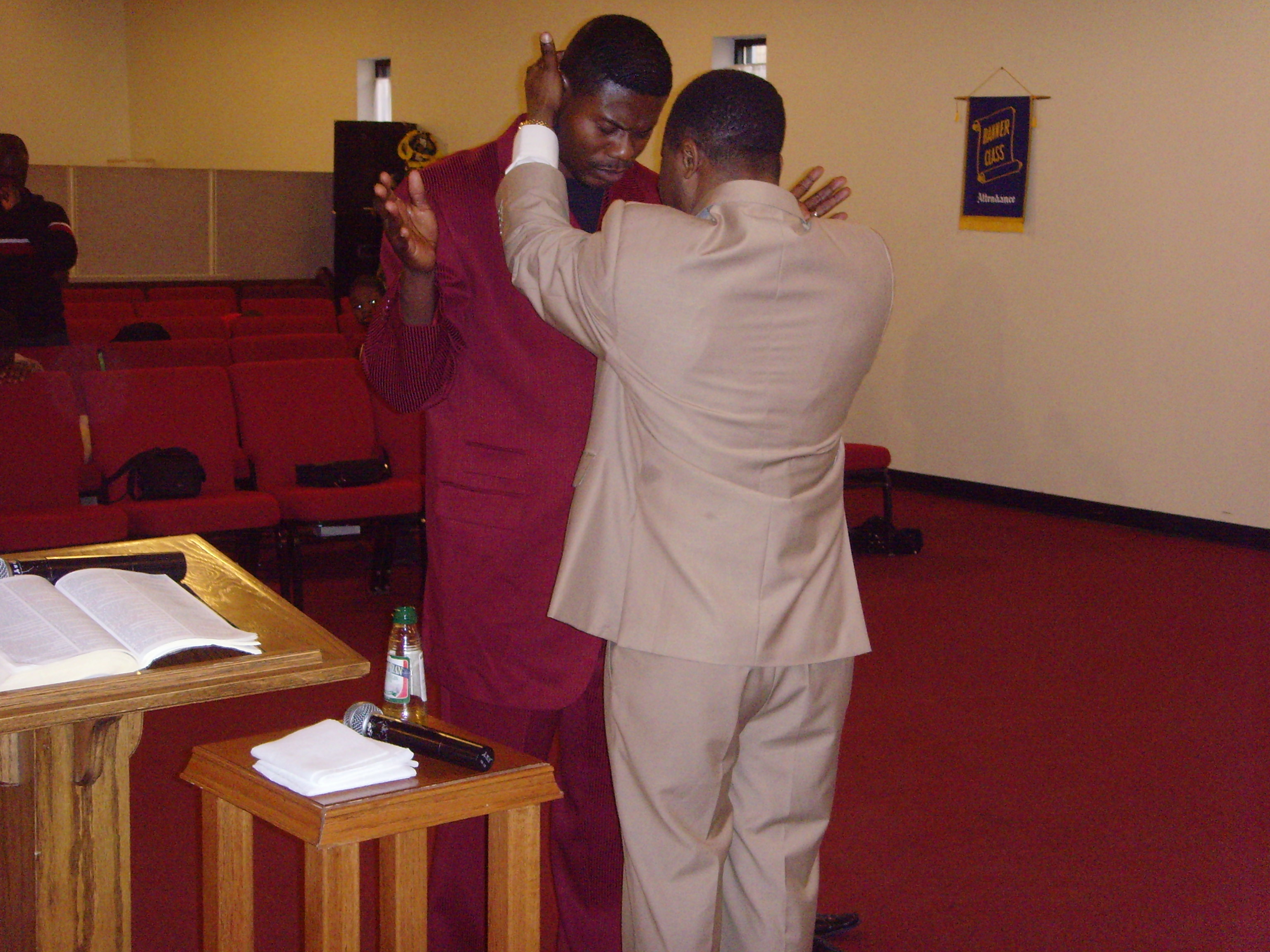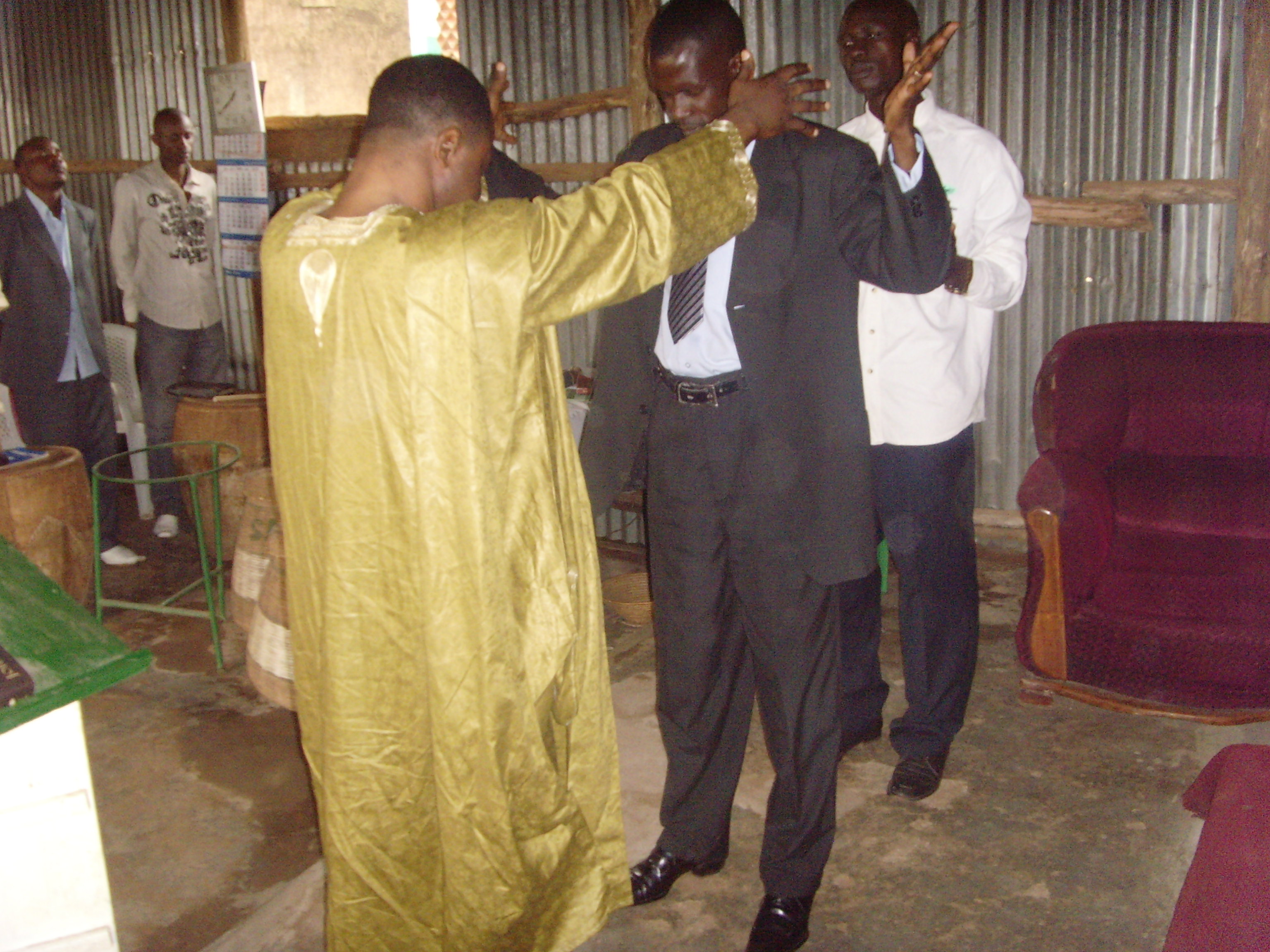 God has been moving in our services through his Mighty hand and supernatural Anointing. The sick get healed, the demon possessed get delivered just like in the days of the Bible when the Lord Jesus Christ ministered and God grants miraculous financial breakthroughs to those who ask and believe in him for it.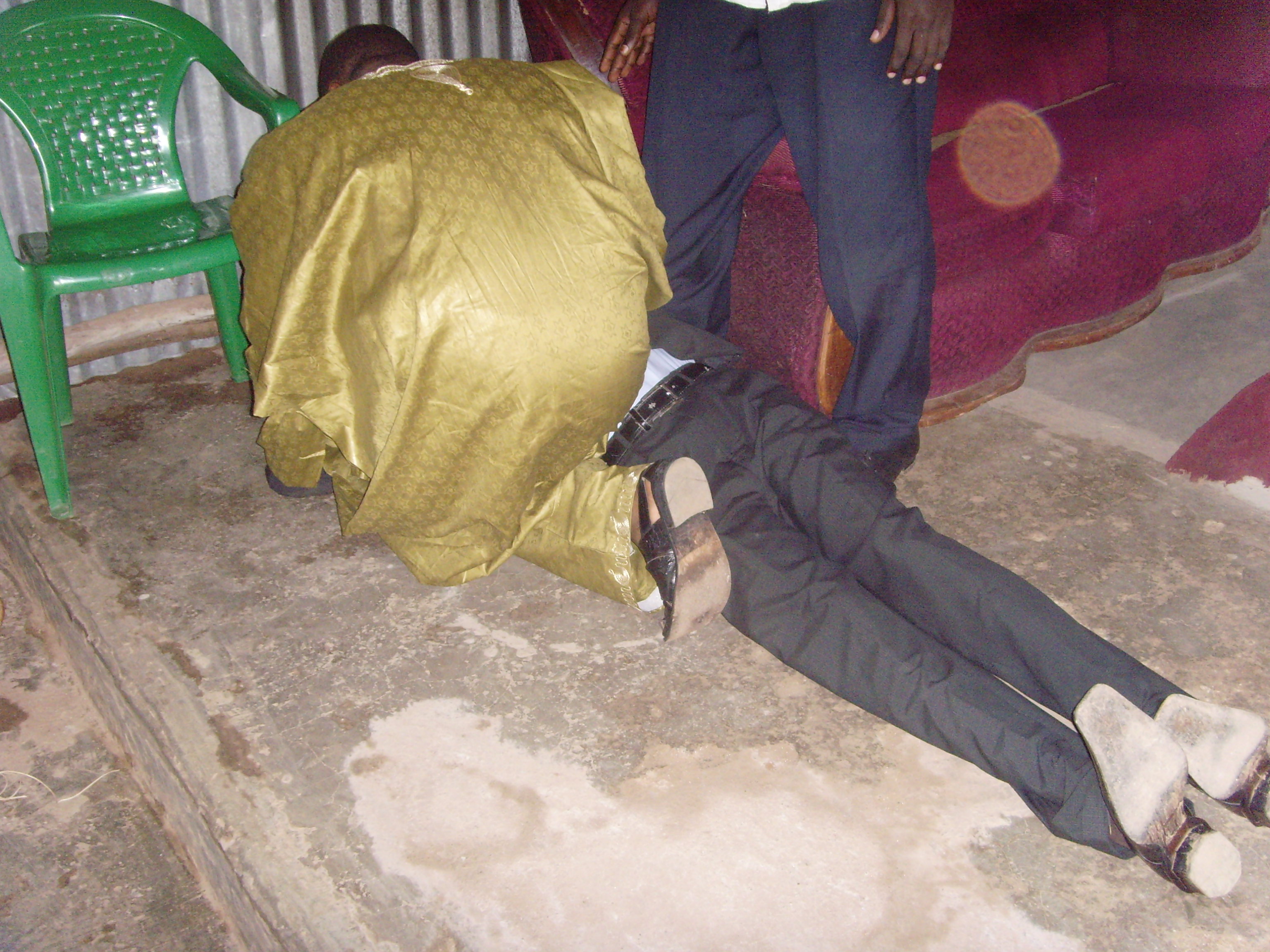 !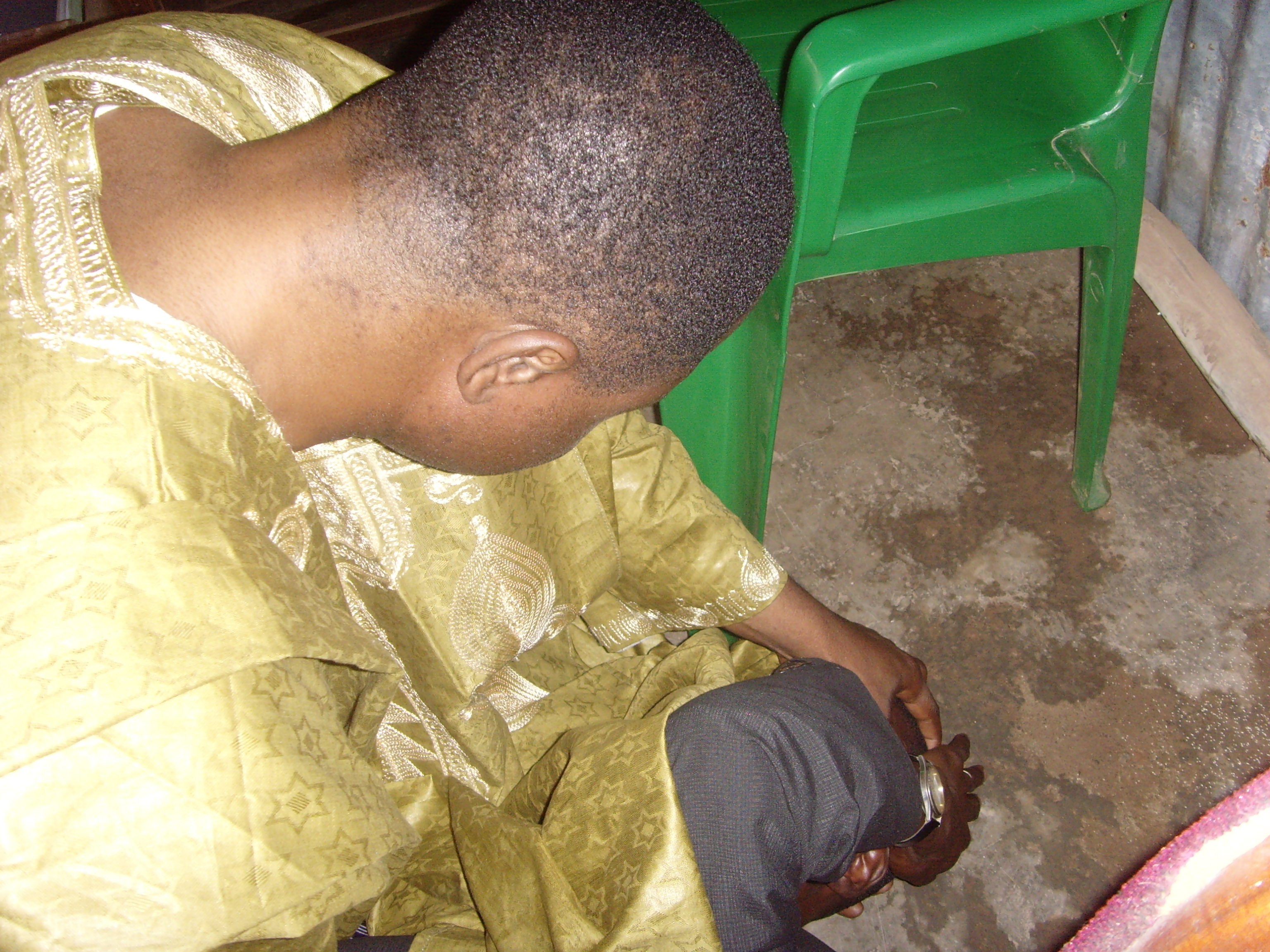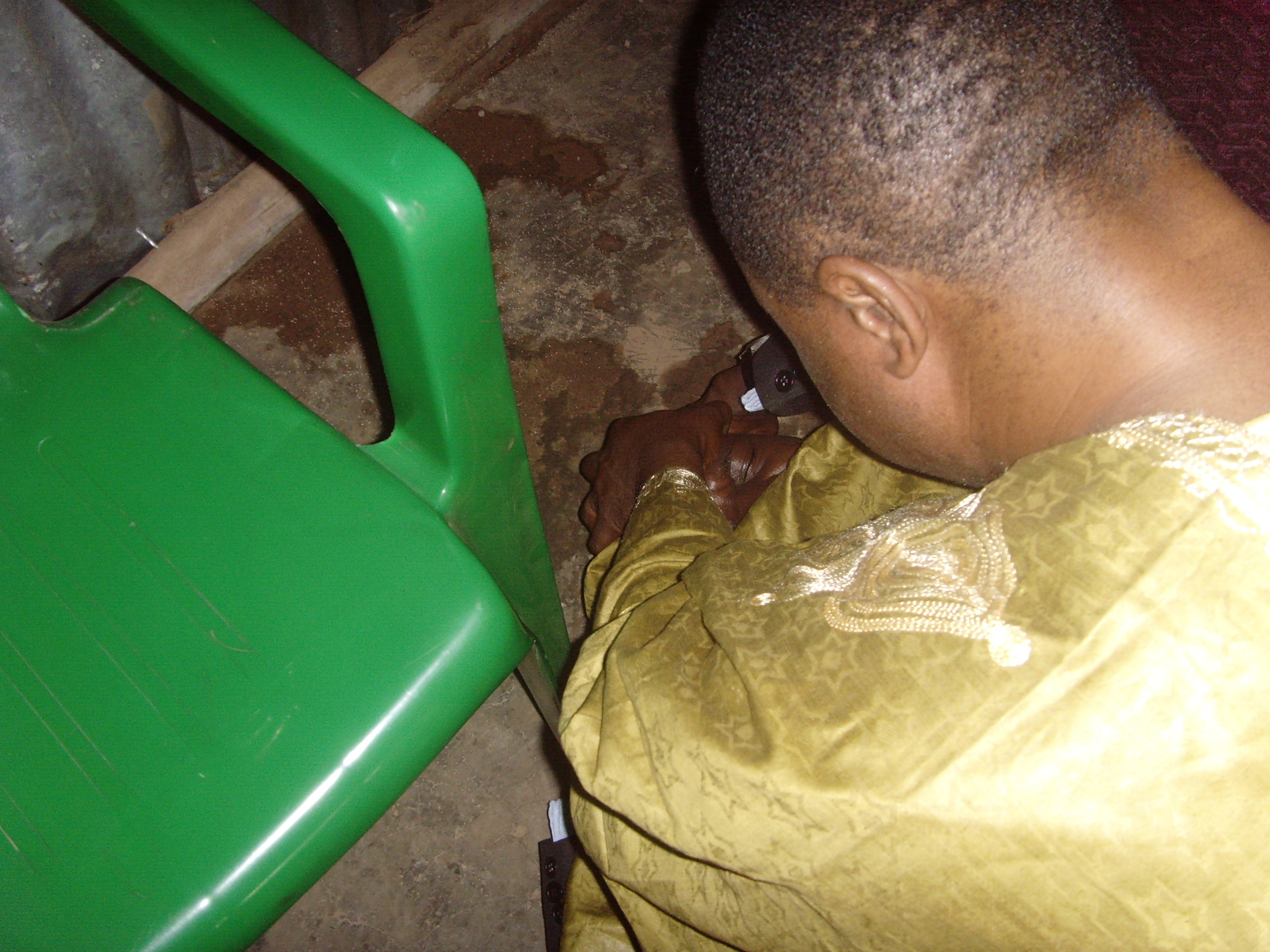 Our Vision
Win, Train, Send:
The vision of WORLD EVANGELISM MISSION
In Matthew 28:19-20 Jesus said: Go ye therefore, and teach all nations, baptizing them in the name of the Father, and of the Son, and of the Holy Ghost:
Teaching them to observe all things whatsoever I have commanded you: and, lo, I am with you always, even unto the end of the world.
Address: 59 Empire Court
North End Road
Wembley, Middlesex
HA9 0AQ,
England
Phone: WhatsApp: +447944718809
UK: +447944718809
U.S.A. +13362109804
Uganda: +256777623033
Dr. Paul Dembo on his ministry:
Register to Join The One World Blue Network and Support our Campaign
Click Here to Donate
It was a promise I received at my calling and God just opened doors.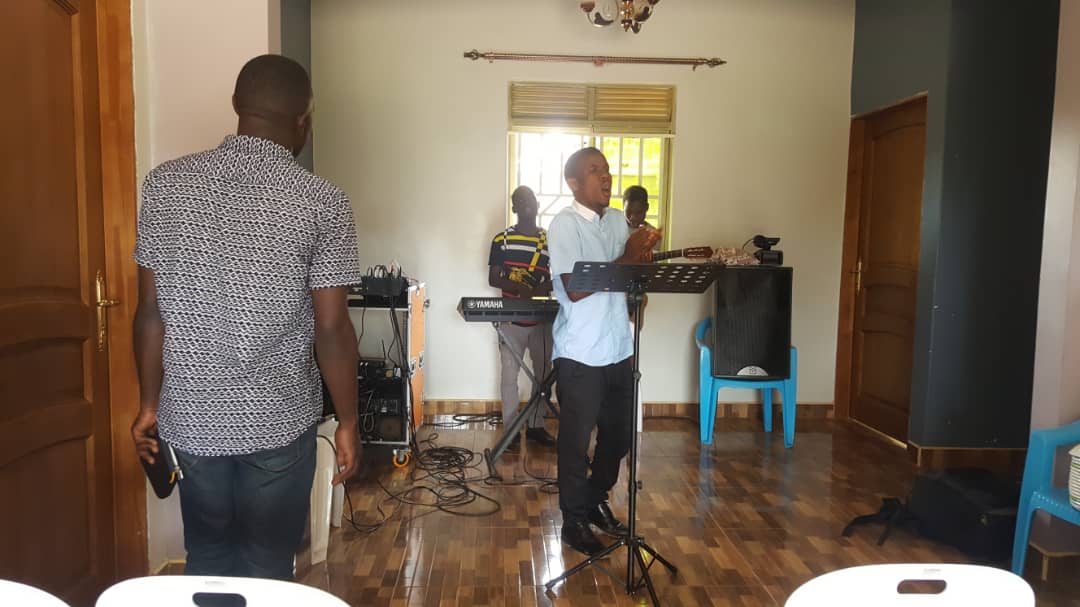 I travelled like the apostles in the Bible's days. Just followed the leading of the Holy Spirit and went to those places He put in my spirit. Almost everywhere I have travelled I did not know anyone or any church in the place, city, village, country or continent.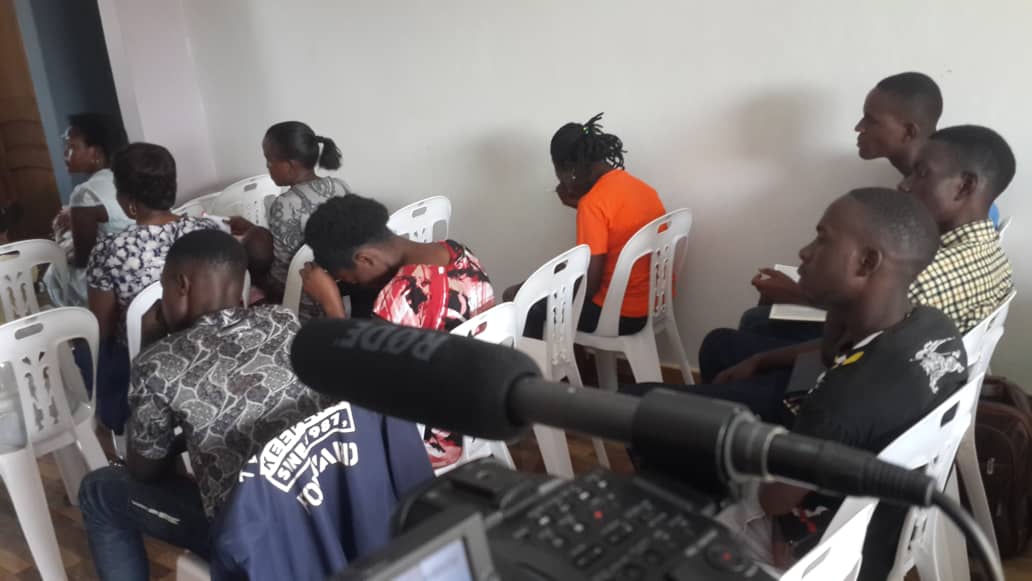 I just obeyed the instructions of The Lord and travelled. Everywhere I went to minister God arranged someone to receive me and a church to work with while in the area. It all happened and still happens by Faith and by following God's leadership.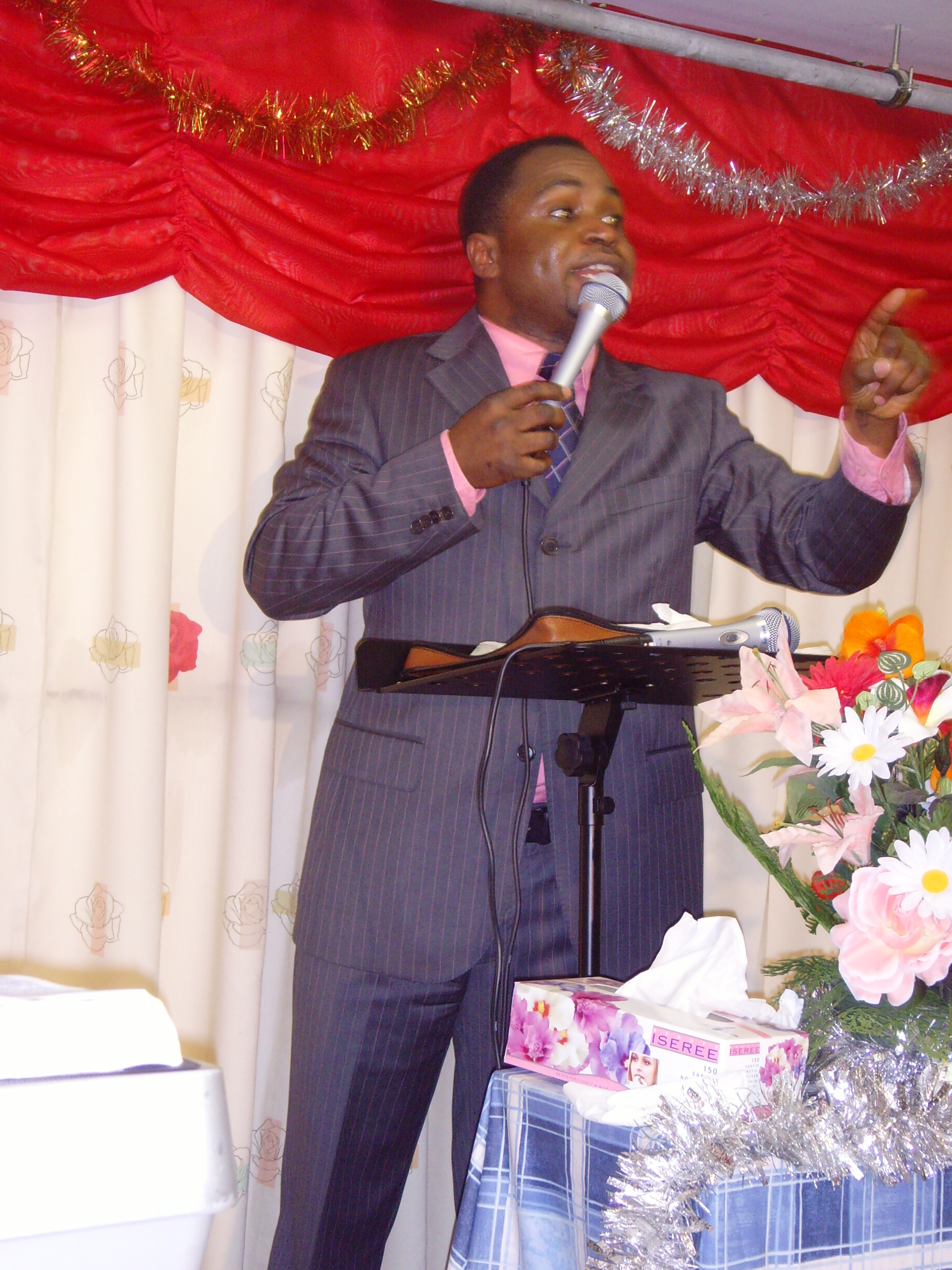 We are looking for donors, partners, established churches and organisations to help us financially meet some of the challenges we are facing. Any help offered is welcome.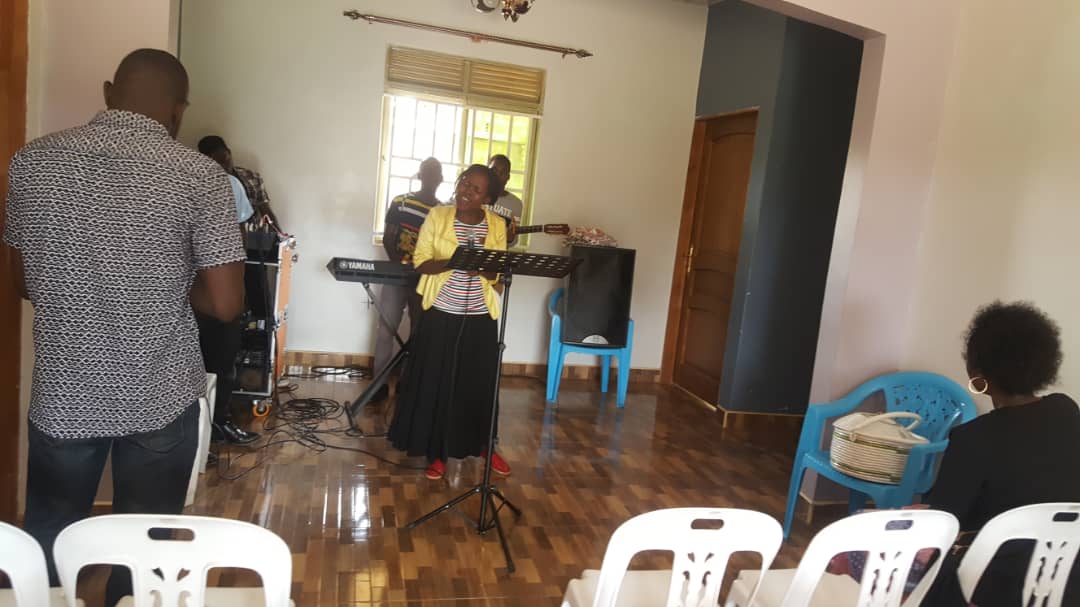 Going international has just opened our eyes to see how great other ministries are doing and opened our eyes to seek collaboration which could help us rise to the best performance of our ability.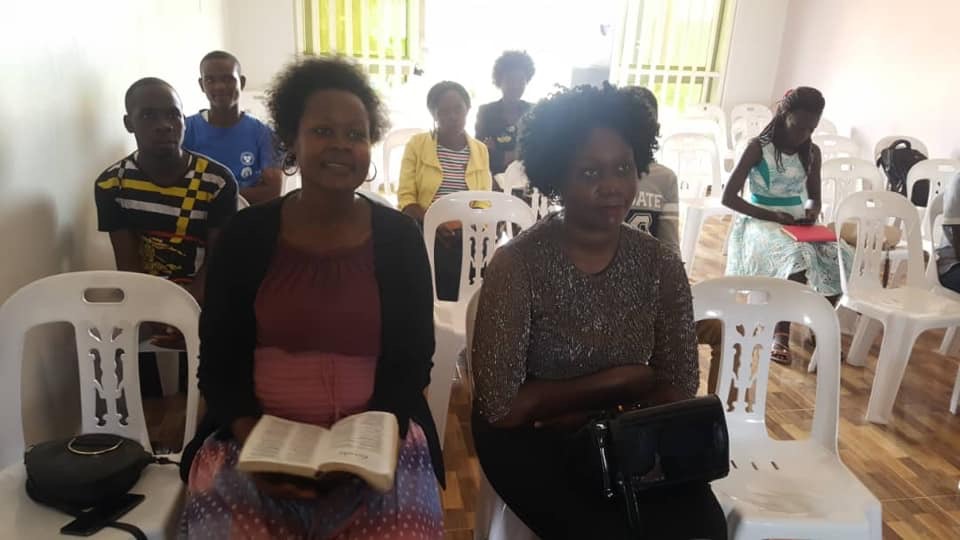 There is great potential to do great things and fulfil our purpose but that can only be possible once we are financially helped and commit all our efforts and energy to doing what God has called us to do in Uganda.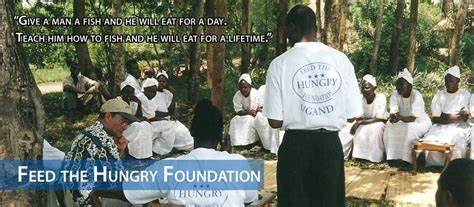 Poverty is the biggest challenge our ministry is still facing in our native country. People are so poor that when they join the church they always expect the church to help their families financially and that becomes a challenge. There are no jobs. I have to work beside church responsibilities to be able to take care of my family and that reduces my input into ministry because I don't have any organisations or individuals sponsoring or supporting the ministry.
Register to Join The One World Blue Network and Support our Campaign
Click Here to Donate
Address: 59 Empire Court
North End Road
Wembley, Middlesex
HA9 0AQ,
England
Phone: WhatsApp: +447944718809
UK: +447944718809
U.S.A. +13362109804
Uganda: +256777623033